Dec 14, 2017
Heading to Okinawa and wondering about how to get yourself from A to B? I highly, highly recommend making a driving holiday out of it. Firstly, road trips are just an awesome way to vacation - but there are many other reasons why it makes sense to cruise around Okinawa via car. Here's five key reasons why I've chosen to drive on the trips I've taken to this beautiful prefecture.


Because trains...what trains?
In other places across Japan, it often goes without saying that catching trains is one of the best ways to travel. After all, with the Shinkansen you can get from place to place at quick speeds--and there are plenty of local lines to finish your journey if you're headed somewhere outside those major Shinkansen centers. Okinawa, though? They're trainless, save for the monorail that does the rounds in Naha City itself. If you want to get around and you're planning on a train network to do that with, you're going to be out of luck.
You're not bound to bus schedules and stops
That leads me to my next point - there are various buses to get you around Okinawa, but they come with their own difficulties. If you've ever tried catching a bus while hauling luggage onboard, and potentially traveling with young children in your entourage then you're probably gritting your teeth along with me at the idea of that method of transport. Plus, you end up stuck to their schedules and stops - and in some more remote (and beautifully tranquil) parts of the island you might have a bus pass through only a couple of times a day. If you're particularly enamored with a destination and want to spend longer there, or your kids are hitting their threshold and you're ready to head somewhere else, the flexibility that a vehicle provides can't be beaten.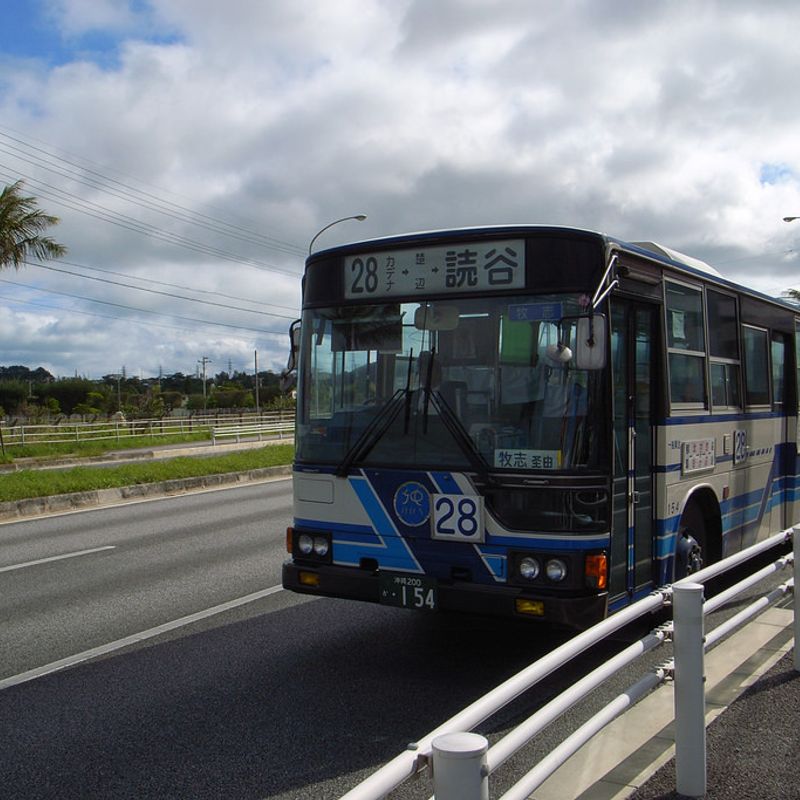 Sure, there are buses across Okinawa - but driving is SO much more convenient.
It allows you to find some off the beaten path places
Even though public transport can have its benefits, one of the best parts about being able to drive is that you're really able to find some hidden gems that buses won't necessarily stop by. You might find a beach where you're the only visitor when you head by, or a great little coffee shop or cafe that you'd never have found unless you were behind the wheel yourself.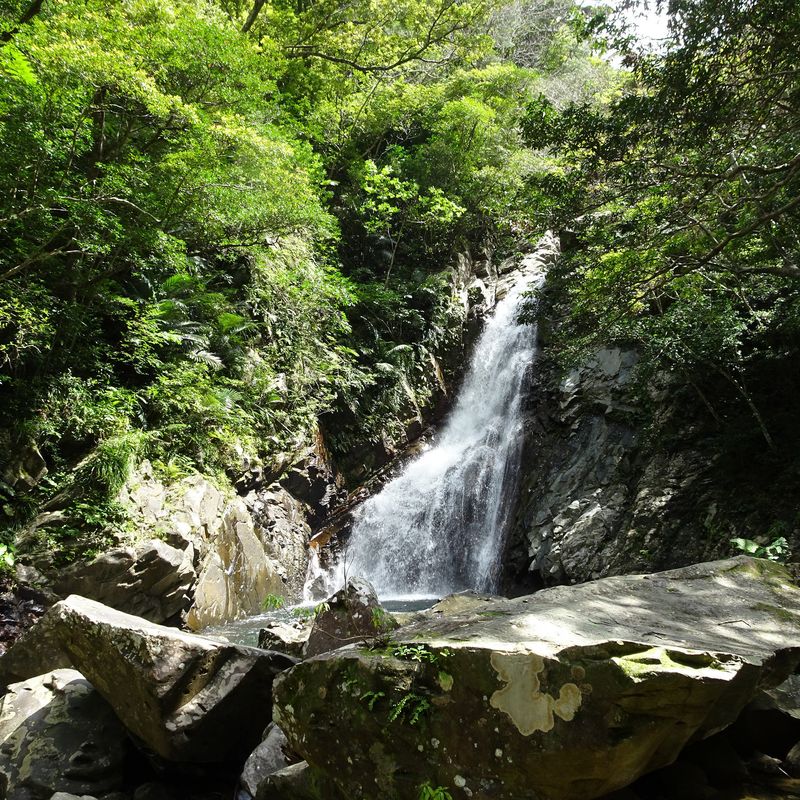 Hiji Falls, on Okinawa's North Coast - a favorite of mine, and so easy to access via car.
You can start enjoying your vacation right away
A lot of car rental companies offer bus services direct from Naha Airport to their store premises-- and from there, you can pick up the keys to a rental vehicle and get on the road right away. It makes things convenient and simple - the hardest part is picking which car rental company to use. On the trips I've taken to Okinawa I went with Times Car Rental because they're a company I've used in other parts of the world, but there are plenty of companies to choose from.
Because driving is an experience in itself and there's lots of beautiful, scenic coastal drives
One thing I had really missed when living in Tokyo was driving simply for the sheer enjoyment it provides. It's hard to enjoy driving in big cities when start-stop traffic is what you're faced with, but Okinawa has so many spots where it's just you, the road, and a view of the ocean beside you. If you have been in Japan a while and been confined to the cities where driving really can be a drag, Okinawa is a great opportunity to get behind the wheel again and enjoy driving for driving's sake! You will still get normal downtown traffic in and around Naha - but once you're out of the city center it's really quite pleasant.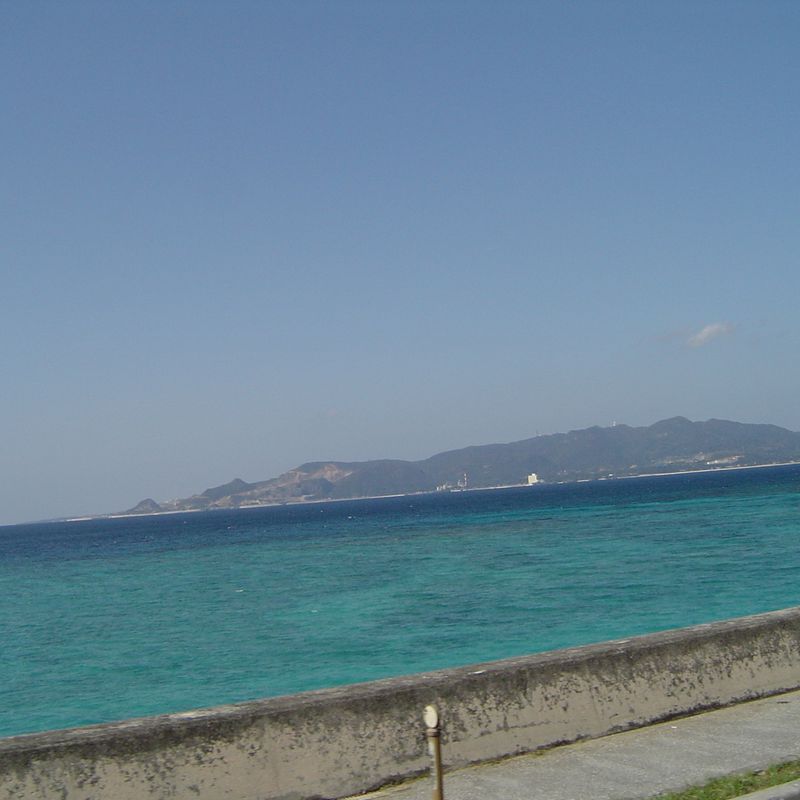 It might go without saying, but if you do plan to drive on your Okinawan vacation, be sure to have a valid Japanese driver's license, or an International Driving Permit from your home country to go alongside your foreign license.
Be Safe, enjoy your vacation - and happy driving!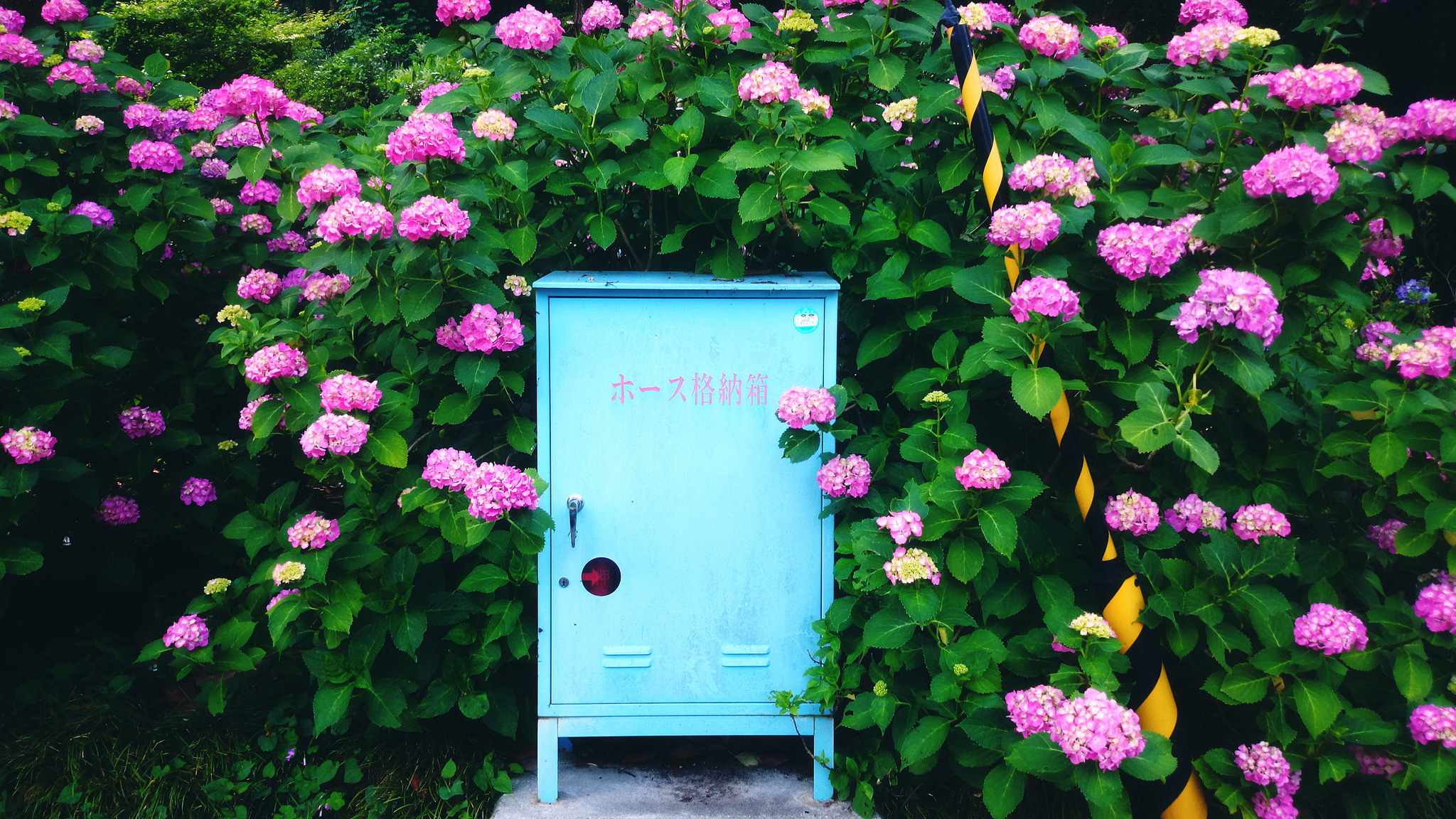 After spending the last several years in the beating heart of Tokyo, I will be spending the next three in the countryside of Japan. I adore this country and all it has to offer - and I'm always learning more and more about life here as I go along!
---