Oct 9, 2017
Everyone raves and raves about spring in Japan. Cherry blossoms seem to get the masses excited - and whilst I'm as much a fan of those beautiful blooms as everyone else, I might be bucking a trend here in saying that my most loved season here in Japan is in fact Autumn. No allergies, beautiful foliage, and tasty eats - what's not to love, right? Here are three of my favorite ways to enjoy autumn in Tokyo, and hopefully they'll allow you to embrace the season too!
Take in the changing leaves at Shinjuku Gyoen


One of my most-loved spots to see the changing leaves in the city is Shinjuku Gyoen. Admission will only set you back 200 yen, but it's worth every part of that small fee. The colors are enough to make you question how nature is capable of all that beauty, and if it's not too cold it's always nice to pack a picnic blanket and some lunch (or even grab some goodies from a nearby convenience store) and enjoy a meal surrounded by all the loveliness! The leaves don't usually get to this point until mid to late November - so hold tight (it's worth it).
Enjoy some autumnal wagashi at Tokyo Mise


One of the best things in my opinion when it comes to the diverse seasons in Japan are all of the delicious foods that come along with them. Autumn has plenty of tasty treats that are representative of this time of year - sweet potato, chestnuts, persimmon and more. One really interesting foodie spot in the city that had me mesmerized the first time I went there goes by the name of Tokyo Mise.
They specialize in wagashi - a typical Japanese sweet that usually comprises of red beans, mochi and fruit. At Tokyo Mise, their wagashi menu changes with the seasons, and it's fascinating to see these edible works of art being created. You can enjoy the wagashi that you select with a cup of green tea - but after you see the effort and precision that goes into making them you might be reluctant to gobble them up! The picture above is from their website (which you can locate here) and has some of the super aesthetically pleasing autumn offerings on display.
Check out a sporting game
Since October has the Sports Day Public Holiday (falling on October 9th this year!) it's a good excuse to get out and watch a sporting game yourself. The entire purpose of sports day is to commemorate the 1964 Olympics that were held in October of that year. The pleasant autumn days will soon make way for chillier winter ones - so get out while you can and embrace the good weather and a great game!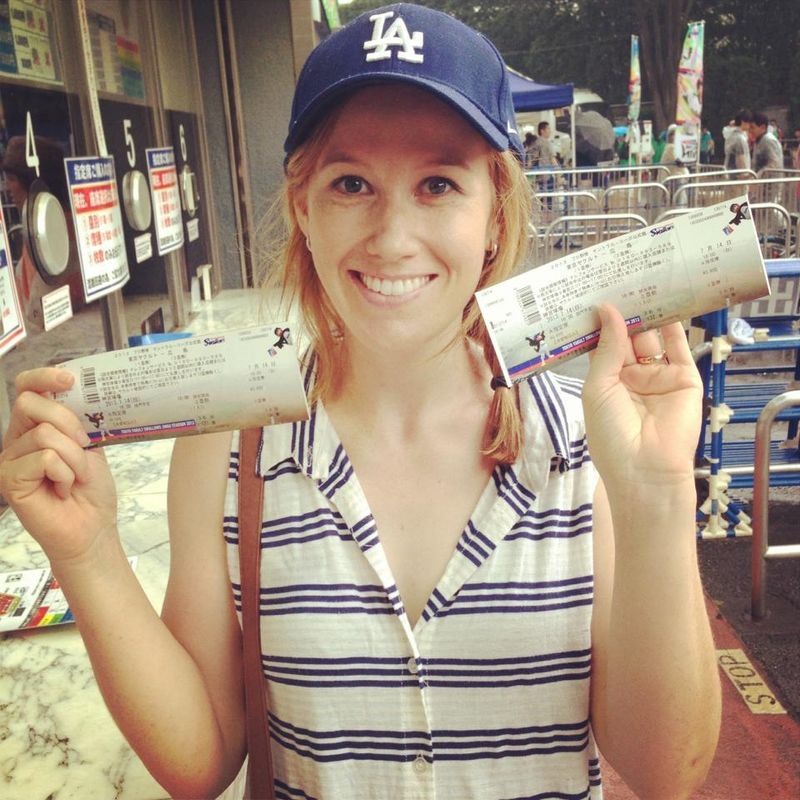 From my first baseball game in Japan - complete with my LA Dodgers hat (wrong country, right sport!)
I hope these suggestions have you feeling the love for autumn too - and I'd love to hear your suggestions for your favorite ways of celebrating the season in your neck of the woods!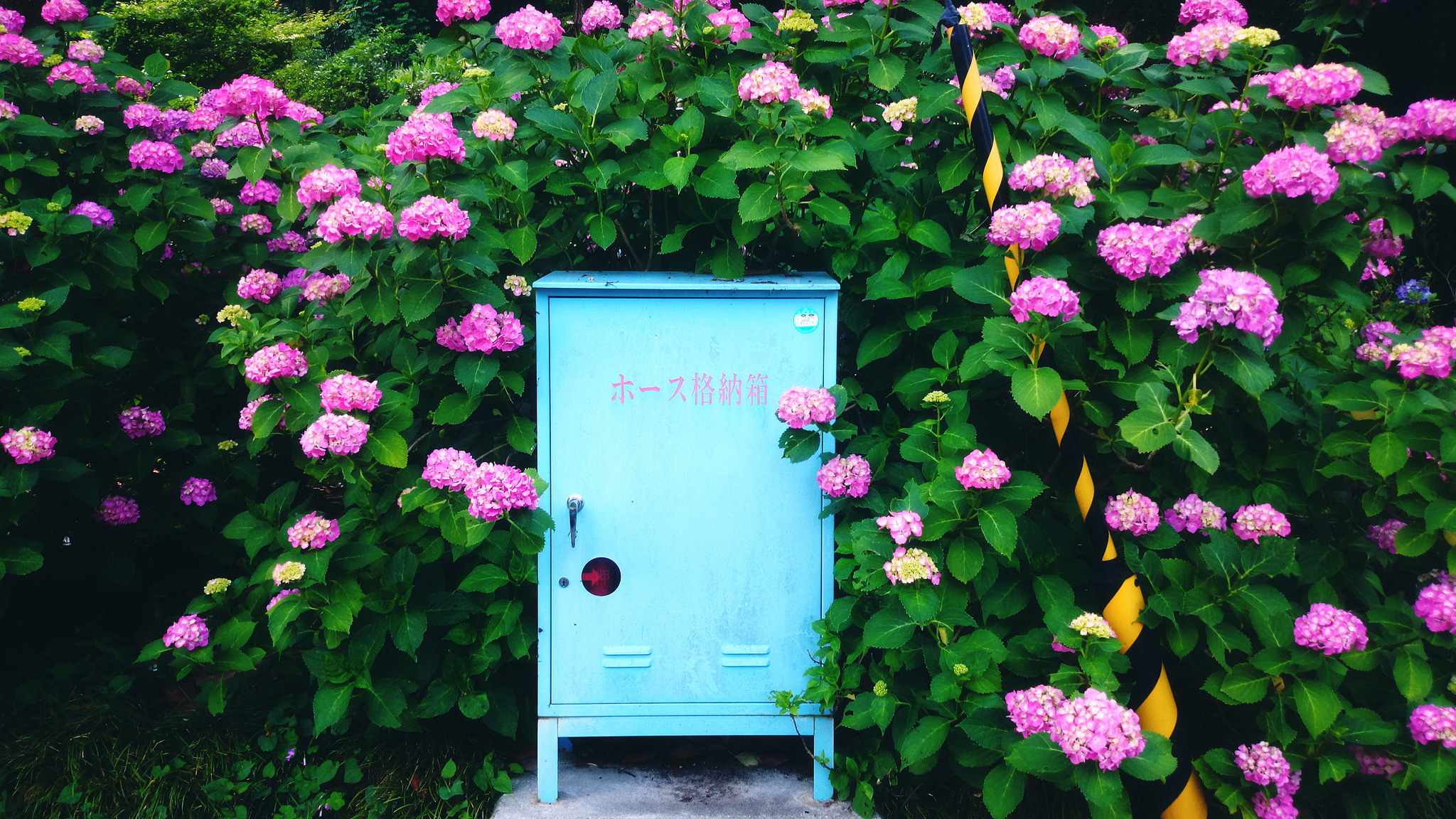 After spending the last several years in the beating heart of Tokyo, I will be spending the next three in the countryside of Japan. I adore this country and all it has to offer - and I'm always learning more and more about life here as I go along!
---