Jul 3, 2018
Now that the summer weather is well and truly here, I tend to gravitate towards eating lighter and healthier meals - mainly because anything else sounds far too hot, and like far too much effort.
A spot that I like heading to whenever I'm in Tokyo and want a light and healthy bite to eat is Mr. Farmer. The "chain" if you will has a total of four locations across Tokyo - in Omotesando, Shinjuku, Roppongi, and by the Komazawa Olympic Park. Usually I head to the Omotesando store which is in the backstreets off the main drag - the location itself being away from all the traffic and hustle and bustle is pleasant.
One thing I really enjoy about eating here is the ability to customize your own salad. You're able to pick your salad base, your protein, and any other salad ingredients you want to add - as well as your choice of dressing. On this occasion I picked a cilantro flavored dressing and it was delicious! Getting your salad in a set also gets you a half baked potato seasoned with rosemary (so good!) and some toast with marmalade.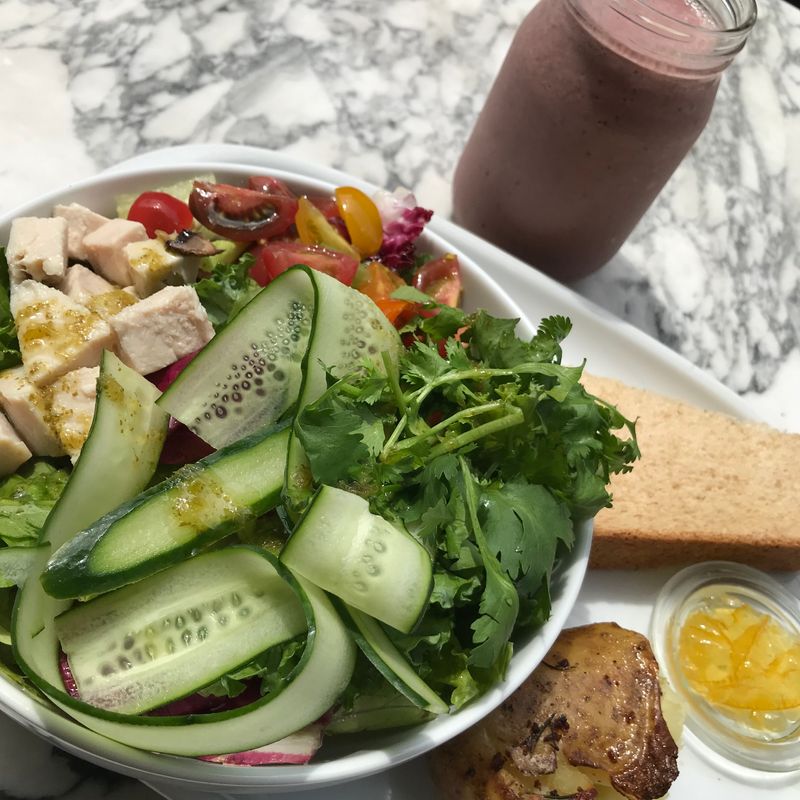 They have some terrace seating outside, so it's pleasant to sit out there if the weather isn't too hot - you're able to just watch the world go by for a little bit as you enjoy your meal.
Aside from the healthy menu choices that they offer, there are a number of other nice touches, such as their water bar. There are a range of infused waters that you can help yourself to, including apple, celery and carrot infused water (said to be good for your intestines!) and one touted to be a skin care blend, infused with lemon, cabbage and rosemary.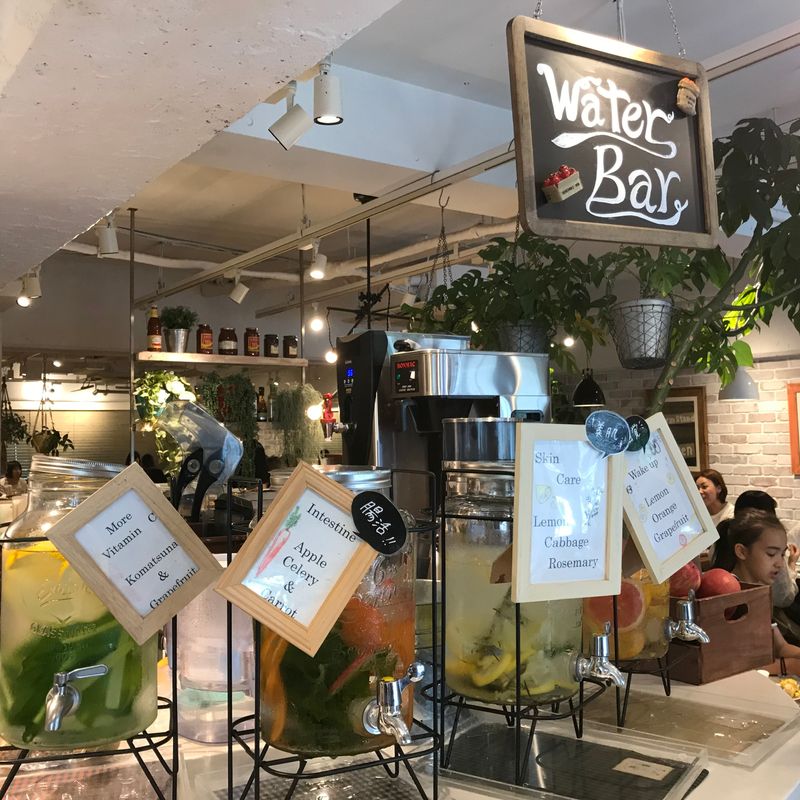 They also have a number of options for anyone who is a vegan or celiac. I saw plenty of desserts that were vegan friendly in their dessert case - I just wish I had room left to enjoy some of them. There's always next time, I guess!
The store does get quite busy at times - particularly on weekends. I got there for an early lunch, but as I was leaving there was a wait list, so do bear that in mind!
Map Details for the store are below. Happy Eating!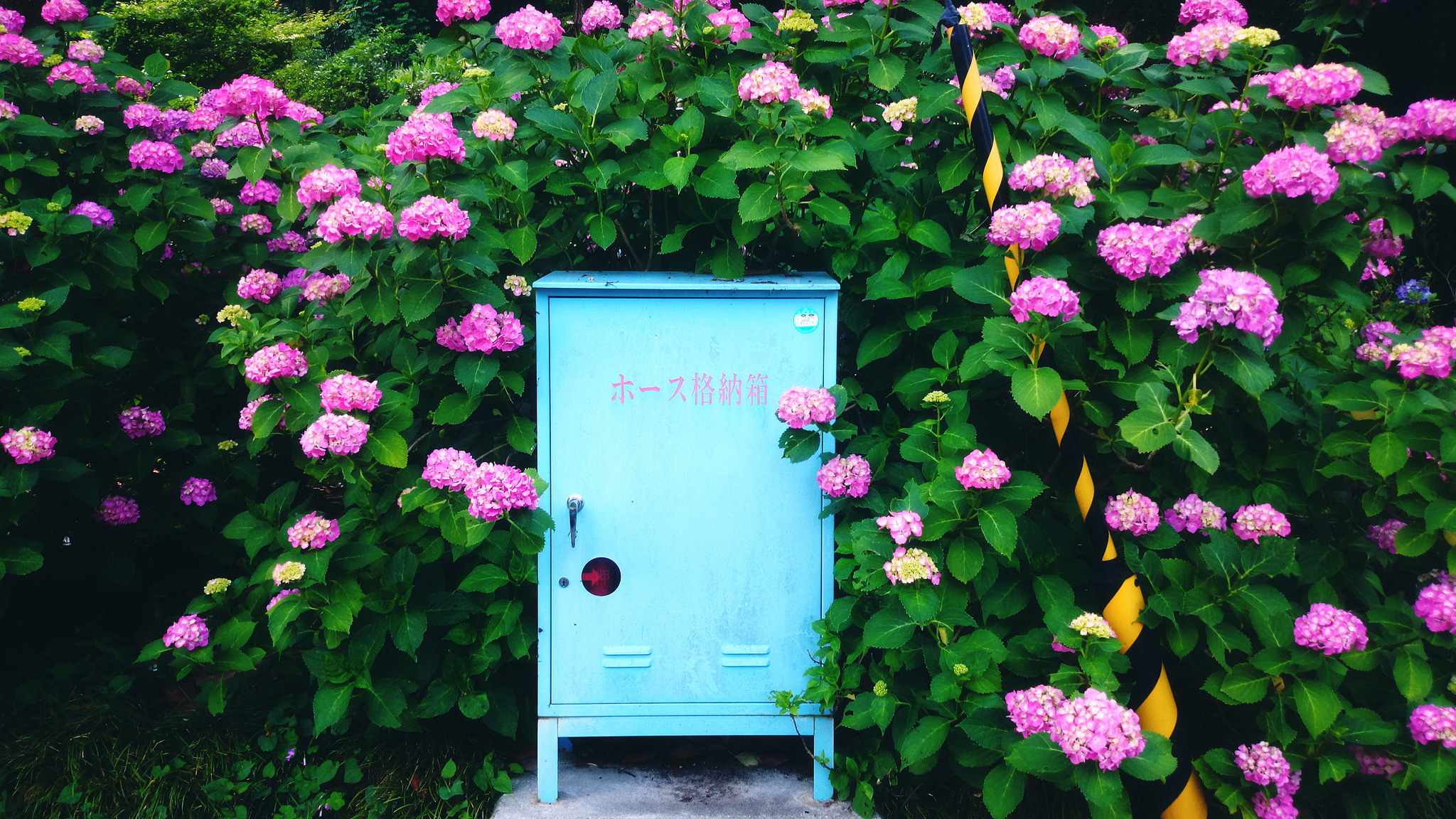 After spending the last several years in the beating heart of Tokyo, I will be spending the next three in the countryside of Japan. I adore this country and all it has to offer - and I'm always learning more and more about life here as I go along!
---
4 Comments
you have now added to my places I want to visit! thanks! also WHAT! a baked potato in Japan?!!!

@edthethe I just about cry tears of joy any time I get a baked/roasted veggie anywhere...the old "no oven" life gets old fast here! Although...the idea of cooking anything at home in an oven right now is unbearable!!

I actually went here on Sunday morning! We were trying to find 'World Breakfast All Day' but we gave up and walked in here. I ordered the best iced coffee I've had since I've been in Tokyo, and the biggest, juiciest, tastiest croque monseiur! I also loved the flavoured waters and tried all of them for fun haha. I will absolutely be going back here when I get the chance. A wonderful, cute spot with a relaxed vibe.

@Lisagoestotokyo World Breakfast All Day is really good too, but it's verrrrry small inside. Much easier to get a seat at Mr. Farmer, I find! I miss living in Tokyo for all the eats...I feel like every time I'm in the city now I spend half my time there eating!