Jan 23, 2018
It's no secret that I love to travel, and my husband and I have been ticking off Japan's prefectures on our "visited" list with enthusiasm during our time here. Whilst we loved living in Tokyo for several years and visiting other popular tourist spots like Kyoto and Osaka, some of our most fond travel memories throughout Japan come from the spots less traveled. Here are five reasons why it's worth adding some of the country's lesser visited prefectures onto your travel itinerary.
Fewer crowds to contend with
There's nothing wrong with wanting to visit those well-traveled tourist spots - checking out Tokyo Skytree, Shibuya Scramble, the Golden Pavilion or Universal Studios are all worthy places to check out in Japan. In saying that though, you're generally going to find those prime tourist spots are full to the brim with crowds on most days. Want a break from the hectic pace of those spots, but still want to see cool stuff? Go off the beaten path!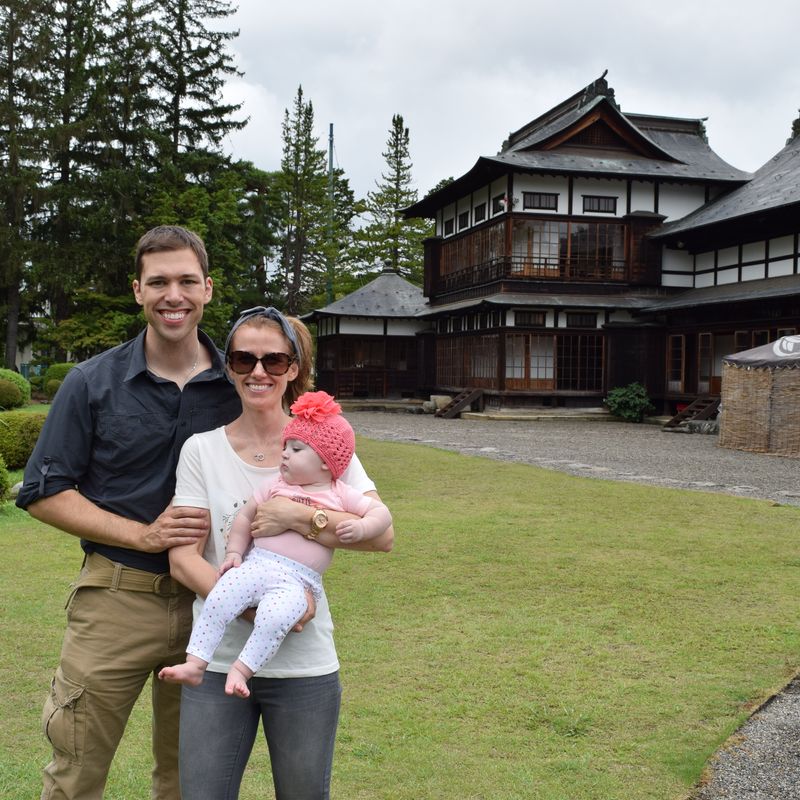 Exploring Yonezawa, in Yamagata Prefecture - we had so much of the place to ourselves!
Loads of hidden gems to discover
Traveling anywhere in Japan is a privilege - and there truly is so much to see. But when you're seeing the same sights as everyone else you might feel there isn't as much uniqueness or the same sense of fascination with them. If you head to spots where your mates haven't yet been to, you're in unchartered territory - you get to see those places and form your own opinions of them. There's something glorious about visiting somewhere and having people actively want to hear about your trip and what you saw, rather than being all "oh yeah, saw that a couple of years back" .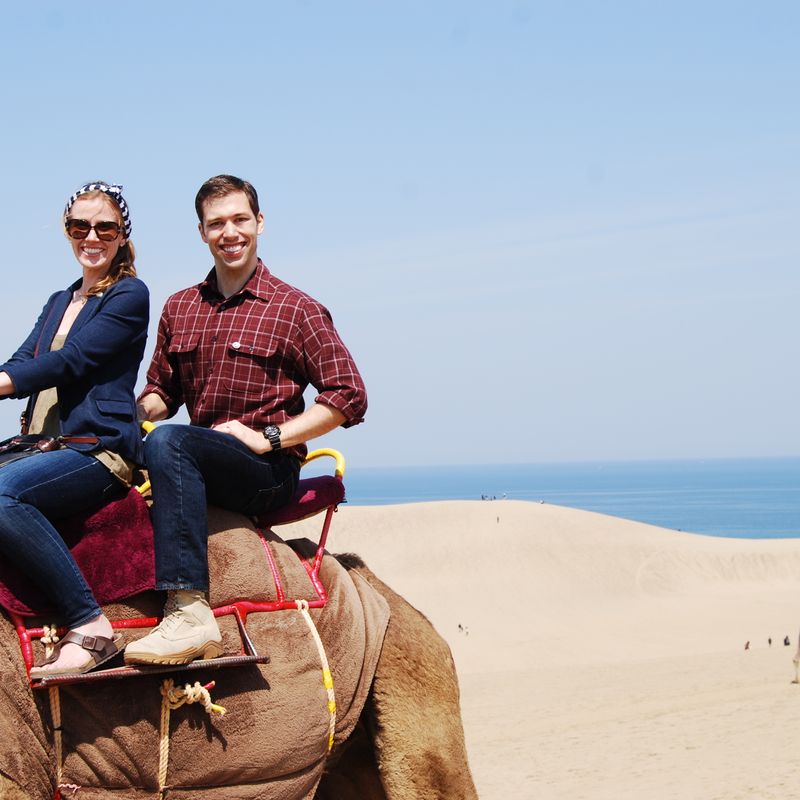 The Tottori Sand Dunes - incredibly beautiful, and so underrated!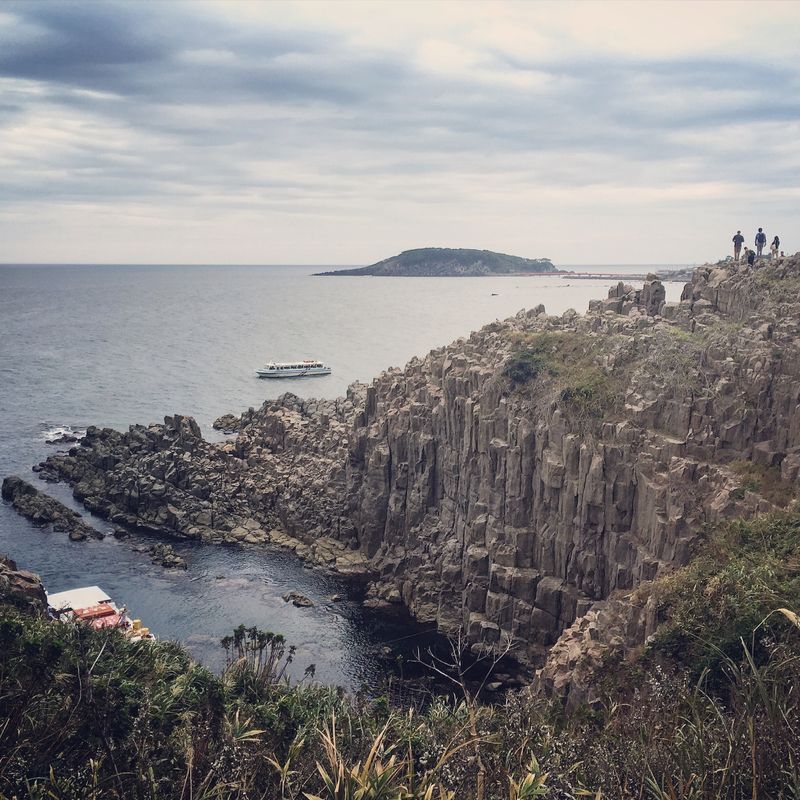 Fukui's Tojinbo Cliffs - a true feat of nature.
New tasty foods to try
Food, glorious food! If you love trying different cuisine when you head to a new place, you don't even need to think about visiting a different country - Japan has so many different regional specialties from prefecture to prefecture. Whether it's trying some tasty Hida Beef in Gifu, sampling some locally produced apple cider in Aomori, or some phenomenal seafood ramen in Hokkaido, you can go on a gastronomic journey all over Japan - it might be incentive enough to book trips for that reason alone.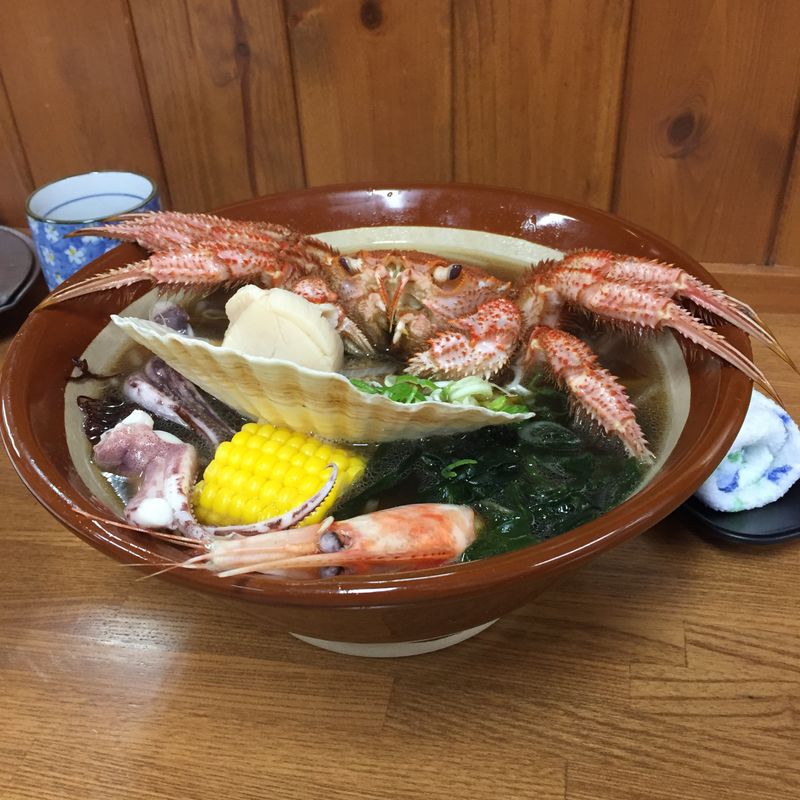 Seafood ramen from Hakodate's morning market - full to the brim of fresher than fresh local foods!
In many cases, less expensive accommodation
Let's face it - travel costs money, and oftentimes that's the biggest deterrent in allowing people the freedom to see more of Japan than is possible. However, if you head to less touristy spots, you'll often find the cost of accommodation is much more reasonable - and that really can add up to some sizable savings! It might even mean that you can plan more trips, or for longer durations when you know that the accommodation budget isn't going to be blown after a few nights.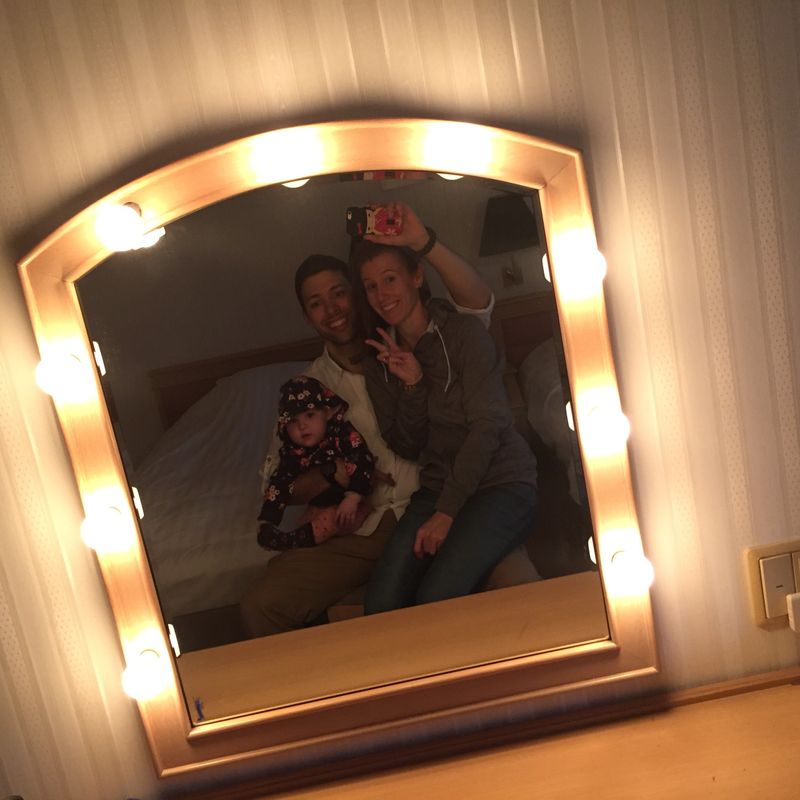 Even if they come with a super retro 70's vanity mirror - your accommodation is often cheaper when you're off the beaten path! This was in Takamatsu, Kagawa Prefecture.
Helping out a smaller area's economy
Tourism contributes to a large part of Japan's overall economy - and it's a multi-billion dollar industry. In saying that, there are some places that definitely get a bigger slice of that tourism pie than others. If you want to encourage growth of tourism in smaller, less traveled areas (and contribute to more jobs in regional areas for instance) then the first step is heading there! You'll find that so many of these smaller places are thrilled that you've taken the time to visit their neck of the woods when you could have gone anywhere in Japan, and that warmth and trademark Japanese omotenashi can't be beat.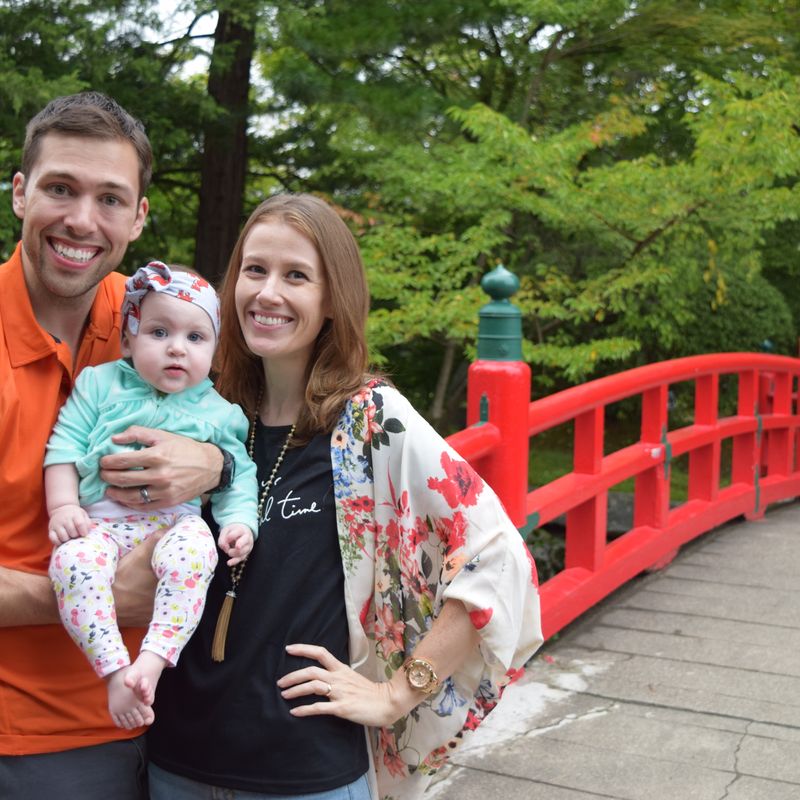 Morioka's Castle Ruin Park, in Iwate Prefecture.
Getting off the beaten path
JAL has flights all across Japan - with many destinations having multiple departures a day. You can check out the domestic flight route map at the link here or their domestic flight timetable list here to start planning your off the beaten path getaway!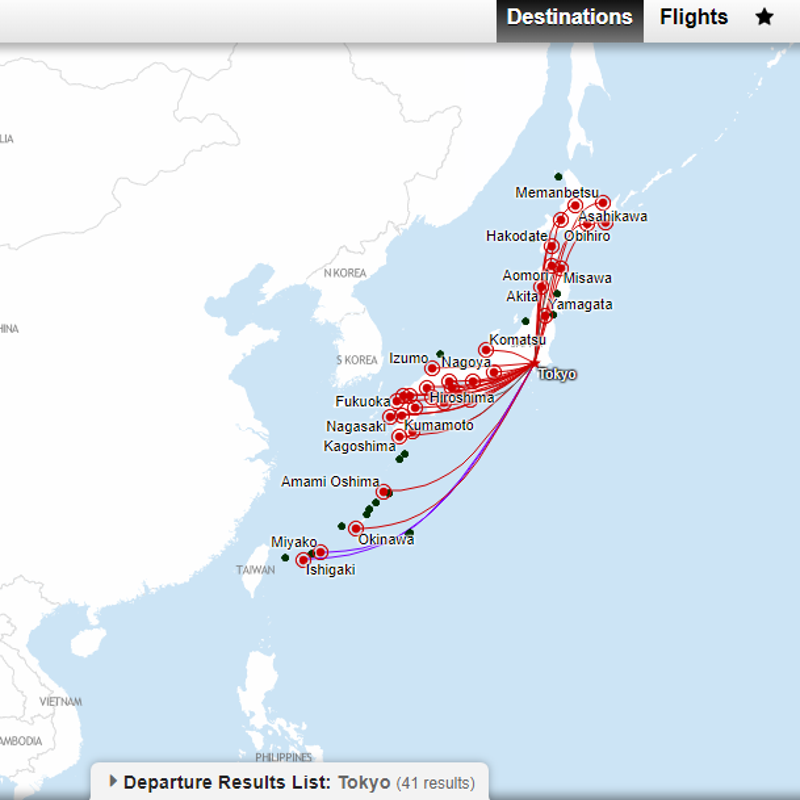 Happy Travels, and Enjoy Japan!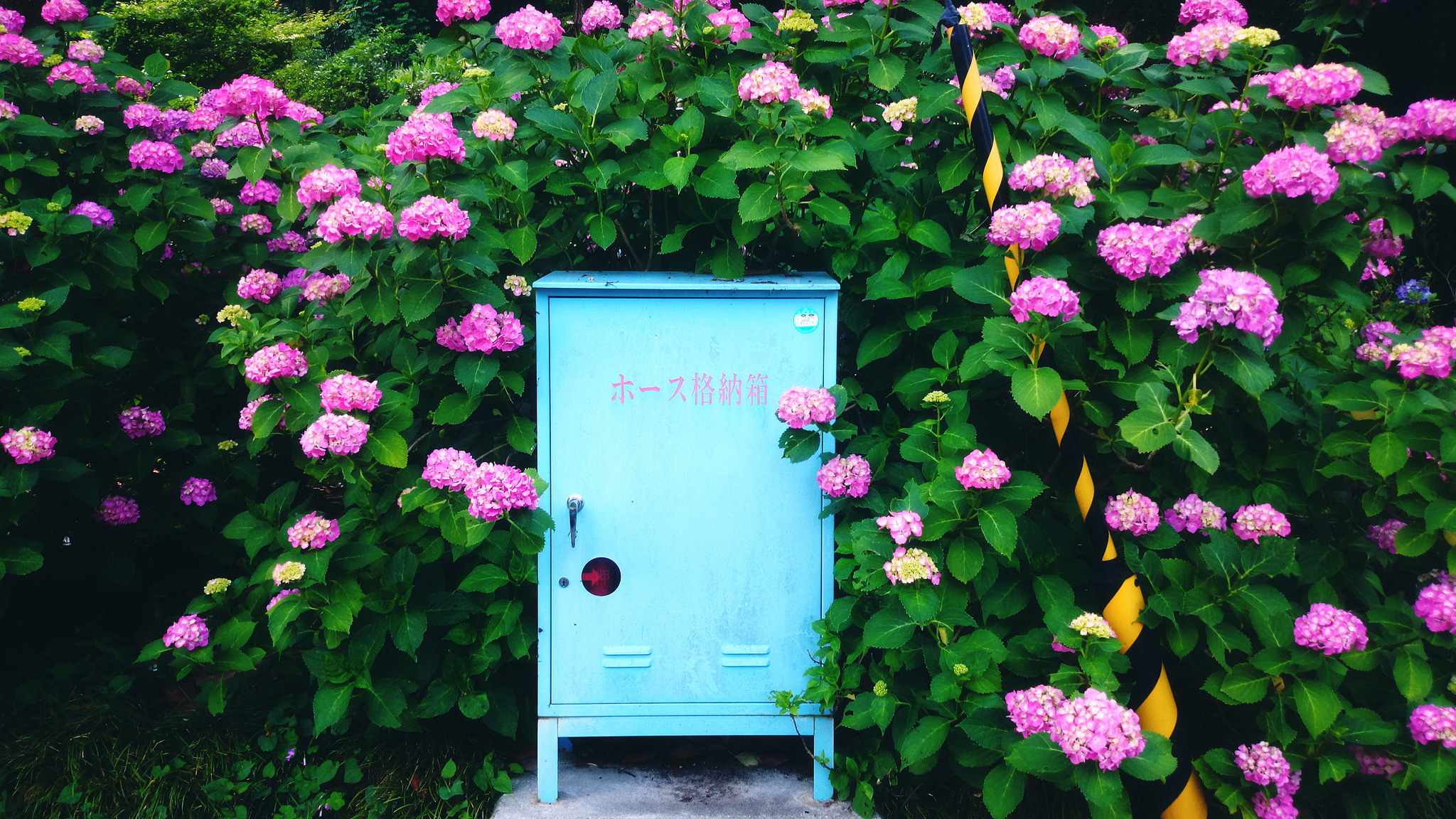 After spending the last several years in the beating heart of Tokyo, I will be spending the next three in the countryside of Japan. I adore this country and all it has to offer - and I'm always learning more and more about life here as I go along!
---
3 Comments
I had no idea about the dunes in Tottori. It looks amazing. I love off the beaten track locations too. We have found some real gems that way. Love the photos, too!

@Saitama Tottori is incredible! One of our faves...anytime people ask me about some of my most-loved spots here I always mention Tottori and people give me an unusual look! I think maybe it's just not as popular as other prefectures but I adored it! Hope you are doing well

@genkidesu Tottori has been moved up my list!! Thanks for sharing :-)