Jan 22, 2019
I'm a big fan of flavored tea, and I've even managed to get my husband, who was previously a flavored tea hater, on board with enjoying different flavored varieties. Since we've been exploring more of Shizuoka's tea purveyors, we've decided on a favorite in this household - Oguri Tea Farm products. I'm specifically drawn to their flavored line of green tea products, and have been steadily working my way through different varieties. My husband wrote about the cherry blossom green tea variety a while back, and this month I decided to try their strawberry green tea, which seemed logical since we're in prime strawberry time right now.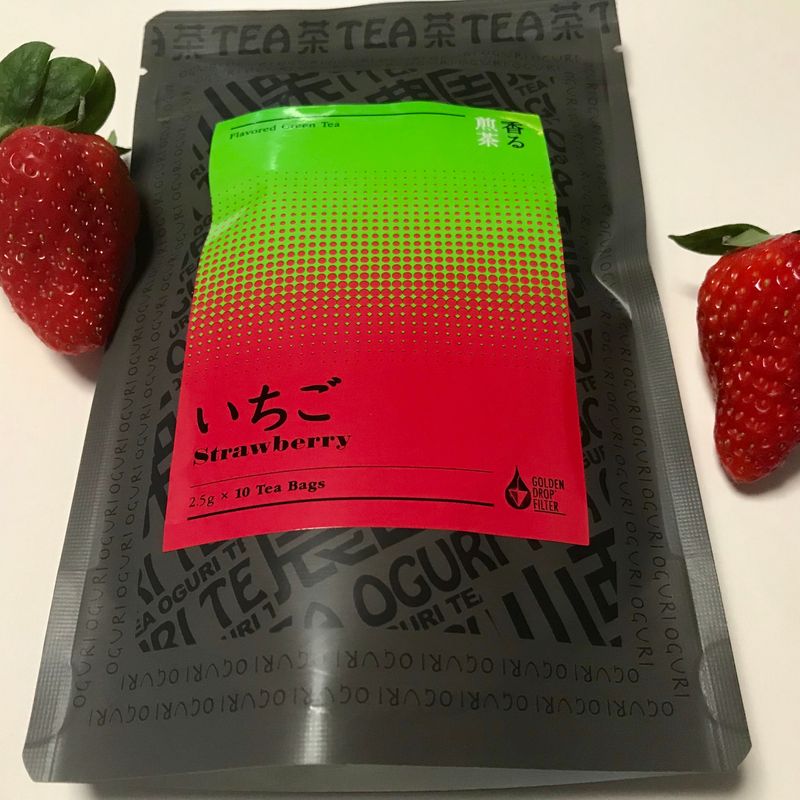 If you don't live near Shizuoka, that's okay - you can order directly from their website or from Amazon Japan, which is what I tend to do. The flavored tea varieties come in packets of 10 teabags, and one of the first things you'll notice when you open a packet is the aroma that comes wafting out! The strawberry smell was deliciously prominent, and on examination of one of the individual tea bags it was clear to see that there were a number of dried strawberry pieces among the tea leaves.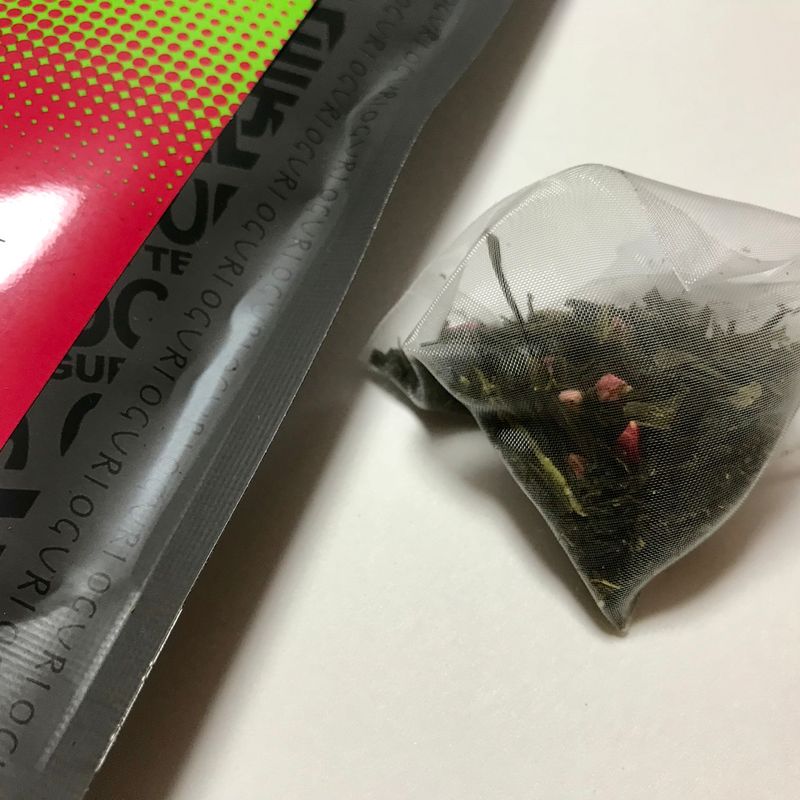 Always a nice sign when you can literally see strawberry pieces among the tea leaves in strawberry based tea!
From all appearances once it's brewed, the tea just looks like regular green tea, but it has a light strawberry aroma - it's not as strong as the strawberry smell that hits you when you open the packet. I find that the Oguri Tea Farm's flavored teas have just the right amount of flavor. It's not so overpowering that you can't enjoy the taste of the green tea, but not so weak that you can't notice it at all.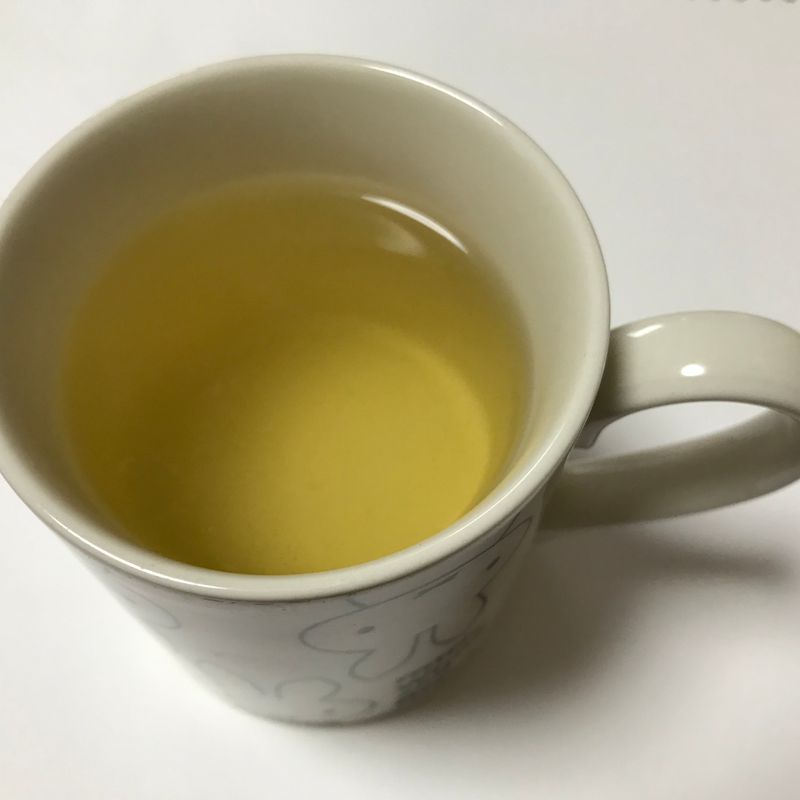 Looks like regular run of the mill green tea, but tastes extra heavenly, with a hint of strawberry sweetness to enjoy.
If you do enjoy flavored teas, I highly recommend any of the Oguri Tea Farm blends. I've tried several so far and have been impressed with everything I've tried. They offer everything from fruit flavored varieties to more indulgent options like caramel or vanilla. We also picked up a winter mikan variety, which I'm hoping my husband will have a chance to review sometime this month!
If you are interested in purchasing some of their flavored teas, you can visit the Oguri Tea Farm official website here, or their Amazon Japan storefront here.
This post is supported by Shizuoka Green Tea Guide, one of City-Cost's Supporters helping City-Cost bloggers to enjoy life in Japan and engage in new experiences.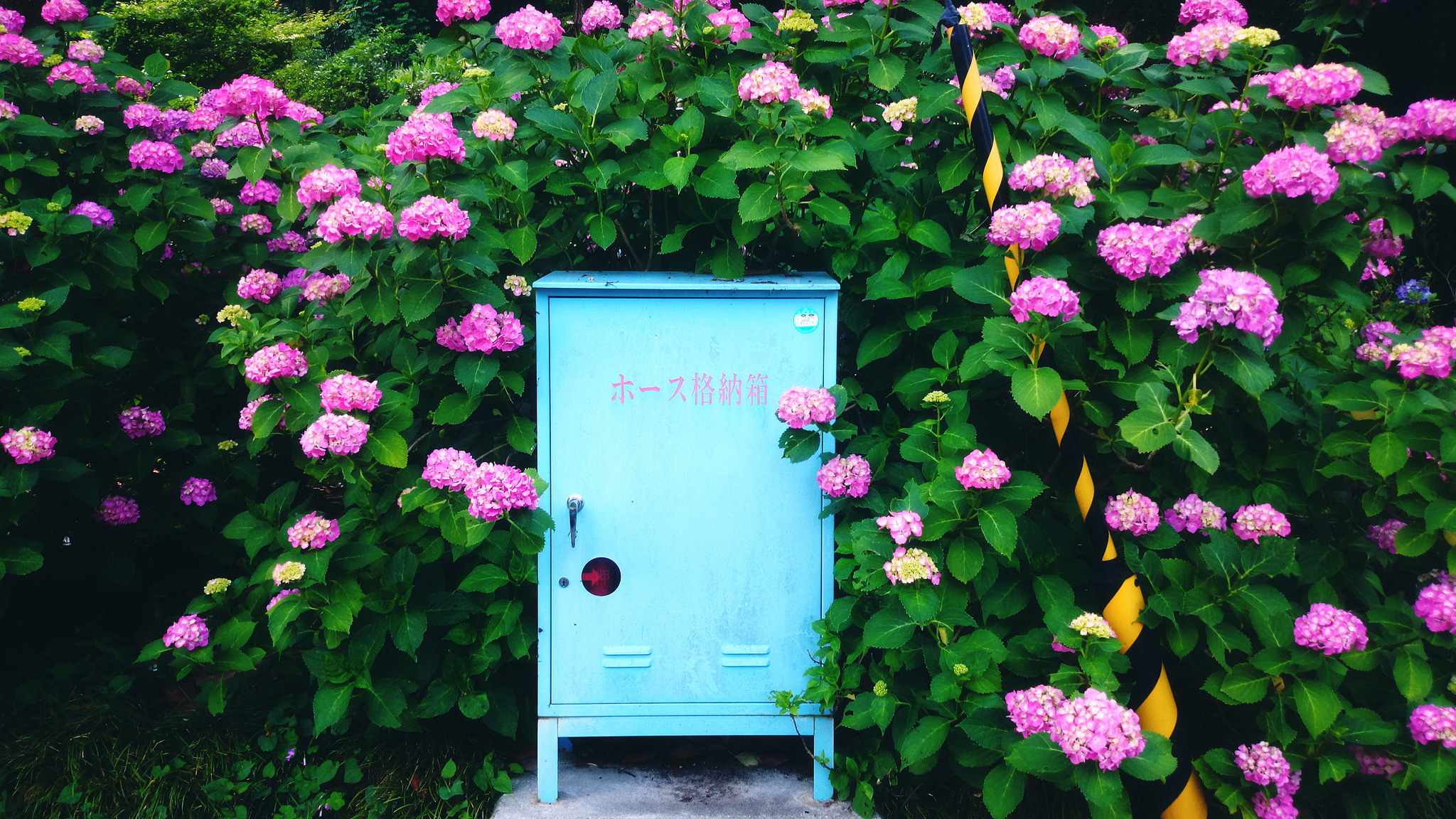 After spending the last several years in the beating heart of Tokyo, I will be spending the next three in the countryside of Japan. I adore this country and all it has to offer - and I'm always learning more and more about life here as I go along!
---