Jun 7, 2019
Gallery - Milks in Ebisu, Tokyo
---
We were in Tokyo recently visiting family, and when we're there my husband's parents usually offer to watch our kids for a while so we can spend some quality time together. There was a cafe I'd wanted to try called Milks in Ebisu, where they serve tasty soft serve ice cream alongside your choice of liqueurs. Naturally, I dragged my husband along, and we both loved it!
If you need a date idea, a place for a fun get-together with your friends, or heck, even just a minute of ice-creamy deliciousness for yourself, Milks is the spot. Here are my five reasons why it's worth the trip!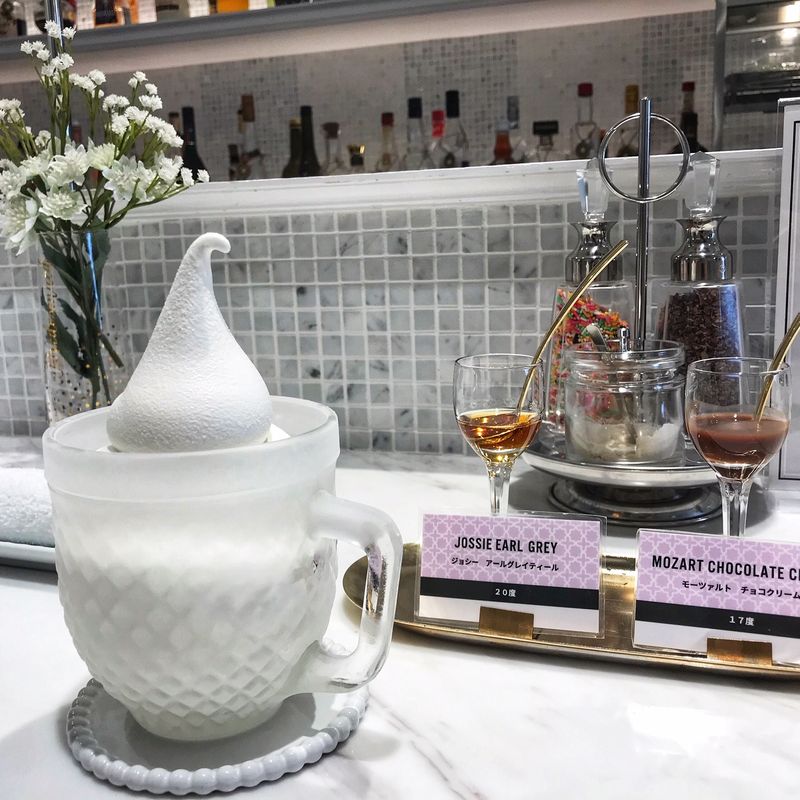 It's aesthetically cool and perfectly Instagrammable
Whoever owns or runs Milks understands the value of social media word-of-mouth, and the place is set up like a dream. The interior is super trendy, with a colorful bar area, white wicker hanging chairs, and a series of fun photo props to take snaps with. If you appreciate good design, you'll love this place as soon as you walk in.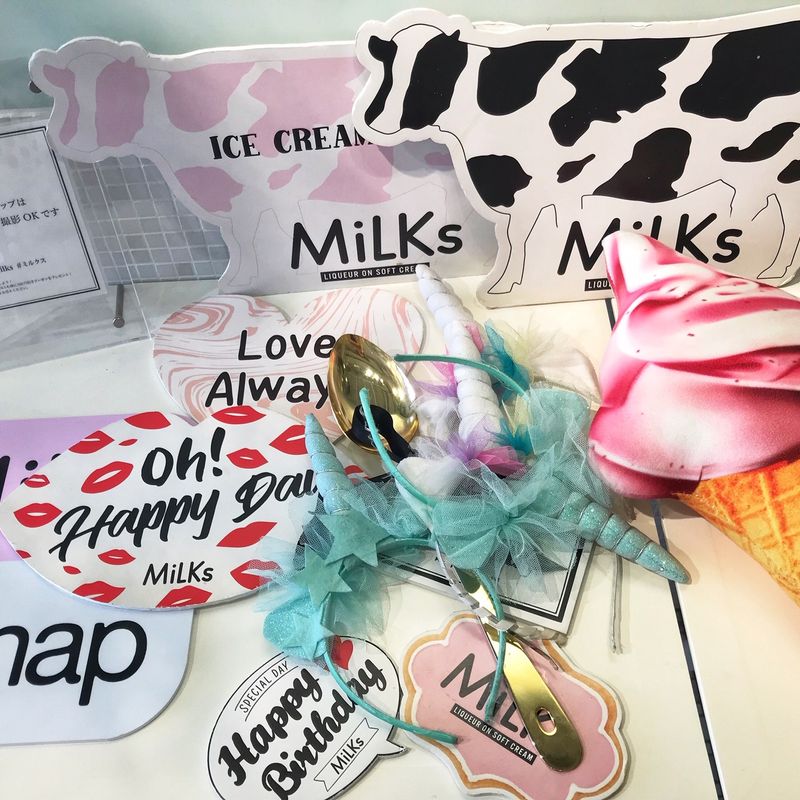 This place knows the value of free advertising on social media, with fun props to use for your photos!
There are options galore when it comes to your liqueurs
The menu at Milks contains over 100 different liqueurs, including indulgent ones like Mozart Chocolate Cream through to lighter fruity flavors and a host of stuff in between. No matter what your personal taste preferences are, you're bound to find something you like from their selection.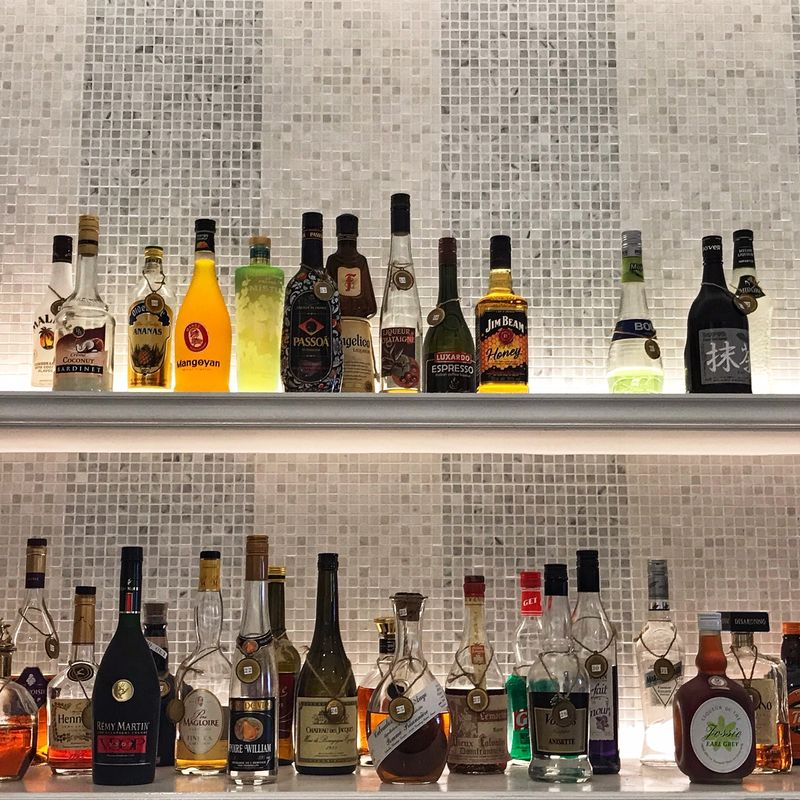 Just part of the bar that contains over 100 different liqueur types for you to enjoy.
It makes you feel like a kid again
Going out for an ice cream date just feels youthful, you know? These two tired parents definitely needed a dose of that! Milks also have shaker bottles filled with rainbow colored sprinkles and cacao nibs on each table, so you really can step back in time to your childhood if you want to!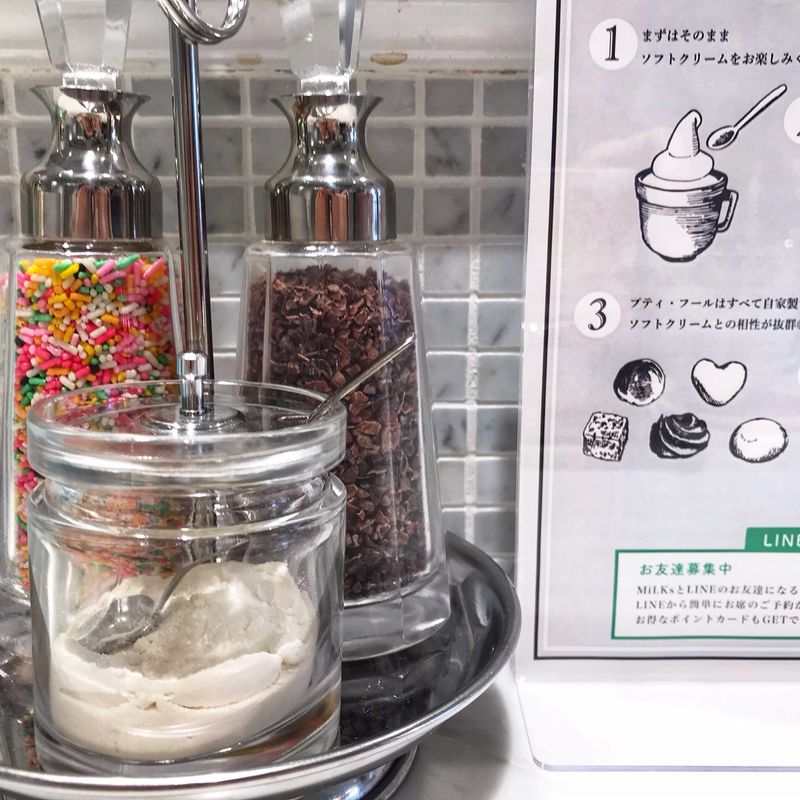 You'll find each table has shaker bottles filled with colorful sprinkles and cacao nibs. The jar of white powder stuff at the front contains sake lees.
Even if you don't drink alcohol, they have you covered!
Another great thing about Milks is that they have you covered even if you don't consume alcohol. There are a range of different non-alcoholic liqueurs on their menu, so don't feel like you can't enjoy yourself here if you don't drink.
You get a little buzz, but nothing crazy
I don't recover from drinking alcohol like I used to - it's amazing what happens when you go from your 20's to your mid 30's...humbling, really! The amount of liqueur served with the ice cream was just enough to get a little buzz, but certainly nowhere near drunk territory - so no nasty hangovers to worry about.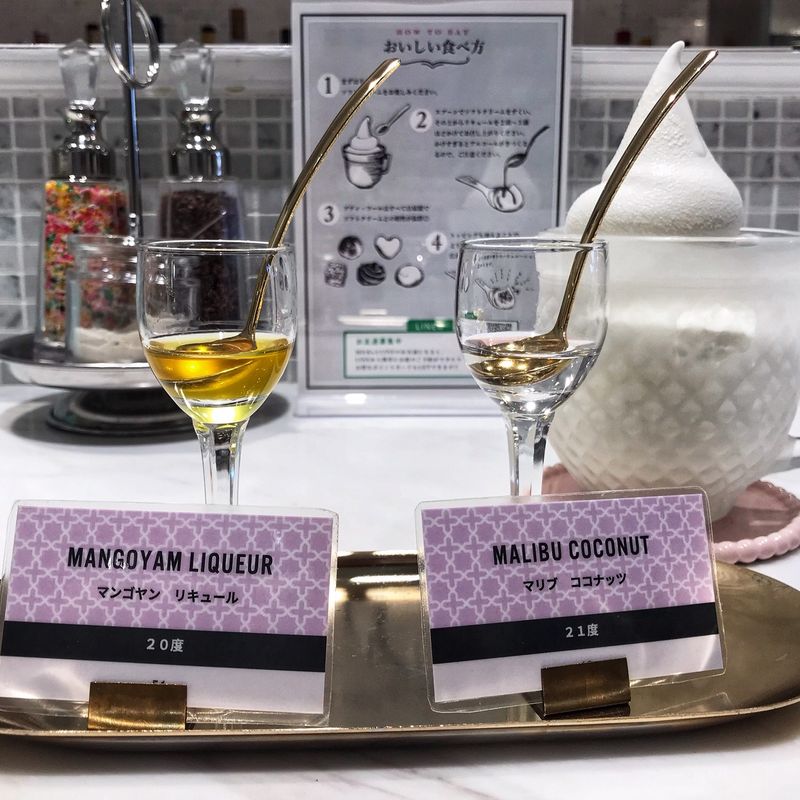 Just the right amount of liqueur - nothing crazy!
Are there any fun cafes like Milks in your part of Japan? If you've already visited here, what did you think of it?
The full liqueur list can be found on their website here. Map details are below. The store is just a short walk from Ebisu Station.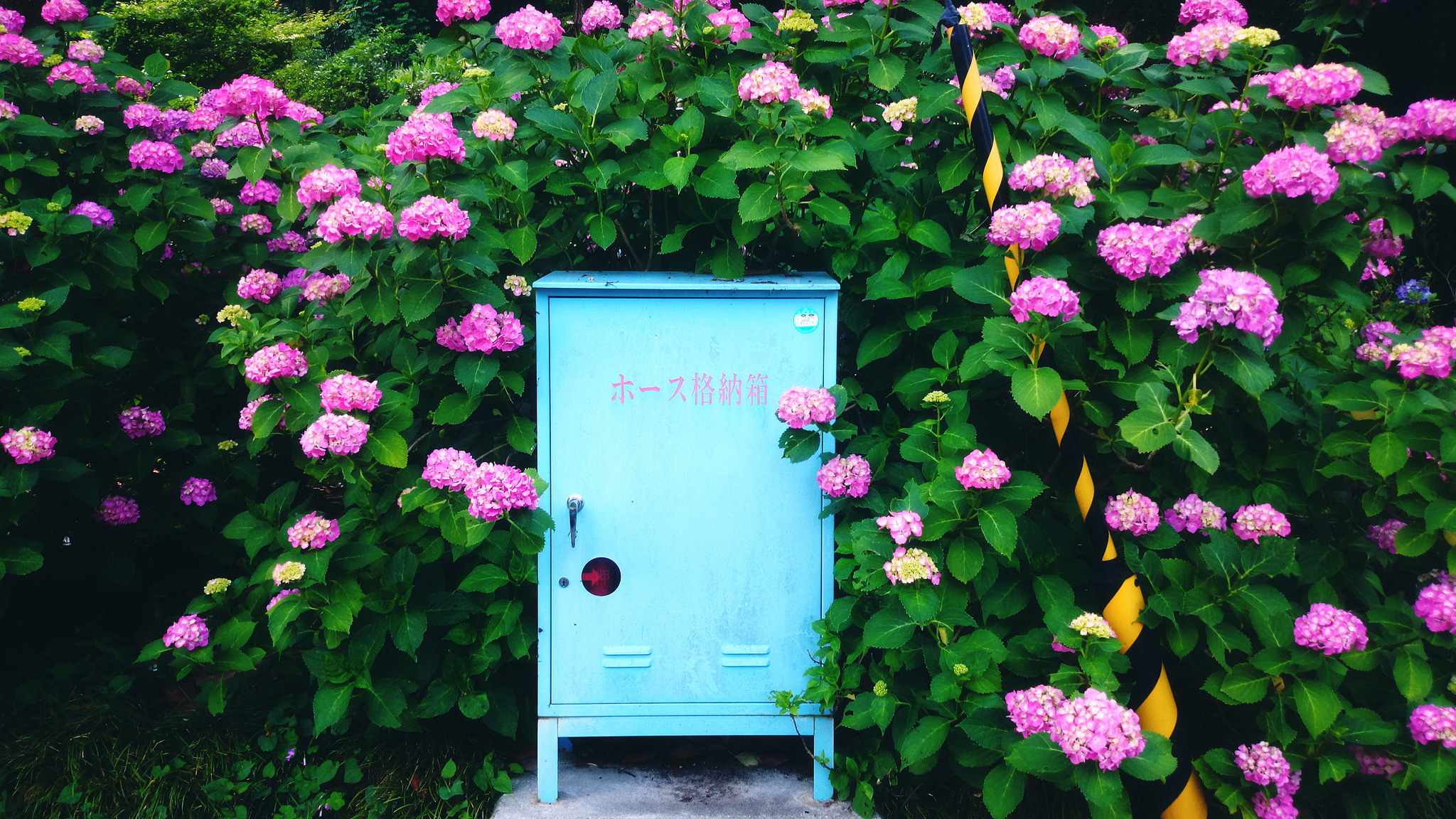 After spending the last several years in the beating heart of Tokyo, I will be spending the next three in the countryside of Japan. I adore this country and all it has to offer - and I'm always learning more and more about life here as I go along!
---