Apr 30, 2019
One year, back in the B.C. era (before children), my husband and I decided to make travel plans during Golden Week, and we vowed never again - it was just too busy and too hard to enjoy things when battling the crowds. We find that these days, it's much easier to just enjoy the time in our local area, rather than to try and go further afield. This has been emphasized even more since we had kids, and the idea of being on crammed public transport or stuck in traffic jams on expressways sounds like torture.
The family nature of Golden Week in the countryside
One thing that we particularly like about Golden Week out here in the countryside is that our town sees a lot more young people come back. Our neighbors have their grandchildren come and visit them from Tokyo and other parts of Japan, so our kids have them to play with!
We were invited to our neighbors home yesterday for a barbecue, and my husband mentioned how it really felt like a step back in time to his childhood. The neighbors had low tables and tatami mats set up in their garage and had a small grill set up out the front, and it was very much the communal style "bring a plate" kind of gathering. The adults set up a nagashi somen machine for the kids and they all loved catching and eating the noodles. The kids got to play with bubble wands, water balloons, baseball bats and balls. They then proceeded to jump into the not-yet-planted rice fields and marvel in the baby frogs they found. They were getting muddy and just enjoying themselves as kids should.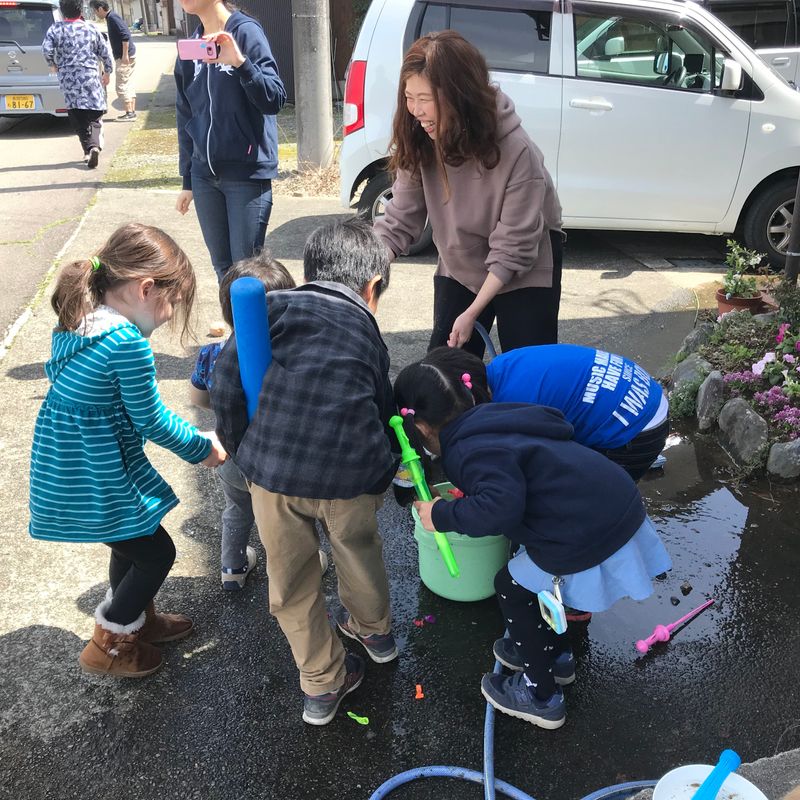 All the kids were filling water balloons from the hose, playing with baseball bats and bubble wands - simple, old fashioned bliss!
This was a prime example of why I enjoy country living so much right now - it's an incredible experience for my children to enjoy. That nature of getting together and still connecting with the people in your community rather than barely knowing your neighbors is something I'll cherish. We look forward to these kinds of get-togethers in both Golden Week and in the summer matsuri season when we usually see all the kids again.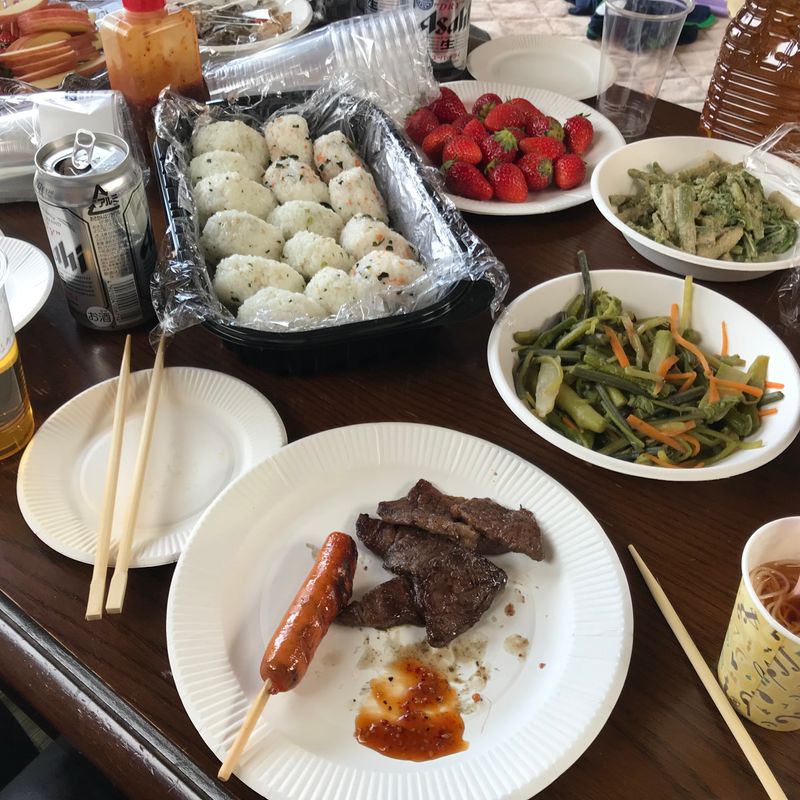 Barbecue, nagashi somen for the kids, dishes with locally foraged mountain veggies, onigiri - no glamorous presentation, but the relaxing element of communal eats like this is heavenly.
Time for a simple appreciation of nature
This time of year is also one where we get to really appreciate the natural beauty which can be found around these parts. Whilst many trees have already lost their blossoms, there are still some that are in bloom, and we've been enjoying them while they last.
We've been popping out to our local parks a lot. Two of the parks we enjoy the most have large ponds with ducks, geese, and koi fish, and my little ones enjoy sitting and watching them swim around. Today is meant to be sunny, so it might be an opportunity to pack a picnic and head out there again.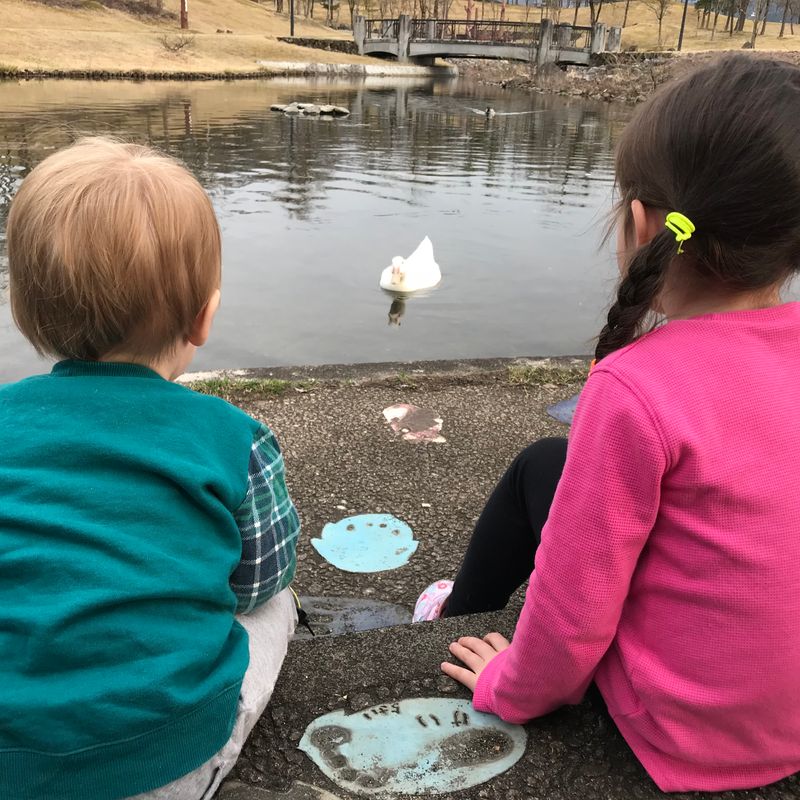 Keeping it simple locally for us involves lots of parks! This is one of our favorite spots nearby.
In summary, this year's Golden Week isn't about planning fancy holidays or even leaving our local area. It's about an appreciation for the simple things in life - nature, community, food and friendship. And as the old saying goes, the simple things in life are often the best!
Staying at home this Golden Week season, or traveling further afield? Do you find that if you live in a more regional or rural part of Japan that you've seen a lot more young people during GW thus far?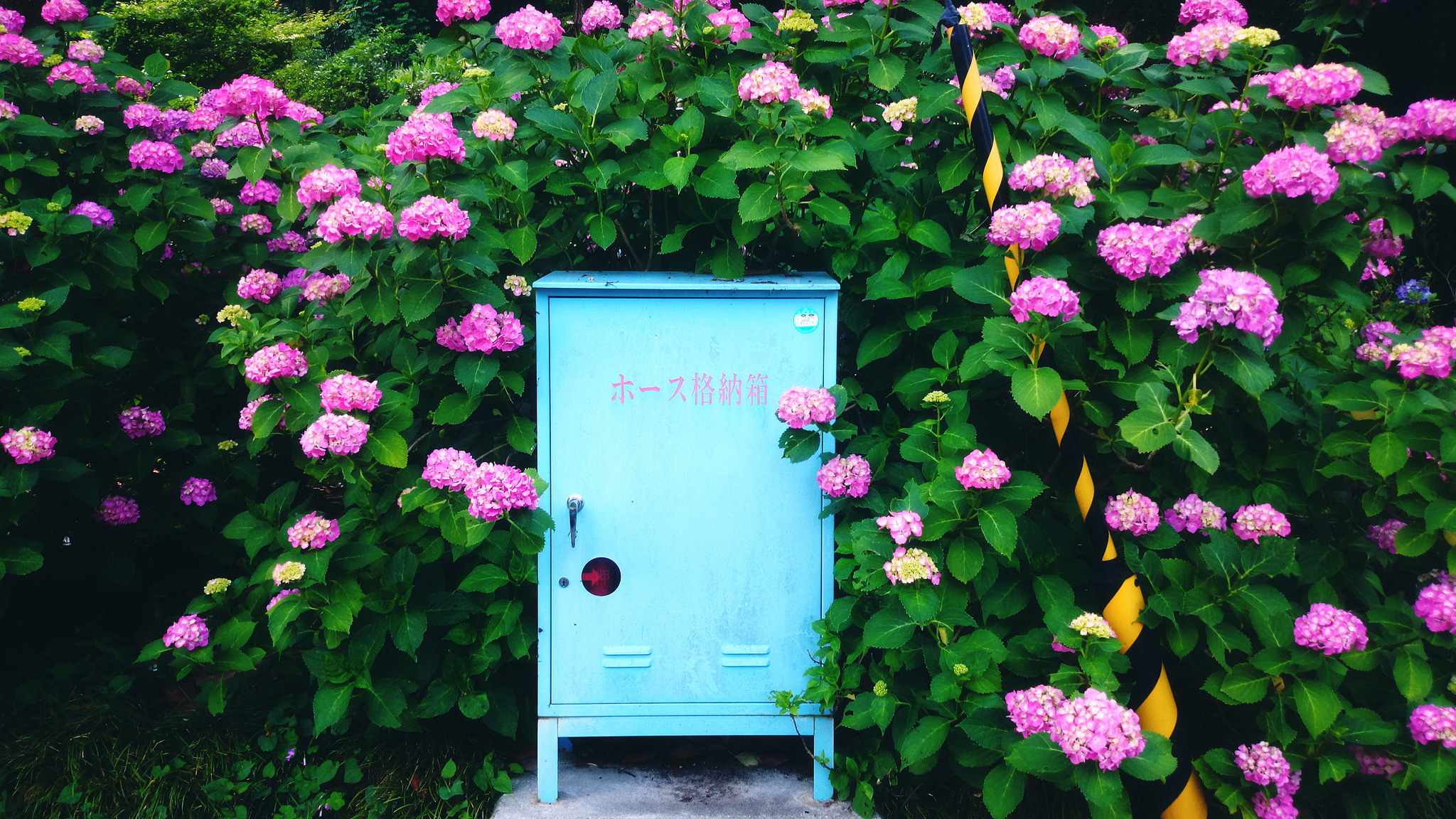 After spending the last several years in the beating heart of Tokyo, I will be spending the next three in the countryside of Japan. I adore this country and all it has to offer - and I'm always learning more and more about life here as I go along!
---
3 Comments
This is such a beautiful post!! I love the picture of all the kids playing together!! I love that you have found such a great community. I just moved into a new area recently, so I hope I can get along with my neighbors as well as you do!

@ReishiiTravels you seem so lovely that I'm sure you won't have any problems connecting with people!