Mar 12, 2018
When it comes to my favorite foodie offerings in Japan, wagashi would have to be right up there at the top. They're always presented with such care and precision, so much so that they often look like mini works of art. However, they can be one of those food items that can be hard to come by. Unless you're going to a fancy teahouse or a ryokan, where do you get your hands on some of it? I've been to specialty wagashi stores before, such as Tokyo Mise near Mitsukoshimae Station (definitely worth a visit if you're in the area) but right now that's a long way to travel from Niigata!
Well, Lawson convenience stores have been bringing the goods lately when it comes to adorable food offerings with a Sanrio inspired twist - and when I was at my local store recently I saw that they had wagashi on their shelves. Not just any wagashi mind you, but possibly the cutest wagashi you've seen in your life. They have two varieties at present - a Hello Kitty kind and also Pompompurin. Since I'd just recently had the Pompompurin steamed custard bun that they'd released, I decided to opt for Hello Kitty this time.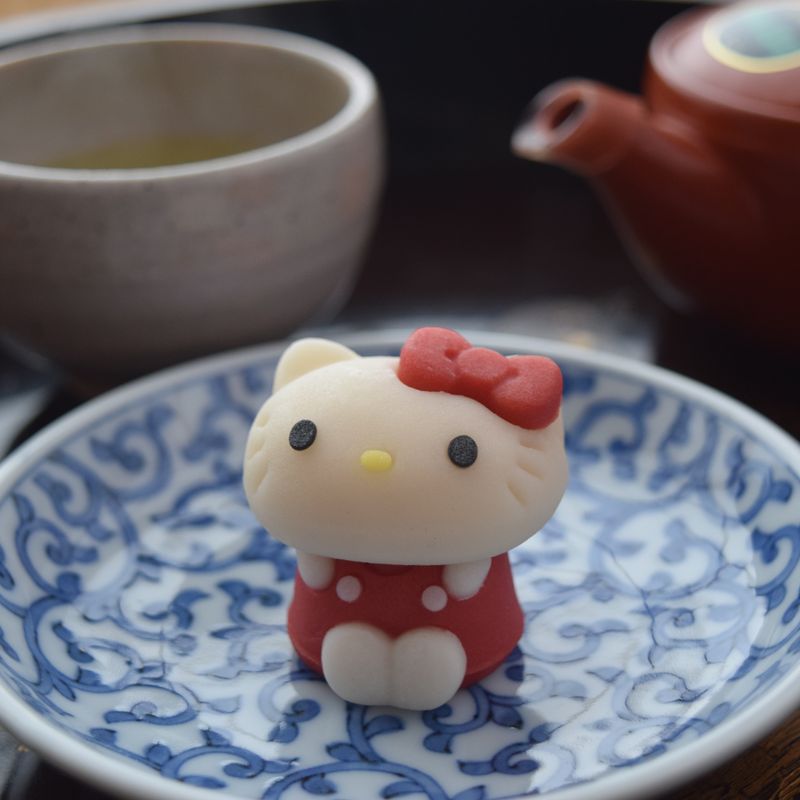 This is what the inside looks like - my husband and I thought it tasted faintly of strawberries (and yes - it did pain me to cut it open!)
It had just the right amount of sweetness and was the perfect accompaniment to a cup of sencha!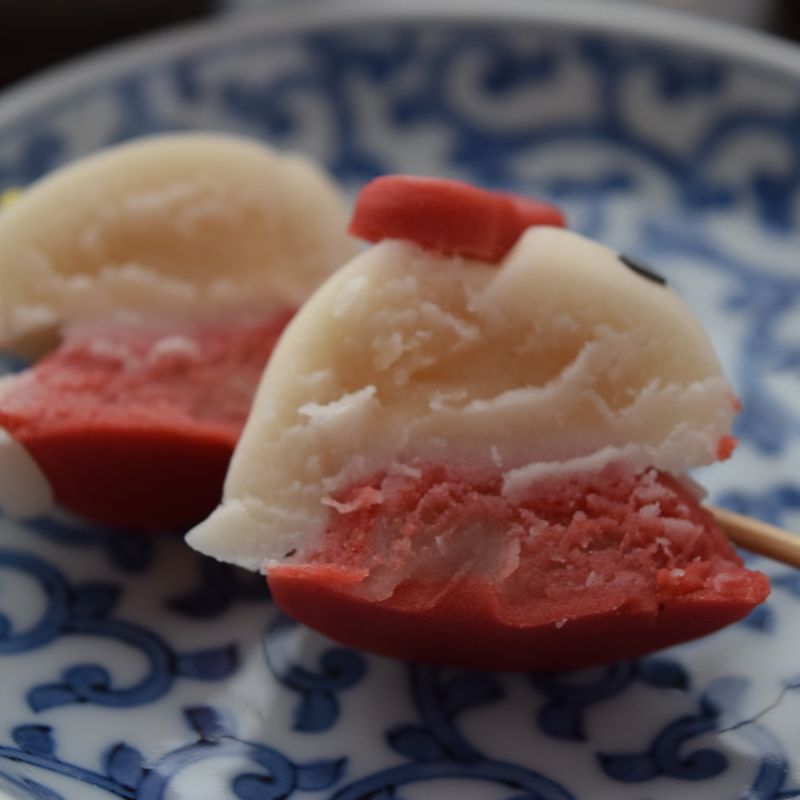 If you'd like to get your hands on some of this wagashi, you'll find it with the other refrigerated sweet treats at Lawson stores right now. Also, if you were wondering, you can see what the Pompompurin variety looks like below. The wagashi are both priced at 280 yen a piece (including tax!)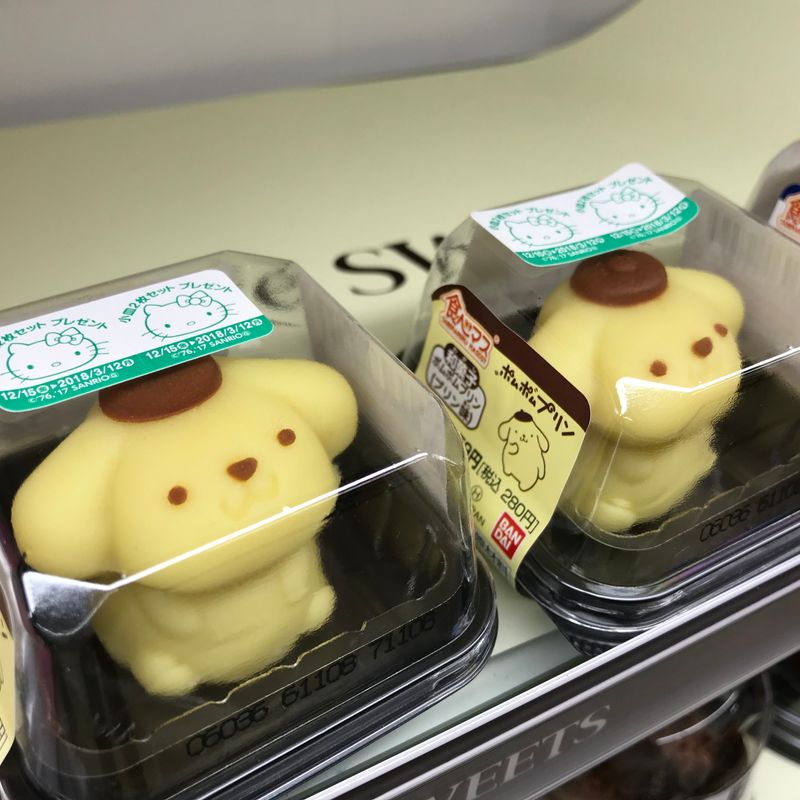 Happy Eating!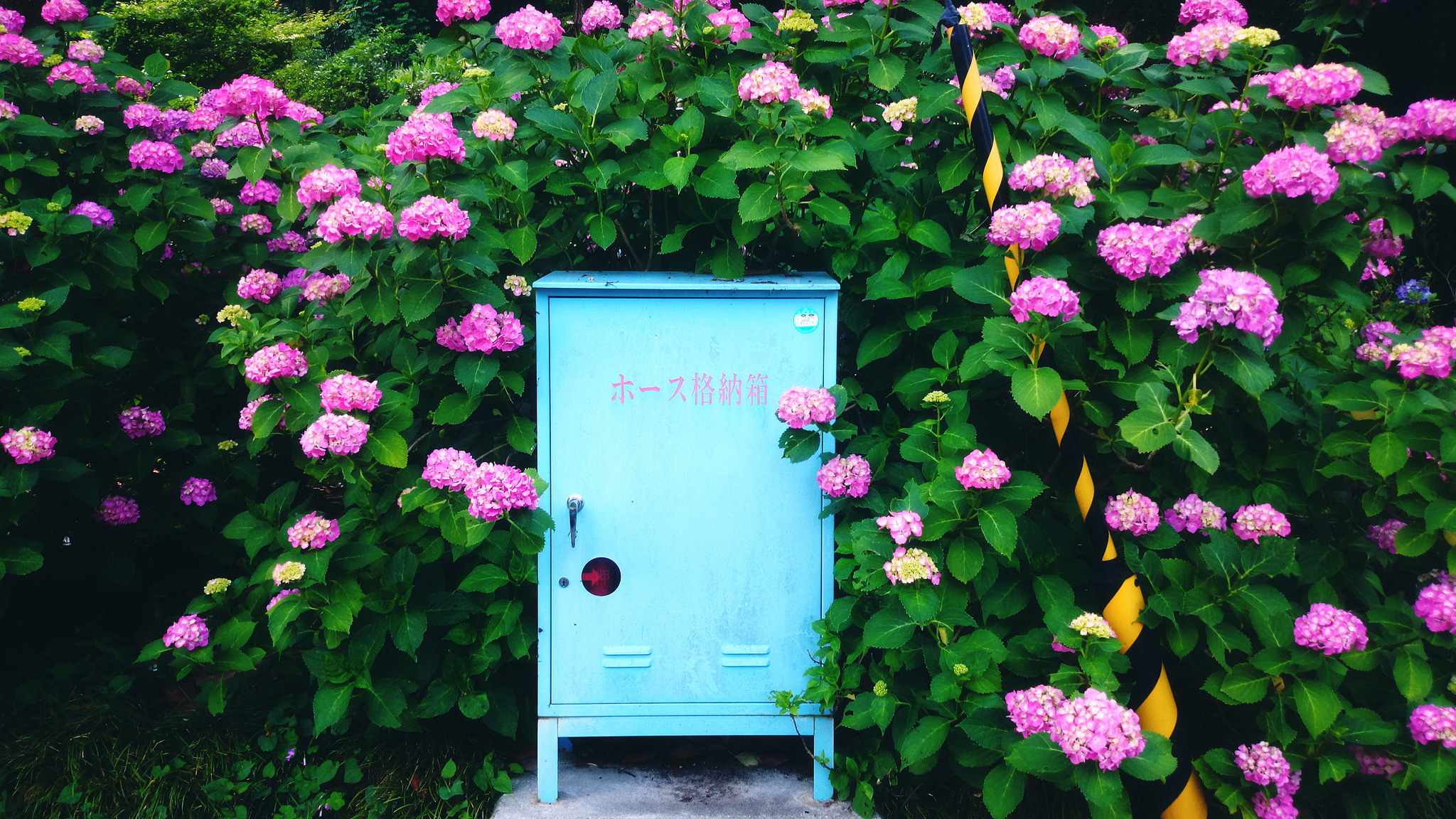 After spending the last several years in the beating heart of Tokyo, I will be spending the next three in the countryside of Japan. I adore this country and all it has to offer - and I'm always learning more and more about life here as I go along!
---