Nov 5, 2017
If you're living in Tokyo, it's likely that you'll have family and friends come to visit you while you're here -- and naturally, you'll need to have a bit of an itinerary planned with some fun spots to show them. Perhaps you're just seeking some suggestions for sightseeing in the big city yourself. Either way, it's always handy to have some ideas up your sleeve for how to make the most of a day in Japan's capital. What better way than to pick some of the most colorful and quirky experiences that are bound to make for some incredible memories? Here are my recommendations for a full day out in Tokyo that are as bright and cheery as can be.
Coffee, sweet coffee...
If you need a caffeine fix to start the day, there's a perfect spot to visit that will put some pep in your step. The store is called Roar Coffee, and it's located a short walk from the Hatchobori Station on the Tokyo Metro Hibiya Line. One of the most unique things about Roar is that they do rainbow latte art. That's right – no two toned white and brown latte art going on here – you'll get your java served up as a technicolor delight. They open from 8am during the week (they're sadly closed on weekends, so bear that in mind!).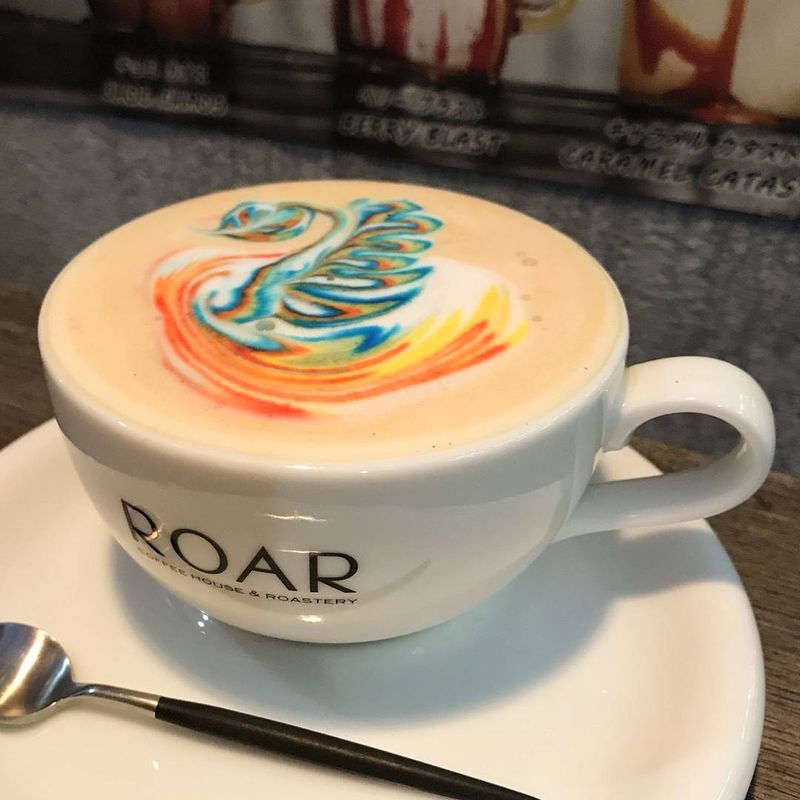 Pic Credit: Roar Coffee Instagram
You can find the map location for Roar below.
Heaven for stationery lovers
Once you've had your snazzy latte and a bite to eat, it's a good opportunity to go for a stroll and stretch those legs a bit. A fabulous spot to stop and embrace some color is the Itoya Stationery store, which is just over a 10 minute walk from Roar. The stationery store has been in existence for over 100 years, so you know it's good – and they've got everything a paper lover could wish for, from incredible greeting cards to adorable writing paper, pens in every shade possible, and postcards galore. You can even sit down, write postcards in the store and mail them then and there – you've got no excuse now for not keeping in touch with your loved ones back home!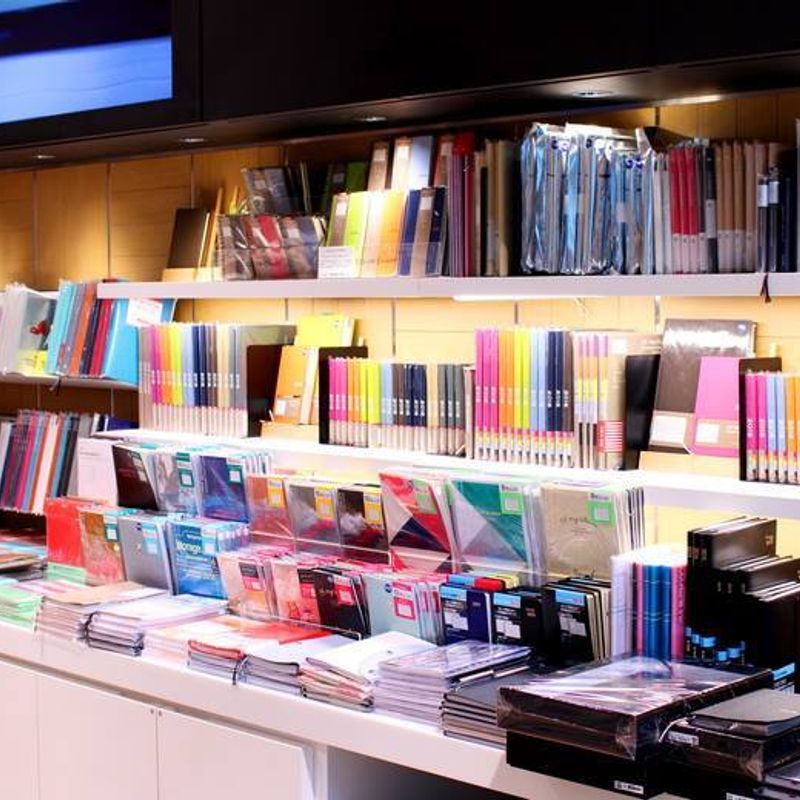 Pic Credit: Itoya Facebook Page
Check out Itoya at the map location below.
Luxe window shopping and souvenirs, if you please
All done with your shopping at Itoya and getting those postcards written and sent off? Head on over to the Ginza Tokyo Metro Station, hop on the Ginza Line itself, and take it to Omotesando. Once you get off at Omotesando, stroll down the main street of the suburb – it's lined with high fashion retailers that often have all manner of weird, wacky, and wonderful creations in their windows. It's the perfect spot to browse and people watch. If you need to pick up some souvenirs, stop in at Oriental Bazaar – there are all manner of fun goodies to be found there, from kimonos to kokeshi and everything in between. Then, it's time for lunch.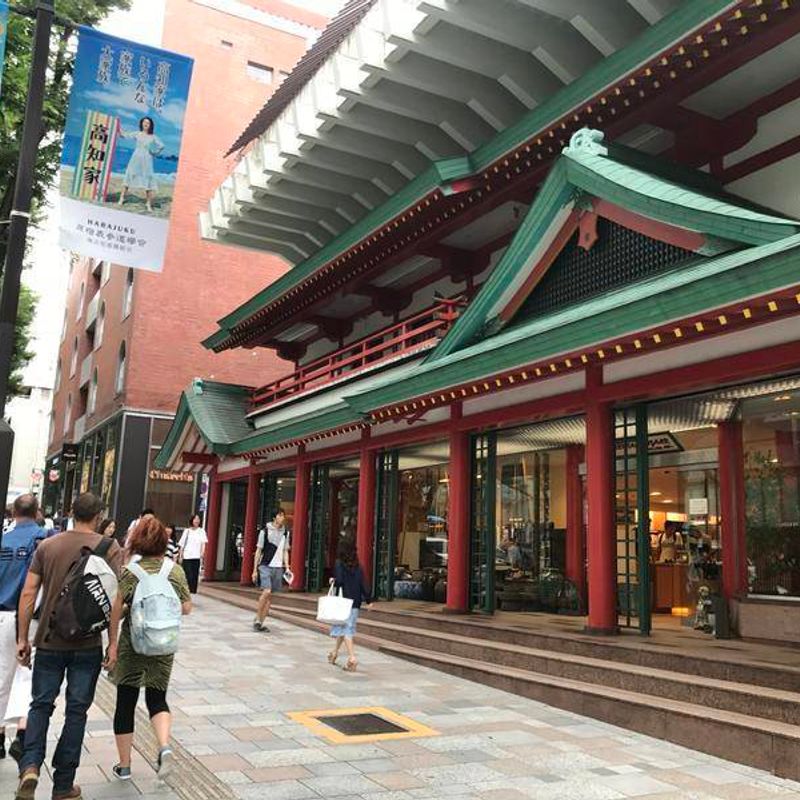 Lunch + a mind trip
For possibly the most unique lunch experience you'll have in your life, try the Kawaii Monster Cafe. Lunch options here include offerings like their candy salad, Mad BLT, colorful rainbow pasta, or makizushi rolls - all of them will surprise you with just how much color can go into dishes that you might not usually expect. Also, the décor of this place will have your eyes popping out of your head – no expense is spared with making everything over the top (even the bathrooms get a colorful makeover). Bring your camera!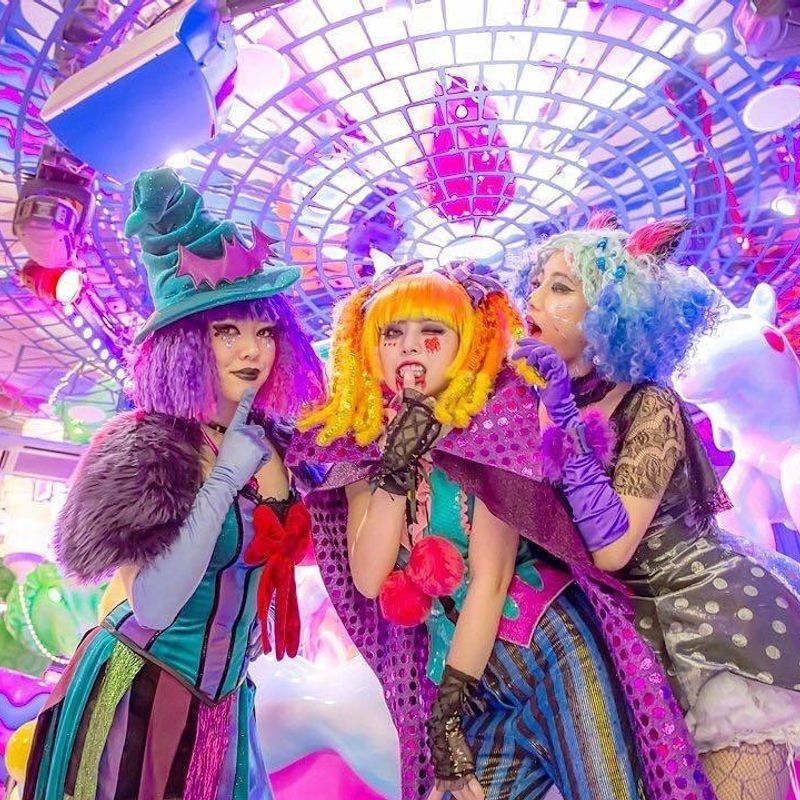 Pic Credit: Kawaii Monster Cafe Instagram
While you're in the area, Takeshita Dori makes for a great spot to peruse – it's an experience in itself when it comes to all things colorful. From fun youth fashion stores to Harajuku's trademark crepes and more, it's worth your time. You might even come across some cosplayers dressed up if you're lucky!
The sweetest of sweet treats
If you're a cotton candy fan, or perhaps you just like aesthetically pleasing eats, Totti Candy Factory is a perfect spot for a sugar fix to fuel the rest of the day's adventures. The cotton candy here is all over social media, and for good reason – the servings are torso sized (not kidding) and are all colors of a beautiful, pastel-colored rainbow.
Pic Credit: Totti Candy Factory Instagram
You'll find Totti Candy Factory at the address below.
Culture, and dinner with a twist
Once you're done enjoying a sweet treat and scoping out Takeshita Dori, it's train time once again. Head back down to Omotesando Station, and catch the Ginza Line all the way to the last stop – Asakusa. This area is a fabulous spot to inject some culture to your day. Sensoji Temple is located here, and it's Tokyo's oldest temple at that. Feel free to spend some time browsing Nakamise Dori on your way to the temple, which has many stores selling snacks, souvenirs and more.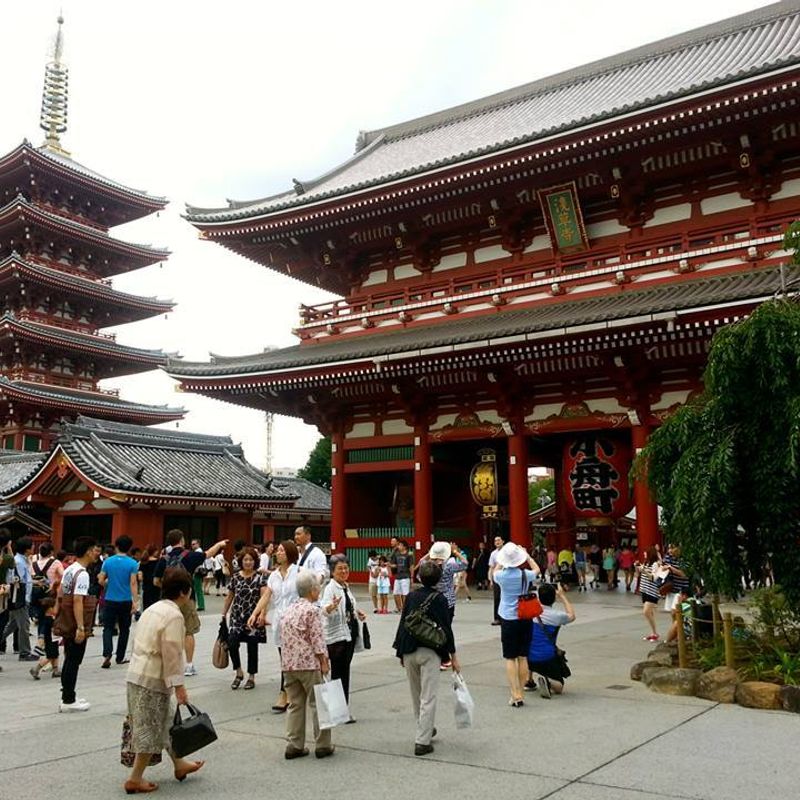 Once you're done with exploring the temple and Nakamise Dori, you might be getting hungry for dinner. How does ramen sound? You might be thinking to yourself "ramen, hey? There's no way that this one will go some weird and wacky color, right?"
Wrong. This is Tokyo! Culinary boundaries are pushed, prodded, and molded into some rather adventurous things. Kipposhi serves up none other than blue ramen – the broth tastes like chicken, but is said to be colored with algae to give it that distinctive look.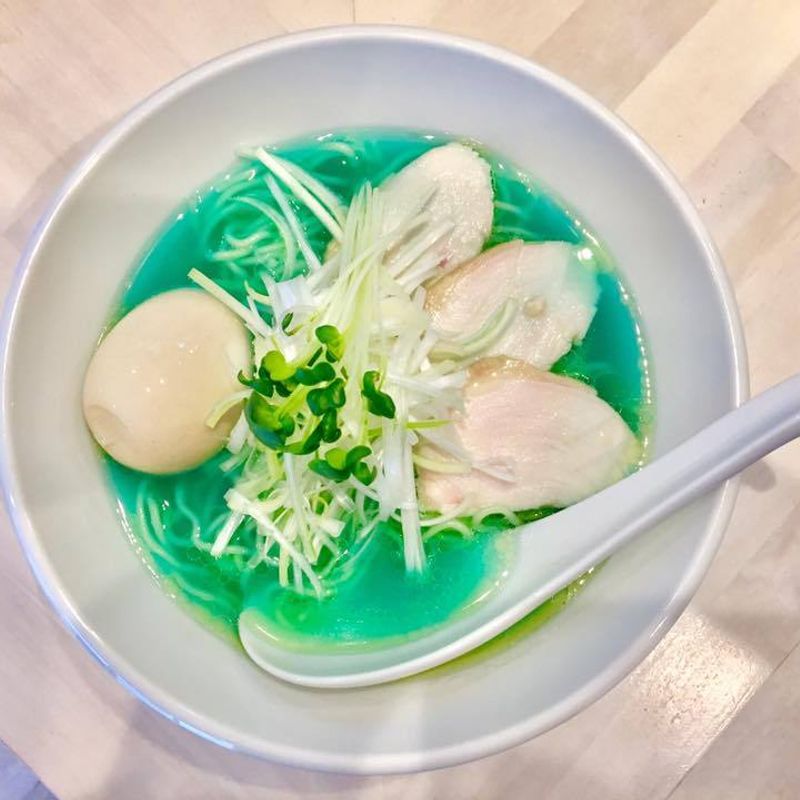 via Kipposhi Facebook Page
You can find the details on how to get to Kipposhi on the map link below.
Views from above - and outside!
And for the pièce de résistance - what better way to cap off your bright and colorful Tokyo day with an evening spent admiring the city from Tokyo Skytree. Skytree is the second tallest structure in the entire world, only being beaten out by Dubai's Burj Khalifa – so you know you're going to get a heck of a view. Not only will you see the lights of the buildings all around the city from 634 meters up, but Skytree itself is often lit up in various colors for different occasions. You can check their website here for the schedule of what colors you can expect Skytree to be lit up with on different dates.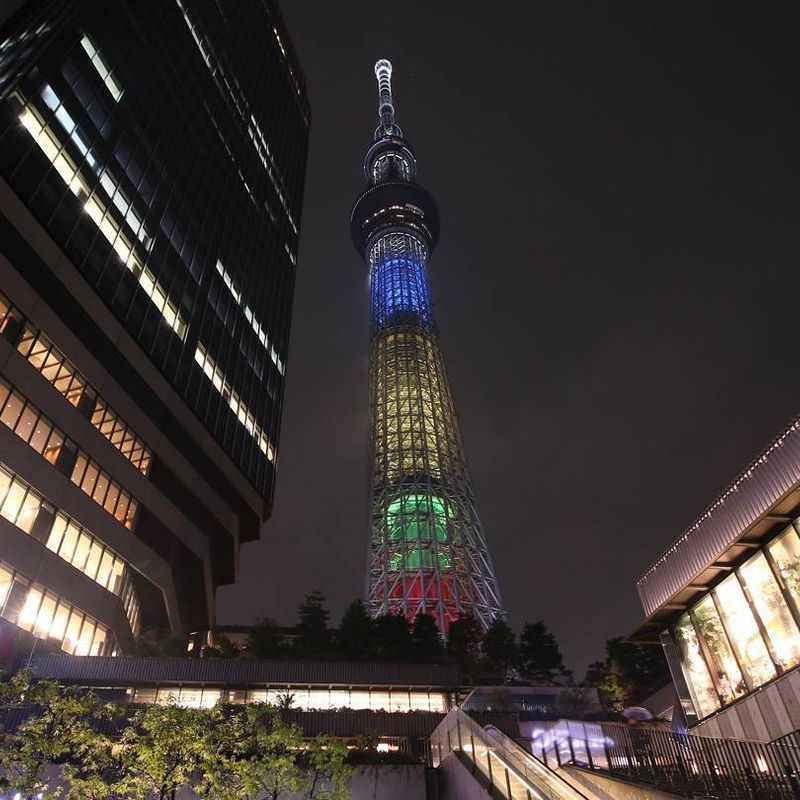 Pic Credit: Tokyo Skytree Official Instagram
You can find how to get to Skytree per the map information below.
And there you have it - a perfect day in one of the most vibrant cities in the world – made even more remarkable by experiencing it in all of its quirky, colorful glory!
Enjoy Tokyo!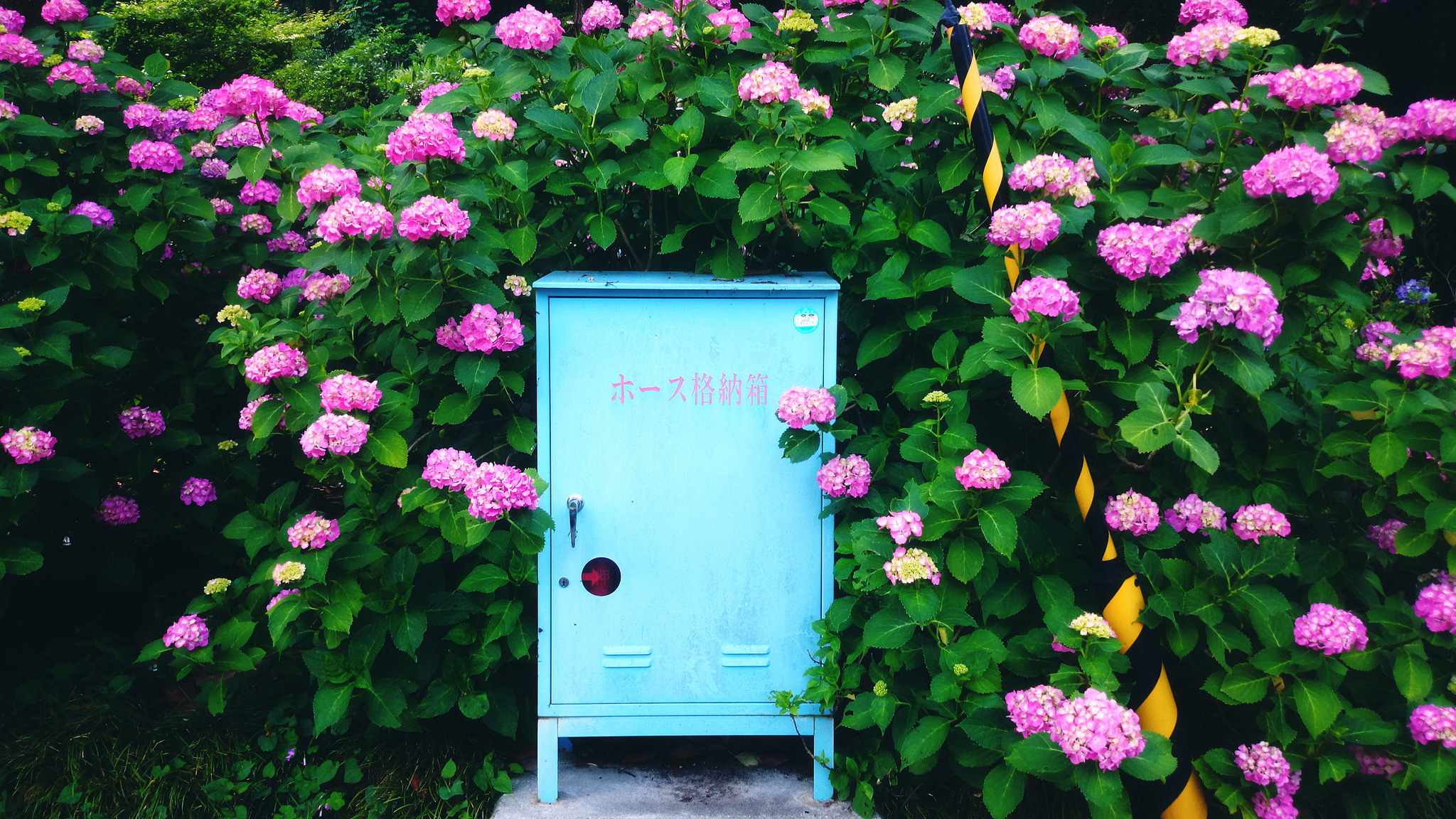 After spending the last several years in the beating heart of Tokyo, I will be spending the next three in the countryside of Japan. I adore this country and all it has to offer - and I'm always learning more and more about life here as I go along!
---