Sep 15, 2017
There's one thing in Japan that is just about a guarantee – as soon as the seasons begin to change, so do the shelves at the convenience stores. I'm a huge fan of all things seasonal and limited edition, which Japan has by the bucket load. My husband and I popped in to our local 7-11 this weekend to see what tasty treats were available, and in true fall fashion there were a couple of main flavors that seemed to be doing the rounds – sweet potato, and chestnut. Here's some of the yummy stuff we found – we haven't tried it all yet, but you can bet it's on the to-do list!
Lotte Sasha Chestnut Flavored Chocolate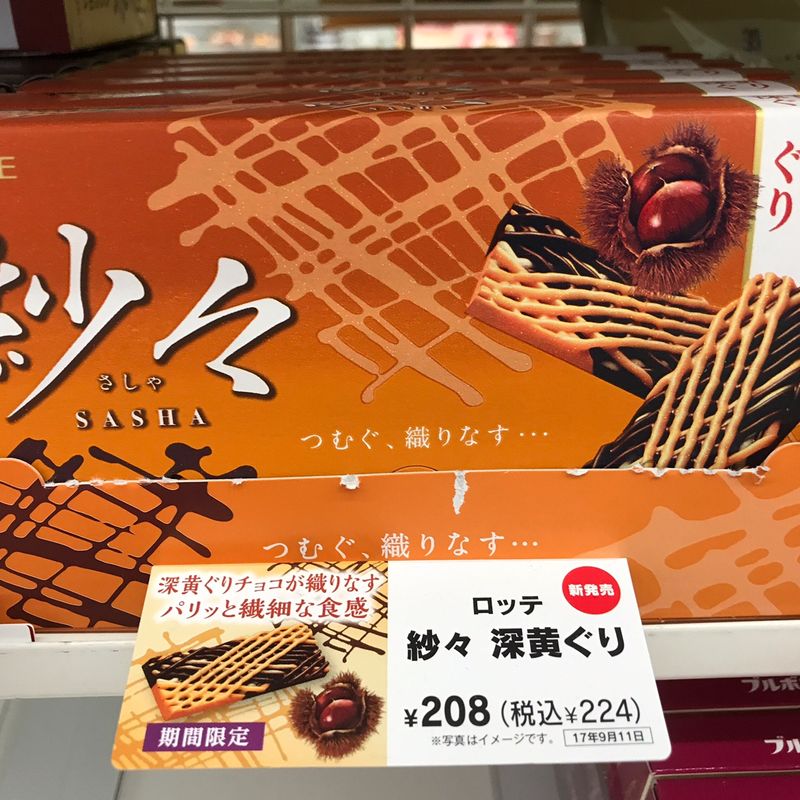 These chocolates with their criss crossed pattern are chestnut flavored – and thankfully come individually wrapped (so much easier not to overindulge that way!)
Country Ma'am Cookies – Sweet Potato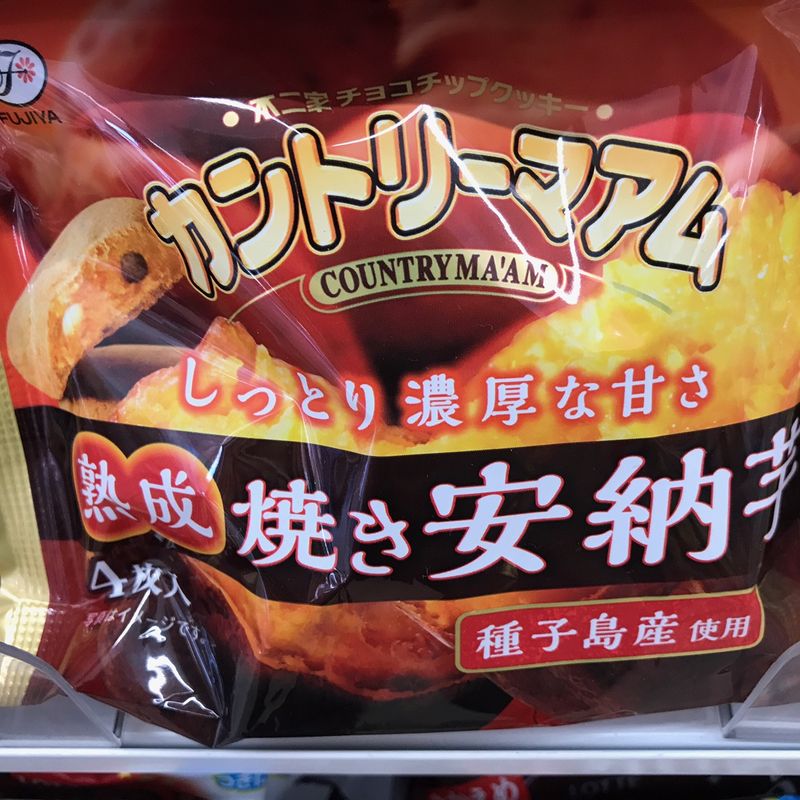 These have to be some of my favorite cookies in Japan, and their usual chocolate chip ones are super tasty and deliciously chewy. The ones they have released to coincide with fall are a yellow fleshed sweet potato variety – get in my belly!
Tirol Baked Sweet Potato Chocolate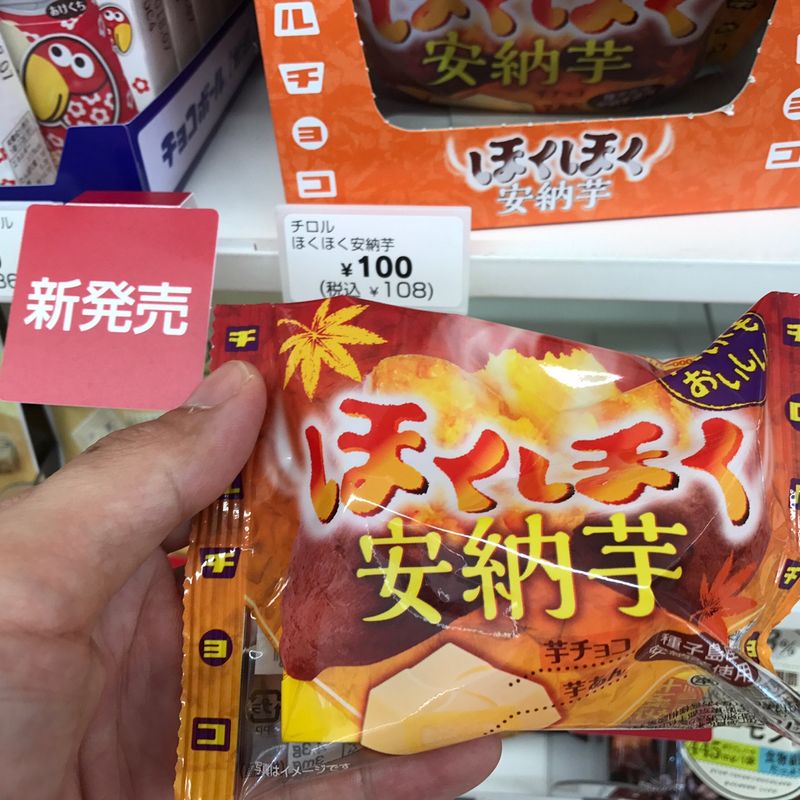 Apparently this chocolate can be baked in a toaster oven to crisp it up – inside the chocolate there's a sweet potato paste, too!
Mont Blanc Desserts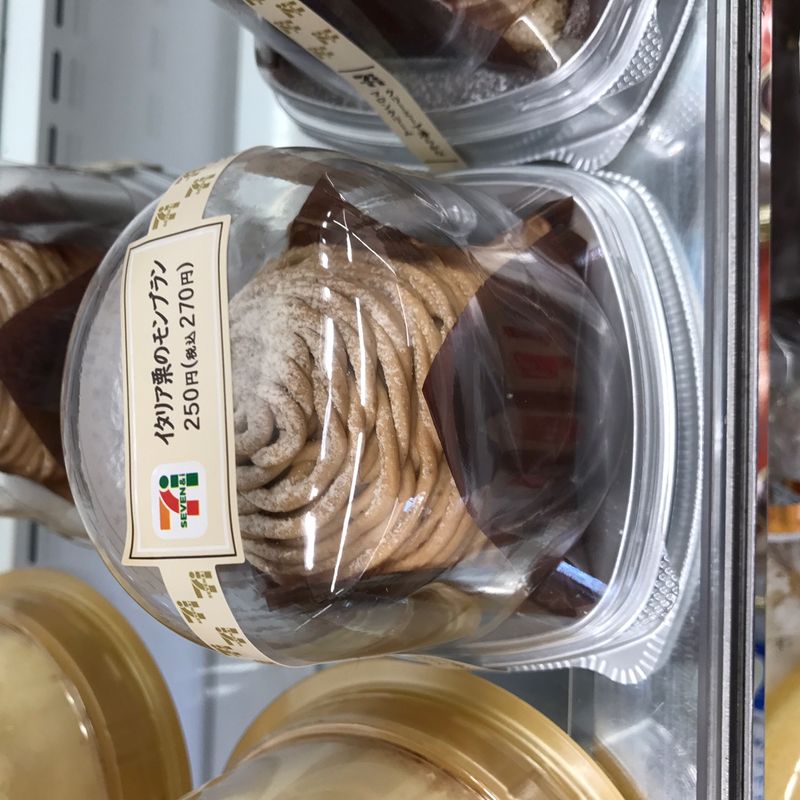 Nothing says chestnut like the Mont Blanc Dessert, which seems to be incredibly popular here in Japan. Interestingly, the whole reason behind why the dessert is called a Mont Blanc is because the finished product looks like a snow capped mountain. It's perfect if you love the taste of chestnuts or you just like intricate looking desserts!
Harvest Chocolate Sandwiches with a Japanese Style Mont Blanc Flavor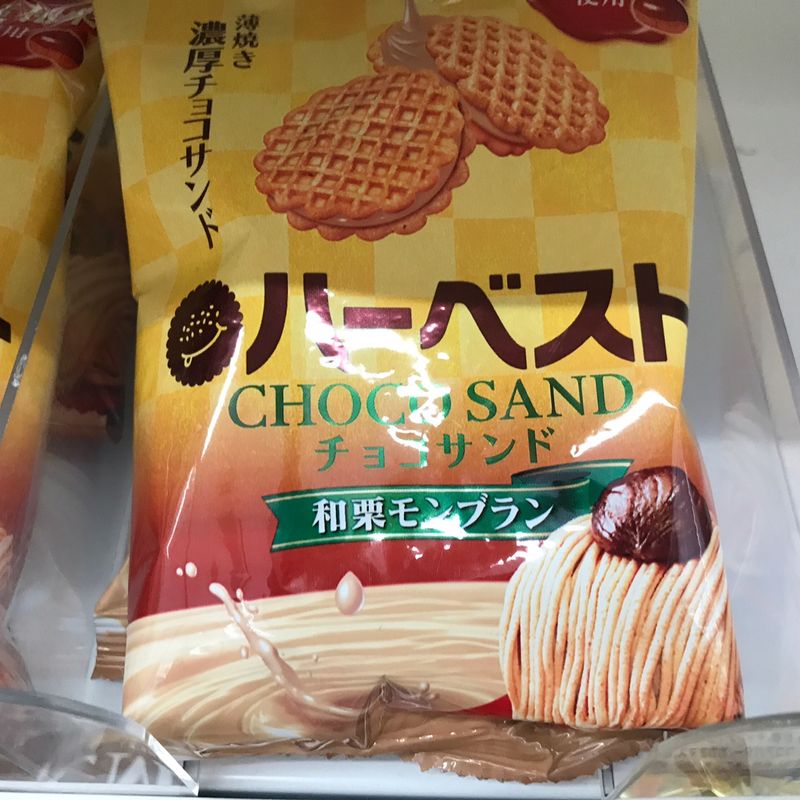 Following on from the Mont Blanc itself are these Mont Blanc flavored chocolate sandwiches. These look simple but tasty!
Autumn Flavored Sweet Potato and Hojicha Japanese Style Parfait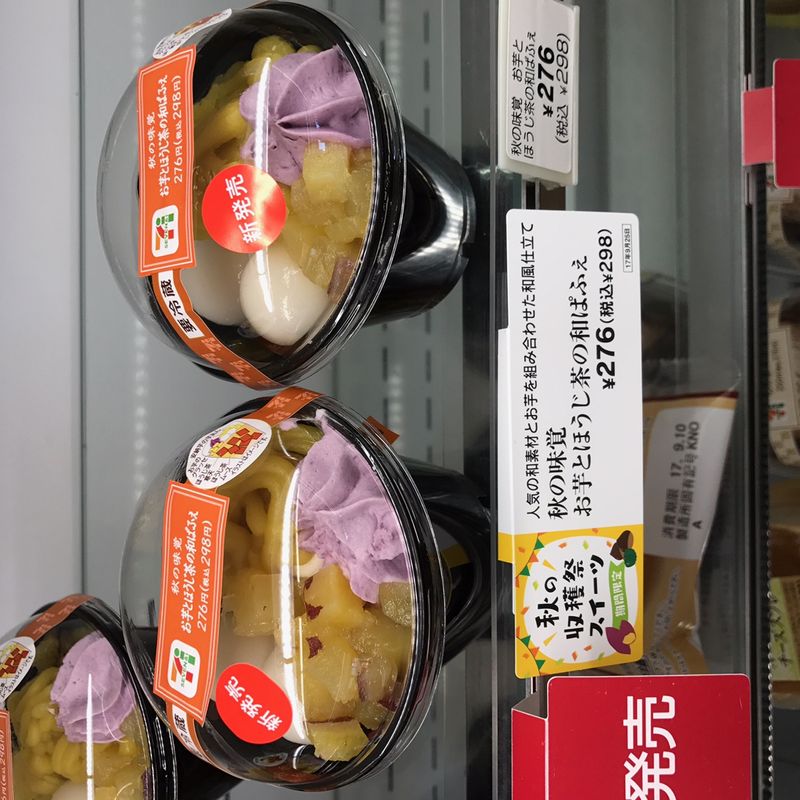 I love a good parfait – and I'm kicking myself a little that I didn't get this to try (although I'm sure in the coming weeks I will!). The sticker on the packaging says that it has a mousse base, and there are visible cubes of sweet potato (and there's meant to be jelly cubes in there too, I believe). A mix of tastes and textures that are meant to be indicative of this time of the year – an interesting take on a seasonal dessert!
Galbo Sweet Potato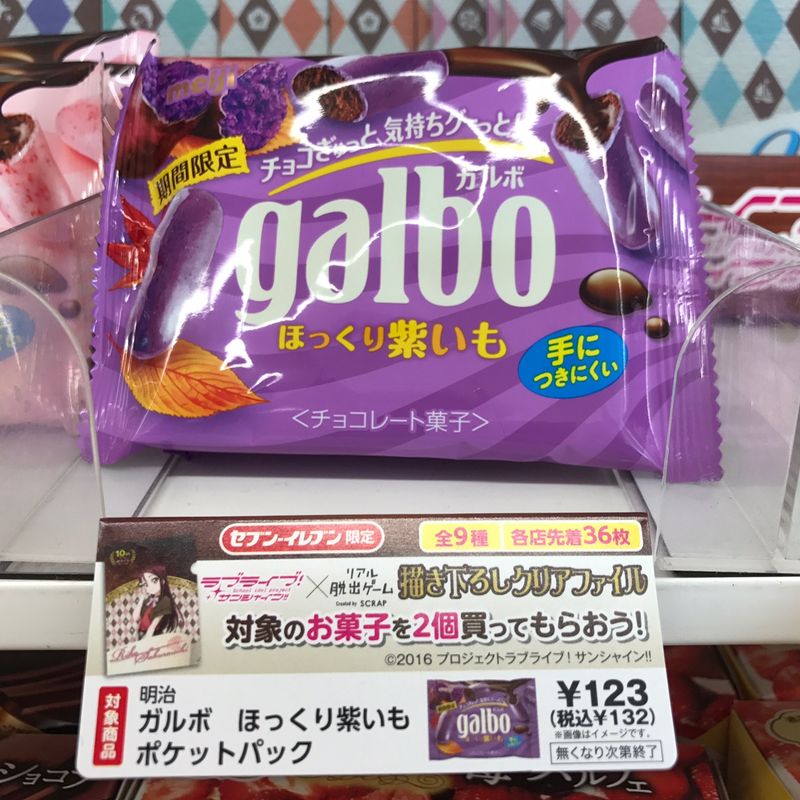 Galbo are probably up there with my favorite convenience store chocolate buys – they're tasty, easy to eat on the go (road trips and such) and they're always coming out with unique flavors for a limited time. I tried these sweet potato ones the other day and I enjoyed them! I'd buy them again for sure.
I hope you've enjoyed this quick walk through of some of the seasonal goodies hitting shelves right now. Have you tried any of them so far? Or perhaps there are some other ones that I haven't come across yet that you'd like to share? Please comment below if there's something that I need to find and try at this time of the year!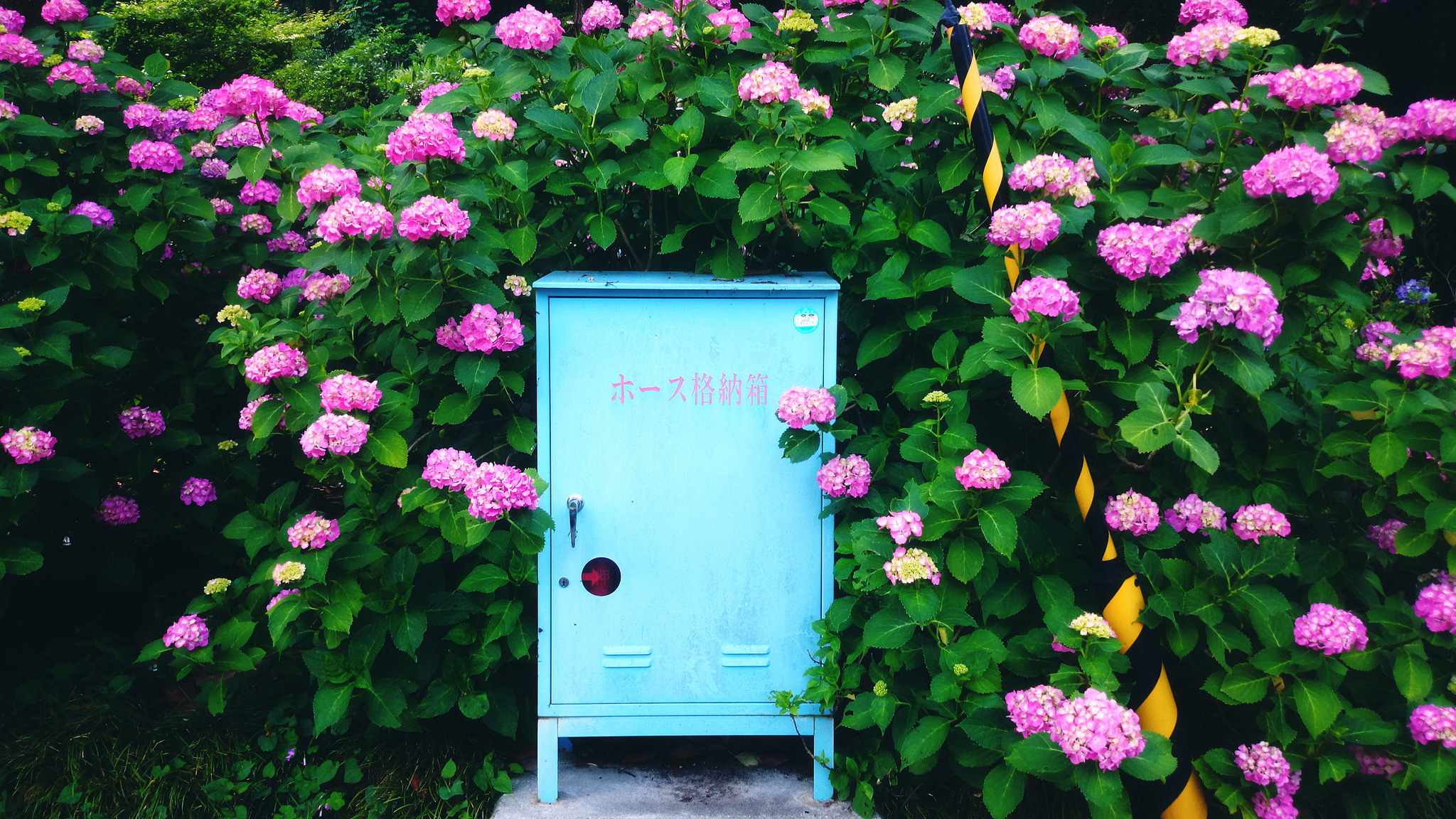 After spending the last several years in the beating heart of Tokyo, I will be spending the next three in the countryside of Japan. I adore this country and all it has to offer - and I'm always learning more and more about life here as I go along!
---