Jan 9, 2018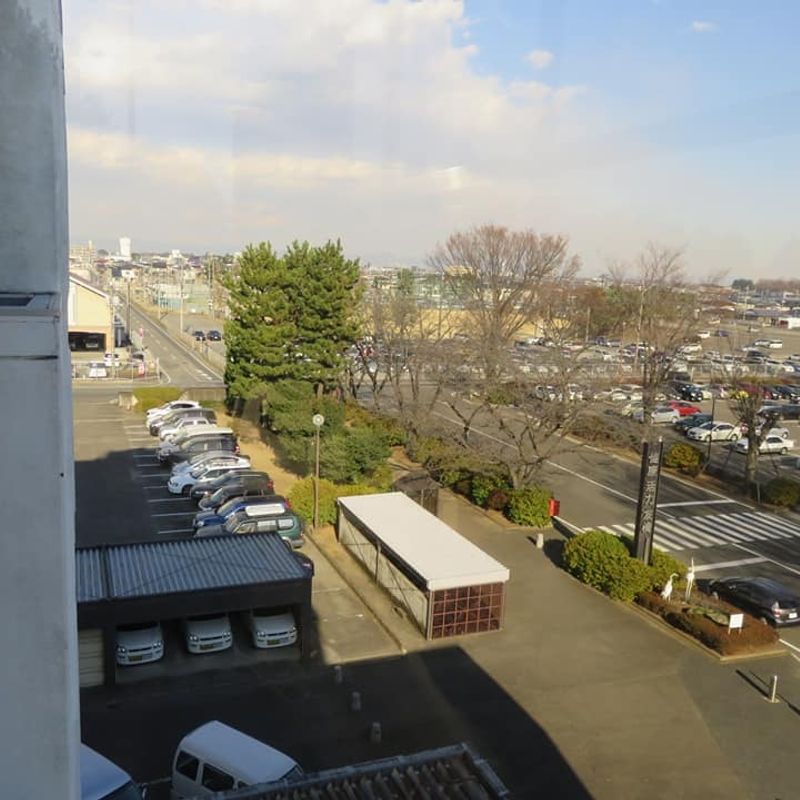 I live in an area of Japan where not having a car is possible but undoubtedly inconvenient. There are train stations sure, but to get to those places of any interest at all, you really need faster transportation than just your own two feet. If you are super classy you could bring your own Segway and have a good ole time cruising around these parts. That'd be rad and all, but I don't think many of us are cool enough to carry our Segways with us, so instead, we have to rely on public access to rental bikes. Luckily enough though, if we start our journey in my favorite town, Ashikaga, just north of my quaint little town that I call home, we can rent some bikes for a very small fee.

So after arriving in Ashikaga and getting our bikes at Ashikaga-shi station, it's time to head south. There is a pretty major road leading all the way from Ashikaga right into the middle of Oizumi that also has a nice wide sidewalk most of the way. I've found it's safest to stay on the west side of the road because the sidewalk is more consistent here. Our first destination in town will be Takara, a Brazilian supermarket that is rather famous. There is even a tour bus that comes here, and during the FIFA World Cup, it received a ton of publicity. Some pretty big celebrities have made appearances here, including Matsuko Deluxe and Degawa .
Rodeio grill, which is attached to the supermarket, is delicious and cheap during weekday lunch times. There are pictures of various celebrities by the entrance. The supermarket itself isn't very vast, so if you are expecting a normal sized store, don't get your hopes up. Still, it's cool to look around, smell the freshly baked bread, and get a glimpse into a bit of Brazil while in Japan. But if you are going to open your wallet and spend money on anything, then get a churro.
These arent your average Disneyland or Costco, run of the mill kind either. Yes, they are deep fried and covered in cinnamon and sugar like any good churro, but they are also filled with drippy, gooey, caramalized condensed milk which makes them the best churros.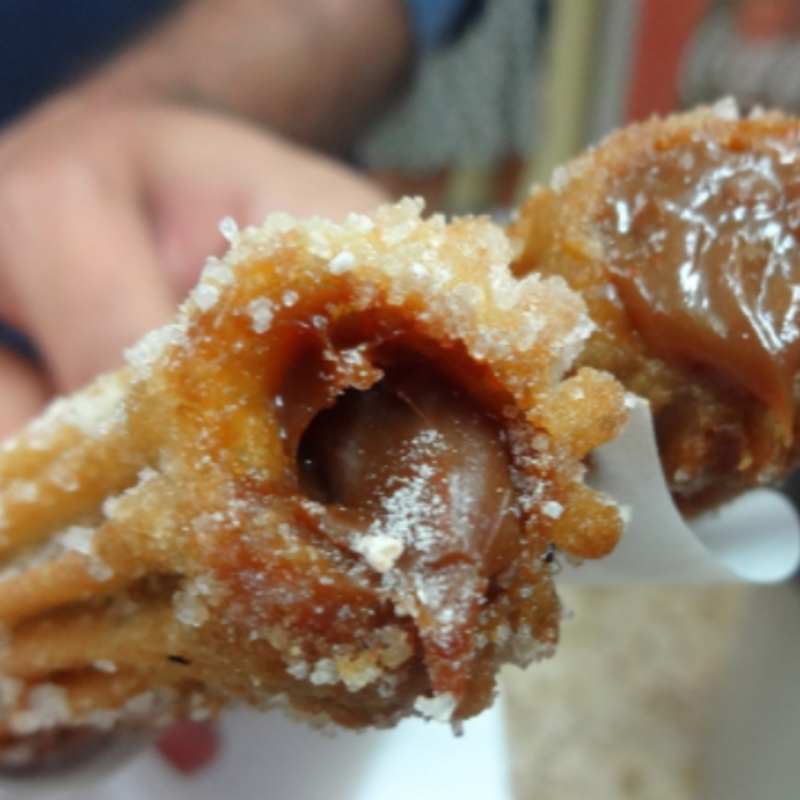 After getting a good look at Takara, you could easily check out any number of the other Brazilian shops around town. Many of them are in the area around Takara. They don't vary too much between them however, so let's move on to our next site to see. Izumi no Mori. It's about a twenty-minute bike ride to the southeast but despite being just a little community center it's rather nice. The best feature of Izumi no Mori is a square tower a couple of stories high. Anyone is allowed up during open hours, all you have to do is make your way to the elevator, which can be a bit difficult to find if you don't know where to look. The view from the top is nice, especially on clear days, or even nights. With absolutely clear skies you might even get to see the tiny little outline of Tokyo Skytree or the more visible, but still tiny from the distance, Mount Fuji. Christmas time might be the best time to visit because of the wonderful lights they put up on display in the trees.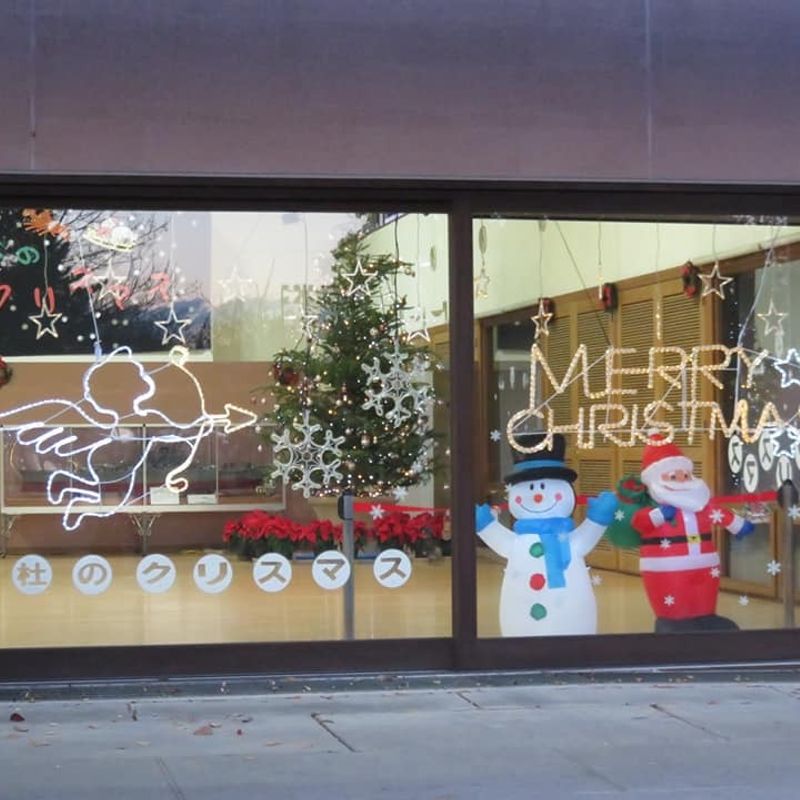 Winter also, and typically, has the driest weather and therefore the most amount of visibility. After taking in the grandeur of Oizumi it might be a good idea to keep going past Oizumi and venture into Chiyoda-machi. It does take a good hour to our next stop but there are some lovely rice fields, a patchwork of forested areas, and a nice smooth ride by a waterway. Also, if you wanted, there are some well-maintained trails through the forested area that make for nice nature walks. You'll be able to recognize the area by its hand-painted signs. Our main destination, however, is the Tone River.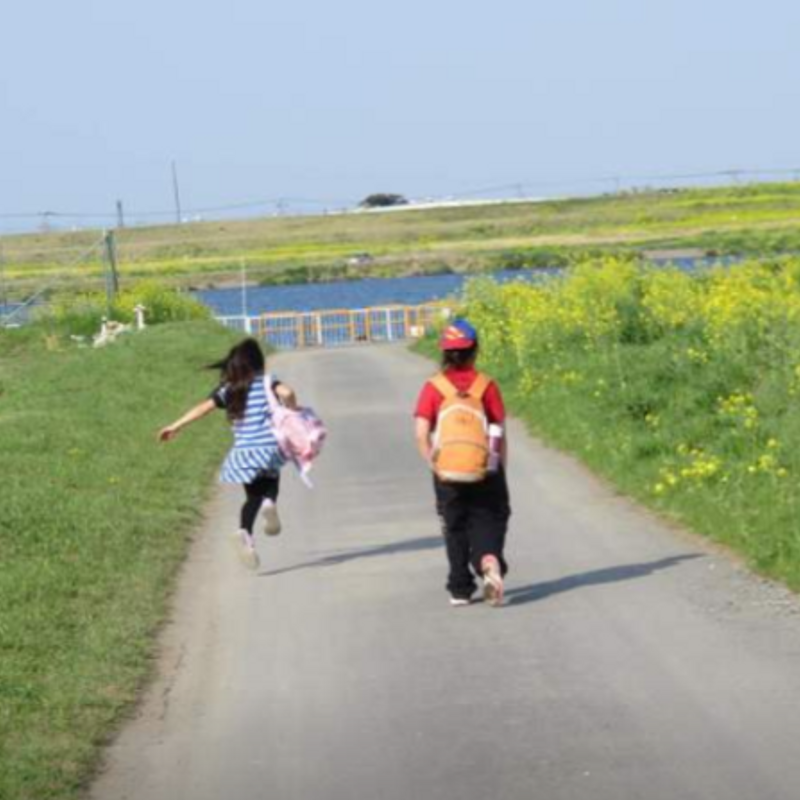 The Akaiwa boat dock to be precise. It is completely free and you can take your bike across as well. From the Gunma prefecture side, all you have to do is go down to the dock and, if the boat is there then, they will load you up and you can be off. Otherwise, just wait for them to finish their current run and then it's your turn. Beware the chilly river breeze when it isn't the middle of summer, but it is a lovely little ride across to Saitama prefecture. Once on the Saitama side, you can do what you like, perhaps hop on over to some of the nearby shrines. Or, when you are ready, raise the yellow flag, signaling for the ferry to come across and get you. Don't forget to put the flag down once you see the ferry coming toward you, and go down to the dock to wait.
Heading back to Oizumi we are going to follow the Tone River to the west. You could also ride on the Saitama side of the river which may or may not be a better view, so you wouldn't want to call the ferry back. Whichever way you go, the Tone River is a lovely ride.
Now heading back into Oizumi, you can follow the walking road, probably the most scenic part of this tiny town. A lovely paved and well-maintained path that also sometimes has small, festival style gatherings on Sundays. This is also where the best music is played during the annual summer festival held on the last Saturday in July.
And our final stop before having to head all the way back to Ashikaga and return the rental bikes is the city hall.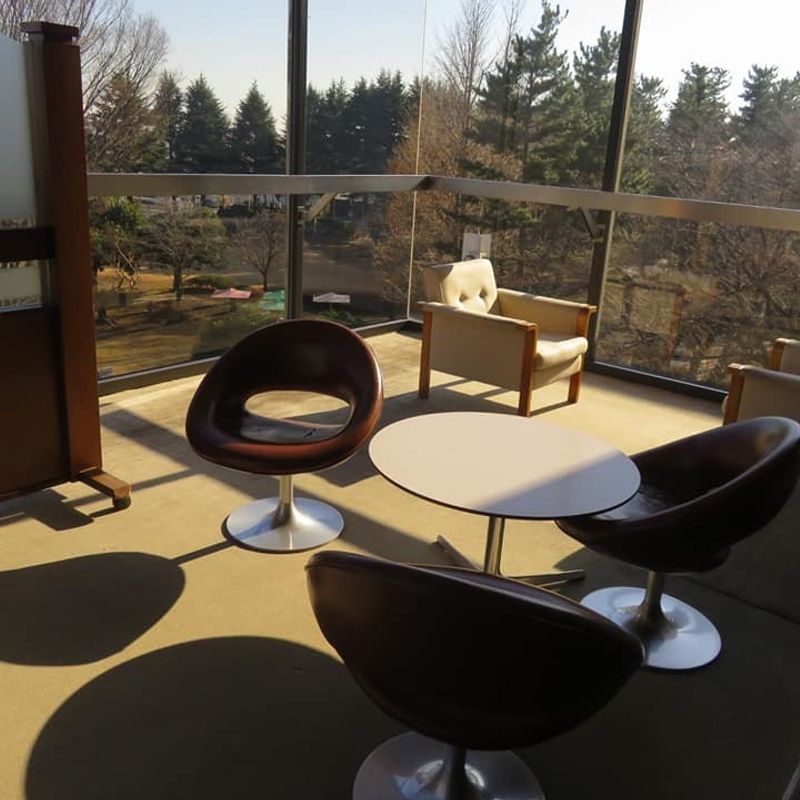 On the fourth floor, there is a nice little lounge with a view. Maybe buy a coffee from the vending machines downstairs, rest, relax and take in the small town vibes.
(Thanks for reading to the end. I had plans for the pictures to actually be from me making this route, but that fell through. One day I will update this though with more photos.)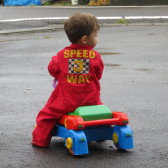 American step mom with beautiful Brazilian babies. Raising them in Japan. I'm a crafter too
---
4 Comments
You had me at churros...those look dangerously good!!

@genkidesu seriously, the churros are worth the trip out here! and if you wanted they are walking distance from a train station, so you wouldn't need to bike.

Thank you for this write-up. Would you mind posting the link or name of this churros place?

@Tony2598 https://www.city-cost.com/reviews/Mgnlw-Takara_Food_Drink_Oizumi_machi?vid=1 the place is called Takara.