Oct 15, 2015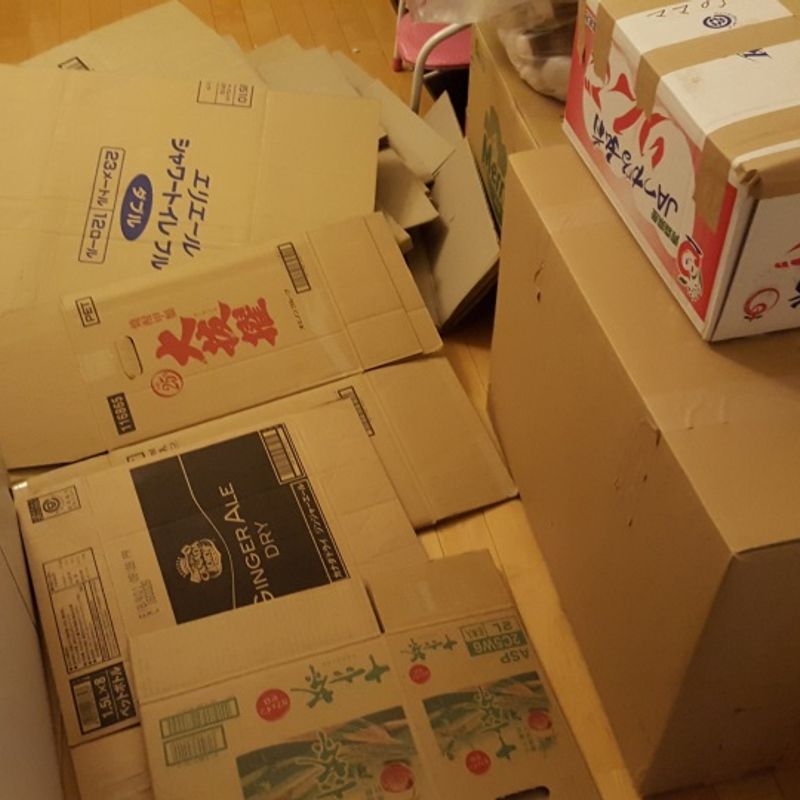 So it's finally time for the move! Wow! The preparation was really tough.
The last time we did this, there were only three of us; two adults, one baby, and not very much in the way of stuff. That move was pretty easy. Now though, we're a family of four; a two-year old, a five-year old, two adults, and a shed load more baggage.
Planning anything, soon becomes a pain for me. Consequently, I'd left it pretty tight before I began preparing. It wasn't until two days prior that I started collecting empty boxes from my local drugstore and the Don Quijote nearby.
Like most people, we discard our cardboard boxes, so if like us, you find yourselves short (and you're about to move house), get down your local supermarket where you can pick some up for free. If it's a large size you're after, drugstore. If you're fine with something a little smaller, I recommend the supermarket.
Drugstore boxes are suited for stuff that can be packed in a regular fashion, toilet rolls for example. If you find yourselves with bits and bobs in an awkward number, and box that just won't accommodate, places like home centers have empty boxes for sale. Expect to pay around 100 - 400 yen, depending on size.
Still, seems a shame to be paying good money just for a box. It'll only get thrown away after use! No, if you've an impending house move, I'd recommend about one week before, you start making regular trips to the supermarket to collect some boxes.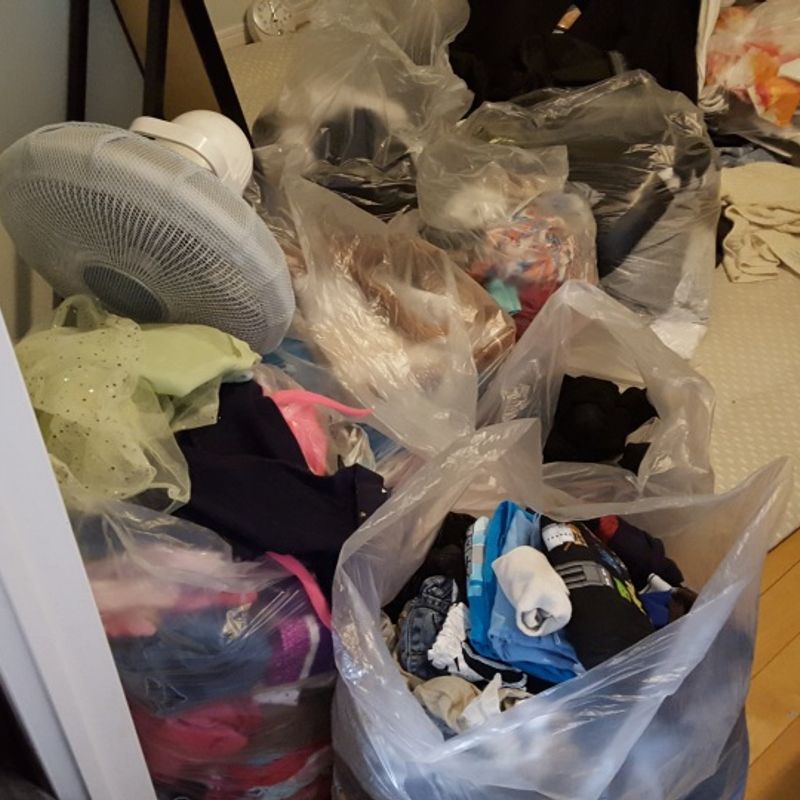 As for things like clothes, stuffing them in some plastic bags (as above) is an easy enough way to get them ready for a move!
On this occasion, we only called on a removal service to take the fridge and the washing machine. As we moved everything else ourselves, we were able to keep costs down.
So at this point, we're about 70% through the process of moving house. We've got the rest to look forward to this weekend!
Our Moving Costs:
Family of four (two adults, two children)
Boxes: 5,000 yen (small/large - 10)
Removal service: 23,000 yen (refrigerator & washing machine)
Truck rental: 0 yen (borrowed from a friend)
Highway fees: 5,400 yen (3 return trips)
Gasoline: 6,000 yen
Total: ~ 40,000 yen
Oh, after getting our stuff into the new house, a new problem reared its head. We're currently reduced to using the toilet at a nearby convenience store. See image above!
To be continued …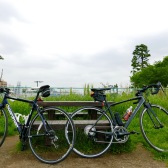 Hi guys ;) I like to do training. wanna share information about training and my daily life in Japan.
---