Jul 17, 2018
One think that was always on my to do list since living in Japan was making wagashi. I really love the beautiful Japanese sweets you always get when drinking a cup of matcha somewhere. I ate so many of these and always wanted to try making it by myself.

Now, finally I had the chance to join a wagashi workshop for foreigners in Shibamata, a lovely town in northern Tokyo. We went to a shop called Takagiya (高木屋) located on the shopping street of Shibamata which is leading to the temple.
The workshop took place in one of the upper rooms which was looking very traditional with tatami floor and small tables. I was the first to arrive, because the other group was late, so I could relax in the room and cool down my body from the summer heat outside.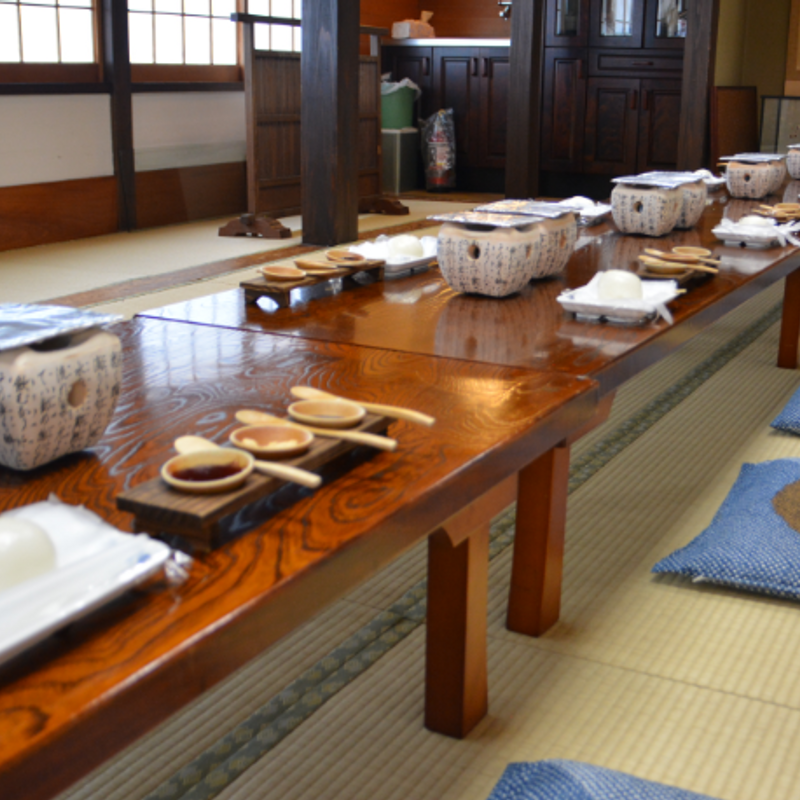 When everyone was there we started. First we made dango. For this a bigger ball of warm mochi was prepared which we had to form in six smaller balls and put on two sticks. Finished this, the dango were grilled on a small table grill. When we thought it was fine for us we could add brown sugar, sweet soy sauce and kinako powder as we like and eat it together with some cold tea. It was pretty yummy to have the freshly made warm dango.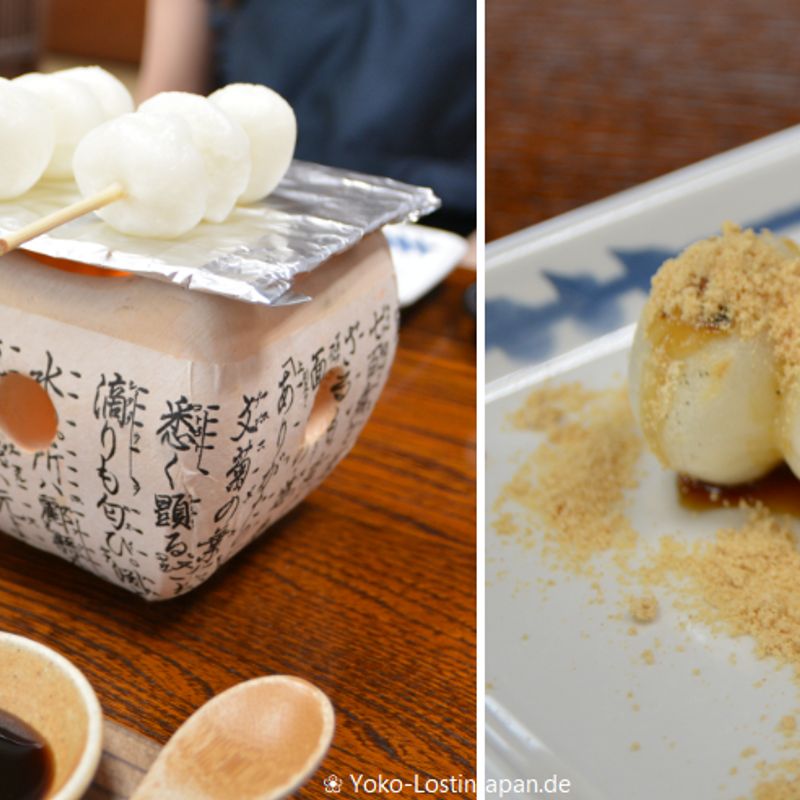 Our second project was nerikiri wagashi. The one I was most interested in, because this is the one made out of shiroan in beautiful shapes.
We were making a cherry blossom and got four different colored balls of shiroan for it. The staff told us all the steps how to do it, with combining the different parts, pressing shapes with your finger and using a sharp tool for making lines. I was very impressed to see it and do it with my own hands.
After doing one together we did one more by ourselves, remembering what we just learned. Both cherryblossoms came out quite well for me.
One of the wagashi flowers we could enjoy together with a cup of matcha. The other one we could take home and I shared it with my husband the next day. First, he didn't believe me that I made it, because it looked so nice, though.
I really enjoyed the wagashi workshop and now I want to do it again, trying out making other shapes if nerikiri wagashi. If you have never done it before, you should definately give it a try!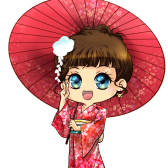 German woman who made several trips to Japan, did one year Working Holiday and started living in Japan again since Oct' 2016 with Japanese husband. Loves music, cats, traveling and food.

Also take a look to my German blog and my Youtube Channel (new video every Friday) → https://www.youtube.com/c/YokoLostInJapan
---
1 Comment
That looks so cool! I am totally jealous! I want to try some time!!