Dec 4, 2017
Japan is known as a country of tea. There are uncountable tea plantations all with various sorts of tea plants and tea producing processes which all result in different tastes and aromas. But what is the best tea of Japan?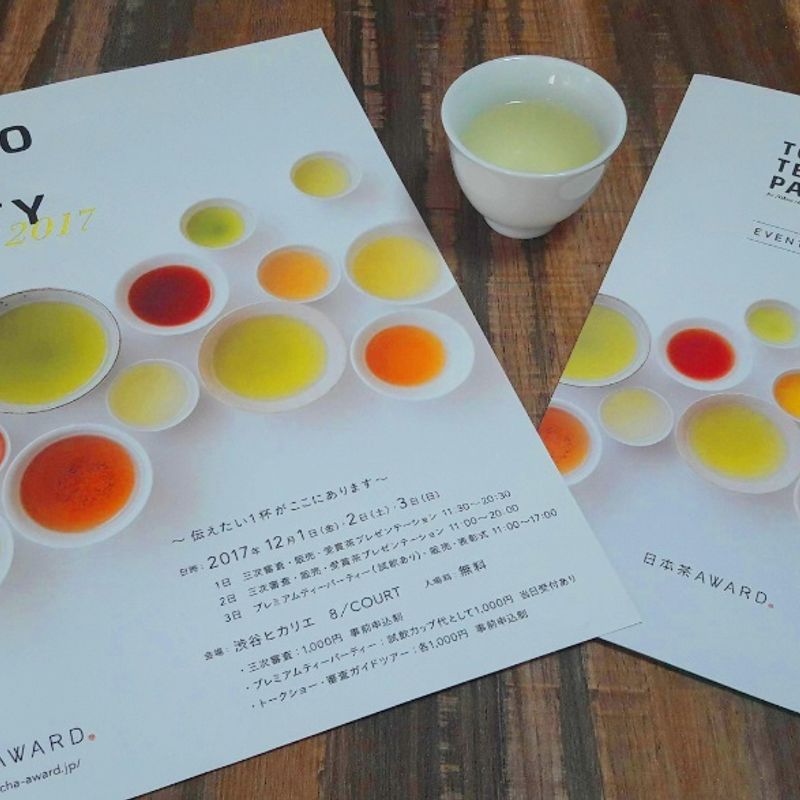 A good question which brought up the Nihoncha Award (日本茶AWARD), or Japanese Tea Award, that started to find the best tea of Japan - for the first time back in 2014. This year is already the fourth time and a jury of experts and tea specialist selected the best 18 teas over several stages out of 405 different teas from all over Japan.
Now, the finalist teas were presented to the public at the Tokyo Tea Party, which took place at the Shibuya Hikarie 8 Court from 1st to 3rd December 2017. You could apply beforehand to become one of the around 500 judges who could taste all the teas and rate them. After the two-day final judgment the one tea with the highest points was awarded. Thanks to City Cost we could be part of this.
Tea Tasting Event
We joined the tasting period on 1st December at 14:15 – actually they had seven time slots for each of both days. Separated in different groups, we sat together with six other tasters at a wooden table. For the event we got a small porcelain tea cup we later could take home. A nice souvenir from the event.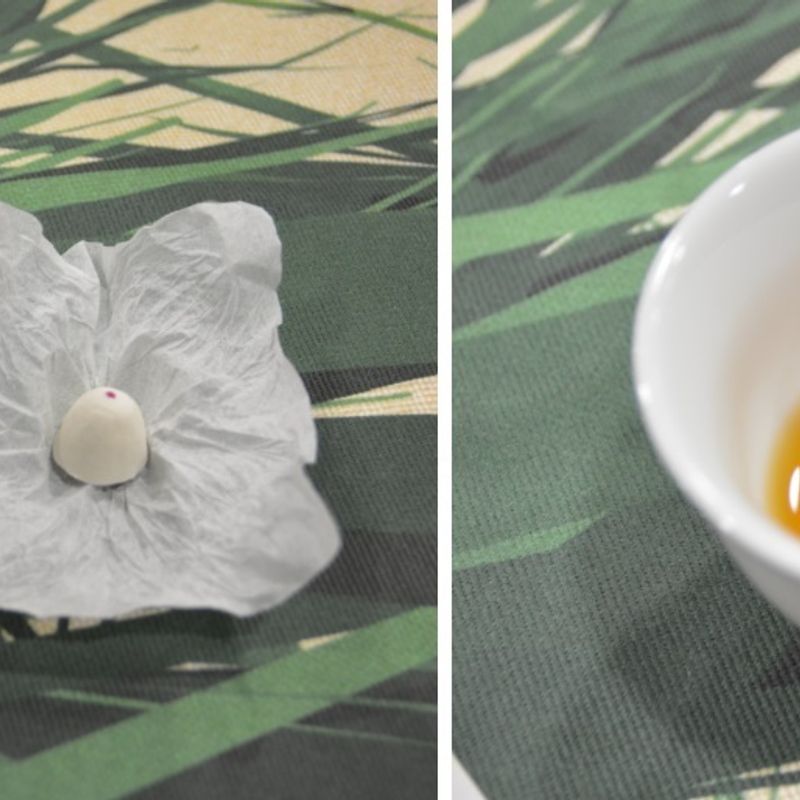 The tasting went very quickly then. We got around one minute to smell, taste and rate the single teas on a prescribed form. After every tasting a new tea was poured inside our cups by nice women licensed for it by the NPO Nihoncha Instructor Association. For not getting confused which cups belong to who we got some colored seals at the beginning we could mark the cups with. In between each tea tasting you could rinse your mouth and cup with provided water. Small sugar candies were provided, too, coming from Kyoto and giving you a sweet taste in the middle of the mostly bitter tea.
For me, it was a bit difficult to judge all the teas which had a big variety of all tea sorts, including several versions of green tea, but also black tea. They all had their own smell and the taste of most of them was going with a herb and rich note. However, a few of them were special to me and at the end I had five favorites to choose my personal number one from.
After the tasting we could take a look around the event area, where teas categorized in three groups were presented. You could see the different leaves, get information about their origin, and buy them. The 18 finalist teas had their own area there, too.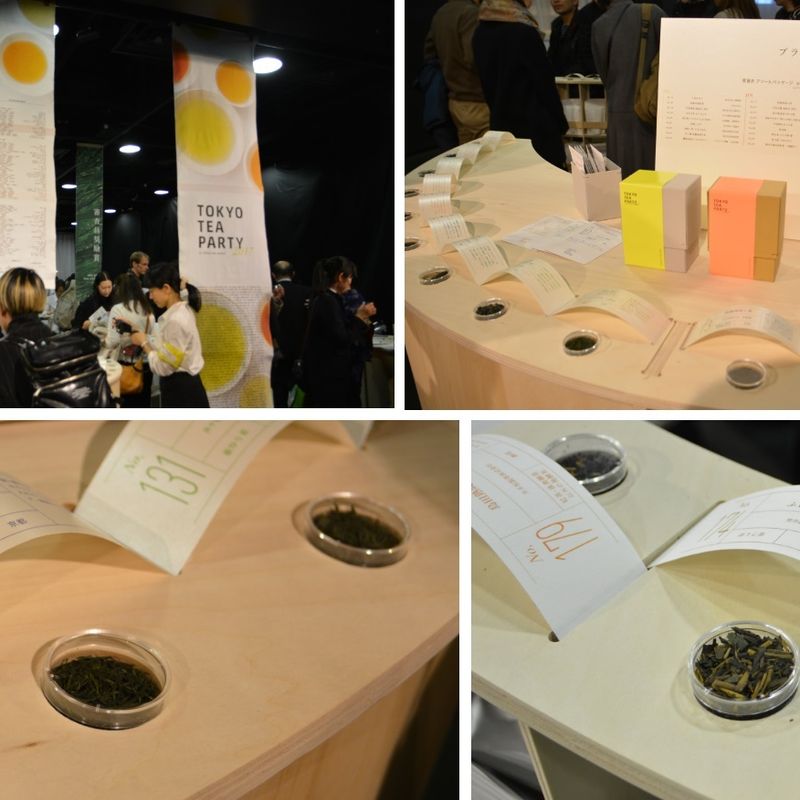 The Results of the Award
The winning tea was announced at the Premium Tea Party which was held on Sunday, 3rd December. And the winner is… drum roll – a little bit difficult to tell. Actually there is not only one winning tea, but six awards given out with all kind of difficult Japanese names.
The "Nihoncha First Prize / Agriculture, Forestry and Fisheries Minister Award" (日本茶大賞/農林水産大臣賞) is the winner of this years tasting and comes from Nagasaki. It is a steamed green tea called Bessen Yamagiri (別煎やまぎり) produced by Okada Shokai Co., Ltd. (有限会社岡田商会).
The second place, here called "Nihoncha Second Prize (Runner Up) / Ministry of Agriculture, Forestry and Fisheries Production Director Award" (日本茶準大賞/農林水産省生産局長賞), went to a Houjicha from Shizuoka. The semi-fermentated roasted green tea (半発酵のほうじ茶) was produced by Marutaka farm (丸高農園) and I remember that I really liked this brown-colored tea.
These are probably the most important prizes. The four other awards went to teas from Kyoto, one more time to Shizuoka and twice to Miyazaki prefecture. Next to the winners also the numbers and names of all 18 finalist teas were published. You can find a list (in Japanese) with all information on the Nihoncha Award Facebook site.
Being part of the Tokyo Tea Party 2017 was a wonderful experiences and I am grateful that we were able to join. Thank you!
This post is a special tea blog report, part of our Shizuoka Green Tea Guide, and a chance through City-Cost for bloggers in Japan to engage in new "Japan" experiences about which to create posts.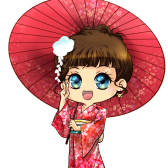 German woman who made several trips to Japan, did one year Working Holiday and started living in Japan again since Oct' 2016 with Japanese husband. Loves music, cats, traveling and food.

Also take a look to my German blog and my Youtube Channel (new video every Friday) → https://www.youtube.com/c/YokoLostInJapan
---