Jan 25, 2018
When we talk about matcha and other green tea sorts such as sencha, you often come up with Japan as the country of origin. Because the Japanese lifestyle is recognized as very healthy, it becomes more and more popular in the Western countries – in my home country Germany, too. And so, the food companies in Germany are up to release many products including green tea. When I went back to visit my family and friends last year, I collected some of these products and tried them out.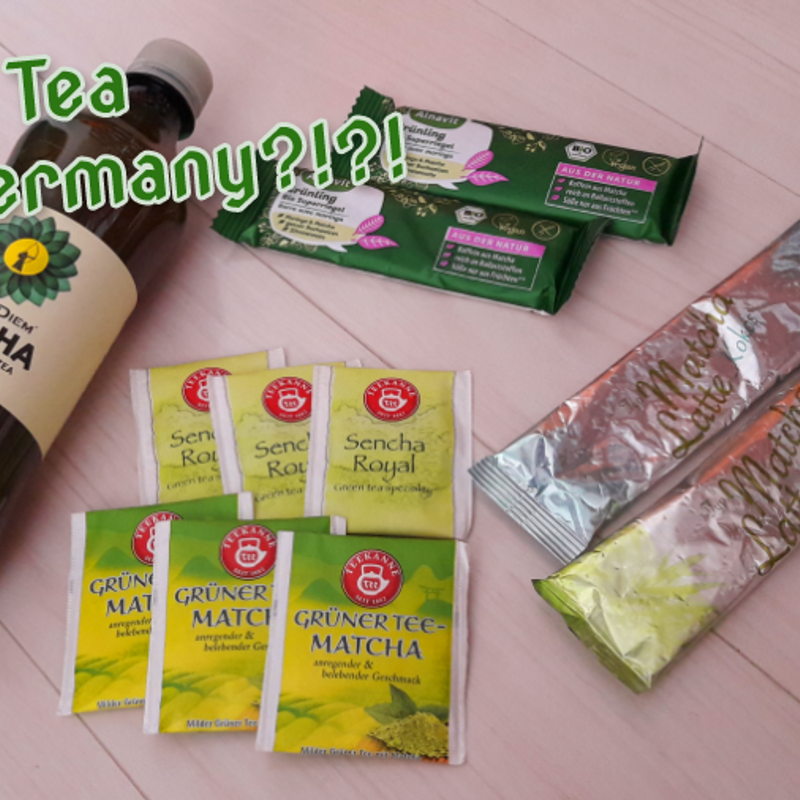 1) Tea bags
Especially in the tea bags section of the supermarkets the variety of packs with green tea is huge. When you look through the shelves you can find easy versions with only sencha or some matcha inside. But also green teas with jasmine, ginger lemon and other extras are very popular.
Certainly these tea bags don't taste as good as brewing your own Japanese green tea leaves in a tea pot, but for a quick break in between or at your work place it is a cheap alternative in Germany.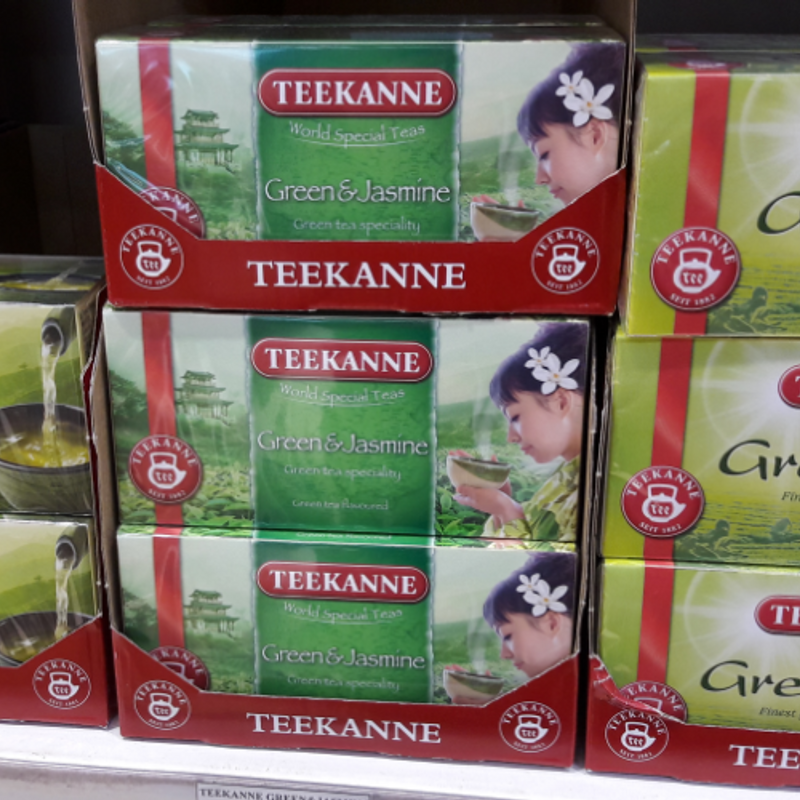 2) Matcha Latte
Latte drinks are popular in Germany, too, and so one of the most popular branches released several Matcha Latte drinks. I got the classic one, which is pretty yummy actually and I like it more than the Macha Blendy Stick I bought here in Japan. They even have a version with coconut taste, which sounds pretty interested in combination with matcha.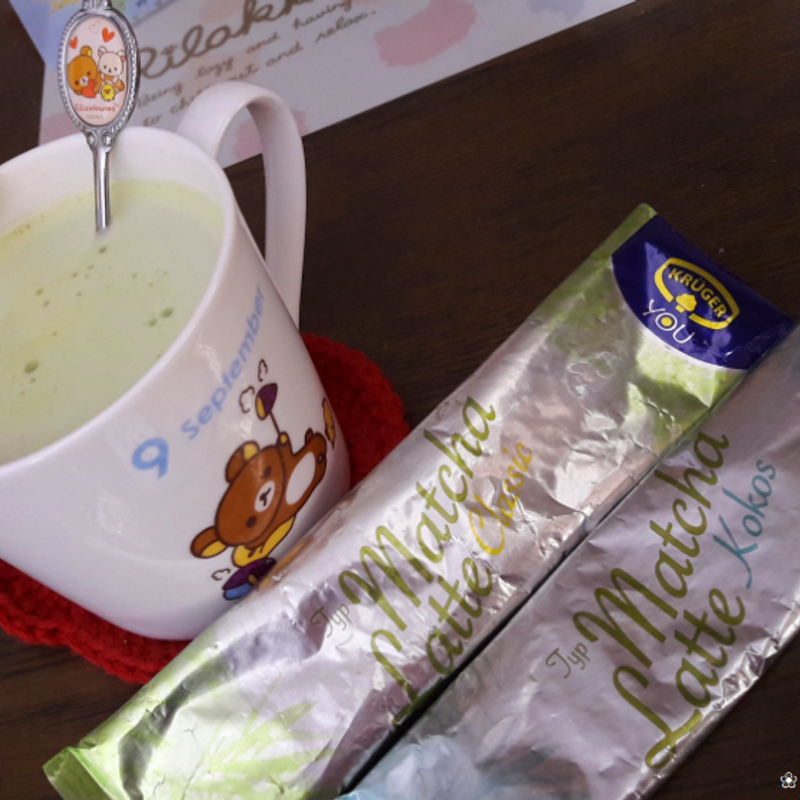 3) Green bio snack
It is said that green pack is a super healthy power snack including caffeine out of matcha. It consists out of horseradish tree, buckwheat, lemon extracts and more – and is not delicious at all. I don't like the snack and couldn't eat it. The matcha taste inside is rare, lemon is the main taste here.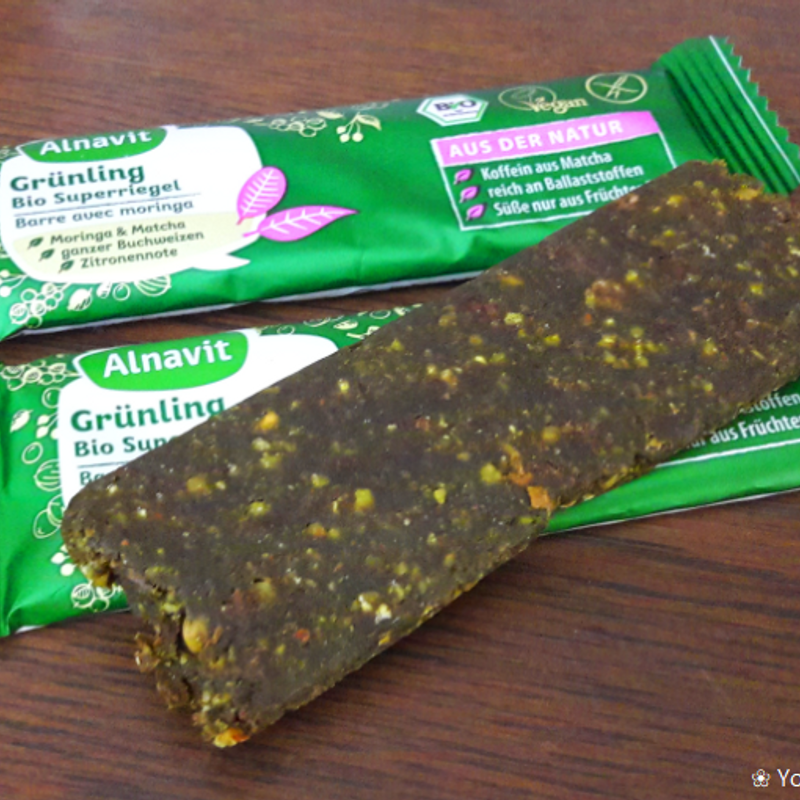 4) Sparkling Green Tea

Carpe Diem Matcha is a very interesting drink. The main basis is a combination of green tea and matcha, paired with nashi pear juice, ginger and lemon. It is carbonated which gives the mix a sparkling freshness. Personally, I can't identify the taste very well – I also can't say if I like it or not (it doesn't taste bad, but also not super good), but it was a nice opportunity to try it out.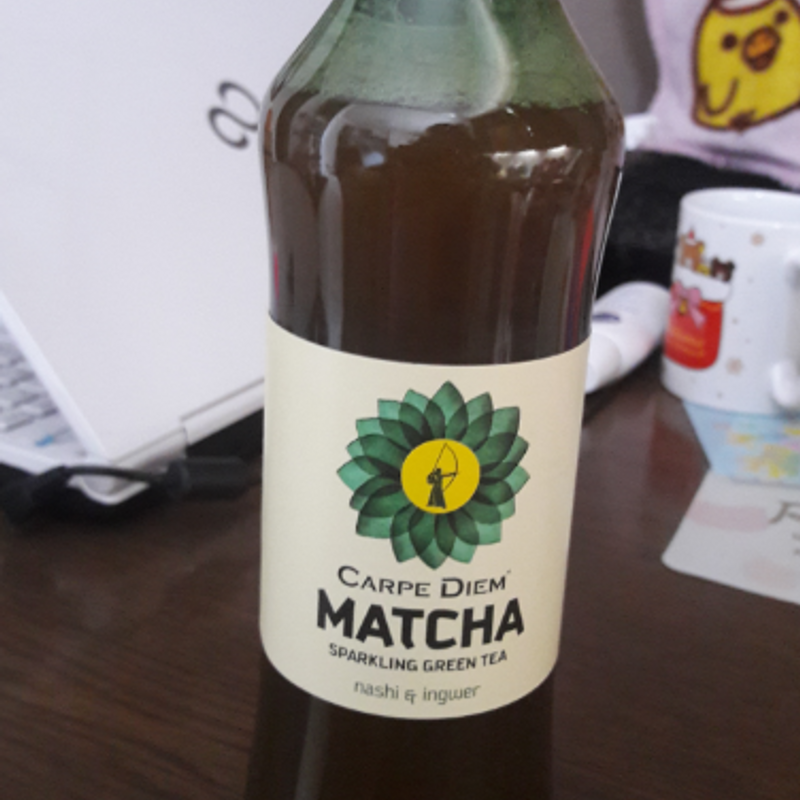 Bonus) Sweet desserts with Matcha
While my visit in Germany I even was able to eat some delicious matcha desserts. First I went for lunch at our local Japanese ramen restaurant and we had a matcha ice cream. Together with the berries it was a great combination. Furthermore my second-family made a wonderful matcha cheese cake for me, which was also a foodie highlight of my trip.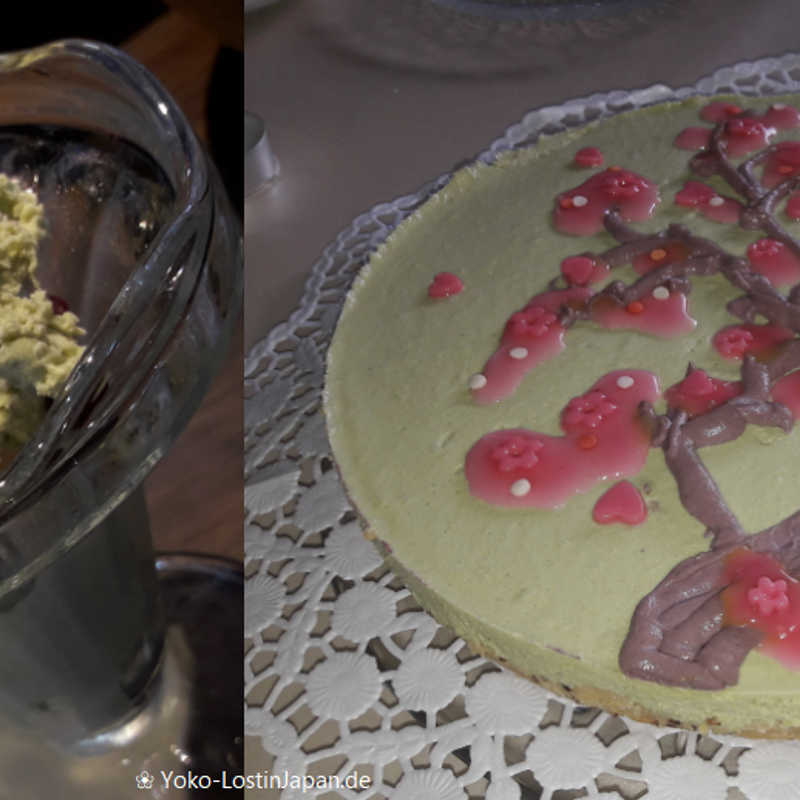 Do you also have matcha or green tea related products in your home country?
This post is a special tea blog report, part of our Shizuoka Green Tea Guide, and a chance through City-Cost for bloggers in Japan to engage in new "Japan" experiences about which to create posts.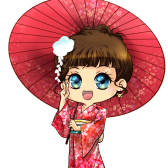 German woman who made several trips to Japan, did one year Working Holiday and started living in Japan again since Oct' 2016 with Japanese husband. Loves music, cats, traveling and food.

Also take a look to my German blog and my Youtube Channel (new video every Friday) → https://www.youtube.com/c/YokoLostInJapan
---
2 Comments
That cheesecake is so beautiful! So cool to see what Germany has when it comes to green tea!

@genkidesu Yes, I was also so amazed when I saw the cake. The woman who made it is really a genius!