Jul 28, 2018
Have you ever heard about the ART AQUARIUM? I visited it for the first time in 2014 when I was traveling to Fukuoka. The exhibition was held there right at this time and some of my Japanese friends asked me to go there together. I enjoyed it a lot and went there one more time a view weeks later in Osaka with my husband back then.
For three years I didn't think about it anymore, but last year we have been around Nihonbashi on my birthday and so we visited there. Unfortunately it was a rainy Sunday afternoon and so it was super croweded. We had to line up outside for more than 30 minutes and inside you couldn't really enjoy it.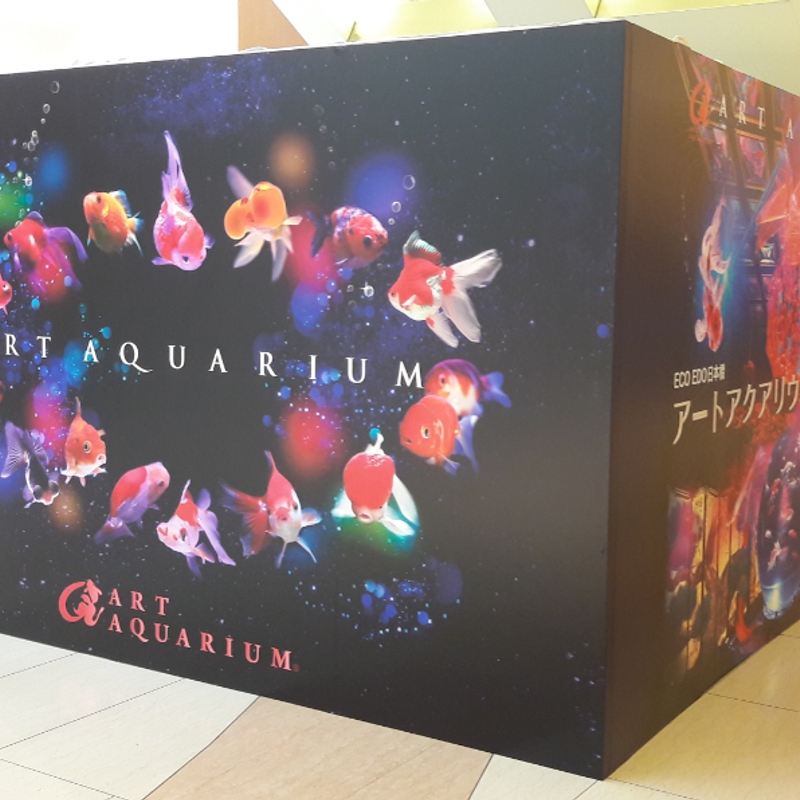 However, I didn't give up on it. The new exhibition of this year opened on 6th July and I went there with a friend last Wednesday - much better than the weekend! We could enter right away and even though there were still many people you could easily walk around and take a look to everything.
There are some unique exhibits you can see at art aquarium. I really like the so called Super Oiran, which is part of the exhibition for the past ten years. It is simply amazing to see the huge bowl with goldfishes. But also all the other bowls are impressive. And I like the funny looking goldfishes with big eyes and other strange faces.
Even if some of the exhibits are always (nearly) the same every year, I enjoy walking through the art aquarium and will probably go there again next year. Also the ticket price of 1,000 yen is not too expensive.
Before we left my friend and I decided to have a break at the café and bought the super cute goldfish jelly which is nearly too cute for eating. My friend also had the blue goldfish soda. This was really a great ending for our visit there.
If you are interested and around Nihonbashi take a look there. The Art Aquarium will be at Nihonbashi Mitsui Hall until 24th September.
Gallery - Art Aquarium 2018
---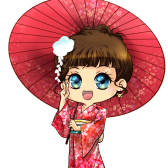 German woman who made several trips to Japan, did one year Working Holiday and started living in Japan again since Oct' 2016 with Japanese husband. Loves music, cats, traveling and food.

Also take a look to my German blog and my Youtube Channel (new video every Friday) → https://www.youtube.com/c/YokoLostInJapan
---