Jan 10, 2017
Every year in the beginning middle of January a special festival is held in Tokyo. The FURUSATO MATSURI (ふるさと祭り) is a festival about traditional perfomances and food from all over Japan. I visited it last year and want to give you some information.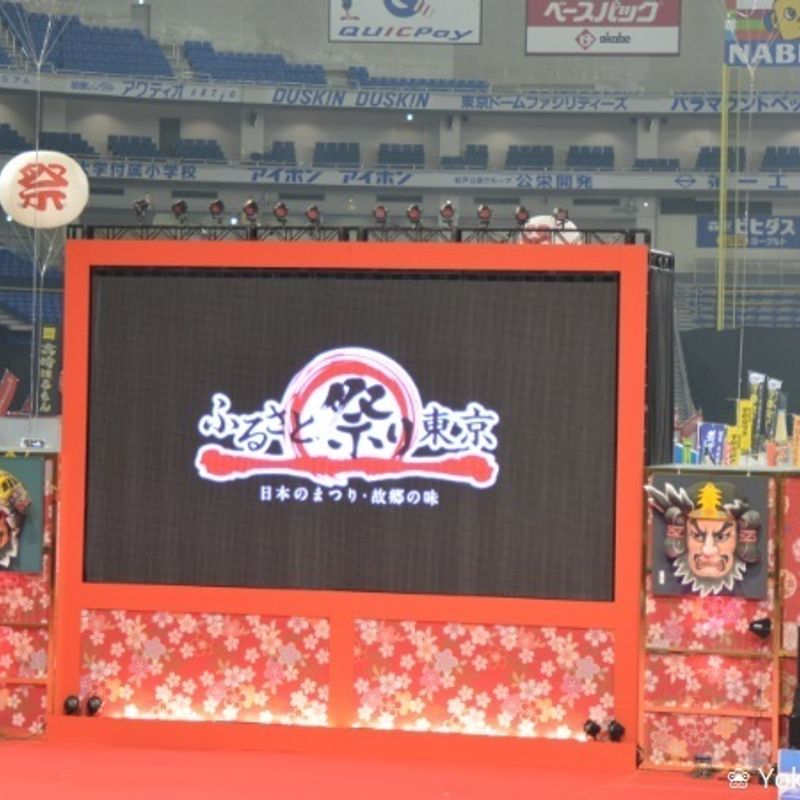 Because the festival is located at Tokyo Dome where is a lot of space for presentation. Inside you will find several stalls selling you a variety of food and drinks from the different Japanese prefectures. You have the chance to try Yakimanju from Takasaki and Oyakodon from Akita at one place – isn't this great? Japanese people love to travel around and eat regional food, that's why food is very important within this event.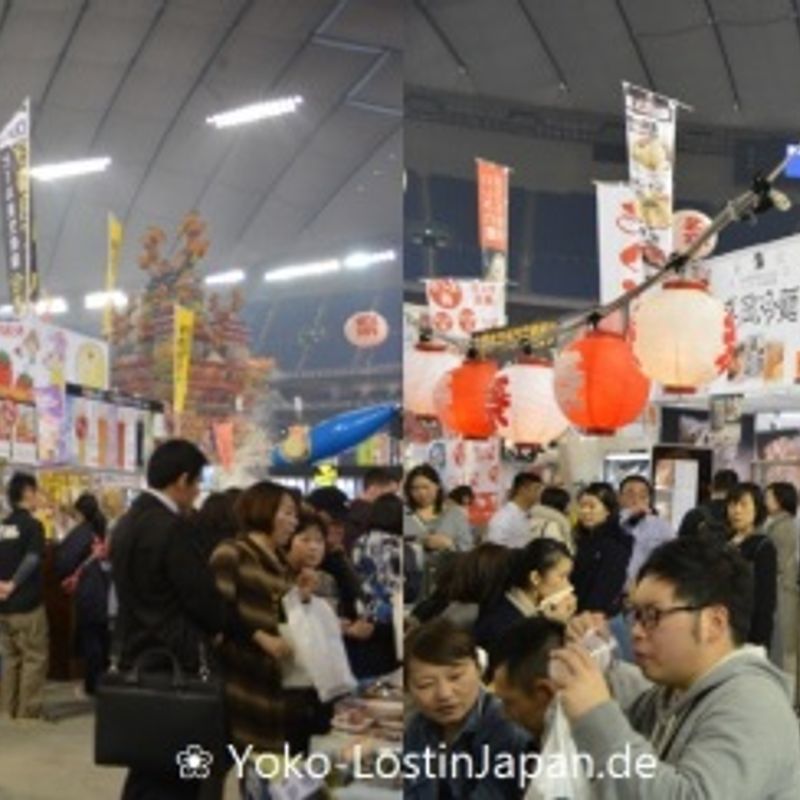 Another big point are the festivals (matsuri) held in the different areas of Japan. Some of these are present every year and the schedule is changing nearly every day while the event (the reason I visited the festival for two days). You can see a part of famous festivals like the Nebuta Matsuri (ねぶた祭り) in which a colorful lighted float is carried through the stage area including music and dancers. However, also other festivals are presented often connected to dance performances. If you don't have the chance to watch a certain festival at the origin area, maybe you at least can get a feeling of it in Tokyo.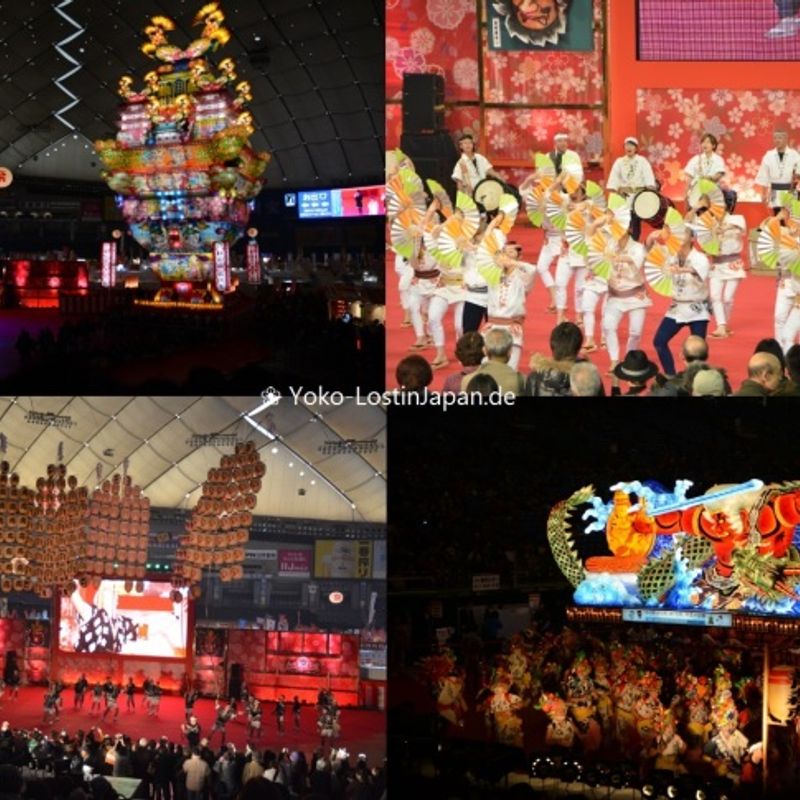 My personal highlights are the prefecture mascots meeting up at the festival. Often you need to travel to all these areas to have a chance to meet the mascots - but now you have them all at one place. Be sure they appear only on a few days while the festival. With some of them you even have the chance to take a memorial photo.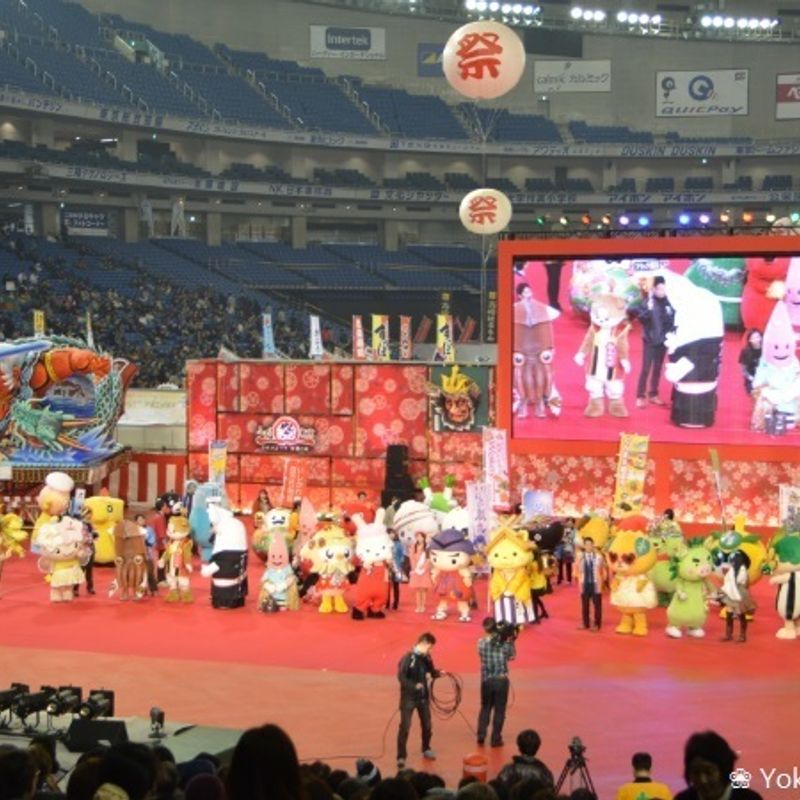 So, if you come to be in Tokyo around the festival time, I totally recommend going there. The ticket prices around ¥ 1,600 on weekend and ¥ 1,300 on weekdays. There is also an evening ticket for ¥ 1,100 which allows you to enter after 4 p.m., but be sure you gonna miss a part of the program with this. Better visit the Furusato Matsuri on a weekday, because it is a little bit less crowded. The festival is held from 7th to 15th January this year.
I made a video about my visit to Furusato Matsuri. You can watch it with English subtitles on YouTube. The video of the second day I visited the festival will follow soon on my YouTube account.

For more information you can visit the Official Website (Japanese) or the English Website of the festival.
Have you ever been to such events?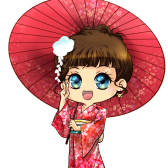 German woman who made several trips to Japan, did one year Working Holiday and started living in Japan again since Oct' 2016 with Japanese husband. Loves music, cats, traveling and food.

Also take a look to my German blog and my Youtube Channel (new video every Friday) → https://www.youtube.com/c/YokoLostInJapan
---