May 13, 2019
The Golden Week 2019 was something special with the long 10-day holiday. And because my husband and I decided not to travel anywhere and rather spent some nice days at home or around Tokyo, it was the perfect time to eat some delicious food! Looking back now, we really had some nice stuff. So let's take a look together here.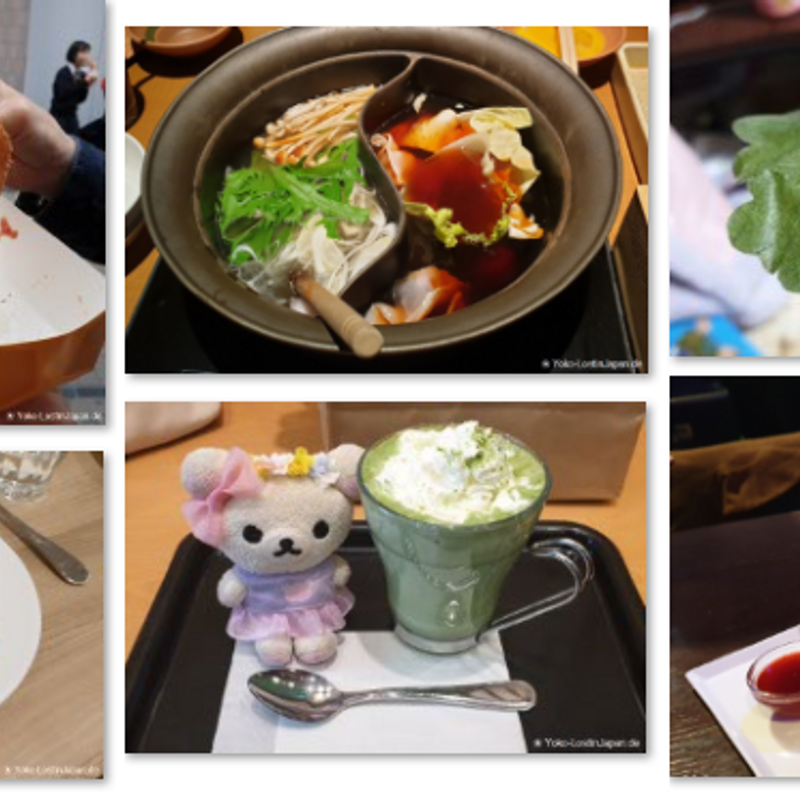 Picture No. 1
Let's start with a cute panda-shaped chocolate bread I had on the day of the sumo tournament. Because we got up early we bought something at the supermarket and I couldn't resist getting it. It was really delicious and I especially liked the chocolate inside.
Picture No. 2
After the sumo we stopped by Machida and finally tried a cheese dog that we had already wanted to eat for some time. Usually, many people are lining up there and now I can understand why. It was amazing with all the cheese and I want to eat it again! They even have a version with french fries.
Picture No. 3 & 4
Still in Machida we had pancakes for a late lunch at Shiawase no Pancake (幸せのパンケーキ). I just found out that this cafe is located in Machida (close to the Odakyu Line) a few days ago. The waiting time on Sunday afternoon was one hour, but the pancakes were fluffy as always. On one plate you can see the fruity version, on the other plate is cream cheese and berries. I really like this pancake chain and can only recommend it.
Picture No. 5
Girls' Day in Akihabara. Unfortunately it was raining and we had to change our original plans. To do this we started at Beck's Coffee Shop which is located right next to the Electronic Town exit of the station. I chose the hot Matcha Latte and enjoyed it. However, the small cup was emptied too fast.

Picture No. 6 & 7
Have you ever tried the famous Honey Toast? When we were changing our plans in Akihabara we found out that 3 or 4 of us haven't and so it was perfect timing. We ended up at Bar Rhythm which belongs to Pasela Resort and had a nice choice of Honey Toast toppings.
I decided to share one toast with five balls of chocolate ice cream with one of my friends. One of the other girls took up the challenge to eat one alone.
Picture 8
Another Akihabara food. After all the sweet toast, it was time for something small with meat - and what could be better than a kebab?
Picture 9, 10 & 11
One of my highlights was the Shabu Shabu all-you-can-eat with my husband. We visited Onyasai (しゃぶしゃぶ温野菜) in Machida and had two hours to fill our stomach. A lot of meat, but also vegetables and at the end some sort of Japanese noodles we could add to the soup. Furthermore, one dessert per person was included to the tabehodai plan, so we had chocolate cake and yukimi daifuku.
Picture 12
Last but not least, Golden Week also includes Children's Day on May 5th. One of the traditional sweets for this festival is Kashiwa Mochi (柏餅). The mochi are filled with red bean paste and wrapped up with an oak leaf. Soooo delicious.


I hope you all enjoyed your Golden Week, too o(^w^)o
Gallery - Foody Golden Week
---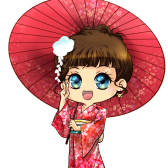 German woman who made several trips to Japan, did one year Working Holiday and started living in Japan again since Oct' 2016 with Japanese husband. Loves music, cats, traveling and food.

Also take a look to my German blog and my Youtube Channel (new video every Friday) → https://www.youtube.com/c/YokoLostInJapan
---