Jun 29, 2019
Gallery - Fireflies & Nebuta at Yomiuri Land
---
We are living not so far away from Yomiuri Land and so I often can find advertisement for events taking place there. One got my attention, because I saw the famous Nebuta figures on it. It is on my bucket list to visit the Nebuta Festival in Aomori someday, but if you can already get a chance to see a small part of it – why not. Furthermore at the event watching fireflies was promoted, so what could be better?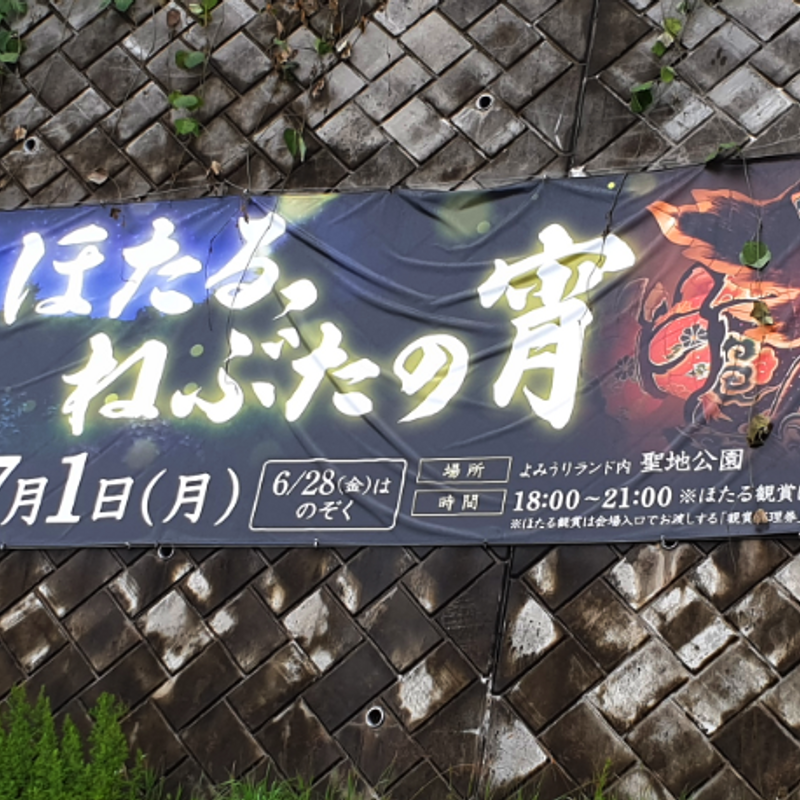 The event 「ほたる・ねぶたの宵」 is taking place only in June on Fridays, Saturdays and Sundays in the evening and will end this weekend with an additional opening on July 1st. Because it is located next to Yomiuri Land and we walked there from the Keio station – which is a good hike, because you have to walk all the way up the mountain. The entrance fee for adults was 500 yen and since it was a bit rainy there were not so many people even though it was Saturday night. However, when we entered around 6:30 pm we got a F-ticket, meaning a lot of waiting time coming up for us.
Around the park you could find some Nebuta figures which started to look even more beautiful after it became dark and I really enjoyed looking at them. It made my wish to visit the festival in Aomori even bigger.
The official firefly view started from 7:30 pm, but we had to wait for over one hour until we were allowed to enter with our ticket. They made groups and let them in every 10~15 minutes. And when I said we had a F-ticket, you can guess what it meant.
We spent the time sitting on the benches and eating some food from the three or four available food stands, because we saw everything around the small area. There was a free quiz rally, but because it was all Japanese we didn't really were in the mood to do it.
Unfortunately the fireflies didn't like the rain that much, because we could just see a few of them. And we were always asked to go on walking and don't stop on the way for too long. However, especially my husband was happy because he never saw fireflies before.
All in all, it was a nice short trip – and I am happy it was not so far away. I expected a little bit more, but probably the weather is the reason why it didn't work out. Welcome to Japan's rainy season.
Website: http://www.yomiuriland.com/sp/hotaru/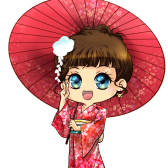 German woman who made several trips to Japan, did one year Working Holiday and started living in Japan again since Oct' 2016 with Japanese husband. Loves music, cats, traveling and food.

Also take a look to my German blog and my Youtube Channel (new video every Friday) → https://www.youtube.com/c/YokoLostInJapan
---