Jul 28, 2019
The Japanese summer is known to be hot and humid. One reason why I rather prefer to stay at home, do some inside activities or only go out at night. However, there are also so many things to explore during the summer season. In this article we take a look to Nihonbashi, a district in Japan's capital Tokyo which is known for its history as "the center of Japan" and nowadays has many commercial buildings to offer.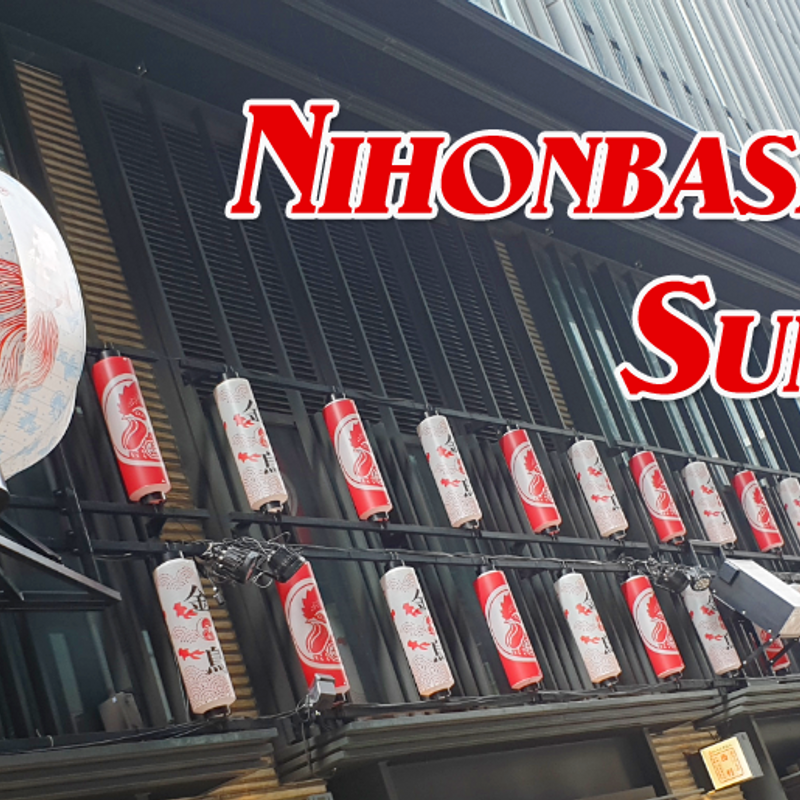 Nihonbashi Station is located on the east side of Tokyo station. From there you can reach this area within a 10 minute walk. Easier access is possible with the subway lines from Nihonbashi Station and Mitsukoshimae Station. But now, let's enjoy the summer spots in this area!


ECO EDO DISPLAYS AROUND COREDO
ECO EDO NIHONBASHI is an annual event which is taking place during summer around the COREDO Muromachi complex. These three buildings (COREDO 室町 1 to 3) have been completed in 2014 and house many shops and restaurants. During the event, which is held from July 5th to September 23rd this year, the Naka-dori Street becomes a walkway with goldfish lanterns which looks very beautiful and brings you back in the old times of Tokyo. Especially at night, when the sound projection starts, it is really worth a visit. You can see it from 7 p.m. until 11 p.m. every night while the event is taking place.
Right next to Naka-dori you can find the Fukutoku Shrine which also joins in the event with a Wind Chime Forest Path. On the way to the Fukutoku Garden you can find about 200 lovely colored wind chimes. When there is some wind you can hear the typical sound of summer. The Garden area, where you can sit down and relax, is decorated with festival lanterns, too. At the evening from 5 p.m. to 11 p.m. a special light up is taking place.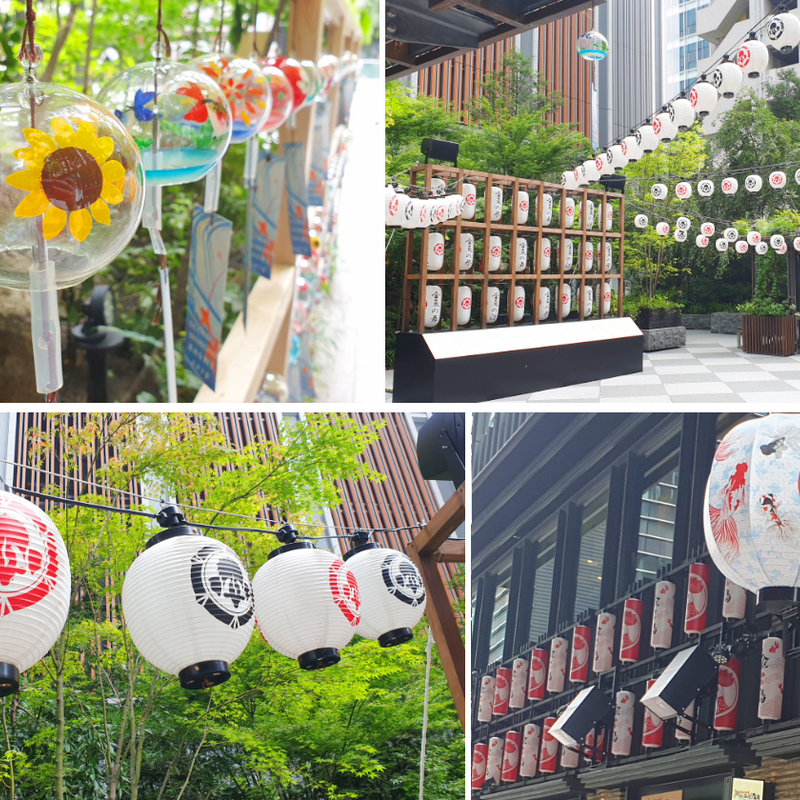 ART AQUARIUM
The ART AQUARIUM is taking place in Nihonbashi every summer since 2011 and really is a piece of art. Inside the exhibition hall you can find several water tanks filled with gold fish creating a very special atmosphere. The lights are kept dark and there is music in the background. You can enjoy watching the different shaped tanks such as a lotus flower, to so-called Oiran and lanterns. In 2019 they even have a bathtub as fish tank.
The general admission costs 1,000 yen. There are also special events taking place when ticket prices get more expensive. The entrance of the Art Aquarium is located at the 4th floor of COREDO Muromachi 1 and is opened from 11 a.m. to 7 p.m. for normal visitors. From 7 p.m. the Night Aquarium and events are taking place. Find out more on the official website.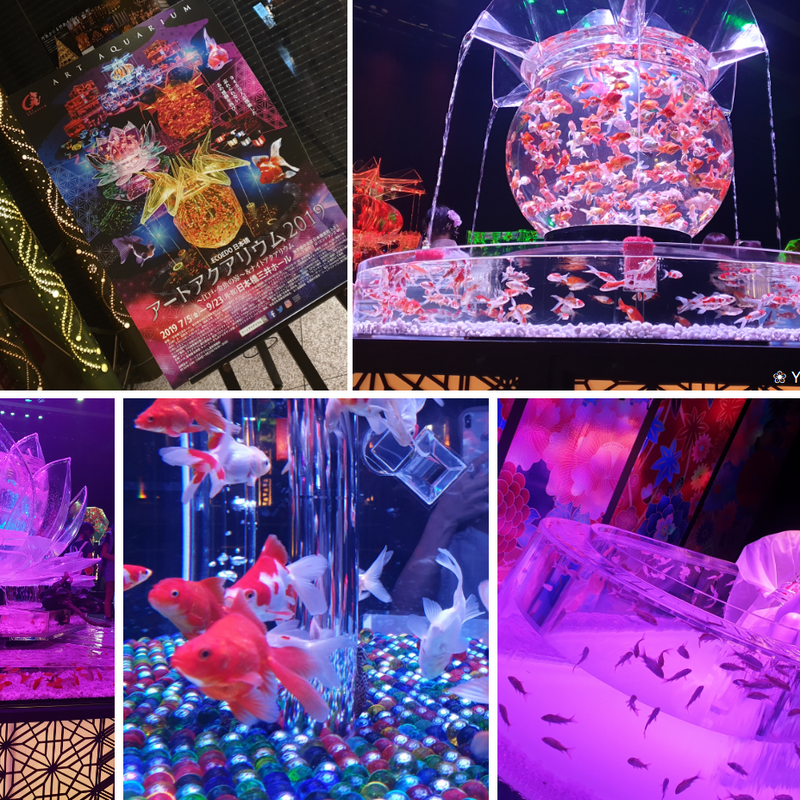 WAGASHI BREAK TIME
After walking around for a while it is a nice opportunity to have a small snack in between. Surely, there are many cafés and also collaboration dishes of the ECO EDO event, but I can recommend enjoying some nice wagashi there. Tsuruya Yoshinobu is located at the first floor of COREDO Muromachi 3 right at the entrance, so you can't miss it.
The wagashi café only has seven counter seats from where you can watch how the traditional sweets you ordered are made. This is really impressive and a great experience. The set of matcha and one fresh-made wagashi costs 1404 yen. You can choose between hot and cold matcha and the wagashi you want. Usually there are four different versions to select which are changing seasonally. In summer you can find a lovely one with firework design and different flowers.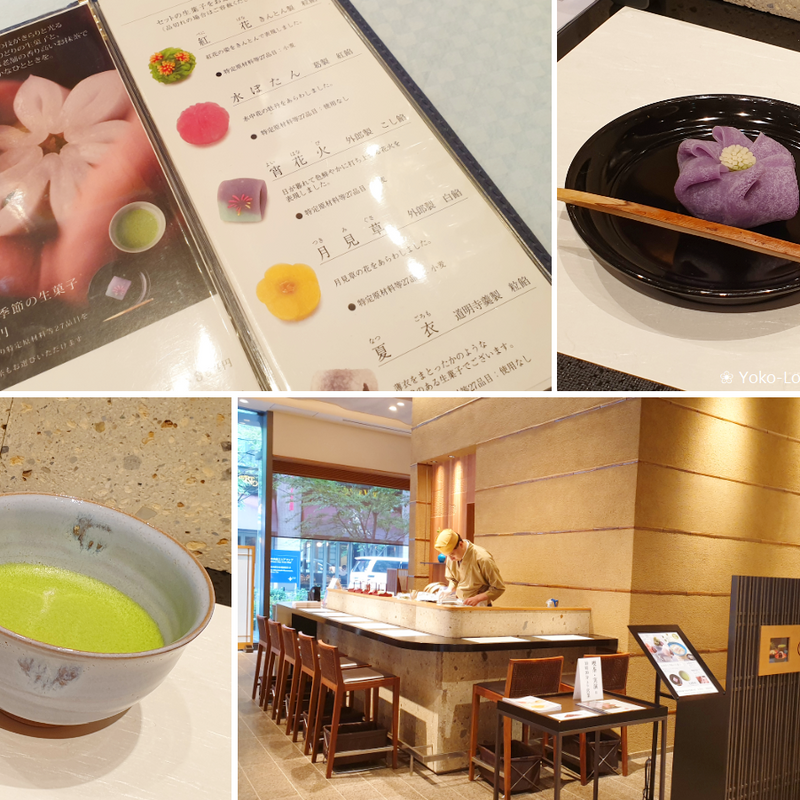 NIHONBASHI RIVER CRUISE
From the Nihonbashi Pier, located right next to the famous Nihonbashi Bridge, there are some opportunities to start a ship cruise. There are different courses to choose from, including Nihonbashi River, Sumida River, Tokyo Bay and more. Prices vary by which cruise (location, length, …) you want to make, but usually are about 1500 to 3000 Yen.
We enjoyed a cruise to Tokyo Bay at a sunny summer day with Nihonbashi Cruise (Website) and it was really refreshing to have the wind in your face and sometimes get some water splashed on your skin.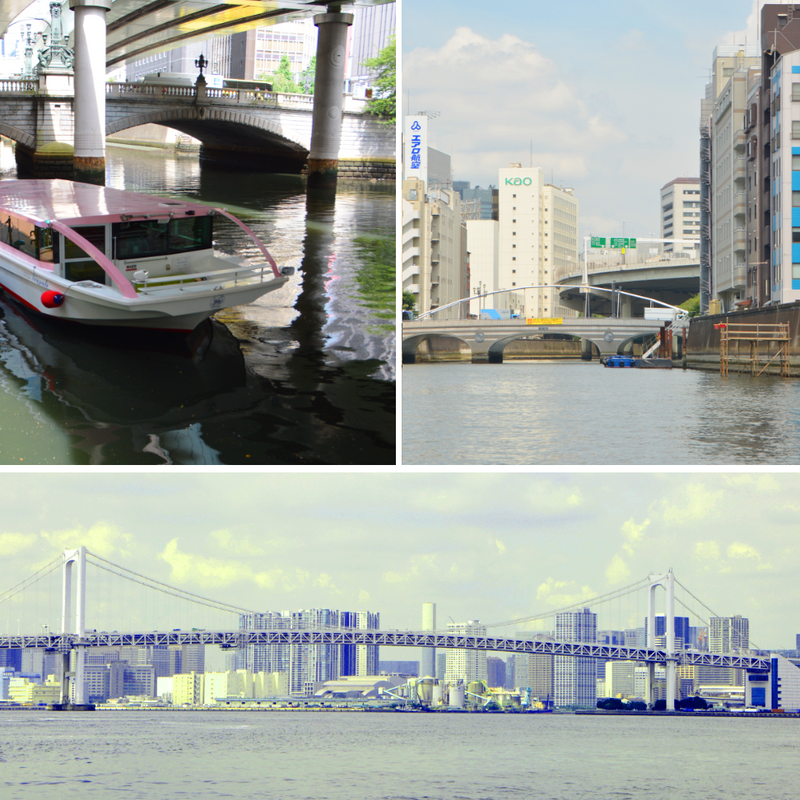 YUKATA EXPERIENCE
To top your time in Nihonbashi - and take some nice photos - you can get dressed up in a Yukata and get into the complete Japanese summer feeling. Surely, you already can come in your own Yukata (or get dressed at a public bathroom such as we did). But there are also other opportunities offered during summer time.
The shop Kyoraku Tei located at the 3rd floor of COREDO Muromachi 3 is offering a Yukata service every Saturday until September 21st. For 3,000 Yen a professional will dress you into your own yukata. For 5,500 yen you can rent a yukata from there. It is opened from 10 a.m. to 6 p.m., however, you should make a prior reservation there.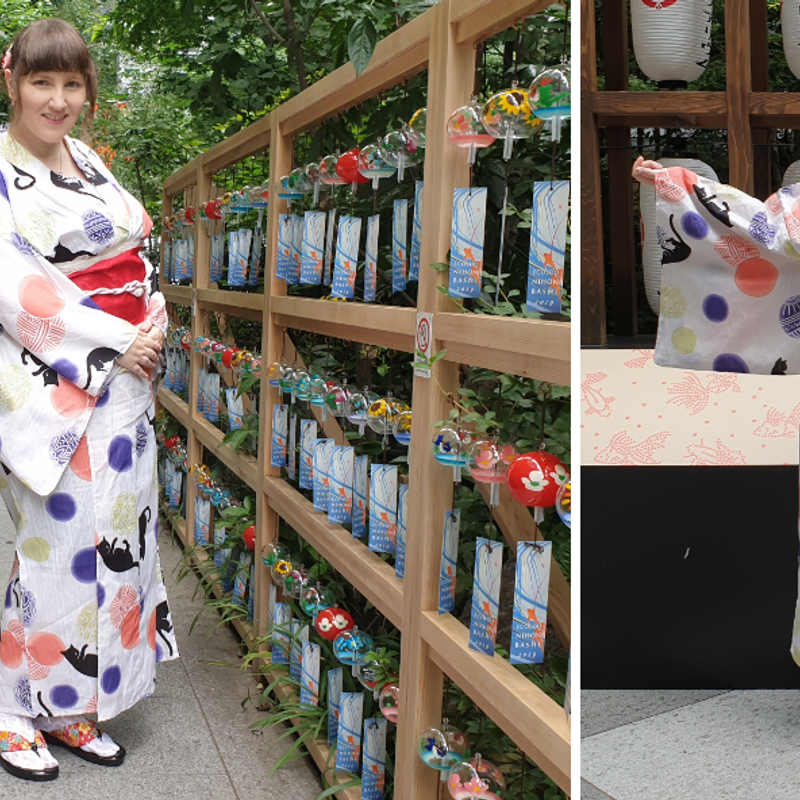 These are my highlights for a visit to Nihonbashi in Tokyo during summer season.
I hope you could get some ideas. Enjoy your summer!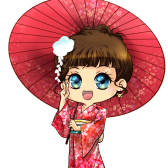 German woman who made several trips to Japan, did one year Working Holiday and started living in Japan again since Oct' 2016 with Japanese husband. Loves music, cats, traveling and food.

Also take a look to my German blog and my Youtube Channel (new video every Friday) → https://www.youtube.com/c/YokoLostInJapan
---
3 Comments
Love your yukata! Super cute!!

@genkidesu Thank you! I'm also in love with it!

Love Nihombashi!! Highly recommended at any time of year!