Apr 13, 2017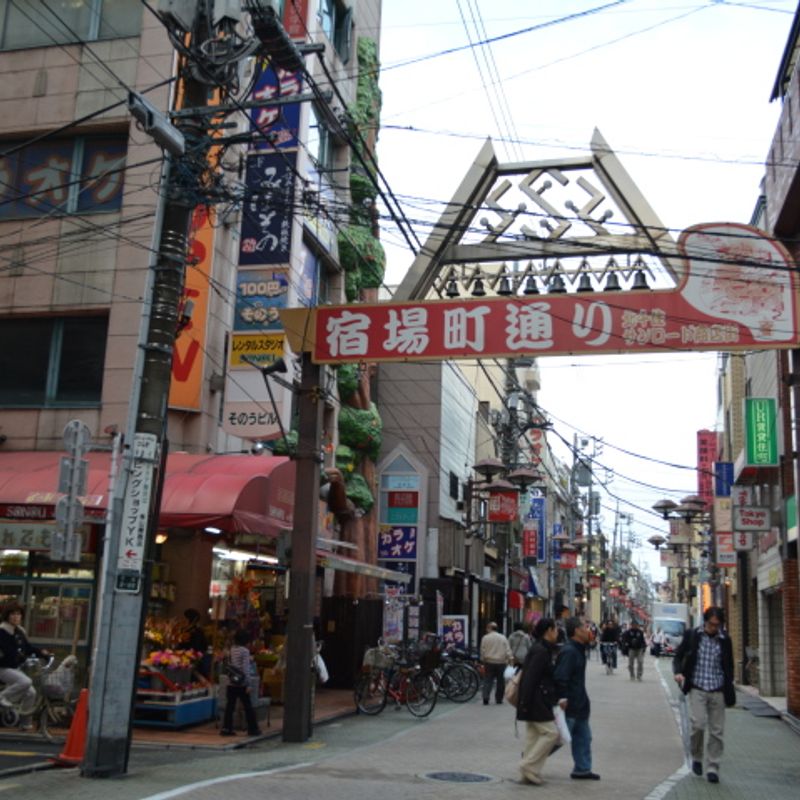 In September 2013 I started my Working Holiday year in Tokyo. For sure, I needed a place to stay, but what is the best decision if you move to a country alone and don't know how long you will stay at one place? I decided to stay at a share house, which became very common for foreigners. Here I'm gonna share some information and my experience with you.

What is a share house?
As the name share house is suggests it is a house where you share the facilities. Mostly you have a small private room. The other space is for use of all the residence together, including kitchen, shower room and bathroom. Often you also have a bigger room where you can come together, have a chat, watch tv and more.
The good things about living at a share house
One of the main reasons to chose a share house is that it (normally) is fully equipped. You don't need to buy any furniture and don't need to worry about what to do with your bed and desk when you move out. You also pay less than renting weekly or monthly mansions which are also furnished.
Furthermore you can meet new people right away and you are not alone after arriving in Japan without having friends so far. You can exchange information about your experiences and probably can get help if you have problems with starting your new life in Japan. When you are a communicative person you will probably enjoy your time there.
The bad things about living at a share house
However, the biggest problem at a share house, in my opinion, might be the people. They can be really nice and helpful, you can even become friends. However, you don't know with whom you will live together. Some people are unreliable and don't clean up the common area. Sometimes the characters don't fit together and the situation inside the shared house can get really stressful. Before deciding about living in a share house, try to find out what kind of person you are and if you can handle different personalities and cultures.

I also heard horror stories about share houses which are really huge buildings with many people, some partying through the night so you can't get sleep. Or you may have such a small private room. Research online about such experiences at the share house you intend to live in.
Share House companies in Japan
Lately the amount of companies offering rooms at share houses for foreigners is rising, especially in Tokyo.

One of the most famous companies for this is SAKURA HOUSE. They are offering over 1,000 apartments, share house rooms & dormitory beds in Tokyo & Kyoto on their website – and they are making a lot of advertisements for this. For renting a room you just need to pay a deposit, there is no key money, agent fee or anything else which you often have to pay when renting a regular apartment in Japan. Multilingual staff members are working at the 7-days-open office in Shinjuku and even resident events are held around the year.

Another share house company with an interesting concept is Borderless House. They are advertising living together with locals in a multicultural environment, offering houses not only in Japan, but also in Korea and Taiwan. Wouldn't it be cool to live together with Japanese people and experience Japanese culture through this? Borderless House has 78 houses in Japan – take a look on their website to find out more.
For sure, these are only two companies. There are many more, just recalling Oak House, Tokyo Roomfinder and Tokyo Sharehouse. Google can help you a lot on your search.
My Share House experience
I decided to stay in a share house of Sakura House when I came to Japan in 2013. Since I don't like interacting with unknown people so much, I was a little bit scared about my time there. Furthermore, I didn't have any experience with cooking and I didn't want anyone else to watch me while doing this. In the end, I rented a private room including a small kitchen corner inside a share house in Kita-Senju. Only five rooms are at this house and since every room had its own kitchen we only needed to share the toilet, shower and washing machine. I lived there for a bit over a month (because I then moved to an apartment with my now husband), but I rarely saw any other residents – only heard the one who often started washing his clothes after midnight when I tried starting to sleep… In the end, I enjoyed my stay there, however, it felt more like living in an apartment than living in a shared place.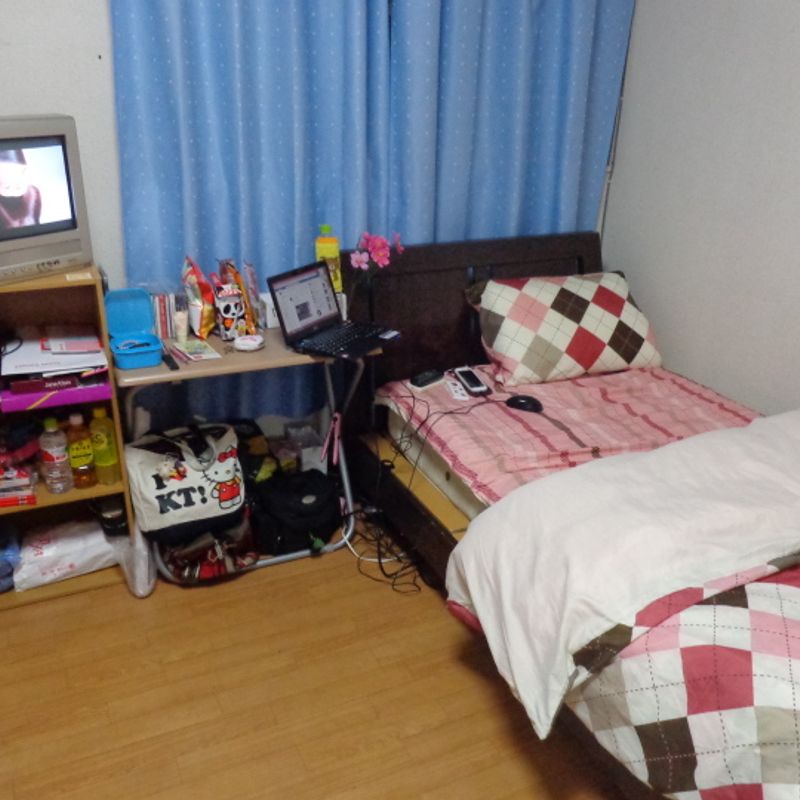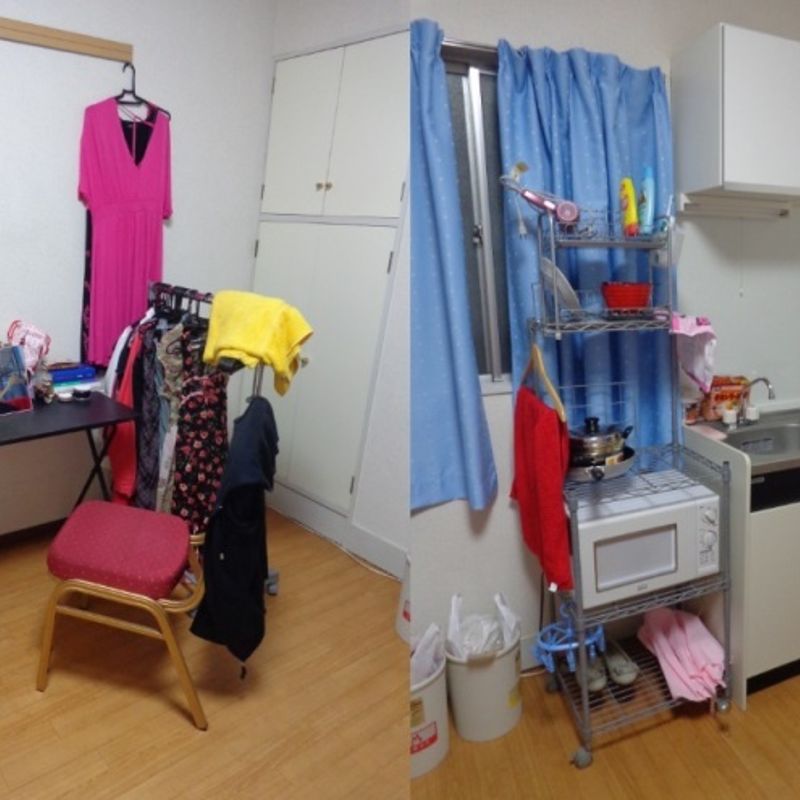 How about you, have you ever lived at a share house in Japan?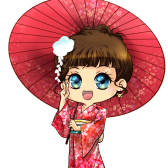 German woman who made several trips to Japan, did one year Working Holiday and started living in Japan again since Oct' 2016 with Japanese husband. Loves music, cats, traveling and food.

Also take a look to my German blog and my Youtube Channel (new video every Friday) → https://www.youtube.com/c/YokoLostInJapan
---
2 Comments
Great read! I've lived in share houses in my home country, but never in Japan. I always thought I'd like to give it a go, but a think once you start living in your own place, it's hard to go back to the share house thing. For me at least.

@Tomuu Thank you! Yes, I think so - once you started living on your own (or together with my husband in my case) it would be totally strange to get back to a share house.