Dec 24, 2017
Traveling in Japan can easily become very expensive, especially when you are using the highspeed train, Shinkansen, to go from one place to another. But there are also some cheap alternatives. One of these is using a highway bus.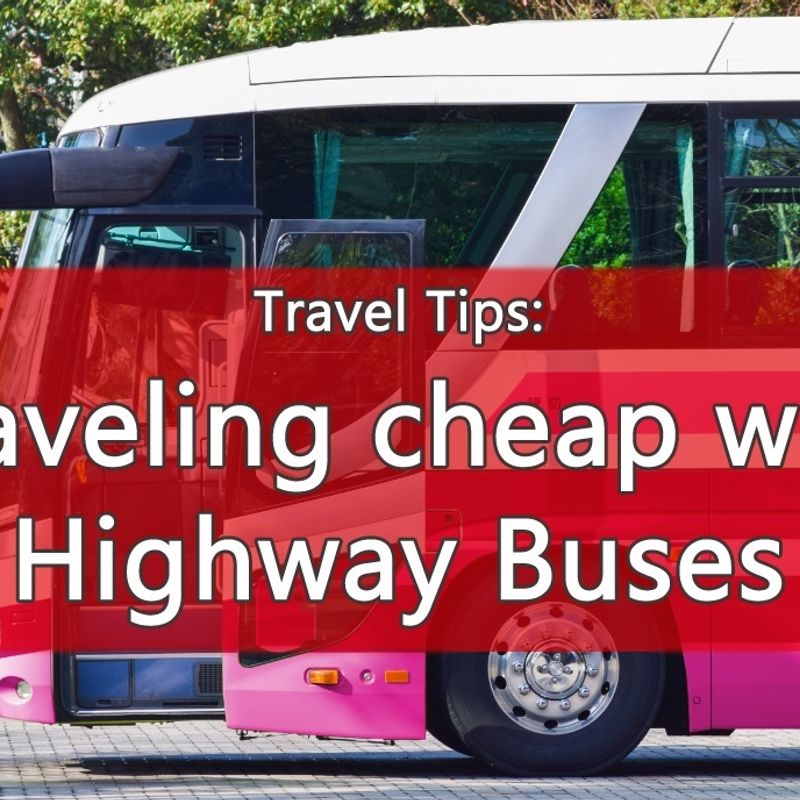 What are Highway Buses?
Highway buses are called Kousoku Bus (高速バス) in Japanese and connect many destinations all over Japan. The travel time often is longer than taking a train, but that is why they are not so expensive. The network of highway buses in Japan has grown in the last few years. There are several daytime and nighttime buses running every day operated by different companies from the major bus terminals. Routes going from/to Tokyo are especially popular.
Let us take a look at an example. If you want to travel from Tokyo to Osaka, the Shinkansen often is the first choice, because you can go there within 2 hours and 30 minutes, however, the costs here are around 14,000 yen (one way). Using a highway bus, the costs are around 3,000 to 4,000 yen, but the average time required is about 8 hours. Very long, but if you take a night bus from Tokyo to Osaka you even save on the hotel costs.
Sometime the bus can even be the better option, not only when it comes to money, but also depending travel time. When I traveled from Hiroshima to Matsue in 2014 I could go there directly by bus in around three hours for 3,900 yen. With the trains, it would take over 3 hours and 30 minutes, cost more than double and I would need to change trains in between. So the bus was a really nice deal.
I can recommend checking out the routes you want to travel while being in Japan for finding a cheap way.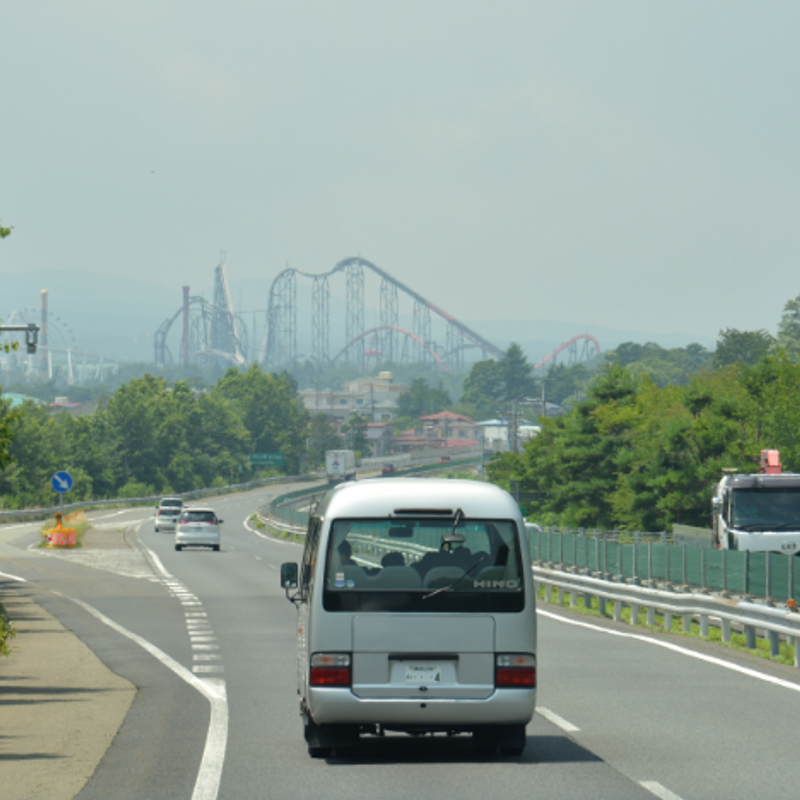 On the way to FujiQ / Lake Kawaguchiko with the highway bus from Shinjuku.
How to get your ticket for a Highway Bus?
You can usually buy your tickets at the major bus terminals, but also at convenience stores and travel agencies. Indeed, you often need a certain level of Japanese knowledge to do this. I recommend booking your ticket in advance online, because some companies are providing their websites in English or you can at least use some apps for translation.
The reservation process differs depending on the website, but usually you just need to select you route, date and time. Then enter your name and contact details and choose a method for payment. The last of these can have several options, from paying only by credit card, at a convenience store, or even at the bus terminal before entering.
Regarding the prices of Japan's highway buses, look out for discounts and changes between the days – often Friday evenings and weekends are more expensive. If you are flexible you can choose a weekday. Some companies also offer different seat types in the bus which can be more relaxing, but cost a little bit more.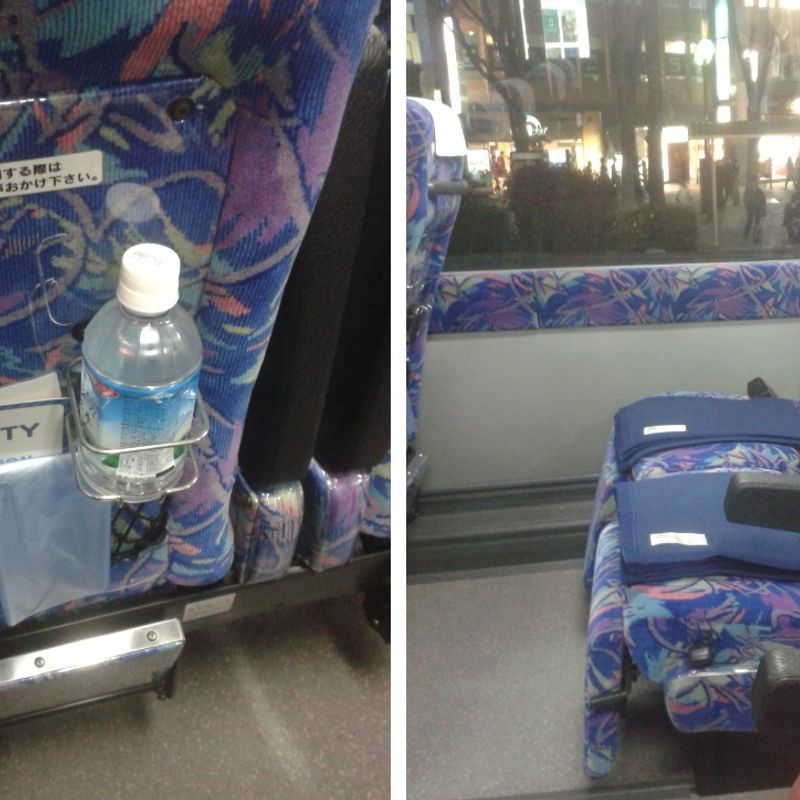 On my night bus from Ikebukuro (Tokyo) to Fukuoka - takes around 14 hours. 

What bus company goes where?
For me the easiest way to find a highway bus in Japan was always "googling". Just enter "PlaceA PlaceB Highway bus" (Tokyo Osaka Highway Bus) in your search and you will find what you are looking for. Take a look on websites such as Highwaybus.com, JapanBusLines.com, Kousokubus.net, Highway-Buses.jp and so on. You can check the websites of the bus companies itself, too.
Popular with foreign travelers is Willer Express. It offers many routes all over the country and an English-language website. Furthermore, they have the so called Japan Bus Pass which makes travelling even cheaper for holders of non-Japanese passports. Next to this, also the JR group is offering buses in the different sections of the country. A good point here, you can book your seats at the major JR stations, too. But as you might find out while researching, there are dozens of highway bus companies, so just try one out.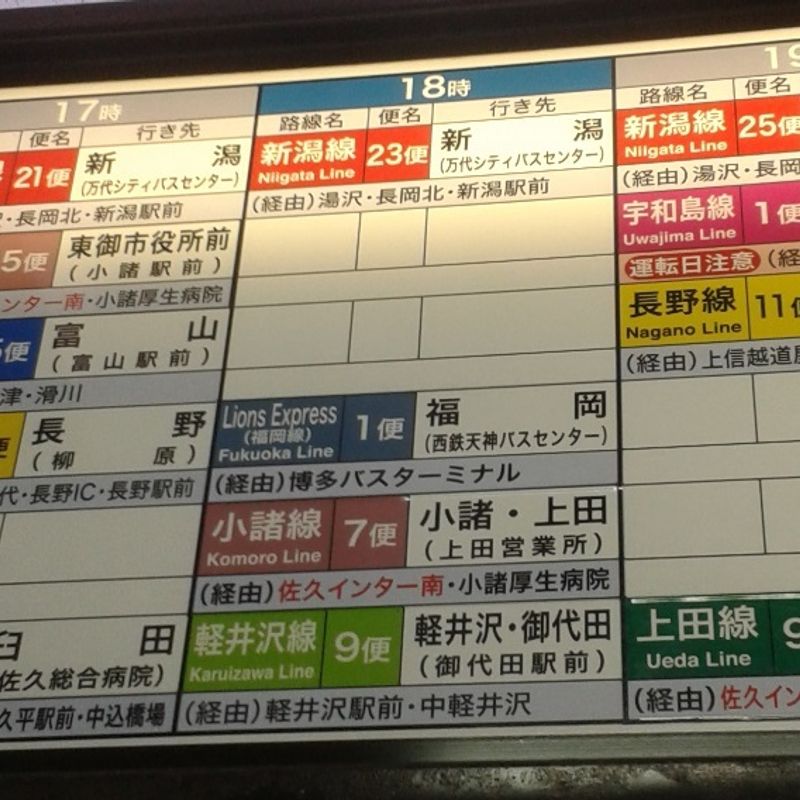 Night bus time table in Ikebukuro. 
Have you ever used a highway bus in Japan?
Share your experiences!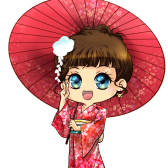 German woman who made several trips to Japan, did one year Working Holiday and started living in Japan again since Oct' 2016 with Japanese husband. Loves music, cats, traveling and food.

Also take a look to my German blog and my Youtube Channel (new video every Friday) → https://www.youtube.com/c/YokoLostInJapan
---