Jun 19, 2017
I already heard about Melonpan Ice in the internet a while ago, but when I went to work last week I suddenly walked by one of the recommended shops. It is called Sekai de Nibanme ni Oishii Yakitate Melonpan Ice (世界で2番めにおいしい焼きたてメロンパンアイス), meaning The second best Melonpan Ice in the World. The name is honoring respect to the backer the shop owner learned backing melonpan from.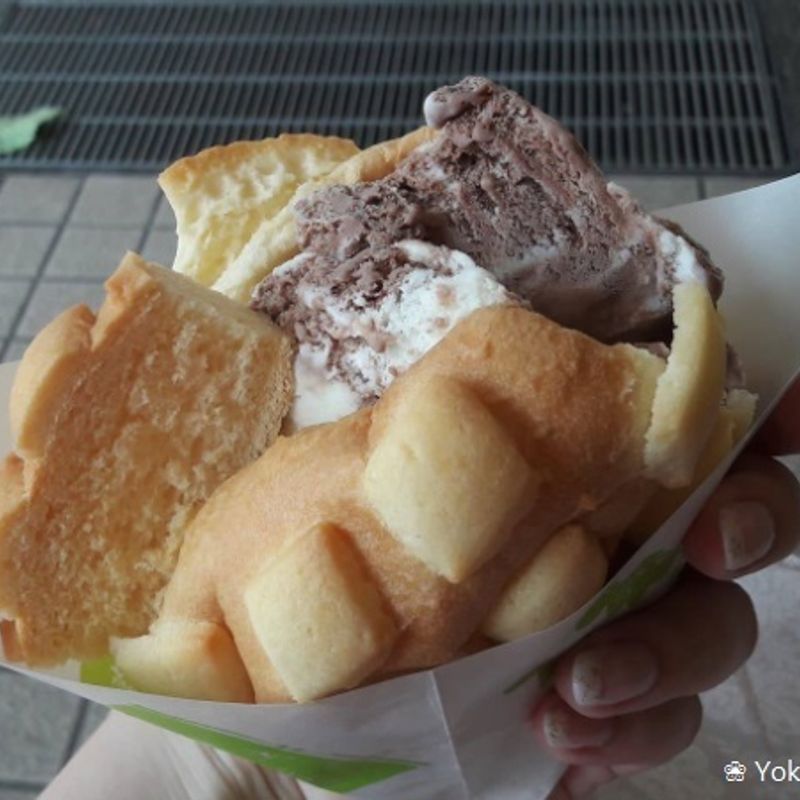 So, as the name says, the shop is offering melonpan filled with icecream. A great combination in my opinion. At the shop in Akishima, which I visited, they had eight different icecream sorts, some even including fruits. They cost around 390 yen to 450 yen. You also can buy normal melonpan for 190 yen, or get melonpan sets in a souvenir box.
There are shops in Kanto region in Shibuya, Akishima and Yokohama, but you also can find it at some places around Japan. Take a look on the official website with all addresses, opening times and pictures.
The melonpan ice I ate was crunchy and warm. The ice is melting quickly, so you shouldn't spend too much time with it. I had a choco-vanilla ice and it was really delicious. I want to try out more sorts in the future.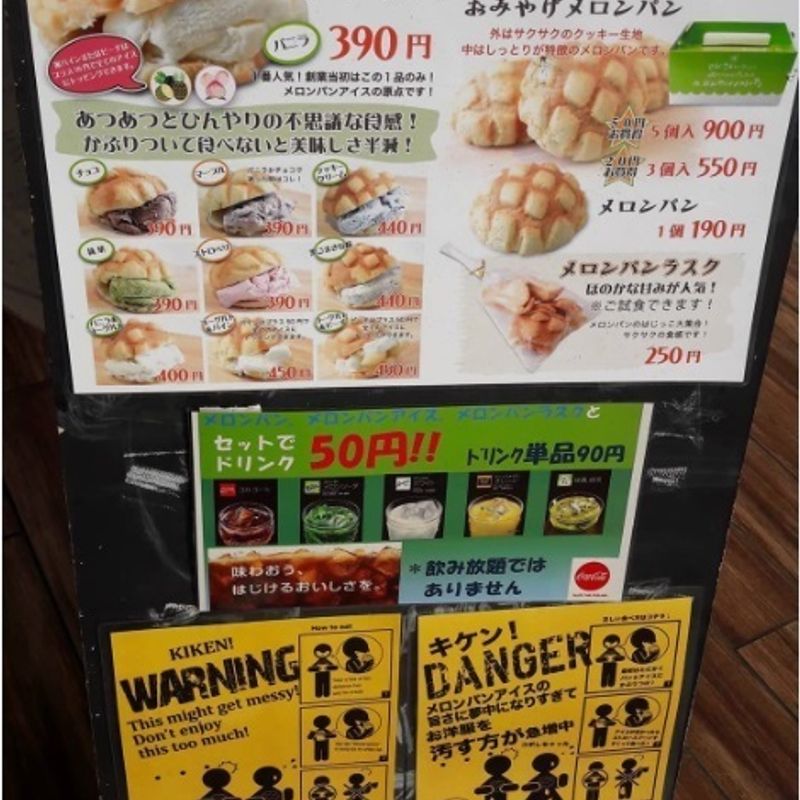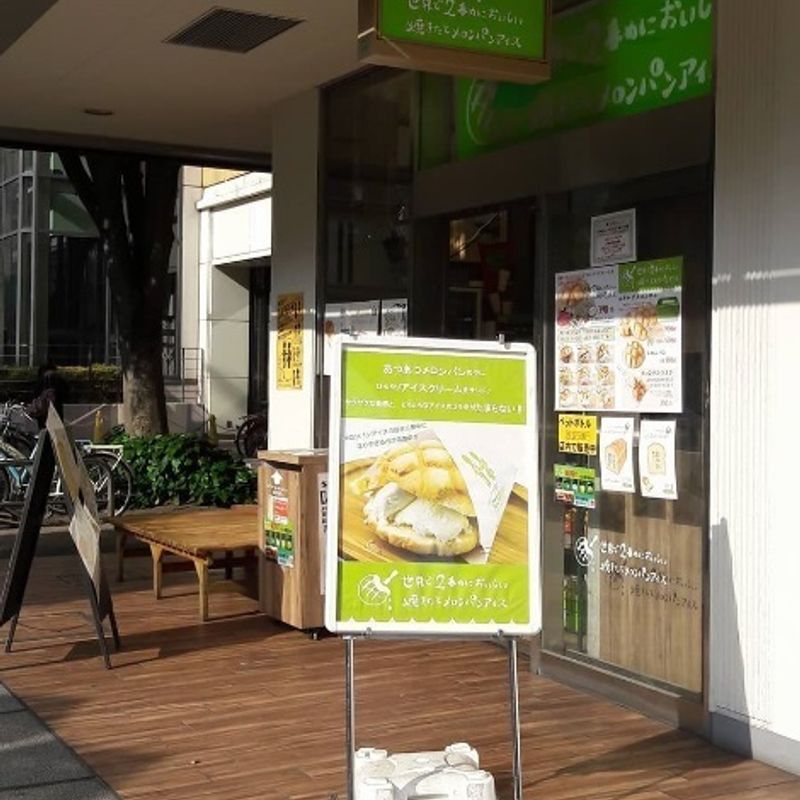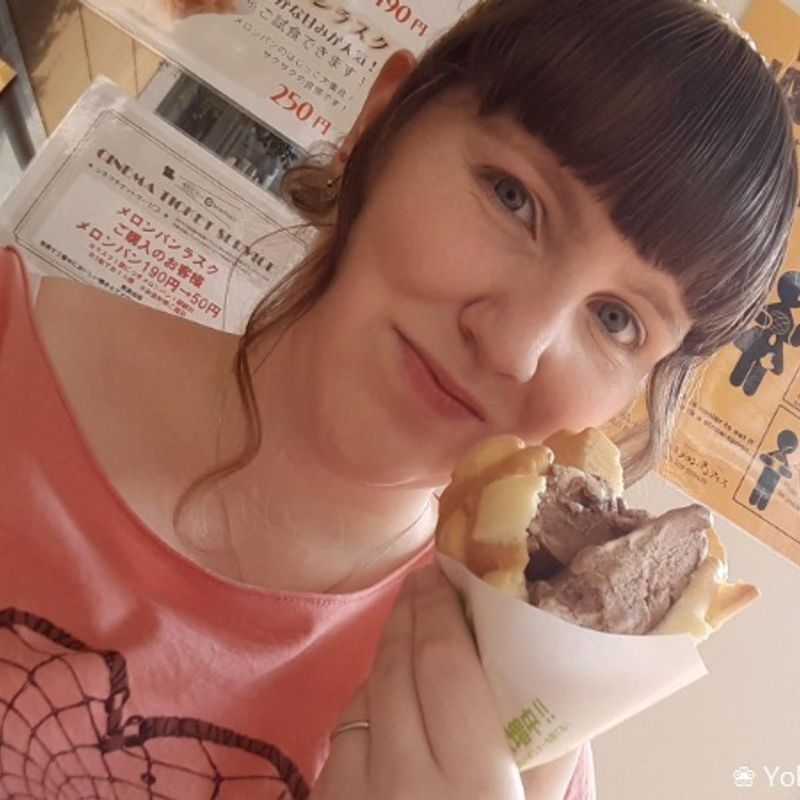 I'm thinking to introduce some food I found in Japan here from time to time. I hope you will like it!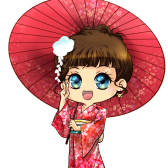 Young German woman who made several trips to Japan, did one year Working Holiday and started living in Japan again since Oct' 2016. Love music, cats, traveling and food.

Also take a look to my blog and my daily updated FB page → https://www.facebook.com/yokolostinjapan/
---
2 Comments
I like the honesty with the name - "The second best in the world". Melonpan + ice cream sounds like a good combination. I often find melonpan to be a bit dry so pairing it up with ice cream would seem to make good sense. I'll keep a look out for one of these stores. Looking forward to more.

@Tomuu Yes, I really like this combination, too! The bread is soaking up the ice cream, which makes it really great!