Jul 11, 2017
Thanks to City Cost I had the opportunity to stay one night at the WeBase hostel in Kamakura and for sure, I also used this time to do some sightseeing around the Kamakura area. I spend a great time there and want to thank everyone involved. And now, let us take a detailed look on the hostel itself!
Community Hostel WeBase Kamakura
The WeBase Kamakura is a pretty modern looking hostel in the Kamakura area. It is located close to Yuigahama Beach, which makes it a perfect stop over for everyone who wants to enjoy some time at the beach in Japan's summer. But not only this, it is also a nice starting point for your sightseeing trip around Kamaura (I will come to this later). You can reach it within a two minutes walk from the Enoden station Yuigahama, but also a 15-20 minutes' walk from Kamakura station is possible.
When you enter the hostel, you come inside a bright corridor with big windows and a view to the courtyard where hydrangeas were blooming. There are unique drawings on the wall which makes the modern styling perfect. Also the reception looked welcoming and a really liked the wooden pattern there.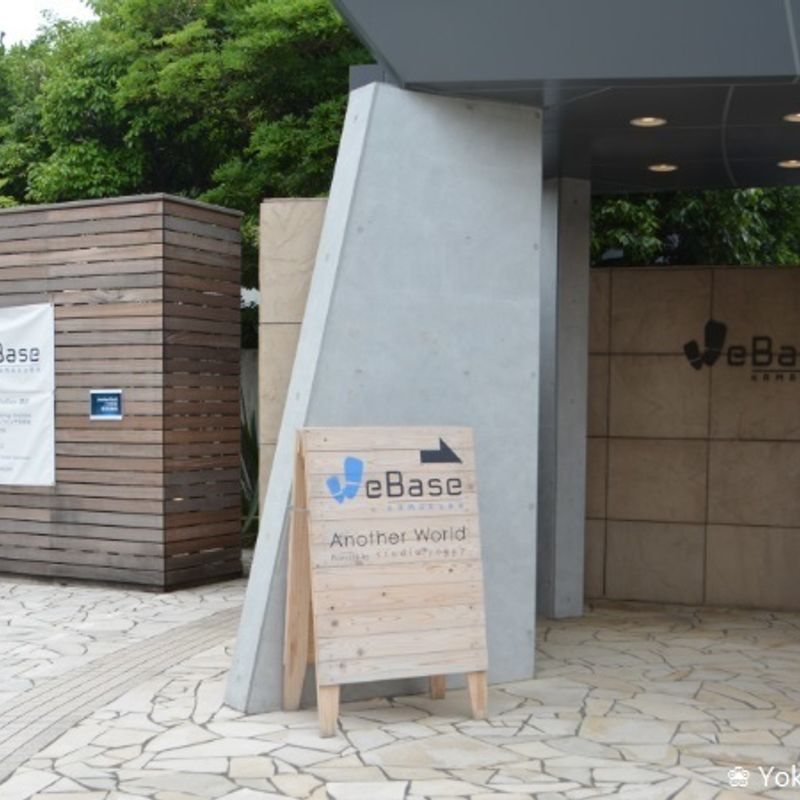 The Rooms

WeBase Kamakura is a hostel with different dorms. You can decide between mixed and female only dorms, which have 4 or 6 beds in one room. All rooms include comfortable bunk beds which you can close with a curtain. You have your own socket, usb outlet, reading light, personal slippers and for sure, also a locker. However, if you are travelling with big luggage, only your valuables might fit inside. Toilet and sink are shared with others.
It is also possible to book a whole bunk bed room as private for your group of 4 to 10 people. But not only this. They even have family rooms with sofa beds for family and groups which include an en suite bath, TV, refrigerator and other things. Or you can stay a Japanese styled futon room and sleep on tatami flooring. Also couples have the opportunity to book a private room with a double bed.
If you want something special, plans including a rental Kimono or a yoga class at the Another World studio are available, too.
As you can see, there are many ways to stay at WeBase Kamakura. Check out all room types and night rates on their website.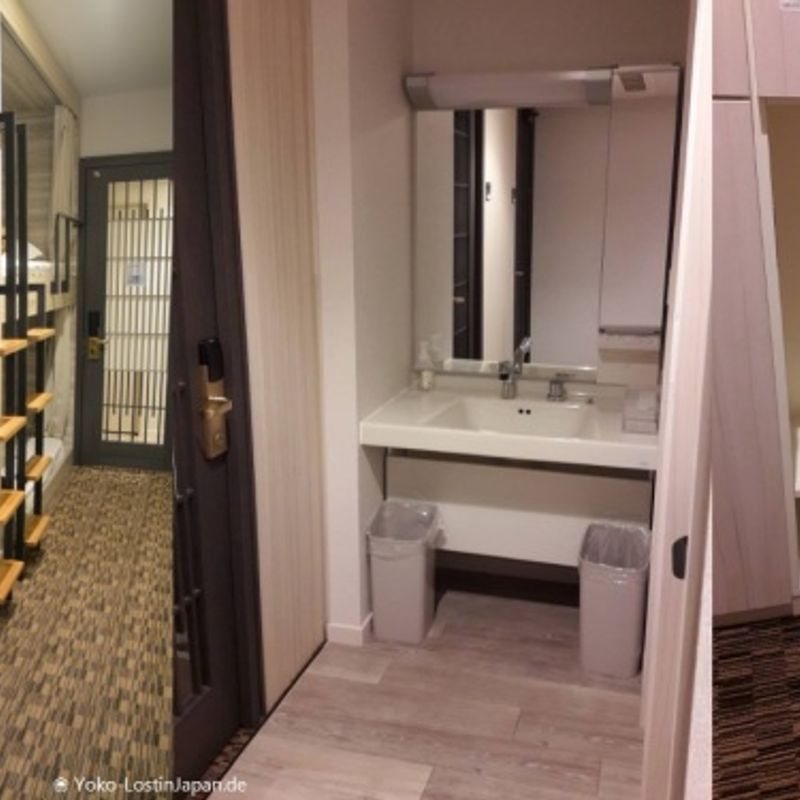 The Facilities
The WeBase area is pretty big and has to offer many facilities for their guests. First starting with the big lounge, which is located in the basement of the building. With a view on the courtyard you can relax, watch TV and enjoy your time with other guests. At the reception you can rent games for free. Furthermore, at the lounge you find some PCs, a small kitchen area with refrigerator, water cookers and microwaves and even a vending machine with instant food and alcoholic drinks.
At the lounge I especially liked the wall decorations. One big corner is filled with a map and pictures of Kamakura, so you can get ideas for your sightseeing tours and other places you would like to visit. The other corner is free for the guests to write messages.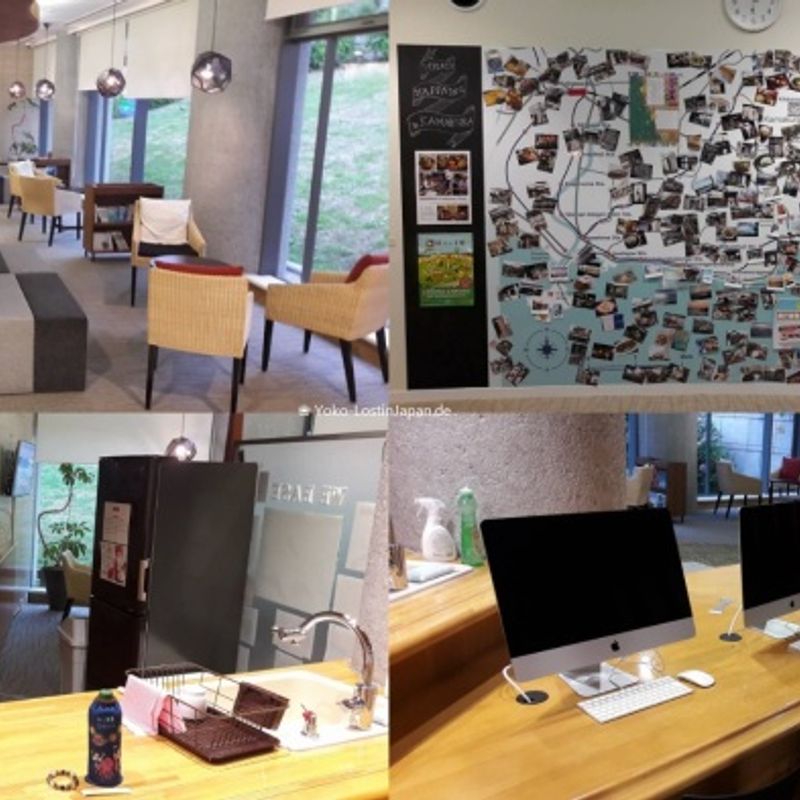 Also at the basement you find the shower rooms, which are clean and include soap, shampoo and conditioner free for use. A lot of mirrors, sinks and hairdryers are there, too. The shower rooms are open for 24 hours. Just at the other corner the Japanese bathtubs are located. These you can use from 7:00 am to 10:00 am and from 4:00 pm to midnight.
Belonging to the building, WeBase Kamakura is connected to Brasserie Gent. This is a French inspired restaurant where you can find interesting dishes for your lunch or dinner. They even serve good wines and beer. For WeBase guests every morning a light breakfast is served for free at the restaurant ground. This includes toast, cornflakes and potato salad.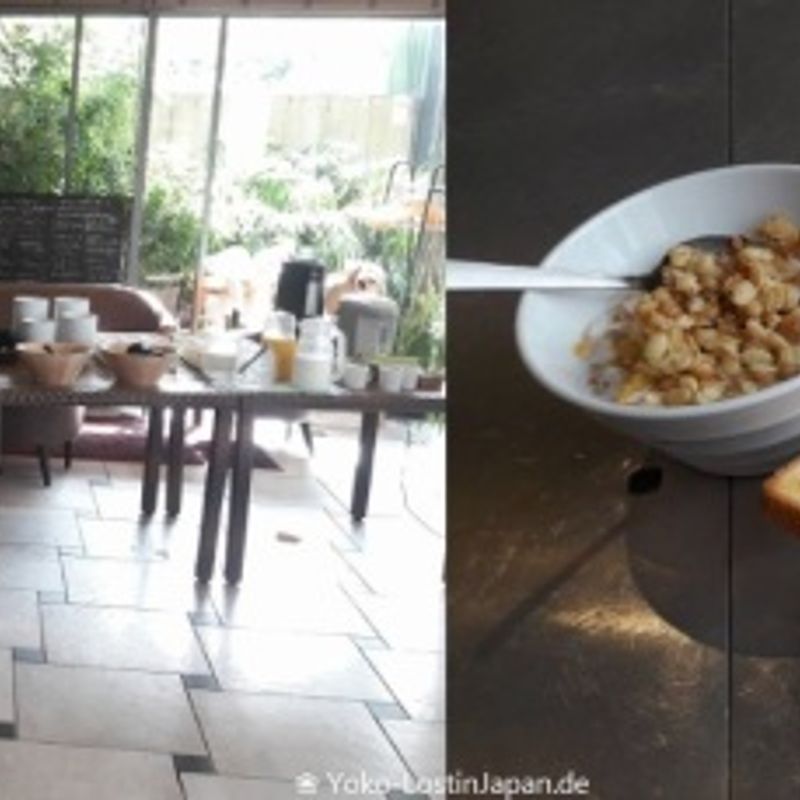 The Activities
Inside the WeBase building the Another World Studio is located, which offers daily classes on yoga, meditation and more. To find out about the schedule, you can check their website. As a WeBase guest you get a discount and only need to pay 1,000 yen for a class.
Other cultural experiences are also possible, as for example wagashi workshops and Japanese tea ceremonies are taking place regularly. Check out the event list on WeBase's facebook page to be up to date with this.
If you want to explore Kamakura, the staff members will give you all the information you need. They even have rental bicycles which you can get for 1,000 yen a day. If you pay a little bit more you even can use an ebike.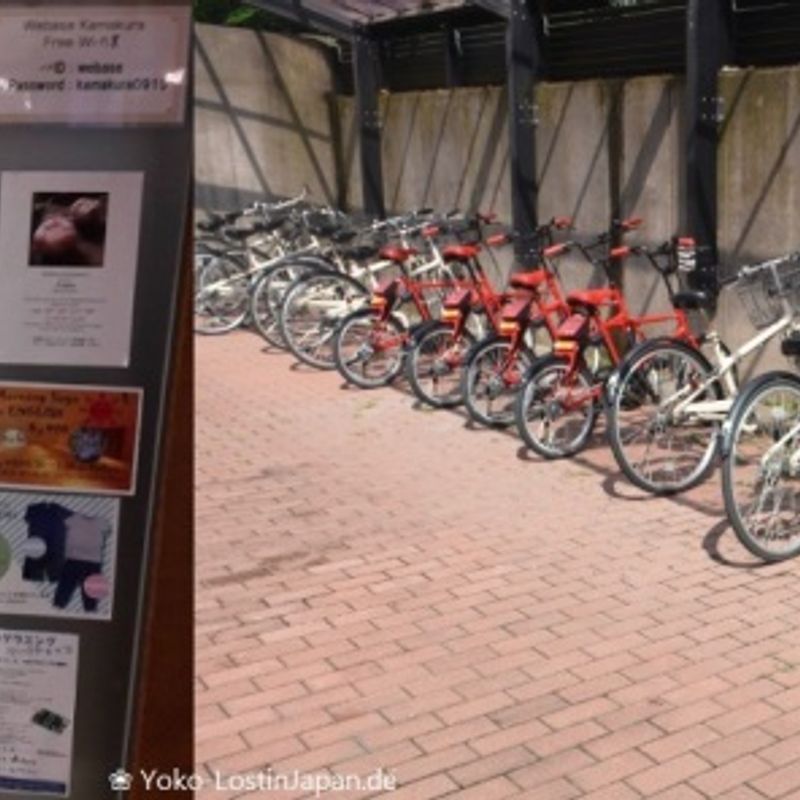 My Impression
I stayed at the female dorm in a room with four bunk beds. It looked nice and was very clean. What I especially liked about the dorm room is that it is separated from the main corridor by an extra small hall way. So if you open the first door, you come in a smaller corridor which leads to two dorms. Inside this small area you find a sink and two toilets which only the people of these two dorm rooms are sharing. This is a great idea!
In the evening I relaxed for some time in the lounge. There are several books, magazines and manga you can take a look at, however a lot is in Japanese. The hostel has free Wifi everywhere, so I also could surf in the internet while sitting on the comfortable chairs and looking outside. The bed was good as well, not too soft and not too hard, so I could sleep well. In the night it was really quite, because the hostel is situated in a calm area.
The staff members all could speak English and were very friendly. When I rented my bicycle I even got some sightseeing information and they could quickly tell me how long it would take me to cycle to certain places.
If I ever spend a night in Kamakura again or some of my friends will ask me for a place to stay in this area, I really can recommend WeBase. I would go there again!

Places to visit around WeBase
If you are staying at WeBase, the first place you should visit is the Yuigahama Beach. You can easily reach it with just walking down the street for a few minutes. The beach is really nice and you might find many surfers catching waves in the sea. I was told by a staff member about special huts opening at this area in summer, serving special food and drinks. So the beach might also be a good place to visit in the evening.
The famous Great Buddha, Daibutsu (鎌倉大仏), is just around 15 minutes away by foot and if you haven't visited there before, you should definitely go and see the around 13 meter high bronze Buddha statue. It is already situated there since 1252 and one of Kamakura's highlights!
Just close by is the Hasedera temple (長谷寺). Next to a beautiful temple garden an eleven-headed Kannon statue is there. When climbing up the hill, you also have a great view over Kamakura to the ocean. Especially when the hydrangea is blooming in June and the beginning of July, it is really beautiful there.
But that is not all you can see in Kamakura. There are great hiking trails around the mountains or you can walk around – or if you want it easier take the bus and trains – to see all the historical shrines and temples. Also strolling around the shopping street at Kamakura station is nice. Through renting a bicycle at WeBase I also can say, that Kamakura is a great city to explore by bicycle, because you can go quickly to all the destinations. For example, cycling from WeBase to Hokokuji temple (報国寺) in the further Eastern part of Kamakura took me less than 30 minutes.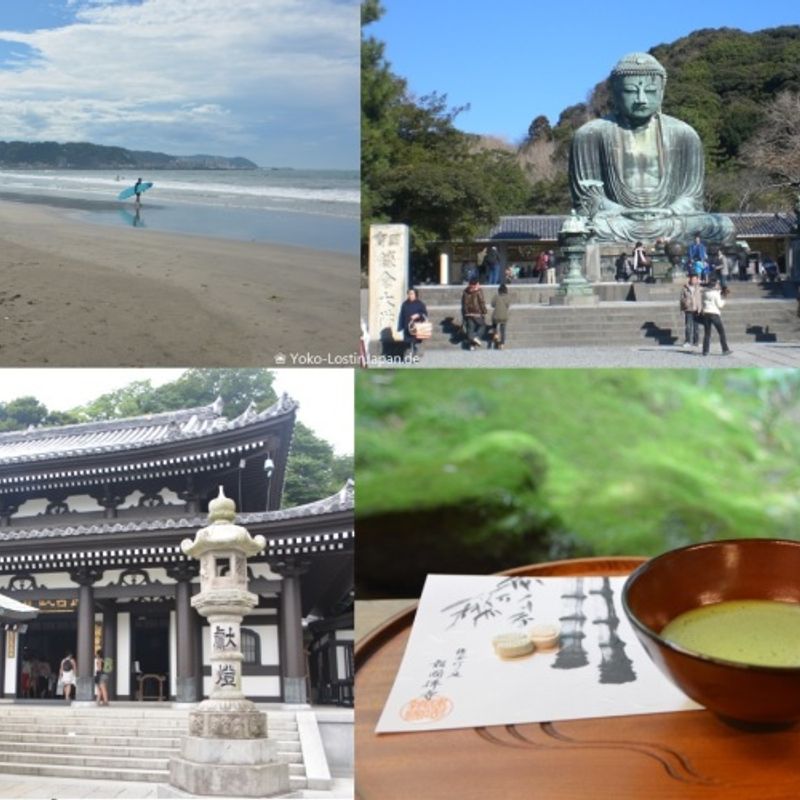 The hostel opened on 15th September 2016, so the first anniversary is coming soon! So if you are planning a trip to Kamakura, why not stay over for a night or more at WeBase Kamakura? :D
- - - - - - - - - - - - - - - - - - - - - - - - - - - - - - - - - - - - - - - - - -
This post is a special report for which City-Cost gives bloggers in Japan the chance to engage in new experiences in Japan to create posts about. Read more about WeBase KAMAKURA here.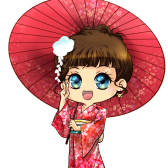 German woman who made several trips to Japan, did one year Working Holiday and started living in Japan again since Oct' 2016 with Japanese husband. Loves music, cats, traveling and food.

Also take a look to my German blog and my Youtube Channel (new video every Friday) → https://www.youtube.com/c/YokoLostInJapan
---