Jul 9, 2018
When living in the Tokyo area for a longer time, the thought can come up that after a while you must have seen everything. Luckily this will never be the case, because they are always bringing up something new. The latest highlight to see in Tokyo is the Digital Art Museum teamLab Borderless which opened on 21st June this year.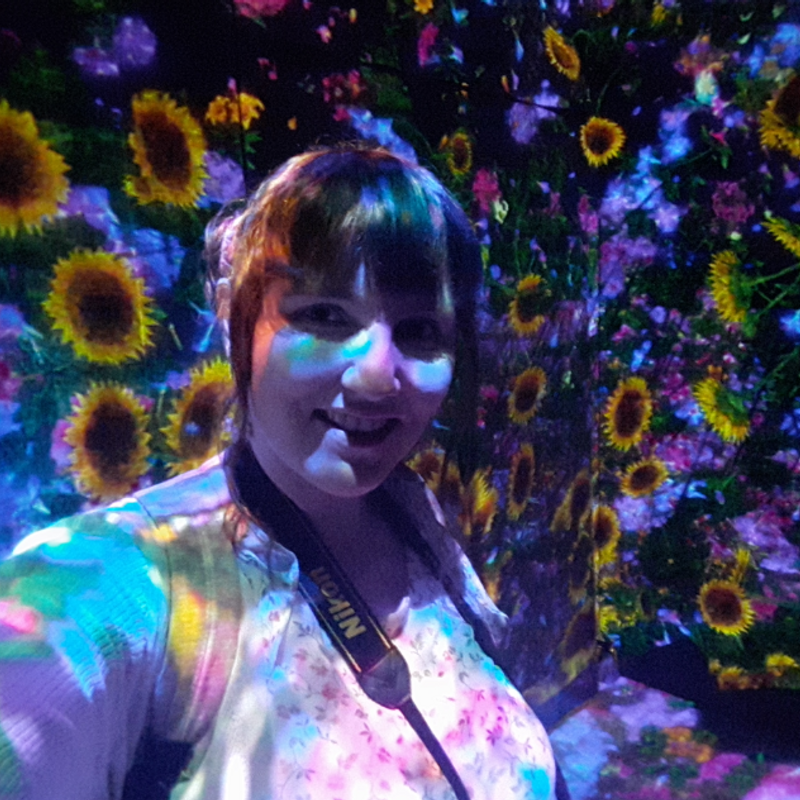 I asked a German friend I got to know on Twitter to go there with me just right in the first week after opening, so we headed for Odaiba in the early morning of 27th June.
One of the reasons was that there are early bird tickets for a cheaper price of 2,400 yen until 31st July. After this, you have to pay the regular price of 3,200 yen which is actually quite pricy, but totally worth it. It is recommend to buy your tickets online beforehand, because the museum is very popular. Many days are already sold out and you can't get same-day tickets at the venue.
But now, let us finally take a look inside!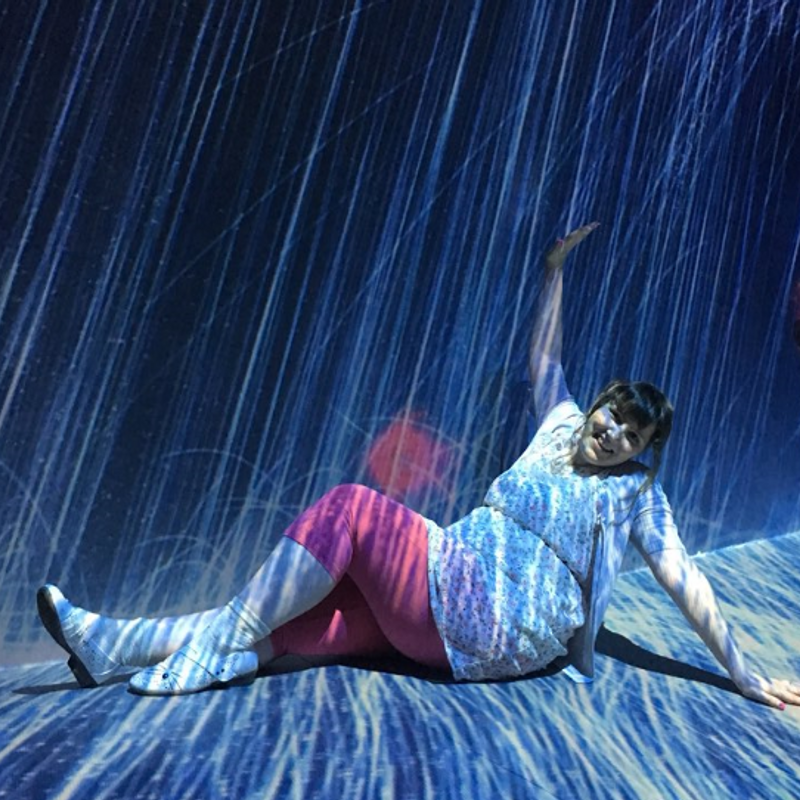 First I was scared that it would be too crowded, but they are letting you inside in groups and right at the beginning there are three different ways you can choose to go, so it is really relaxed. However, as it got afternoon you felt that more and more people came inside.
There are many different areas inside the museum which all are very impressive. You can become one with the digital art and experience it in so many ways. I gonna tell you my three highlights here:
As the name says this room is filled with lamps. Because there are mirrows everythere it looks really huge, but it isn't. You can walk insi de and enjoy the illusion with the changing colors and take some nice photos.

There is a time limited to stay inside and we even needed to line up. But it is definately one of the best parts of the museum.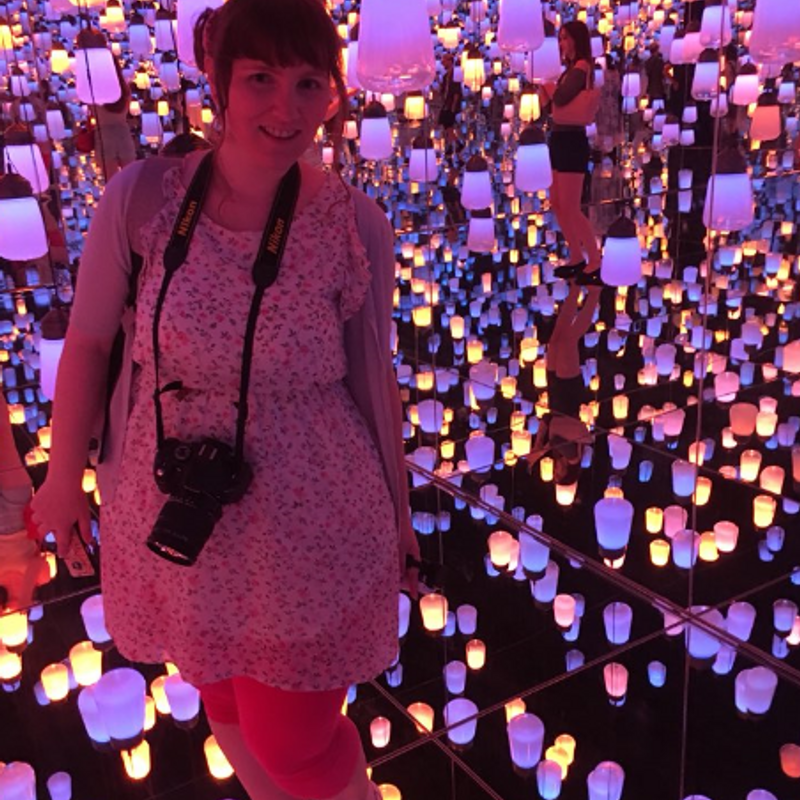 On a huge wall a aquarium is shown and you are able to color your own sea creatures. They have some samples of fishes, jelly fishes and more. Then the staff scans it in and after a few seconds your drawing will get to life and swim around in the aquarium. I draw a Rilakkuma jelly fish.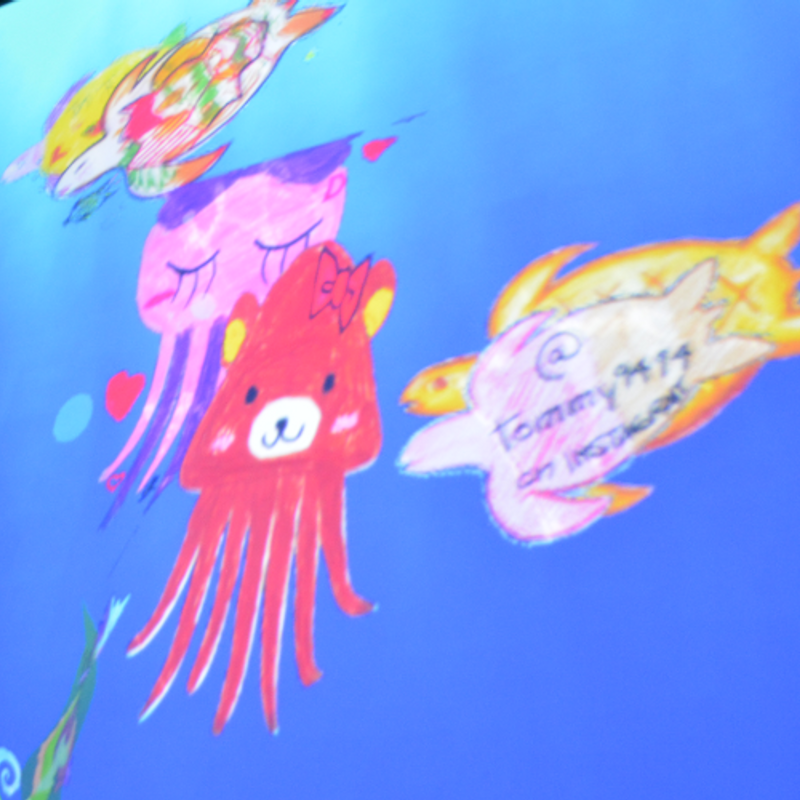 Combining tea and digitial art? We ordered a cup of green tea and were brought in a dark room. With the digital art flowers were drawn on the tea cup and it took me a long time until I finally drank it, because it was too beautiful to touch. And for sure, it was also very delicious.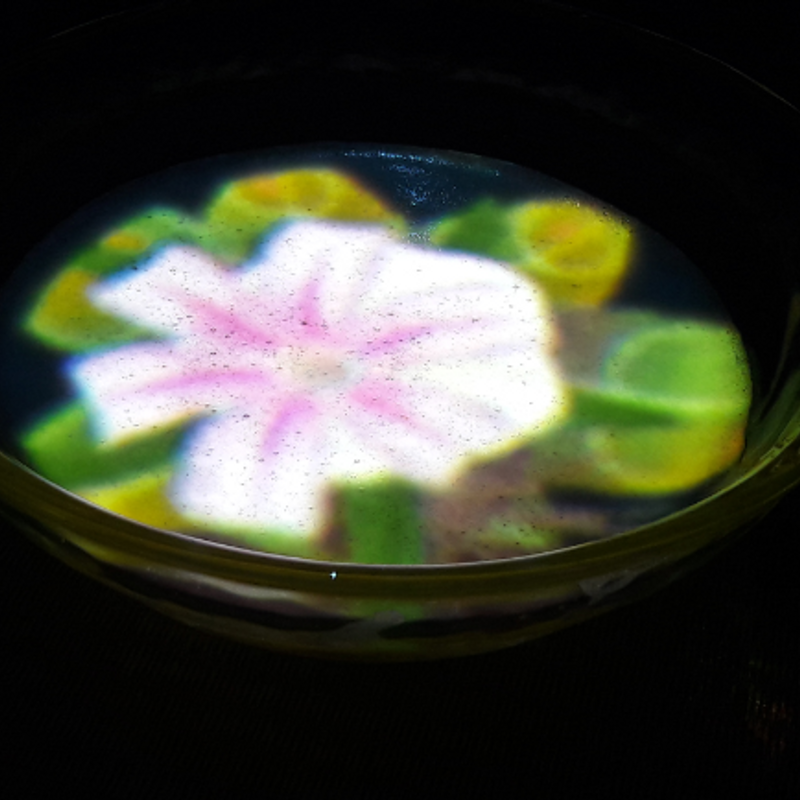 The two and a half hours we spent at the Digitial Art Museum in Odaiba were really great. I can really recommend you to crab your family or friends and take a look there. A new attraction in the Tokyo area you shouldn't miss and promisses a lot of fun!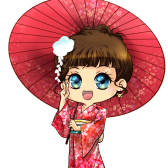 German woman who made several trips to Japan, did one year Working Holiday and started living in Japan again since Oct' 2016 with Japanese husband. Loves music, cats, traveling and food.

Also take a look to my German blog and my Youtube Channel (new video every Friday) → https://www.youtube.com/c/YokoLostInJapan
---
2 Comments
So cool you could go there! I'm hoping to go in the future but it's a little far from where we live. It looks like a great experience.

@helloalissa It is really great and I enjoyed it so much. A second one of this opened this month and I will go there in two weeks, too. Can't wait for it!