Dec 21, 2018
The year 2018 is slowly - or rather fastly - coming to an end. While the main topic of December is still Christmas, during all the jingle bell vibes, it is already time to get your home ready for New Year. Because, as you may already know, as soon as Christmas is over, everything is set up for the Japanese Oshogatsu (お正月) and it is nice to be prepared beforehand.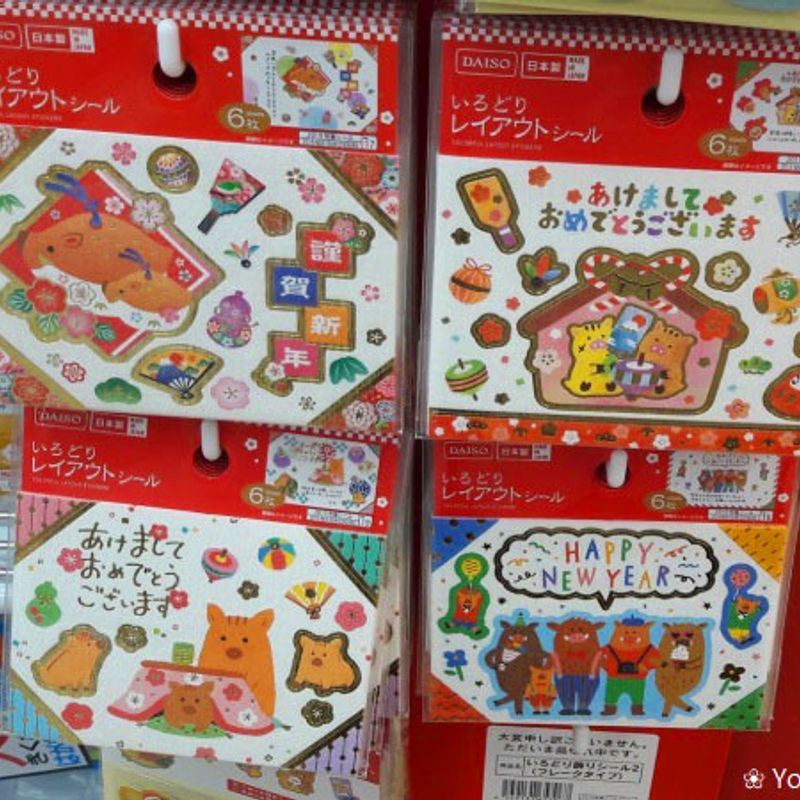 New Year's Decorations


Japan is a country full with decorations and traditional ornaments for each festival throughout the year. New Year plays a big role in Japan as one of the most important family festivals next to Obon. So for sure, you can find a lot of decorations for it.

Kadomatsu (門松)
Especially in front of business buildings you can find huge Kadomatsu before the new year is coming. But also families set up smaller ones in front of the entrances to their homes or inside the house itself. Kadomatsu usually consist of bamboo stamps, pine tree branches, ropes, and white paper. They are used to guide the god of the New Year into the house and bring luck to it.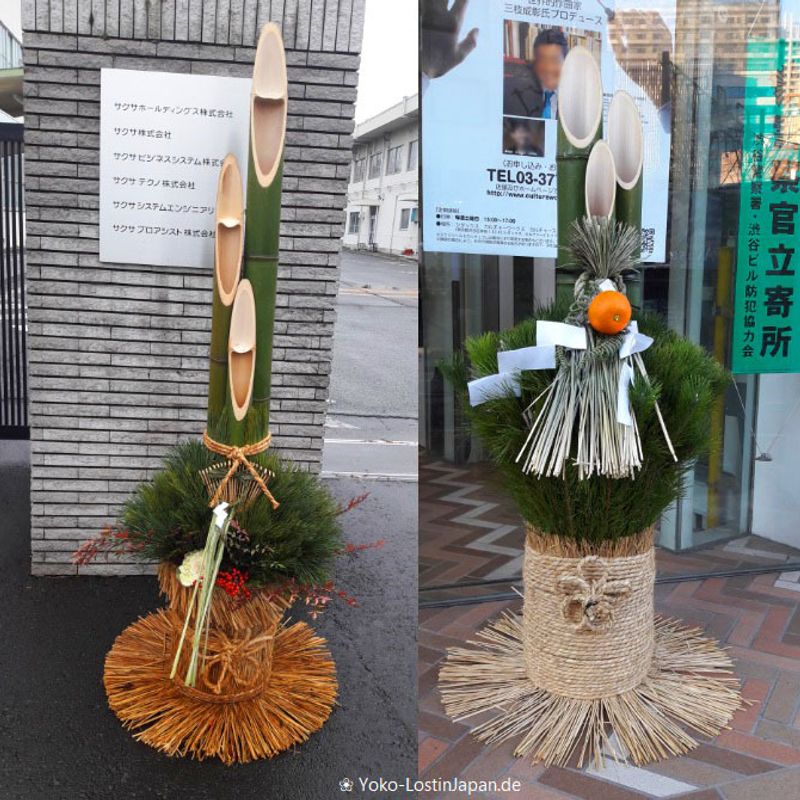 Shimekazari (しめ飾り)
At the entrance door of many Japanese houses you can see a decoration called Shimekazari. Same as Kadomatsu, they are also made with pine branches, rope and white paper. You often find other beautiful materials like mizuhiki inside, too. Furthermore, it is very common to include an orange into the decoration.


Shimekazari have a similar meaning to Kadomatsu - to guide the good gods into the house. Furthermore they are said to keep the bad spirits outside.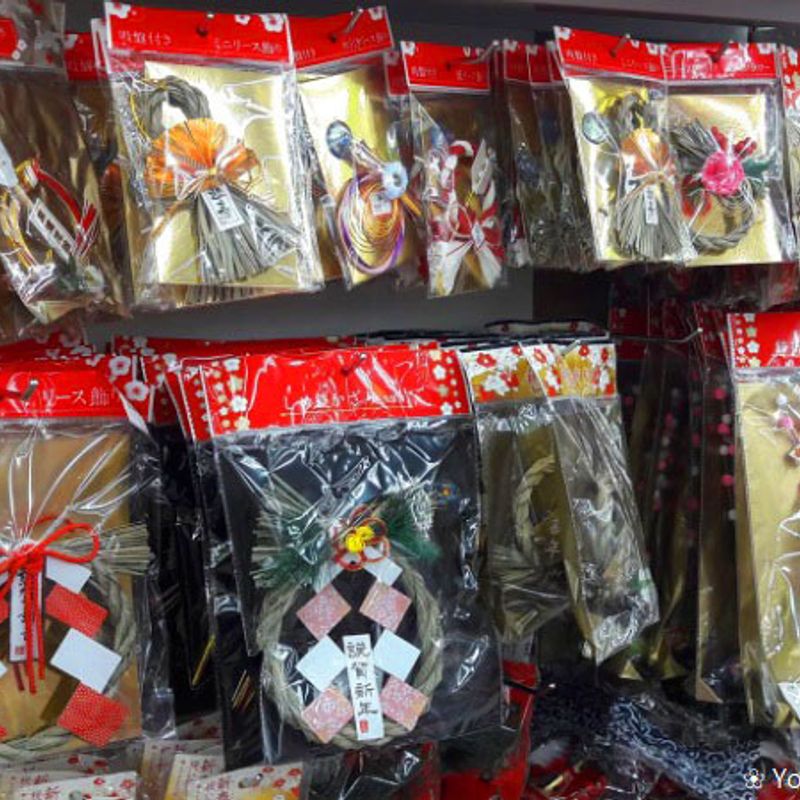 Especially with small versions of Kadomatsu and Shimekazari, you can find these cheaply at supermarkets, drug stores and 100 yen shops across Japan. For more exclusive versions take a look in department stores. Because both are pretty popular you even can find special designs of your favorite characters and can decorate your house with it.

Kagami Mochi (鏡餅)
Another thing to set up during the new year in Japan is Kagami Mochi. They are made of two different sized mochi balls and an orange and you usually find them at the family altar inside the house. The two mochi show the old and the new year.


Nowadays you can buy plastic Kagami Mochi, too. They have mochi balls hidden inside. The figure on top is not always showing an orange, but also can be the zodiac animal of the new year or even your favorite animal or character.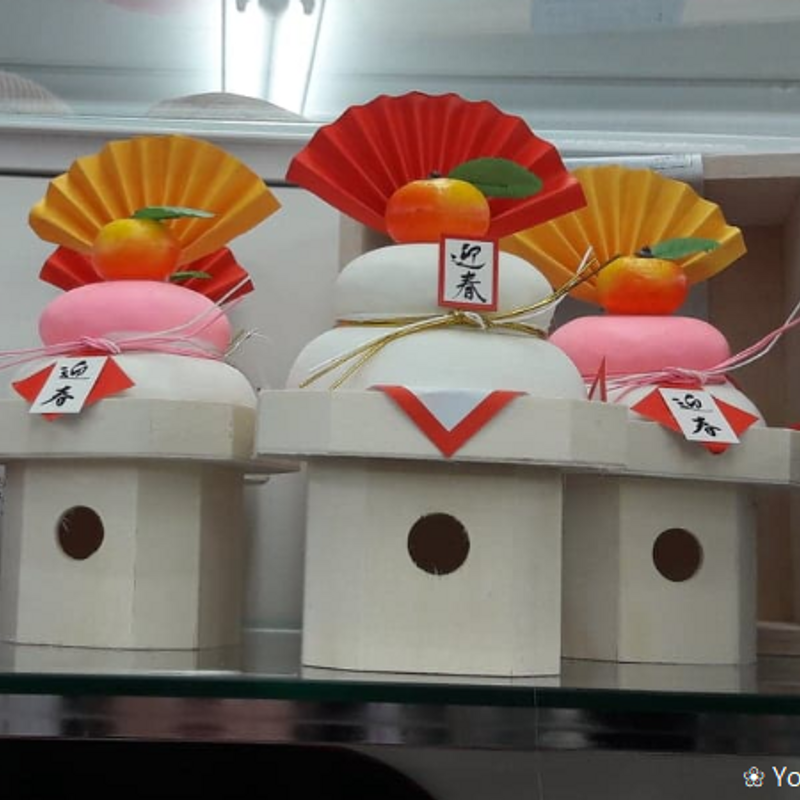 New Year's Traditions

Next to putting up decorations for New Year, there are also some traditions you should get ready for. One of these are Nengajo (年賀状), the Japanese New Years Cards. Usually you send such a card to everyone you have been in business and private contact with during the last 12 months. However, this means you can get very busy. For me, I normally send nengajo to my family and friends.

For nengajo you can find an uncountable amount of different designs and it is really hard to choose which one to take. Because 2019 is the year of the boar, most cards include an illustration of the animal. But for sure, there are also cards with other characters, dogs, cats and more formal ones. You even can print your own.

If you are searching for nengajo, take a look in book stores and stationary shops. I can recommend LOFT, because there is a really huge collection in the chain. But you also can find them at supermarkets, convenient stores and the post office.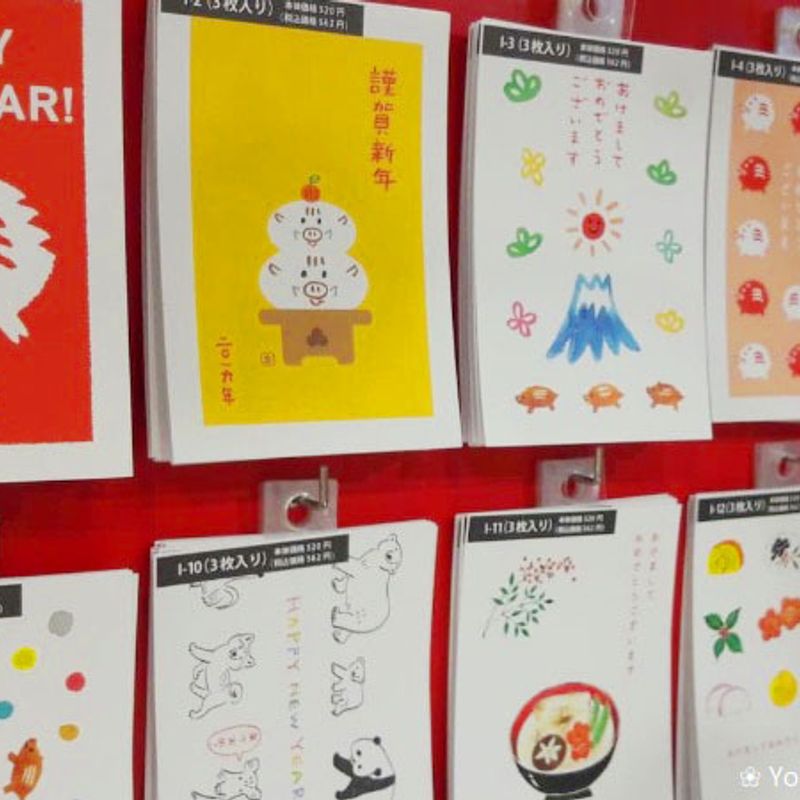 When you have a family and relatives with children in Japan, you should also get some small envelopes for Otoshidama (お年玉). It is usual that children get a certain amount of money for New Year depending on their age.

And even if you don't need to give away any Otoshidama, the small envelopes are often very cute and you can still use them for other opportunities or as small presents for your overseas friends and family. So don't miss your chance to take a look around.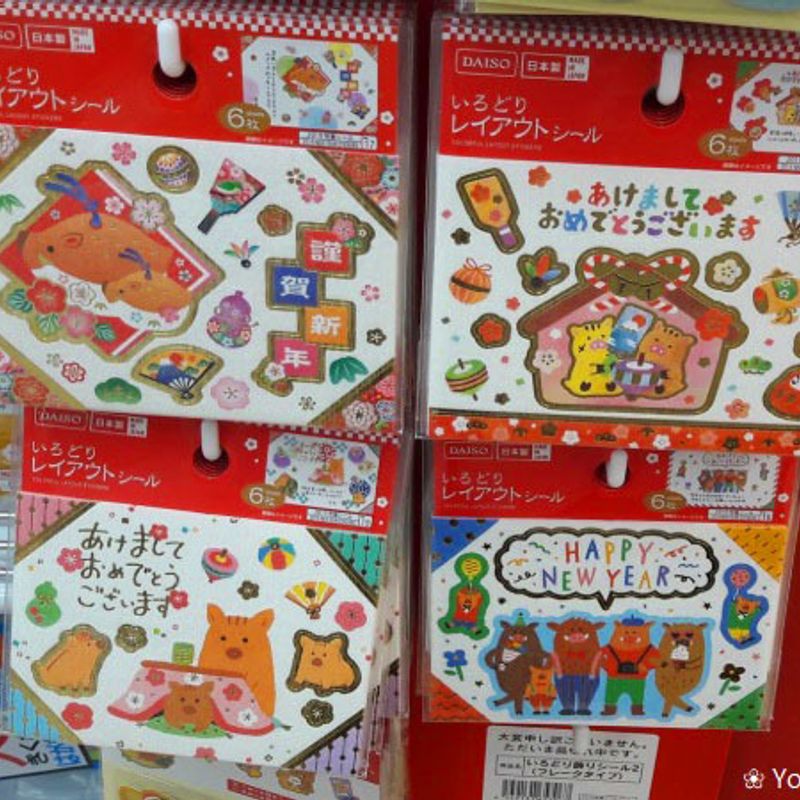 Did you already do all your preparations for the Japanese New Year?
Do you have any special traditions?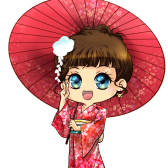 German woman who made several trips to Japan, did one year Working Holiday and started living in Japan again since Oct' 2016 with Japanese husband. Loves music, cats, traveling and food.

Also take a look to my German blog and my Youtube Channel (new video every Friday) → https://www.youtube.com/c/YokoLostInJapan
---