Oct 22, 2017
In the beginning of October my husband and I went to Osaka and Kyoto for a weekend trip. As it is typical for Japan we bought a lot of Omiyage (お土産) there, presents for your family and colleagues. Ok, I only bought a few things for them and a lot for me, but who cares.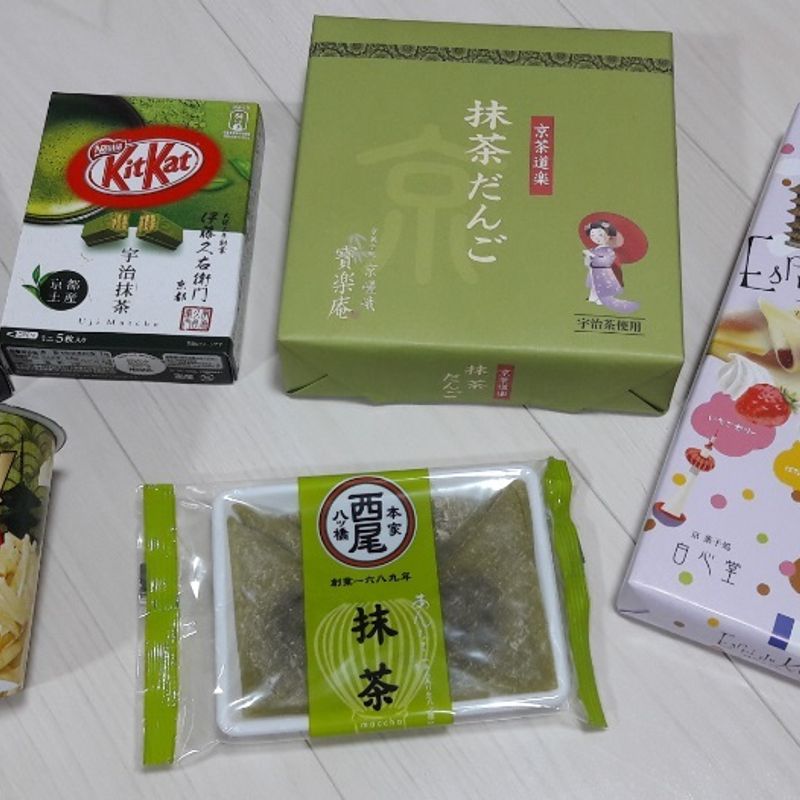 Kyoto is a very traditional city and green tea famous for Japan, so it is a great idea to combine most of the snacks there with green tea. Especially because the Uji region close by is also famous for its green tea. Coming to the point, I bought a lot of sweets including matcha and other tea and don't want to keep it from you. So here we go!
1) Yatsuhashi
I am a really big fan of Yatsuhashi (八ッ橋), traditional Japanese sweets in a triangle form. Normally it is filled with anko, but now there are uncountable varieties of it. I bought a small pack including five matcha yatsuhashi. Surprisingly, the matcha taste of this was not so strong, but they were surely delicious with the anko filling. However, my favorite yatsuhashi might stay choco banana one.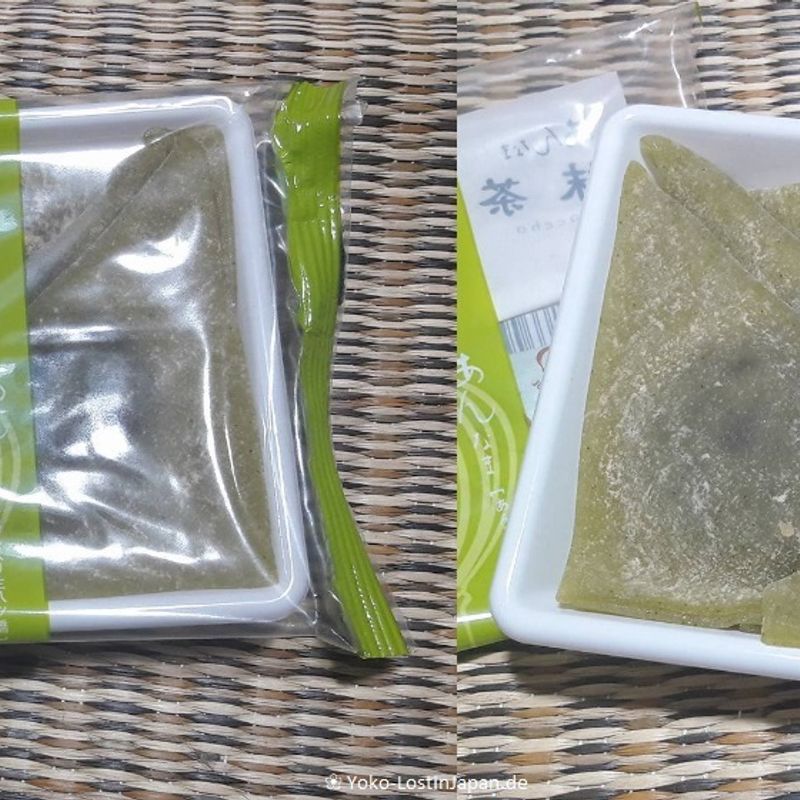 2) Espri de Kyoto
Staying with yatsuhashi, I also got a pack with yatsuhashi filled like crepe. Here we also have different tastes, one including matcha jelly. When opening the box I had a really fruity smell, for sure, coming from the sorts. The matcha one doesn't have a certain smell, but the taste of the jelly inside is very interesting. Next to the jelly there is also milk crème inside which gives a nice taste together.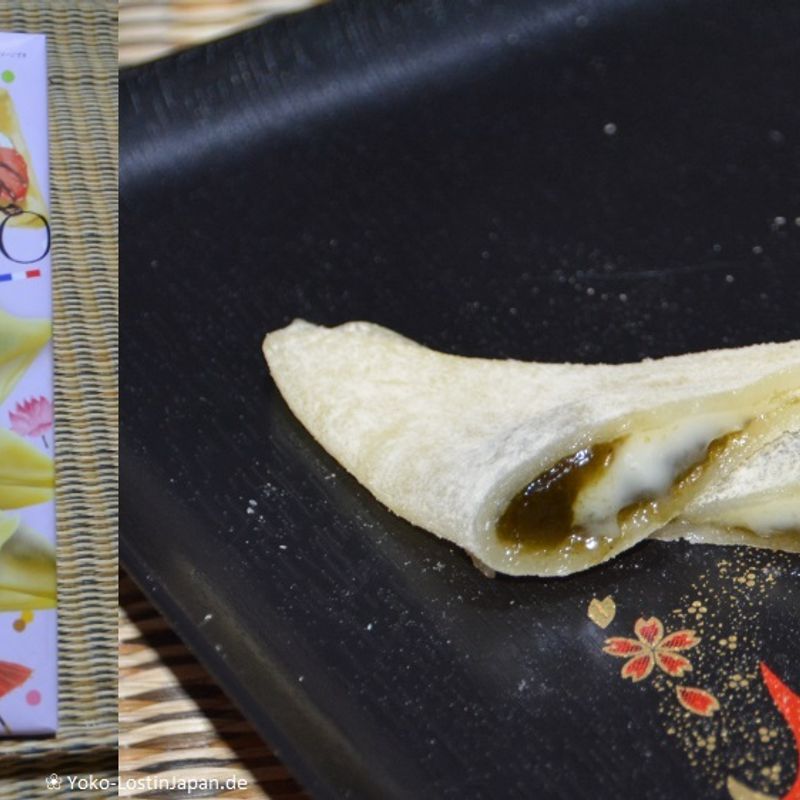 3) Matcha Dango
Finally a real omiyage! I gave this to my colleagues at work, luckily I could try one, too, while break time. You find two small dango on a stick for eating. The mochi-like outside has a green tea taste and inside you find anko. It is a really yummy combination and also my colleagues seemed to like it.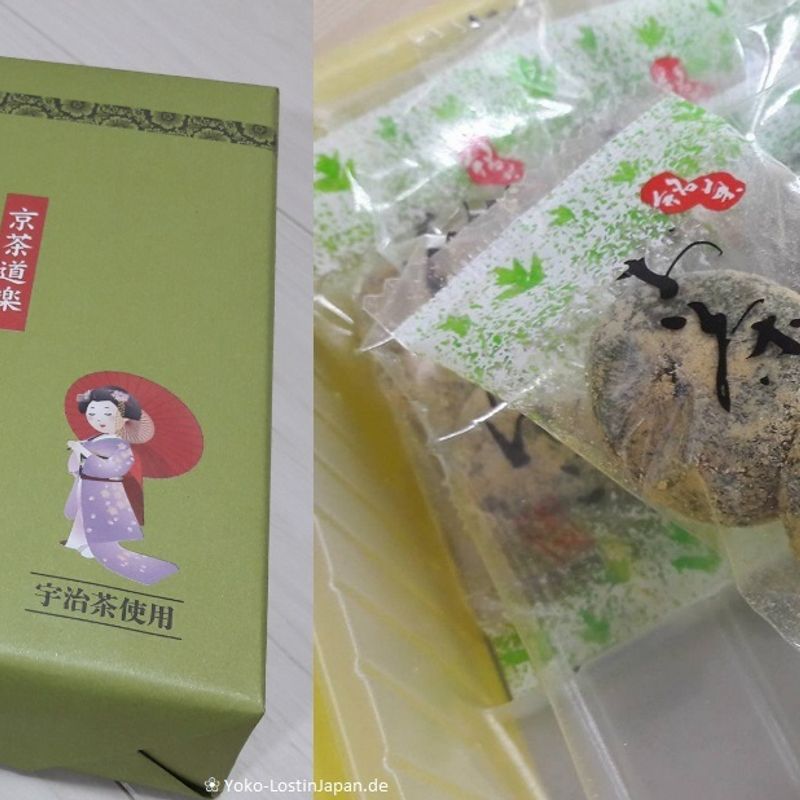 4) KitKat Kyoto versions
As a KitKat lover I had to buy the new KitKat versions of Kyoto. One is Uji Matcha KitKat that has a nice green color. It is very sweet at the beginning, but later you can find the slight bitter taste of matcha in your mouth. The second one is Uji Hojicha KitKat, another version of tea from the Uji area. For me the taste of tea was stronger and it was not as sweet as the Matcha one.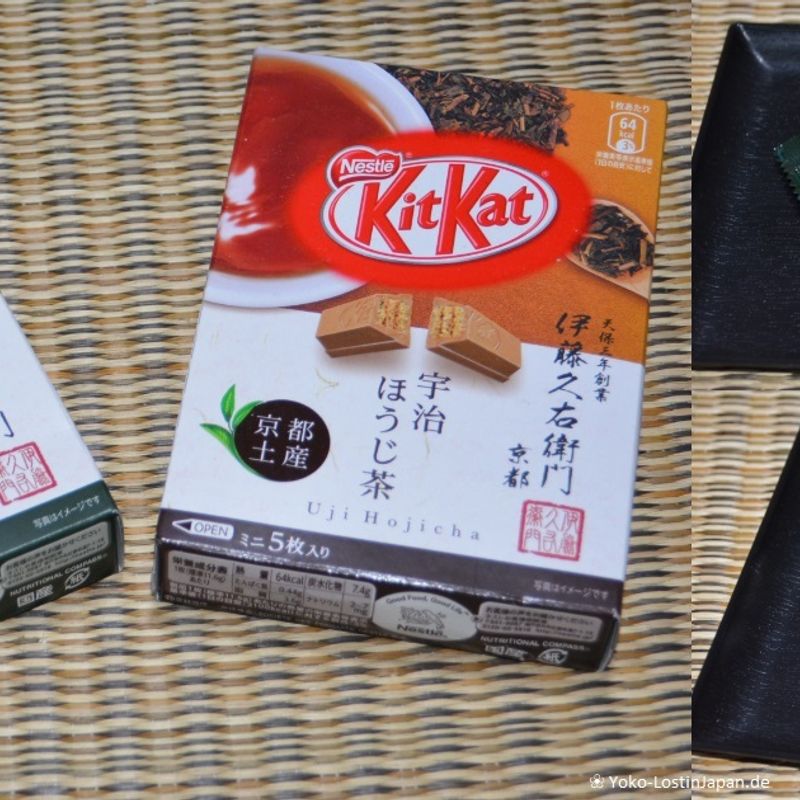 5) Jagadosue
Last one in my list is a potato snack called Jagadosue. On the outside it is said that Uji matcha is included and this sounded very interesting. When opening you could find a bit green powder on the potato sticks, but to tell the truth, neither me nor my husband can find a matcha taste inside. It's a pity…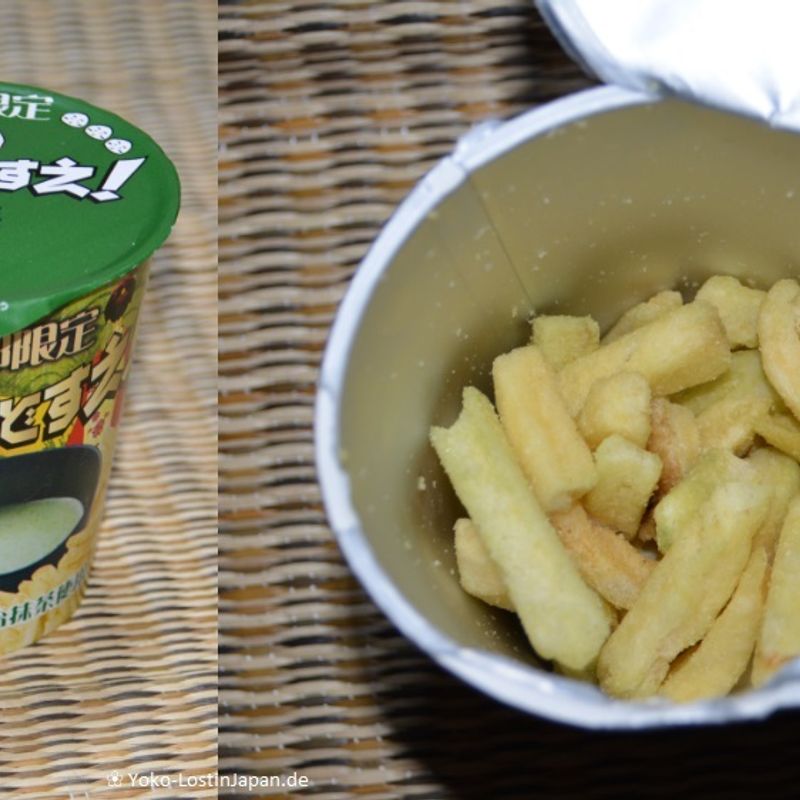 All in all, I am happy with my personal omiyage from Kyoto and have fun eating them. A nice way to enjoy your trip one more time when you are already back home.
This post is a special tea blog report, part of our Shizuoka Green Tea Guide, and a chance through City-Cost for bloggers in Japan to engage in new "Japan" experiences about which to create posts.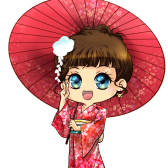 German woman who made several trips to Japan, did one year Working Holiday and started living in Japan again since Oct' 2016 with Japanese husband. Loves music, cats, traveling and food.

Also take a look to my German blog and my Youtube Channel (new video every Friday) → https://www.youtube.com/c/YokoLostInJapan
---