Jun 5, 2018
I am a person who is not good with eating breakfast in the morning, right after getting up. Normally I need at least one hour until I can eat something. And when I watch my husband, who enjoys rice, soba, curry or natto in the morning, I get close to vomiting (unfortunately...). Back in Germany I had two apples during the morning break at my office and over-slept breakfast on weekends. But here in Japan apples are too expensive for this.

However, especially when I need to go to work at the kindergarten in the morning, I have to eat something which also keeps my stomach full until my lunch break comes around 2 pm. And I found something what is working out really well!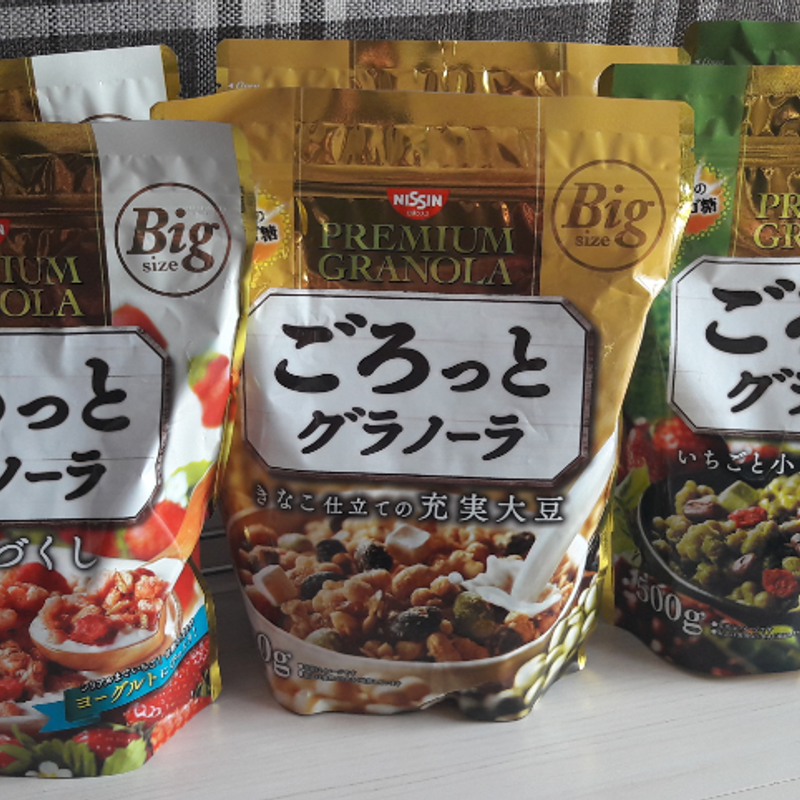 A while ago my husband asked me about trying granola for breakfast and we took a look around the assortment in the supermarket. Most sorts I can't eat though, because I totally don't like raisins. So it took a while to find something without them.
Now I have three different packs of Nissin Premium Granola ごろっとグラノーラ. All are including the usual granola cereals, but are without raisins and are very delicious!
Matcha Version (いちごと小豆の宇治抹茶)
The first one I got was granola with matcha, because I wanted to try it out. There is Uji matcha inside together with azuki beans and dried strawberries to give the whole combination some sweetness.


Kinako Version (きなこ仕立ての充実大豆)
I am a big fan of kinako, soy bean flour, and so I am pretty happy about this version. Futhermore, the mix includes yellow, black and green soy beans, so it is not so sweet.


Strawberry Version (いちごづくし)
The sweetest versions of all three for sure is the strawberry one. It includes two types of strawberries and the cereals are said to be seasoned with strawberry fruit juice.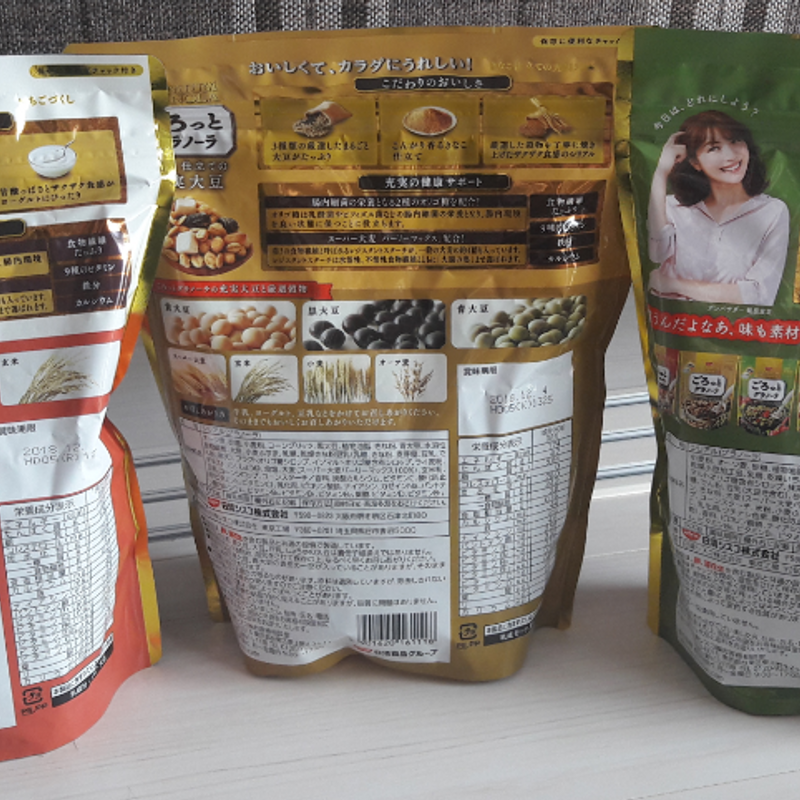 I like all three versions very much, but lately I ended up filling my bowl half with the matcha version and the other half either with kinako or strawberry. The mix is really delicious! Try it out!
I started buying the 200g packs at the supermarket, but then found the 500g packs on Amazon. They sometimes also have these at bigger supermarkets. I saw they are even offering 1000g packs of some versions online, too. However, when I buy them I take care not to pay more then 600 yen for the 500g pack or it would be too expensive for me.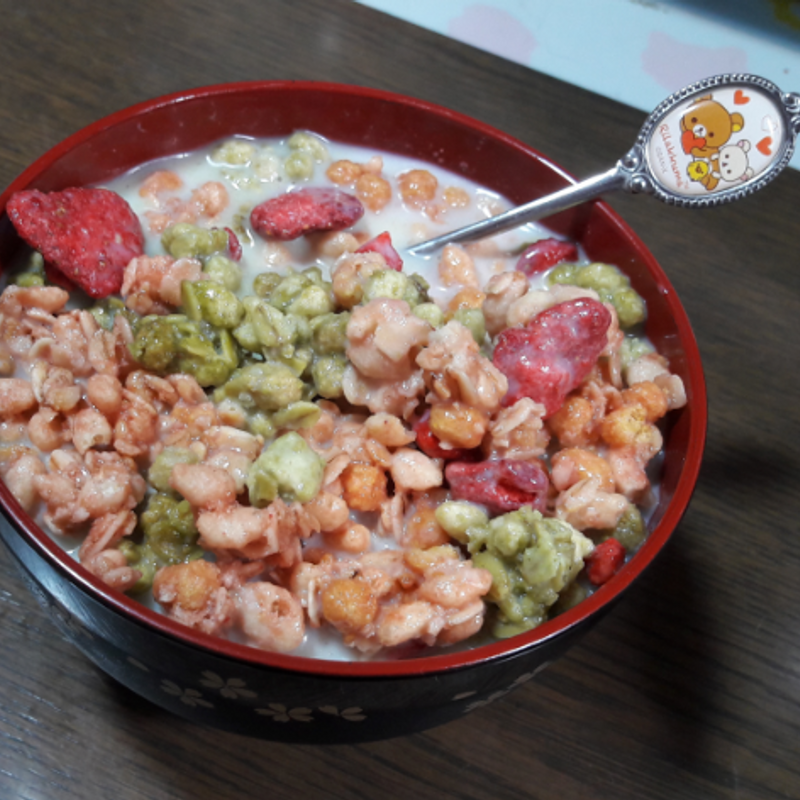 What are you having for breakfast?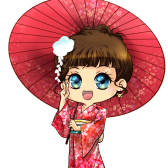 German woman who made several trips to Japan, did one year Working Holiday and started living in Japan again since Oct' 2016 with Japanese husband. Loves music, cats, traveling and food.

Also take a look to my German blog and my Youtube Channel (new video every Friday) → https://www.youtube.com/c/YokoLostInJapan
---
3 Comments
Yum! I've been meaning to add these to my Amazon Pantry order!!

@genkidesu You should definately try it out!

I can't eat breakfast right away either, but cooking brown rice takes a while so it works out fine. I just bought some granola, but like you, I hate the raisins! These flavors all look yummy so I'll try them. The problem with granolas in Japan is that they are more than half puffed rice. I want the granola with mostly oats!