Jun 14, 2019
Lately I started to set my appointments with friends before work. Because I am mainly working in the afternoon we are ending up having lunch somewhere and this is a chance to explore new areas, new cafés, restaurants and more. I enjoy this opportunity to have a chat with my friends while eating some delicious food.
At the end of May I ended up meeting a friend in Futako-Tamagawa. This is a station on the Den-en-toshi Line between Shibuya in Tokyo and Chuo-Rinkan in Kanagawa Prefecture. I am working at an English school twice a week on this line, too, so it's a convenient location to meet up before work.
Our main reason to go to Futako-Tamagawa is the Baumkuchen Café which I saw during my last visit in March for a Rilakkuma collaboration café. Because I am from Germany, the same as Karl Joseph Wilhelm Juchheim who brought Baumkuchen to Japan, I really wanted to visit this cafe.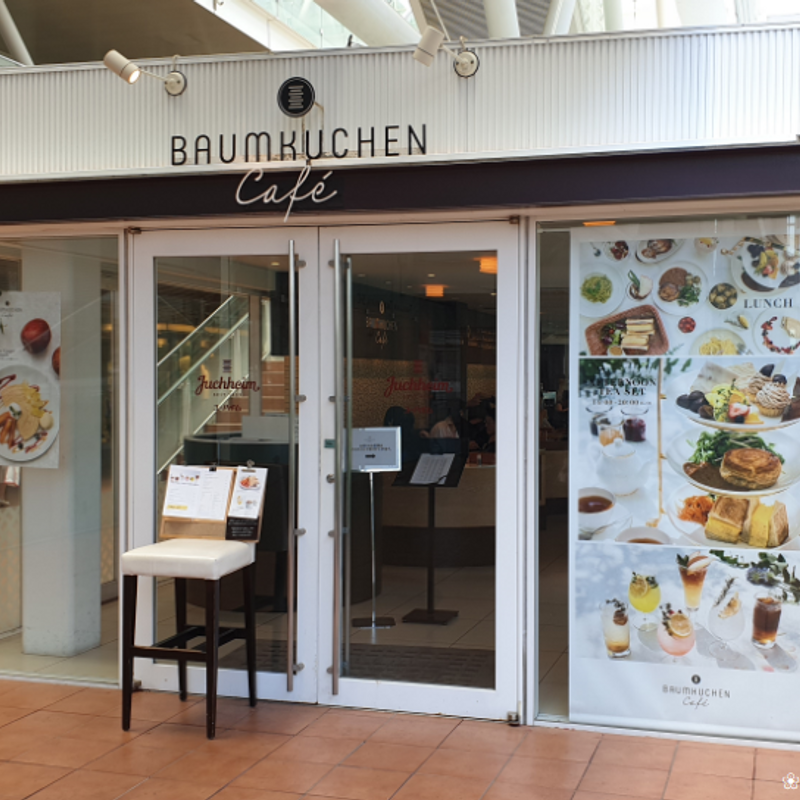 The Baumkuchen Café is located in a small building on the second floor of the Takashimaya SC Building in the middle of green trees and plants. The dishes are very delicious and it was hard to choose which we should take. I was thinking briefly about the matcha parfait, but ended up with a berry Baumkuchen plate, together with a cup of mocha which I actually only took because it looked so beautiful. Normally I don't drink coffee, but with the right amount of sugar it was OK.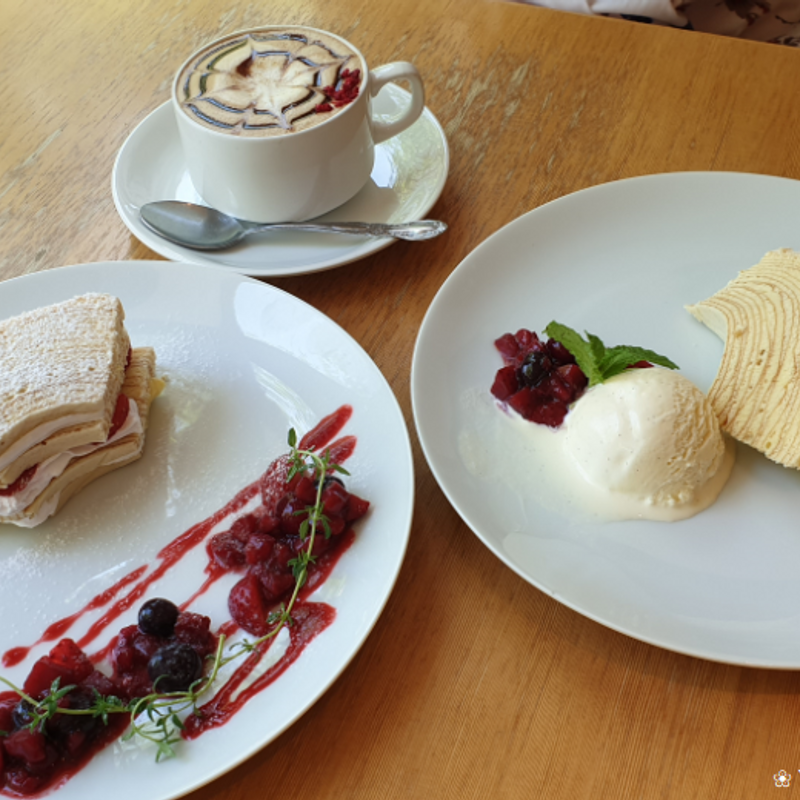 We spent a nice time there, eating and chatting and then decided to go for a walk before we would go to another café. The dishes at the Baumkuchen Café are rather small and we were still hungry. So, walking should leave enough space in our stomach for the next round of sweets.
Close to Futako-Tamagawa Station is Hyogojima Park (兵庫島公園). I have often seen it from the train and always wanted to go there. The weather was perfect – sunny, but not too hot because of a fresh wind – and so we decided to go there. It is really nice to walk along the ways. It smelled like fresh grass and everywhere you could see water, stones, nature, … so beautiful and relaxing for your soul.
After walking around we sat down on some benches in the shadow, watching the river flowing by. There are constructions for wisteria and I wish they would already have been blooming.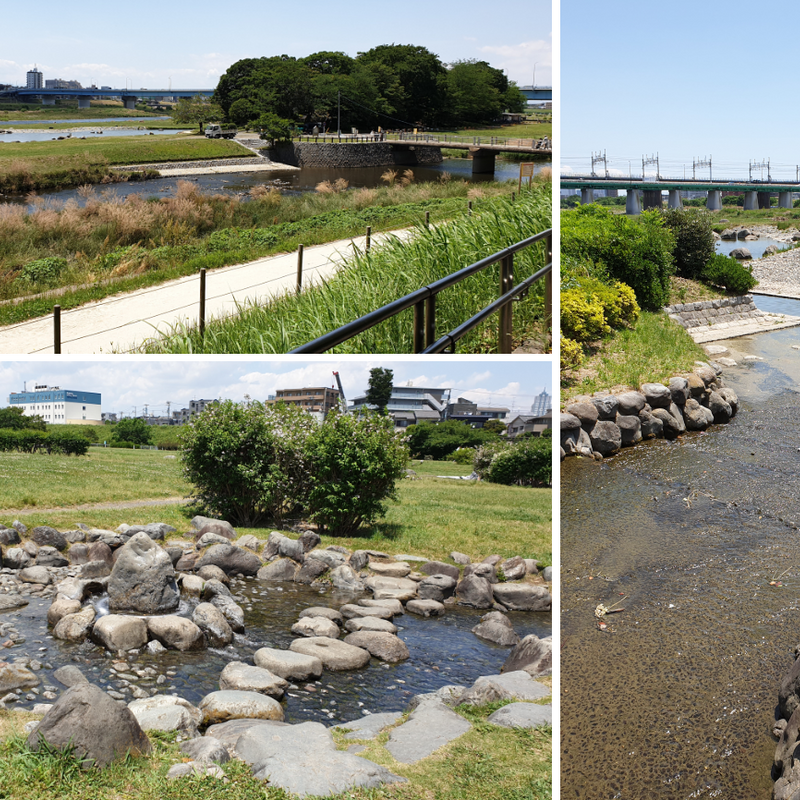 Back at the station it was time for our second lunch. We chose the HARBS Café which is located on the opposite side of the Baumkuchen Café on the second floor of the Dogwood Plaza. The motto of the café is, "cakes that can fill your heart with happiness". I have been there once in Shibuya several years ago and was happy I could finally visit it again.
The pieces of cakes at the café are really huge and very fresh. They are handmade and to prevent deterioration they keep the cakes whole and only slice it when one piece is ordered.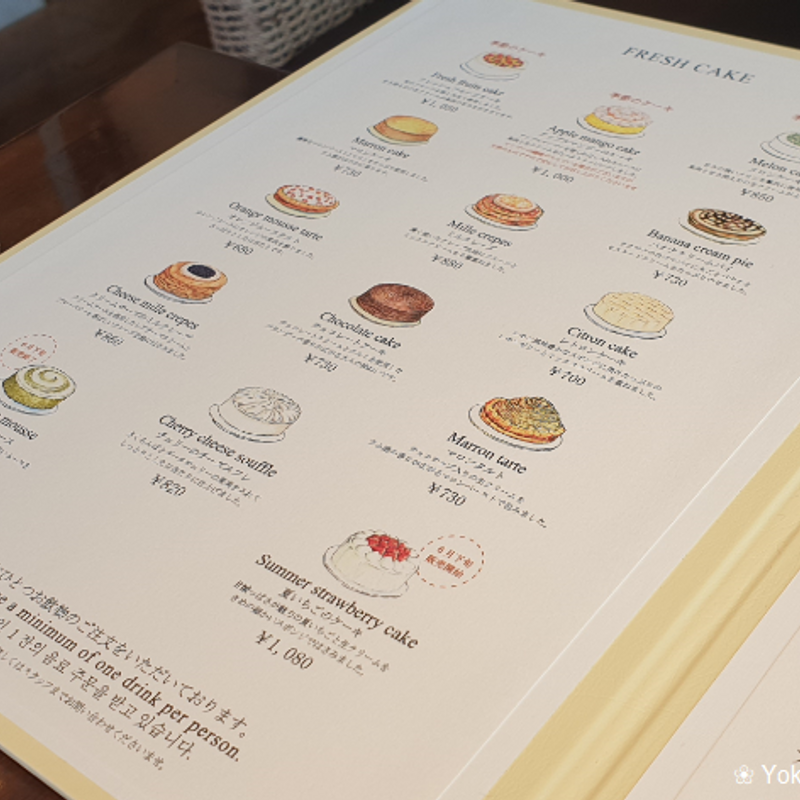 During my last visit I had the Mille Crepe with fresh fruits and I still remember how much I loved it. This time I went with the Fresh Fruit Cake which was really delicious, too. It was filled with crème and several fruits, such as strawberries, kiwi, blueberries, oranges and more. My friend went with the chocolate cake which was amazing, too.
The cakes are expensive, but because the pieces are so huge it is completely OK. The only point of contention I have with HARBS Café is that you have to order at least one drink. I chose a cold green tea, which was a nice refreshment, but actually I planned to stay with the free water.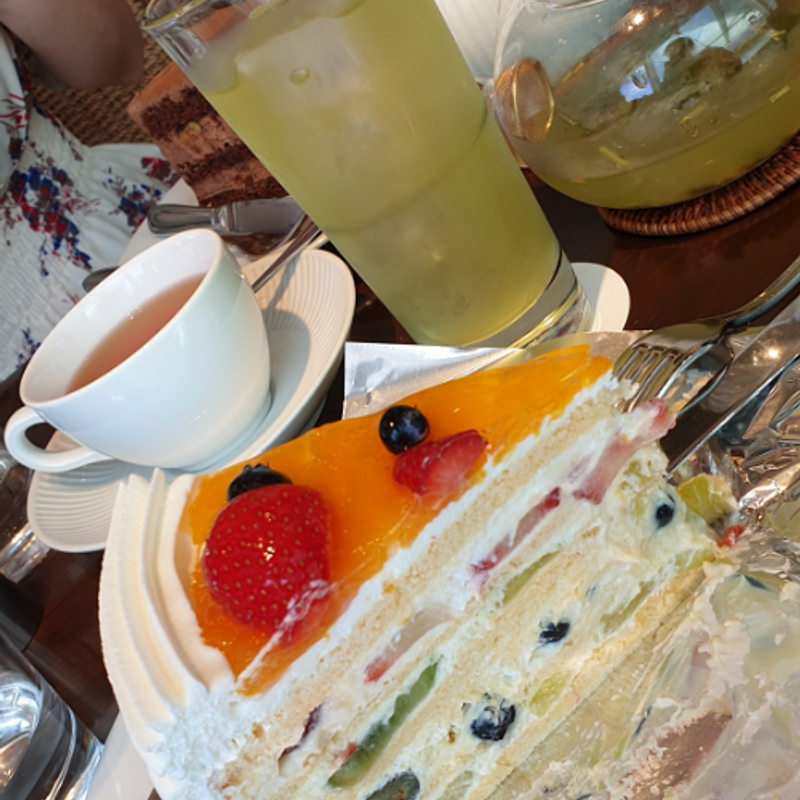 We had a nice time in the Futako-Tamagawa area and I am looking forward to going there again and explore the area more. There is still so much to see.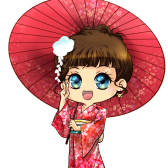 German woman who made several trips to Japan, did one year Working Holiday and started living in Japan again since Oct' 2016 with Japanese husband. Loves music, cats, traveling and food.

Also take a look to my German blog and my Youtube Channel (new video every Friday) → https://www.youtube.com/c/YokoLostInJapan
---