Dec 19, 2017
For me it is a tradition to visit a Christmas market around Christmas time every year - even if I am living in Japan now. In Germany you can find Christmas markets in nearly every city. In Japan you have to search a little bit more. There are some in Tokyo, but I personally like the one in Yokohama very much.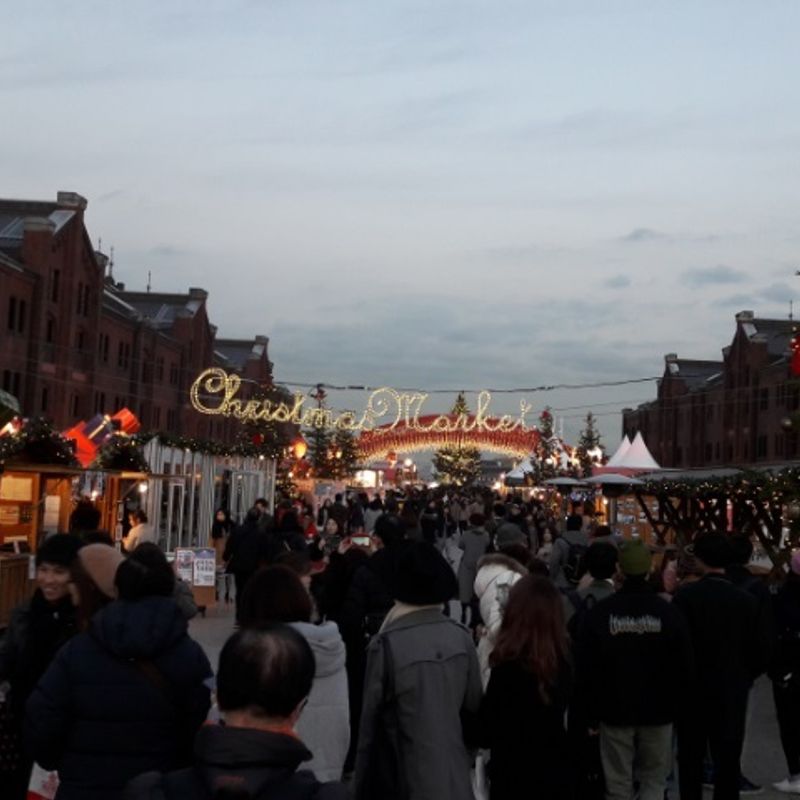 Last Friday we were a little group of German and Japanese women who wanted to spend some time together. We met at 4 pm at Sakuragicho station and walked to the Akarenga (赤レンガ倉庫), also known as Red Brick Warehouse. It slowly started to get dark and the lights were really beautiful. They have a "tunnel of lights" this year that looks so amazing, just right in the combination with the Christmas tree and the stalls with Christmas decorations.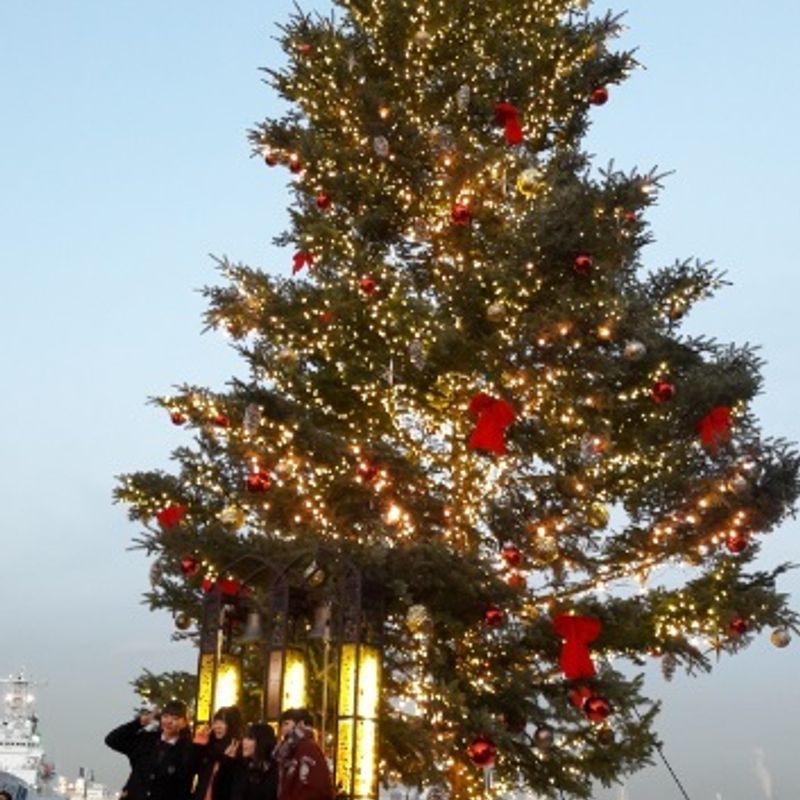 We bought some Glühwein (hot wine) with different tastes - red one and apple. Luckily it was not as crowded as last year, when we went on a Saturday and we even got a table to sit down. The Glühwein was really yummy, but also expensive. Because of this we also decided to have our dinner at another place and don't eat the over-priced dishes. Especially when you know the prices from Germany...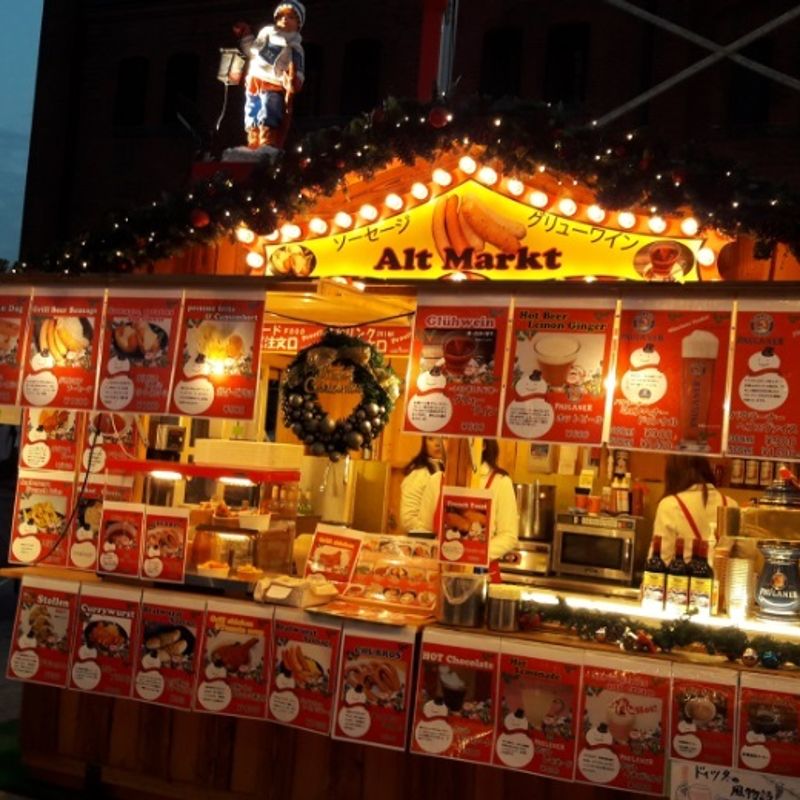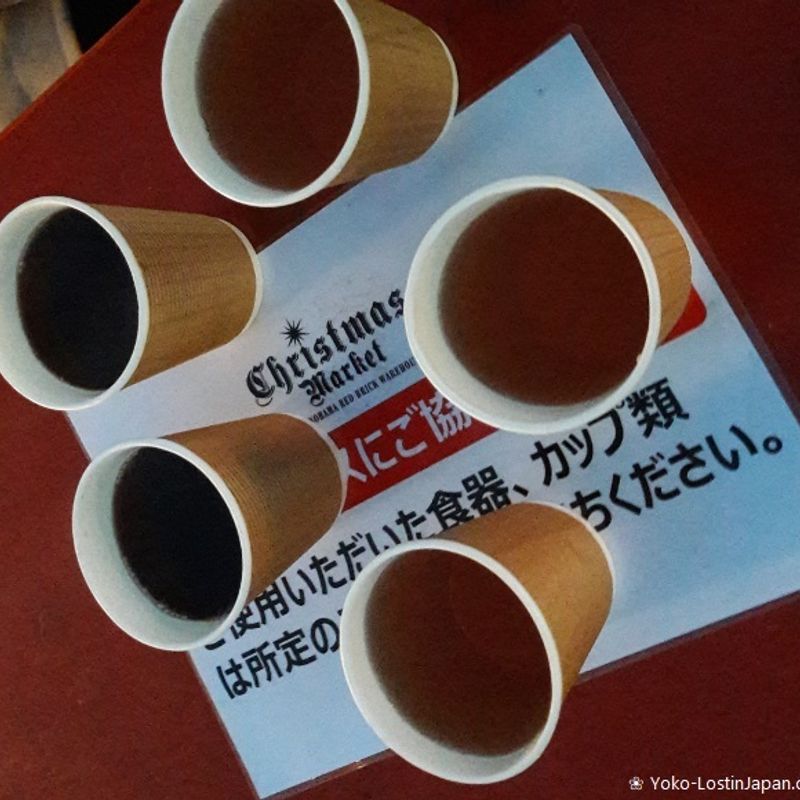 However, because the Chrismas market is for free, it is always worth a visit just to get the right Christmas atmosphere. If you want to go there, the Christmas market in Yokohama is opened until 25th December this year.
What do you do in Japan while Christmas time?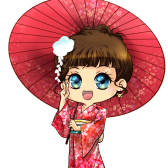 German woman who made several trips to Japan, did one year Working Holiday and started living in Japan again since Oct' 2016 with Japanese husband. Loves music, cats, traveling and food.

Also take a look to my German blog and my Youtube Channel (new video every Friday) → https://www.youtube.com/c/YokoLostInJapan
---