Aug 31, 2017
Summer time means festival time. But Japan doesn't only have festivals with fireworks and traditional performances, in Japan you also can find really great music festivals. Summer Sonic and Rock in Japan are just a few to mention. This summer I finally had the chance to go to a-nation, a music festival from the music company avex presenting some of their artists
I have been a fan of Hamasaki Ayumi for several years now and Ayu mostly is one of the main acts of a-nation. This year it lasted for two days (Saturday & Sunday) at the huge Ajinomoto Stadium in Chofu, Tokyo. I went there on Sunday to see not only Ayu and had a lot of fun in the sun!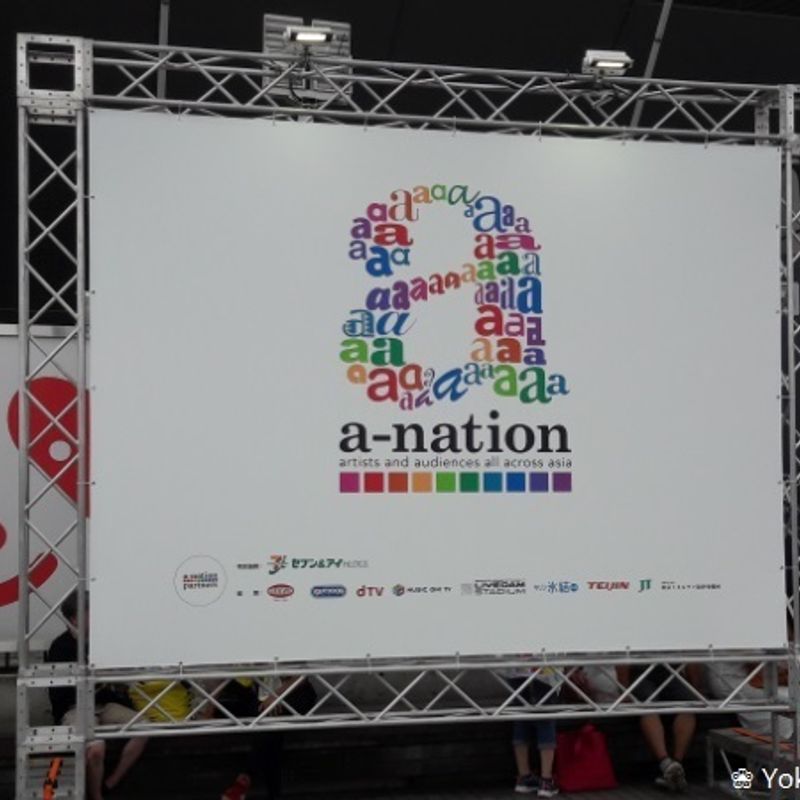 Outside the Stadium
Even if you didn't have a ticket, there was a lot going on outside Ajinomoto Stadium at the Community Area. For sure, that was also a nice opportunity to spend some time before the show begins. I first went to the goods area where several goods of the artists were sold. I got the beautiful Ayu uchiwa and some bracelets. After this I wanted to get my hair done at the Beauty Area, but too many people lined up for it, so I skipped this.

While a boyband was performing on the small stage, I lined up at the photobooth of dTV. Here you could take a super sweet angel photo with your phone. If you uploaded it on your SNS account with a certain hashtag you could get this pic printed on a small card. I got a second one to put on the big moments wall with a personal message. I think that was a really nice idea and liked it a lot.
For sure, there was a lot of food to buy there, too, including yakisoba, okonomiyaki, sausages and more; also a lot of different sorts of kakigoori for cooling you down. Wilkinson was even doing a promotion by giving out free water bottles! And if you brought some garbage to the Eco Stations you got a colorful ribbon. The more you throw away, the more ribbons you could collect!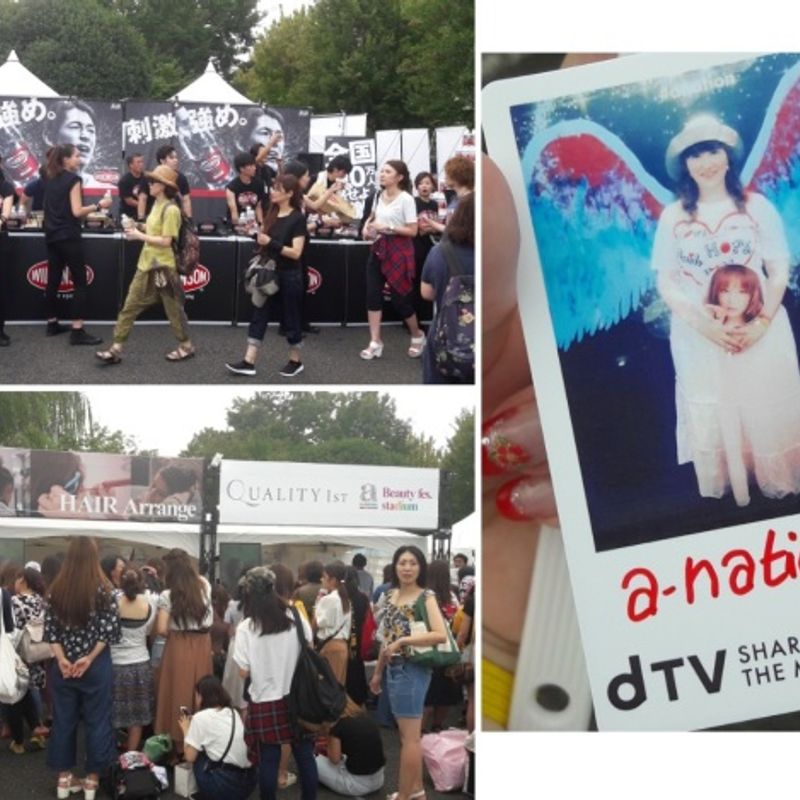 Inside the Stadium
The a-nation show officially started at 2:30 pm. The first acts held their shows for around 20 minutes. Later the show times increased to 30 and 40 minutes with the more popular acts. In between they also had shooting acts performing just two songs.
Personally, next to Ayu I knew only two acts: VAMPS and MY FIRST STORY and it was so much fun to see them live. However, I also could get to see a lot of other acts I didn't know before. One or two I might listen to again. You always could leave your seats, buy something around the food area and spend the afternoon and evening which was quickly rushing by.
Ayumi Hamasaki was the final act and played for one full hour including many highlights. One of these was definitely her going around the arena on a small truck. Because I had a seat at the last row of the arena (I was so disappointed about this) I was at least able to see her close for a few seconds. It was a great show – and a great day, too – which ended with a big firework display over Ajinomoto Stadium.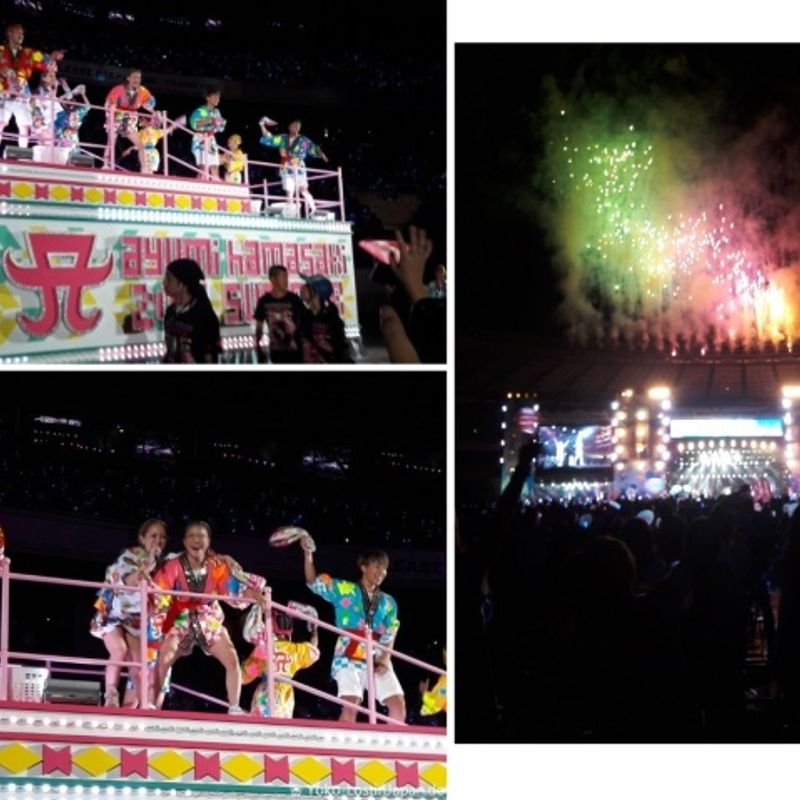 Even though the tickets are expensive, I am thinking about going there again next year.
Have you ever been to a music festival so far?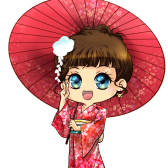 Young German woman who made several trips to Japan, did one year Working Holiday and started living in Japan again since Oct' 2016. Love music, cats, traveling and food.

Also take a look to my blog and my daily updated FB page → https://www.facebook.com/yokolostinjapan/
---