Aug 23, 2017
As with every summer the Pikachu event was taking place in Yokohama from 9th to 15th August this year. I went to the first event in 2014 and enjoyed it very much. Finally, after three years I could join it again this time and it was totally worth it.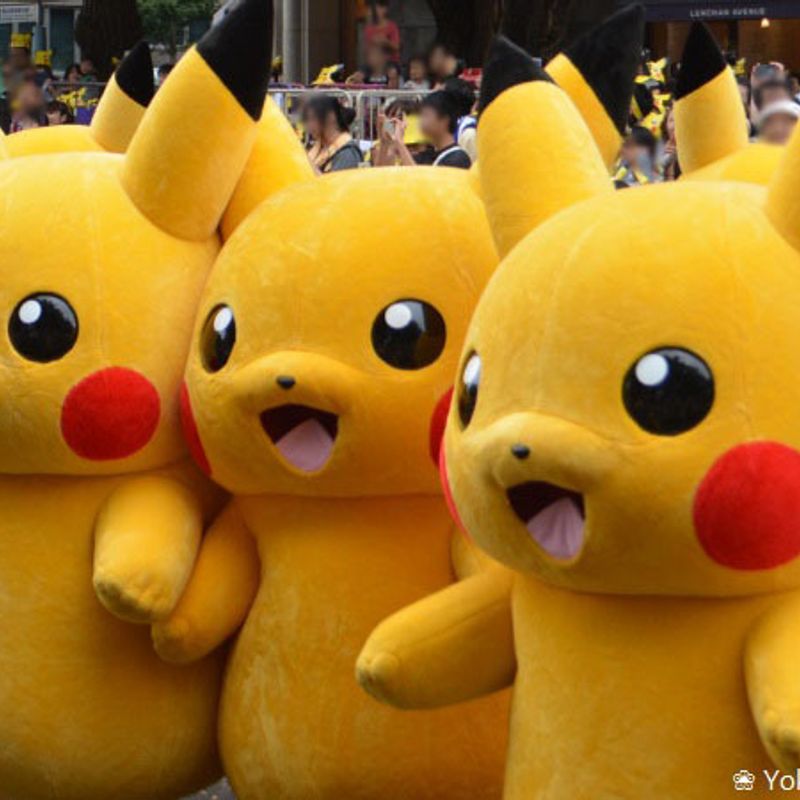 We first made a short visit to the event on Saturday because we had some other plans for this day in Yokohama. I was surprised so many people were there, but for sure, the sunny weather was inviting for a walk around the Minato Mirai area, see some Pikachu around and catch a lot of Pokemon while playing Pokemon Go. We spent a good hour there and were lucky that a small Pikachu parade with 20 Pikachu passed by. I also could see my beloved Mimikyu! ♥
I actually wanted to buy the event towel at the Pokemon Center. However, so many people were lining up that it would have taken hours to get inside… We watched the dance show at Queen's Square which was really nice. But that was it for the day and we left the event again.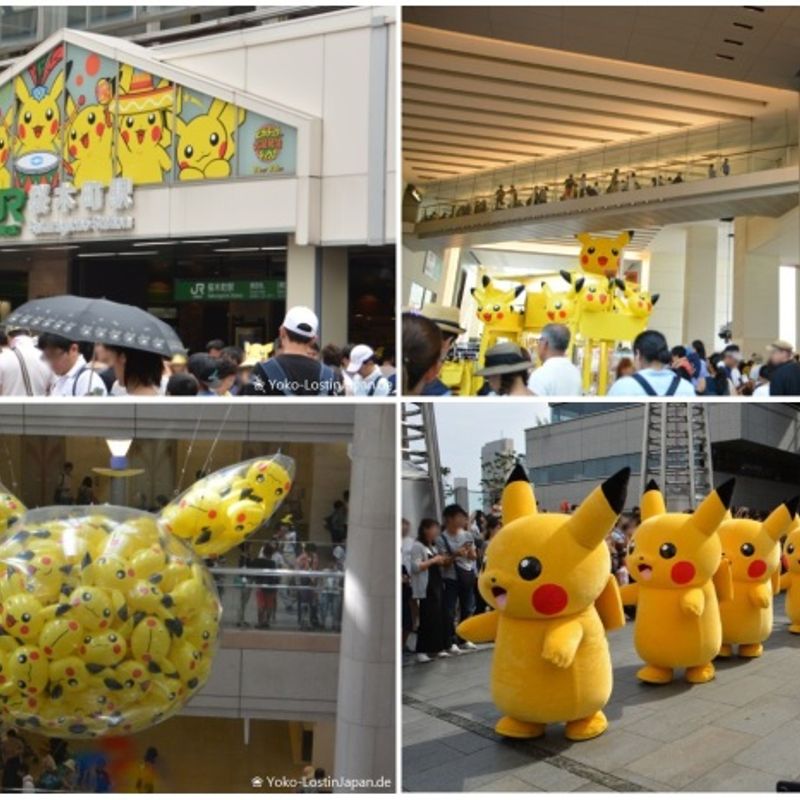 Our main day was Monday. My husband took a day off for it, I had a summer break anyway. After standing up we realized it was raining and we were afraid what will happen that day. At around 10:00 we arrived in Yokohama, the rain was annoying, but many other people were already there. We planned to visit the Pokemon Center in the morning, but also this day, the queue was too long – not worth waiting for me for just buying a small towel.
After looking around for a while we wanted to watch the Umi no Carnival show at 12 am, but it was cancelled because of the rain. Luckily, we at least could meet the Captain Pikachu in this area. I returned there later and could watch the show at 2 pm. It was very nice and funny.
At the Akarenga area Softbank had some booths where you could take a photo and then get it printed on a card for free. It took a while but it is a good memorial of this day. While doing this, it finally stopped raining. We enjoyed a small lunch at the African style festival which was taking place at the same time.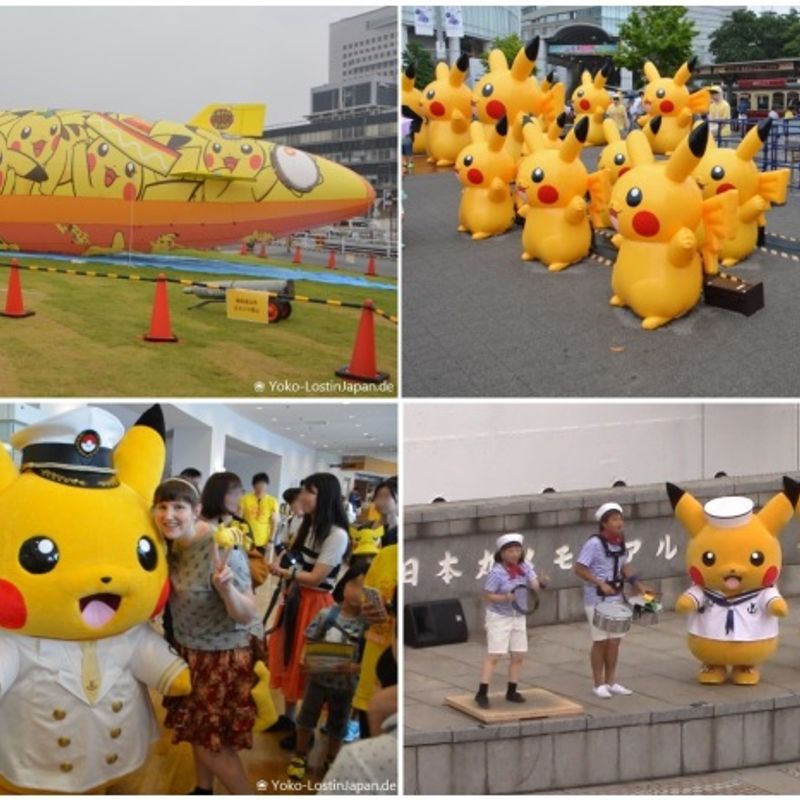 The highlight of this day was the big Pikachu Carnival Parade, which is held only once during the event. That was the reason why we expected many people on this day even though it was a Monday. My husband was so nice and went to the Nihon Odori alone first to receive seats for us. While doing this I could watch the cancelled show from before. I arrived at the parade area shortly before 3 pm, one hour before the parade should start, and it was already so crowded. Luckily my husband got us some seats in the 2~3 row.
The Pikachu Carnival Parade was really amazing: around one hundred Pikachu and a lot of dancers celebrating and dancing through the street and sharing so much joy and energy. Three wagons were passing by, too, and the whole show lasted around 40 minutes in our area. Really unforgettable!
With this the program ended for the day. I was exhausted and wanted to go home, but my husband reminded me that I wanted to see the ferry wheel at Cosmo World lightning up with Pikachu. For this, we needed to stay about two more hours. So, first we relaxed a bit and then had dinner at CoCoCurry just around the corner. With a filled stomach we went back to the Landmark Tower area and had a good timing with the ferry wheel. Such a nice view!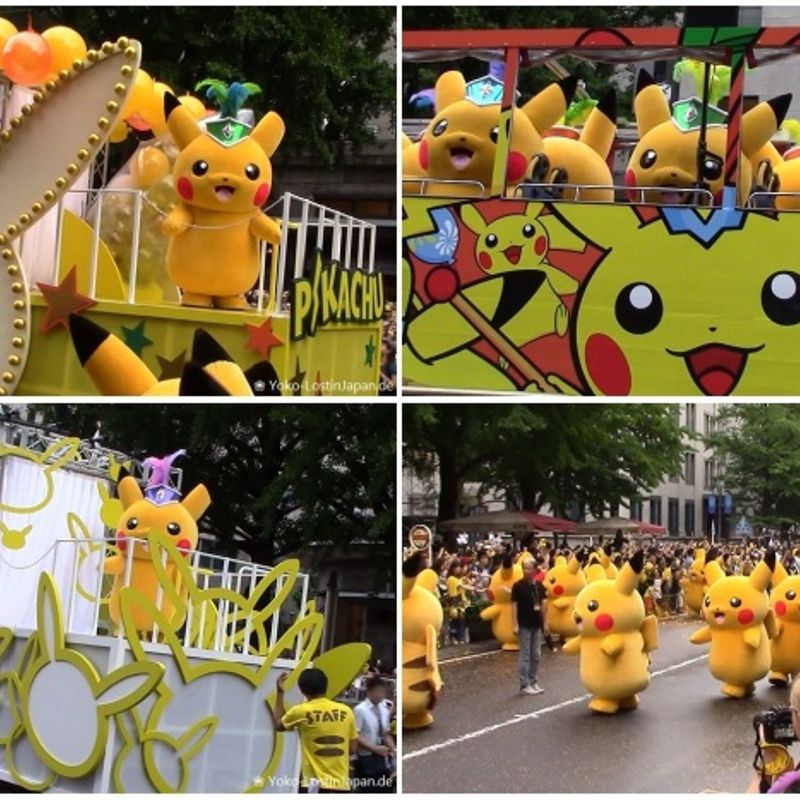 If you spend your summer in Japan and have an interest in either Pikachu and Pokemon or simply in the crazy side of Japan, you should definitely join the Pikachu Outbreak (in Japanese: ) one day. It is a lot of fun and you will probably never forget about it. And the best thing about it: it is all for free! Let's have fun in the sun!
For those who want to see the day in moving pictures, I uploaded several videos on my YouTube channel:
- Pikachu Outbreak 2017 (about the whole day)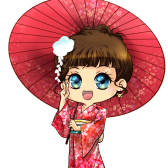 Young German woman who made several trips to Japan, did one year Working Holiday and started living in Japan again since Oct' 2016. Love music, cats, traveling and food.

Also take a look to my blog and my daily updated FB page → https://www.facebook.com/yokolostinjapan/
---
2 Comments
Nice one! I am so jealous. I really wanted to go but we're so far from Yokohama that we really couldn't afford the trip. Looks like it was a great time! Hopefully we can make it work next time.

@JTsuzuki That's the good point about living at the JR Yokohama line ;) It took us just 40 minutes by train without even changing. Hope you can make it some day!