Feb 22, 2018
Okinawa World (おきなわワールド) is a theme park located in the southern part of Okinawa's main island. It is a touristy spot to introduce Okinawan culture, but not only this – there is also a huge cave to explore.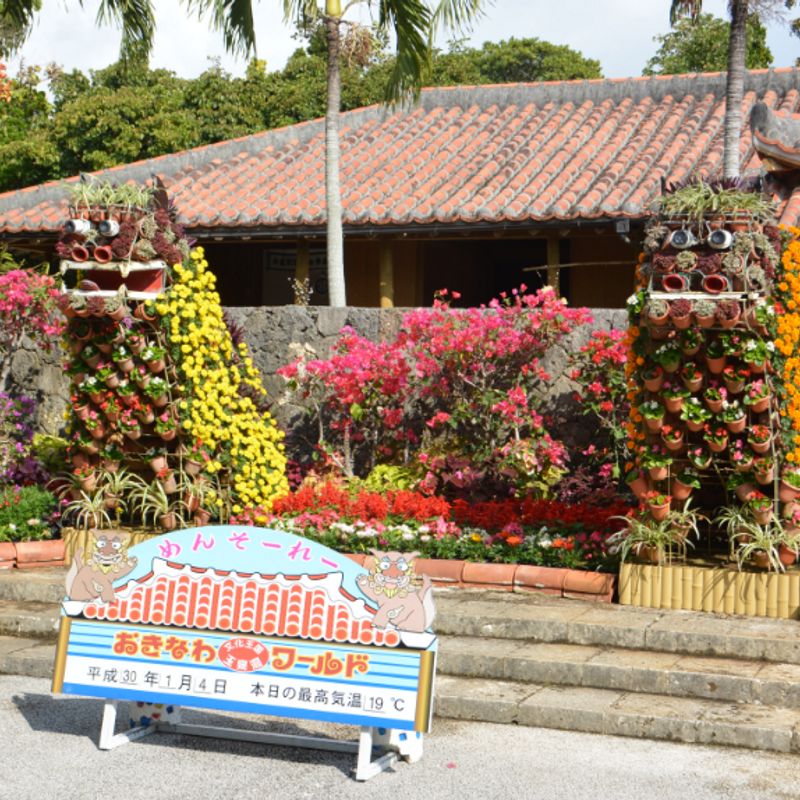 Attractions of Okinawa World
The theme park has many attractions you can visit. Here I have an overview for you.
Gyokusendo Cave
The Gyokusendo Cave probably is the highlight of Okinawa World. The beautiful natural scenery here was created over 300,000 years ago. 850 meters of the cave are open to public and you can walk through it. Plan at least 30 minutes for this, because there are many unique spots you can see inside the cave. It is really impressive!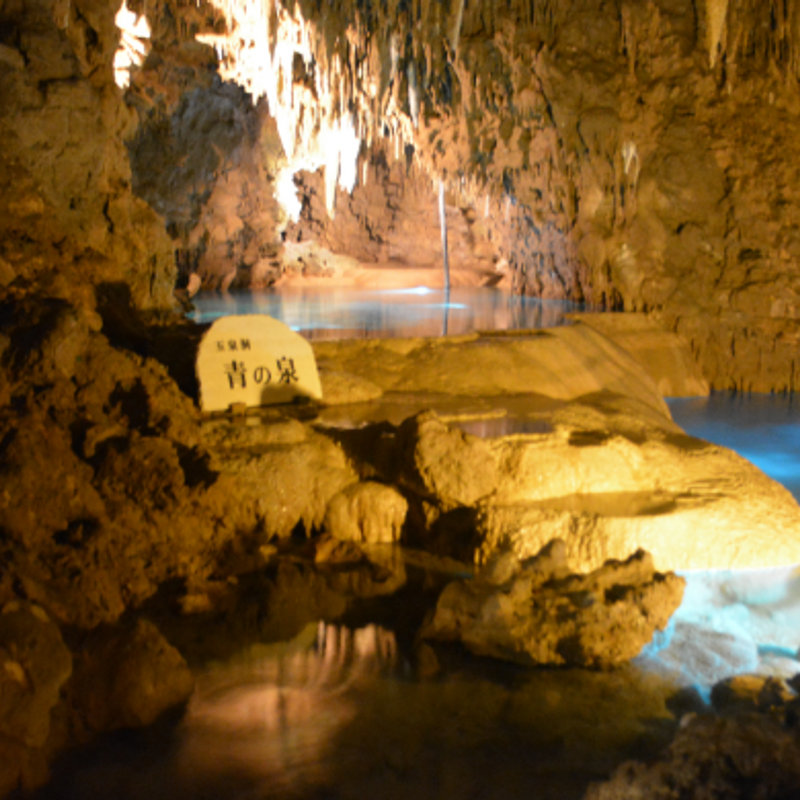 Kingdom Village
Kingdom Village is a replica of a traditional Ryukyu village with many buildings and Okinawan architecture. You can see and take part in different craft workshops such as weaving, indigo dyeing, paper making, playing traditional instruments and more for some extra money. You can take a look through the Kingdom History Museum and take memorial photos in colorful costumes.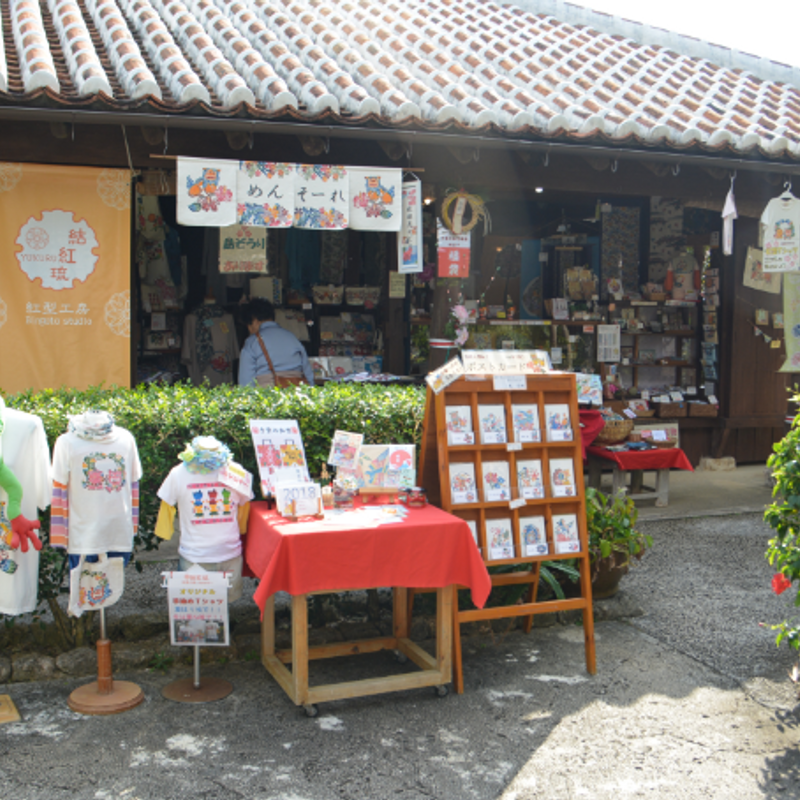 Four times a day the Super Eisa Performance is held at the Eisa Plaze where you can get an impression of Okinawan dance and even join the dancers at the end.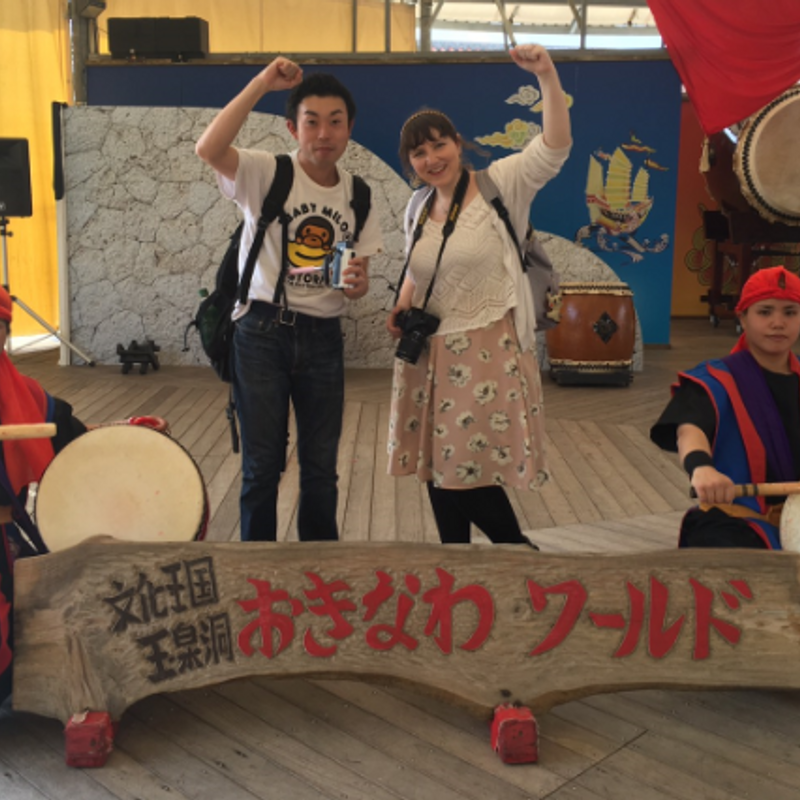 Habu Park
Habu is the name of the poisonous snake which is found in Okinawa. At the Habu Park you can find a museum which gives you an insight into this reptile's life. You can see some real snakes (and turtles and bats) in the small zoo and even a Habu Show is held five times a day. At Kingdom Village you even can take a memorial photo with a snake.
Nanto Brewery
At the Nanto Brewery the liquors are made of local ingredients. Next to Okinawa Sango Beer that includes 100% coral water from the cave, they also produces habu sake – liquor including snake! Taste these and other products at the brewery.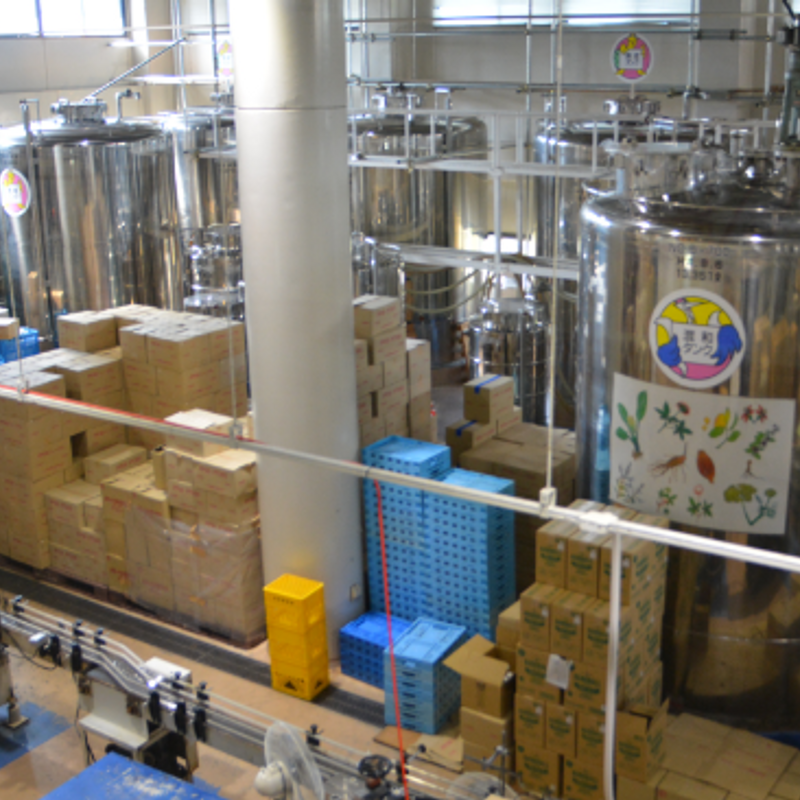 Tropical Orchards & Fruit Kingdom
One part of the Kingdom Village is the tropical orchards where tropical fruits such as mango, papaya and pineapples are growing. Depending on the season, you can see rare flowers, too. At Fruit Kingdom you can enjoy some delicious fruits and fresh coconut juice. Watch how the coconuts are opened right in front of your eyes!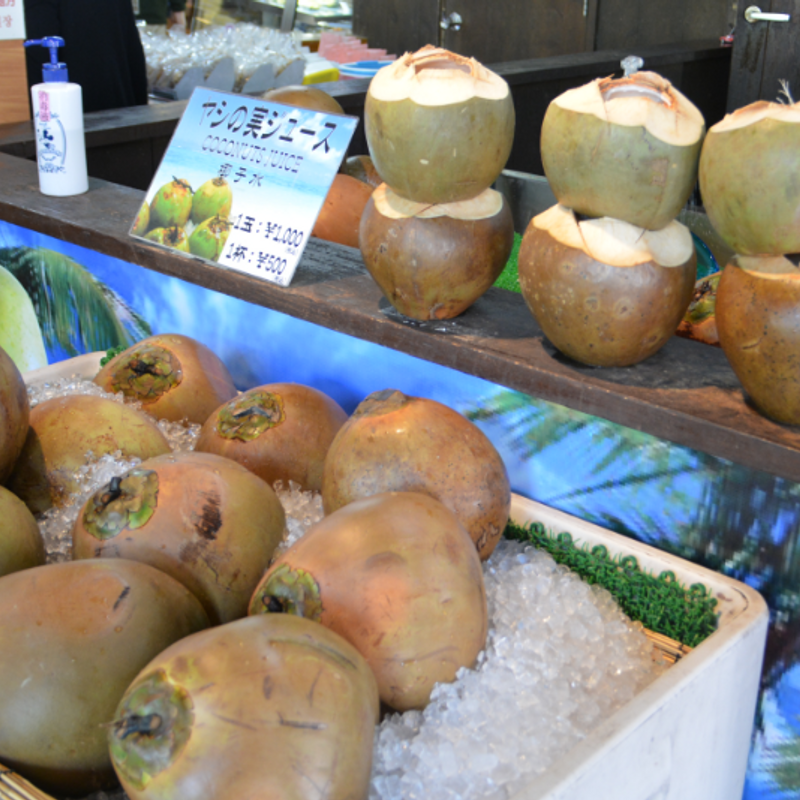 How much does it cost?
There are different tickets you can purchase at Okinawa World, depending on what you want to see. The "free pass" for all attractions costs 1,650 yen. If you want, you even can get a premium ticket for 2,300 yen which includes a 1,000 yen voucher. A cheaper ticket which includes only the Kingdom Village and the cave costs 1,240 yen. If you want to visit only Kingdom Village or only the Habu Park, single tickets are available for 620 yen each.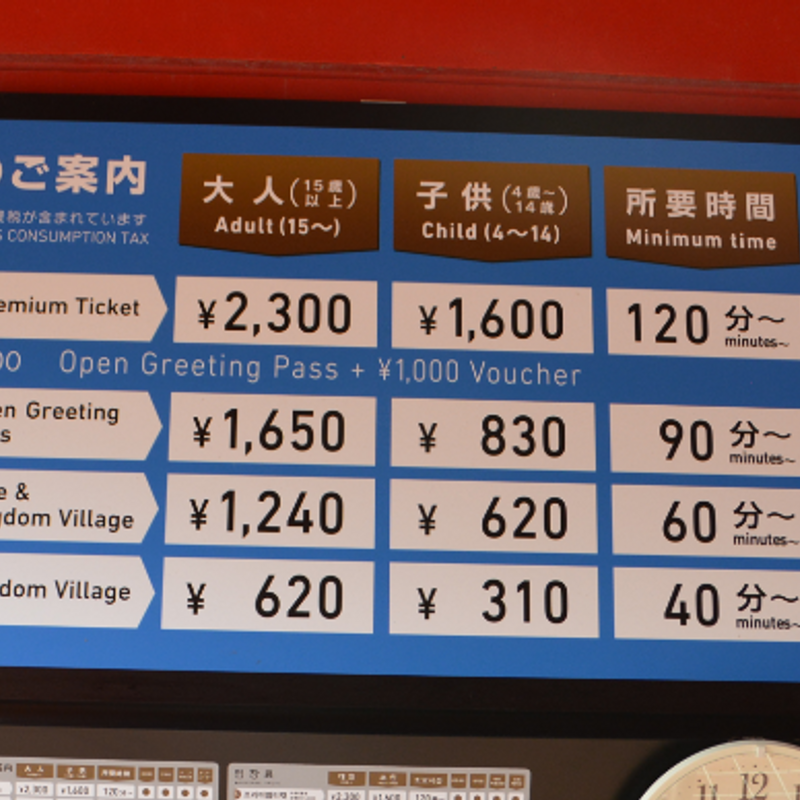 How to get to Okinawa World
As I mentioned in an earlier article, if you are needing to use the public transportation in Okinawa, you should plan carefully. From Naha Bus Terminal you can take bus number 83 or 54 which leave about once an hour. Depending on the traffic, it takes about 60 minutes to go there, and costs 580 yen one-way. Here you have the copy of the bus timetable I got from the information center.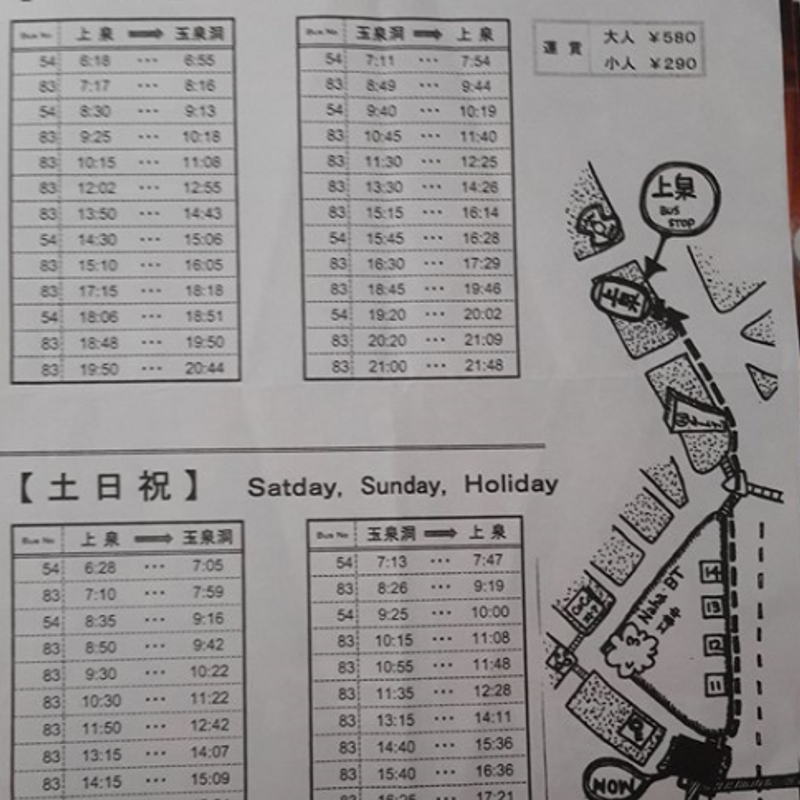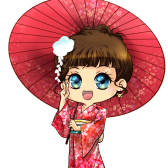 German woman who made several trips to Japan, did one year Working Holiday and started living in Japan again since Oct' 2016 with Japanese husband. Loves music, cats, traveling and food.

Also take a look to my German blog and my Youtube Channel (new video every Friday) → https://www.youtube.com/c/YokoLostInJapan
---