Oct 31, 2017
Nara (奈良市) was the capital of Japan back in the Nara time from 710 to 784 and many temples and shrines were built in this period. Today, Nara is still very popular for tourist, especially because it is easy to go there as a one day trip from Osaka and Kyoto. Here I have the five best things to do if you are planning to go to Nara, too.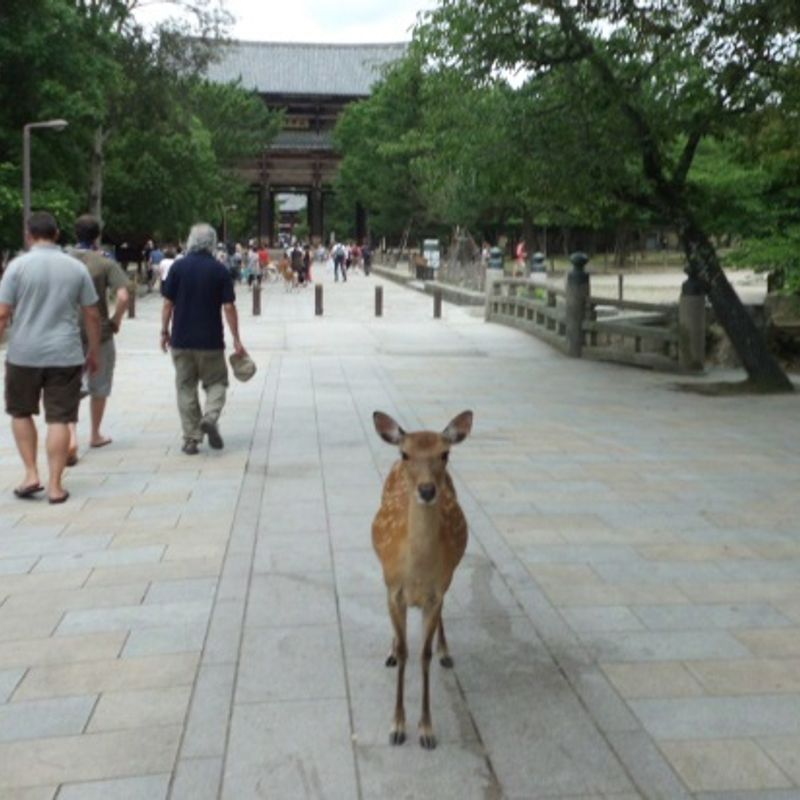 1) Visit the Great Buddha
Probably the most famous tourist spot in Nara is Todaiji Temple (東大寺). It was constructed in 752 and was the head temple of all provincial Buddhis temples back then. Inside the main hall you find the Daibutsu (大仏), the Great Buddha which is 15 meters tall. Seeing this one is really impressive and you shouldn't miss. Admission costs 500 yen.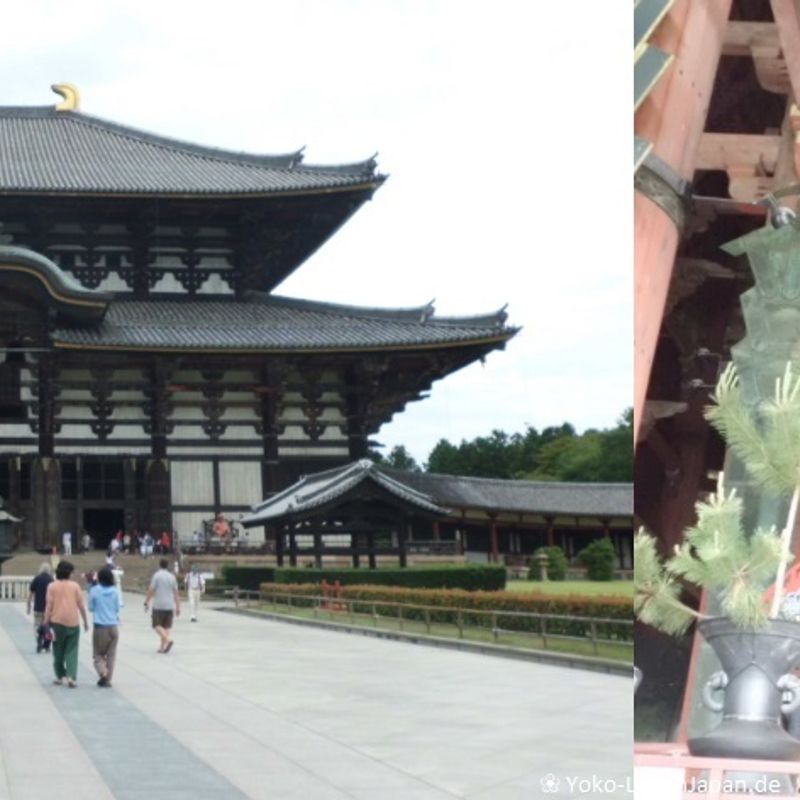 2) Temple and Shrine hopping
Nara has many temples, shrines and other such buildings next to Todaiji that you can visit during your trip. A lot you can find around the Nara Park.
One is the Kofukuji (興福寺) which includes many buildings. Especially the Five Story Pagoda and the Southern Octagonal Hall are very interesting for tourists. If you want to enter the Easter Golden Hall it costs 300 yen, viewing the other buildings is free.
Another one worth of seeing is Kasuga Taisha (春日大社), which is considered Nara's most celebrated shrine. It is famous for the uncountable number of lanterns which are donated by worshipers. Walking around the shrine area is free, for the inner area you have to pay 500 yen admission. There is also a museum and botanical garden belonging to Kasuga Taisha.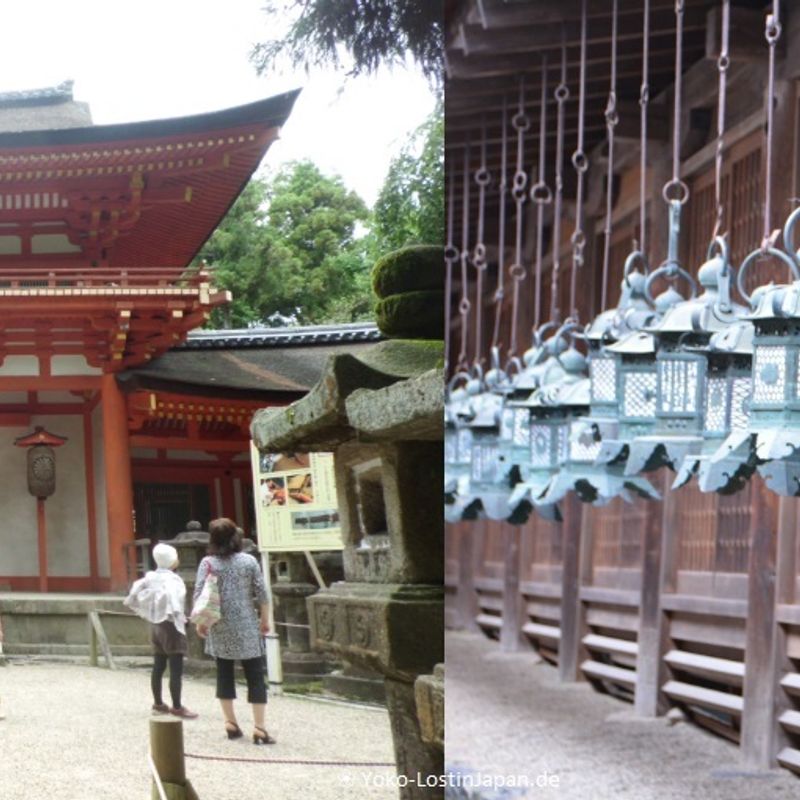 3) Visit beautiful Japanese Gardens
If you have enough of temples and shrines, there are two beautiful Japanese gardens in Nara you shouldn't miss. First is the Yoshikien Garden (吉城園). Here you can find three different types of gardens at one place: a pond garden, a moss garden and a garden for tea ceremonies. Normally the admission costs 250 yen, but it is free for foreign tourists.
Located just next to it there is the Isuien Garden (依水園), another Japanese garden with water elements, small hills and the houses. The admission here is 900 yen, quit expensive, however, you also can enter the museum next to the garden which is showing a collection of Korean and Chinese pottery, seals and more.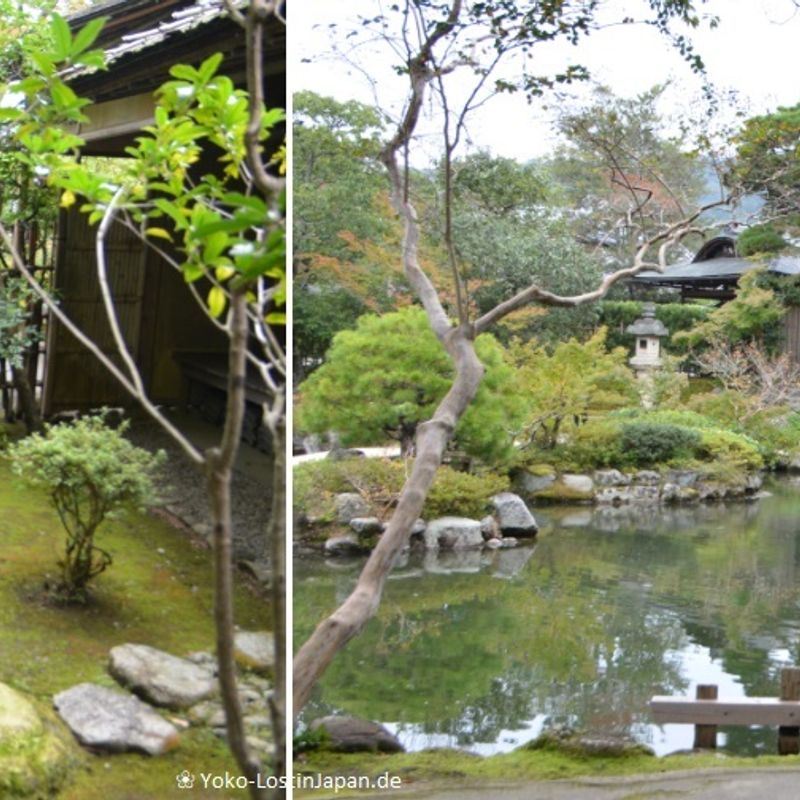 4) Feed the wild deers
What would Nara be without its deers? You can find them everywhere, mainly around Nara Park. The Japanese deers called shika (鹿) are very confiding and you can touch them. But take care, they also can bide or kick you. For 100 yen you can buy some food for them and feed them, but don't be shocked if they are following you all the time then.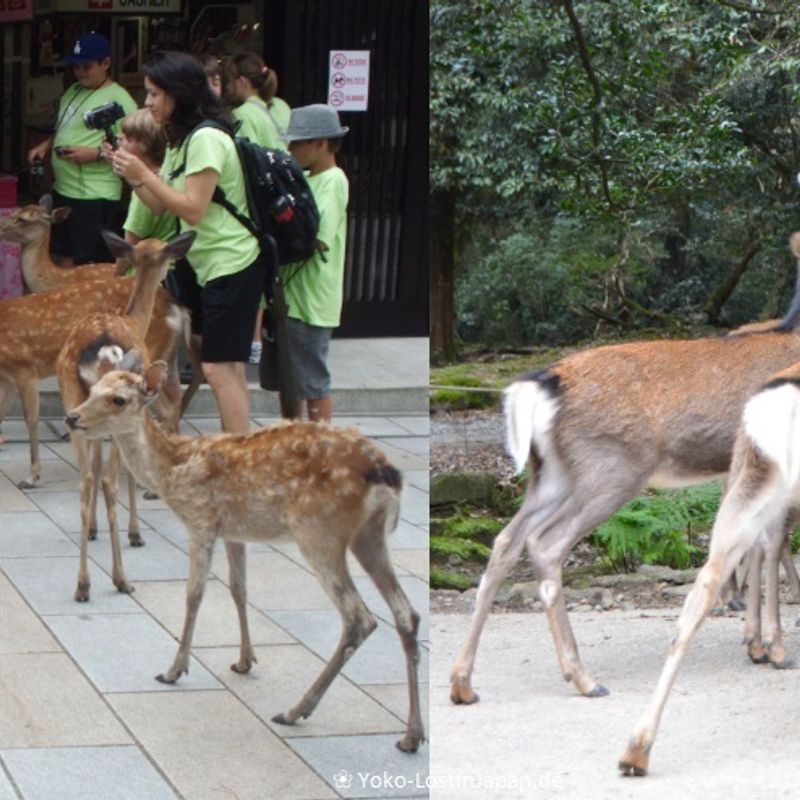 5) Visit the old Imperial Palace
As I told you in the beginning, Nara has been the capital of Japan, so for sure, there is also a palace for the emperor. At the Heijo Palace (平城宮) area you will find three major buildings that were reconstructed and able for tourist to visit. One of this is the Former Audience Hall which is really impressive. Also the East Palace Garden gives you a special atmosphere. The admission to the palace area is free.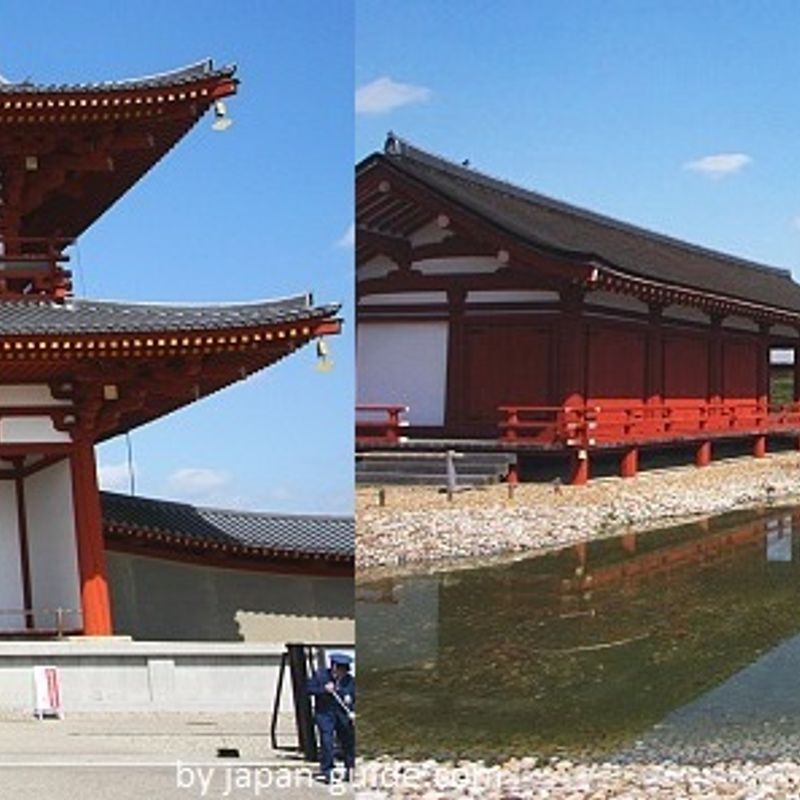 For sure there are even more things to do and see in Nara, but for me, these are the best so far. Enjoy your trip there!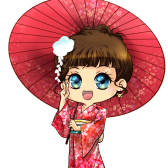 Young German woman who made several trips to Japan, did one year Working Holiday and started living in Japan again since Oct' 2016. Love music, cats, traveling and food.

Also take a look to my blog and my daily updated FB page → https://www.facebook.com/yokolostinjapan/
---