Jul 28, 2018
Coming from Germany I was pretty surprised when I first time saw the cucumbers in Japan. In Germany cucumbers are usually around 25~30 centimeters long and have a diameter of about 4~5 centimeters. In Japan it goes with 15~20 centimeters in length and a diameter of 1~2 centimeters. They are quite small, though, they are pretty crunchy, which I like about them.
However, back in Germany I was a big fan of cucumber salad and since we had our own cucumbers in the garden I ate it very often every summer. When I try to make cucumber salad with the tiny Japanese cucumbers it is simply not the same...
So, last year I started to plant my own German cucumbers on our terrace and it went pretty well. I could get some nice cucumbers until late August when some bugs came up and ate them.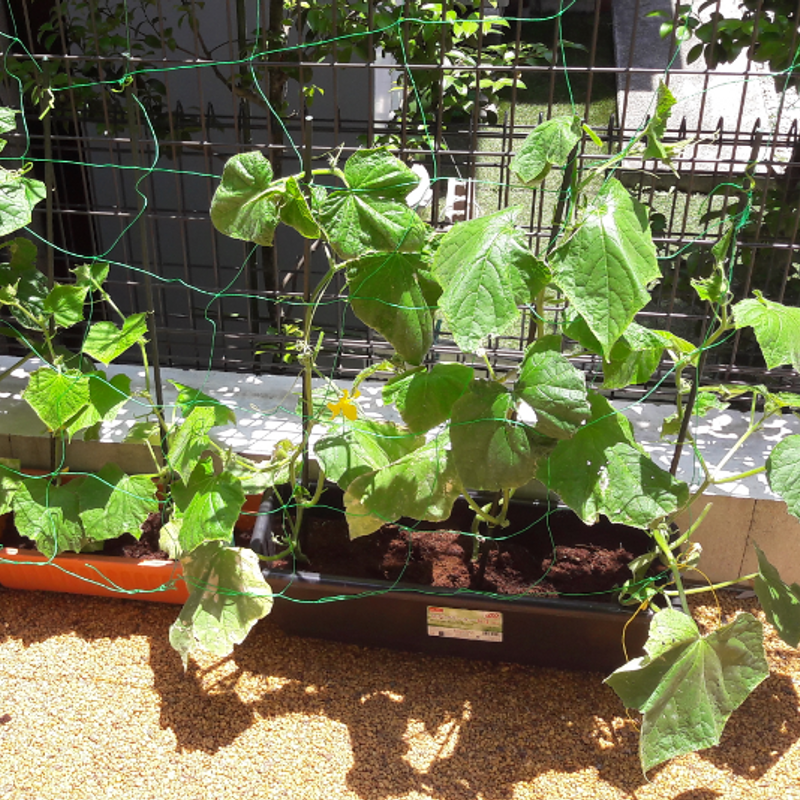 This year I wanted to do the same - and went the exact same way as the year before, but somehow it didn't went out...
First I grew 14 sprouds inside our apartment and then set them outside and watered them. The days passed and the sprouds got less and less. Something was eating my sprouds! I couldn't see what it was and couldn't do anything about it.
Four sprouds survived, but somehow they didn't want to grow... They kept being small. Only one had a little bit energy, but not much.
I already gave them up and decided not to invest anymore (I was thinking about buying some fertilizers, but the plants were too weak anyway), because July was way too hot.
One of the cucumber plants kept fighting a bit and had three small flowers and even a very tiny cucumber, but for sure you couldn't eat it.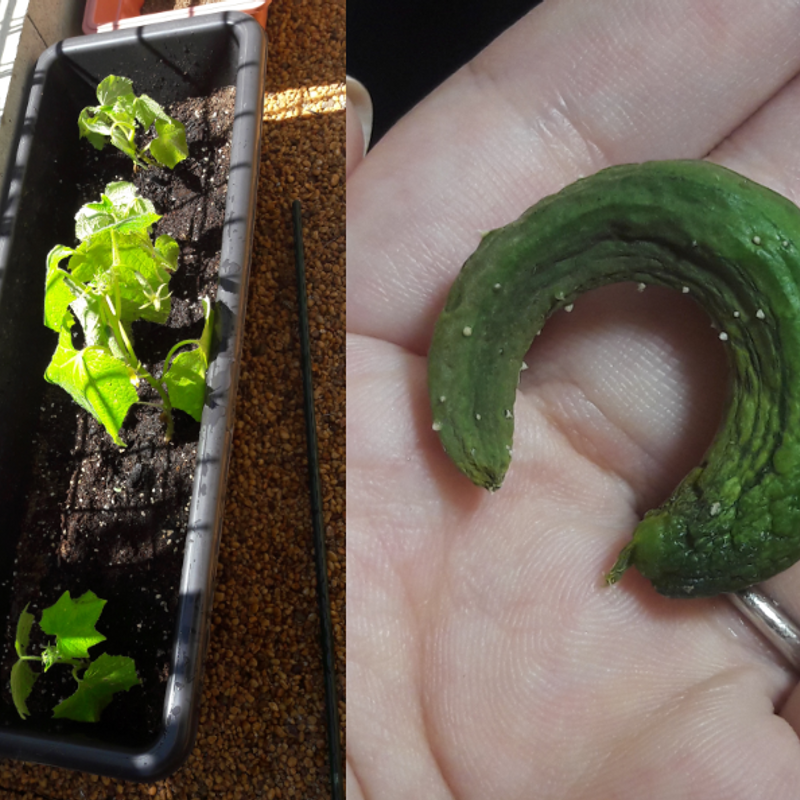 I am thinking about giving it another try at the end of August, because September might probably still be warm enough for it. Let's see if it works then.
Do you plant your own vegetables in Japan?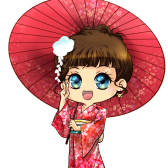 German woman who made several trips to Japan, did one year Working Holiday and started living in Japan again since Oct' 2016 with Japanese husband. Loves music, cats, traveling and food.

Also take a look to my German blog and my Youtube Channel (new video every Friday) → https://www.youtube.com/c/YokoLostInJapan
---
2 Comments
I haven't tried growing cucumbers in Japan yet, but like the fresh ones so much more than what I could buy from the supermarket back home. Maybe you need some fresh soil with compost next time? I'm not sure if you reused the soil from last summer, but that could have caused the problem.

@helloalissa We always had fresh cucumbers in Germany in summer, too, so I am used to them and really love them. I used fresh soil. I really don't know what happened - even what ate my small sprouds. Gonna give it a try at the end of August one more time.