Sep 21, 2017
If you are moving to Japan, there are many things you have to organize. One of the last things I took care of was my driver's license, because I didn't intend to drive a car in Japan soon. But I finally made the step to exchange my German driver's license to the Japanese one in July this year. Here is what you should know!

Take care! Japan has different rules according to the country where your driving license is issued. I am talking about the process for the following countries: Austria, Belgium, Czech Republic, Denmark, Finland, France, Germany, Greece, Iceland, Ireland, Italy, Luxembourg, Monaco, Norway, Portugal, Slovenia, Spain, Sweden, Switzerland, The Netherlands, The United Kingdom, Australia, New Zealand, Canada, Taiwan, South Korea, or USA (only Maryland or Washington). If you are from another country there might be another procedure including a written test and a driving test.
Japanese translation of foreign license
The first thing you should get if you want to drive a car in Japan is a Japanese translation of your foreign license. Especially people from Switzerland, Germany, France, Belgium, Slovenia, Monaco and Taiwan need it because the international licenses issued in these countries are not accepted in Japan. However, for me it was super easy. The translation is made by the Japan Automobile Federation, short JAF, and you can find a list of the offices on their website.
At the office you only need to show your foreign driver's license (they make a copy) and have to fill out a short form, including your address in Japan. To be sure, I took my residence card and passport with me, they made a copy but didn't really need it. The translation costs 3,000 yen.
I was told everything is finished within two hours. Sometimes it can take longer, up to a few days, but if there are no problems it normally works quickly. If you don't want to come back to the office, they also can send it to your address for an extra fee.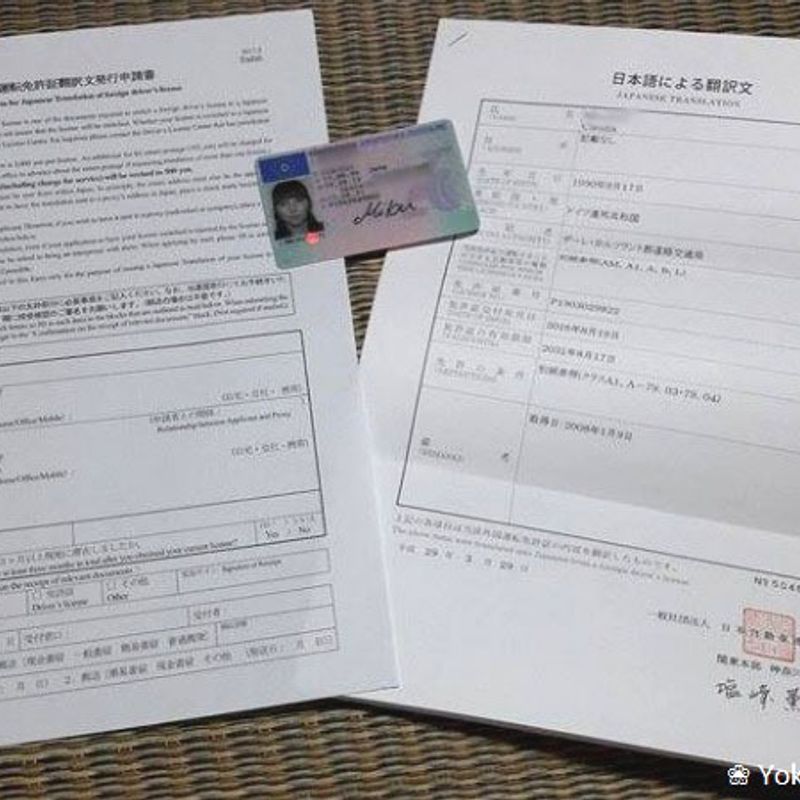 Exchange at Driver's License Center
Next step is to visit the Driver's License Center in your prefecture. Better to go there early because there might be long waiting times (we spent over 4 hours there, including around 3 hours of waiting). Also if you don't speak Japanese well, it is recommended to take someone with you who can help.
Following documents you need to bring:
your foreign driver's license
Japanese translation of it
residence card (Zairyu Card, 在留カード)
current valid passport
resident certificate (Juminhyo, 住民票)
pass photo (3 x 2.4 cm)
proof that you lived in your homecountry at least 3 months after the license was issued (work contract, school certificate, etc.)
All the documents will be checked. If these are ok, they will conduct an easy eye check with you, just about seeing colors and the opening of small circles. Next you need to fill out a form and go to the konbini or stamp shop, which is normally inside the building, to buy stamps worth the fee for the Japanese license. For me this was 4,250 yen. After this I had to go to another corner to take a photo which will then be printed on the license card.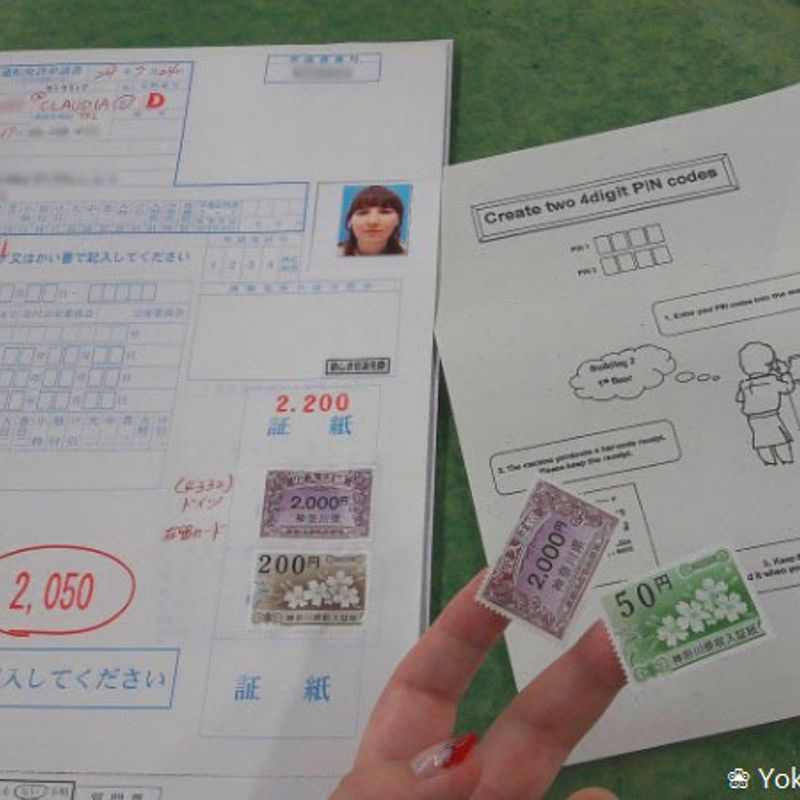 When you have finished everyting, you just need to hand in the payment form with the stamps and wait. After around 30 minutes, finally my name was called and I was handed my Japanese driver's license! Yes, I did it! I hope you can manage it, too!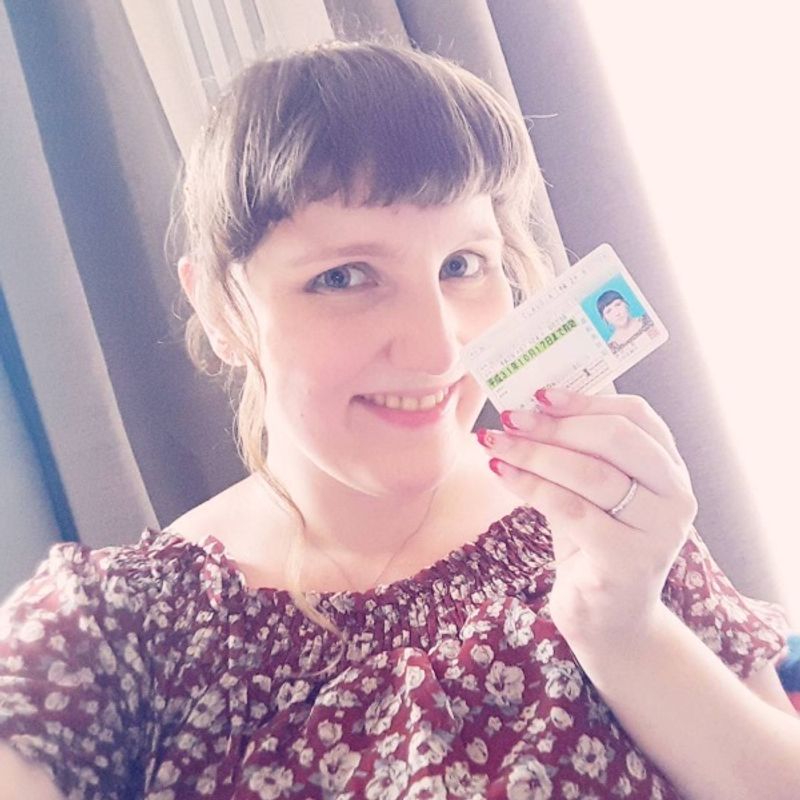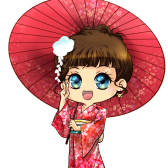 Young German woman who made several trips to Japan, did one year Working Holiday and started living in Japan again since Oct' 2016. Love music, cats, traveling and food.

Also take a look to my blog and my daily updated FB page → https://www.facebook.com/yokolostinjapan/
---
2 Comments
Did you have to sit down and listen to a lecture and video about road safety? I remember doing that at some point it might have been when I renewed my license rather than when I exchanged it in the first place. If you don't get any points on you license, the lectures / videos get shorter every time you renew.

@Tomuu No, I didn't had to do anything like this, but yes, I heard this will be a point for the renewal of the license.