Jun 8, 2018
Since I started living in Japan I was able to try many types of different tea. I also quickly realized that most tea bags in Japan are either green tea or black tea – and I totally dislike the taste of black tea which is a reason why I usually don't come close to any dark looking tea.
On our visit to Shizuoka in November last year (read more here), we visited the tea shop Osadaen Hoten ( おさだ苑本店) and got to try some of their teas. Osada Seicha Co. started their business in 1948. They are well known for their natural organic teas and received several awards at tea competitions within the last year.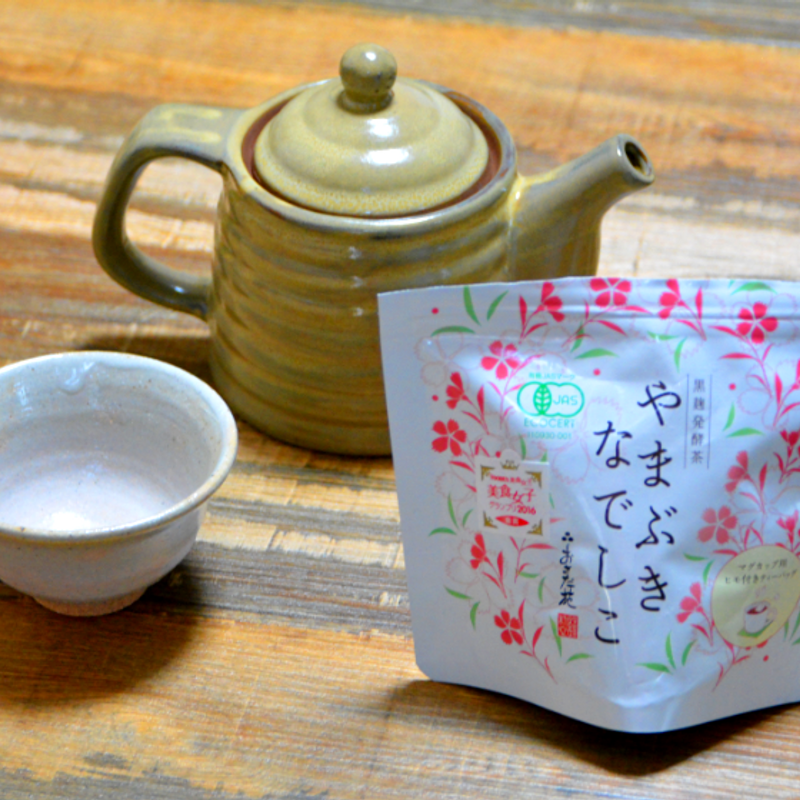 During our visit we even got some souvenirs from them. One was a pack of tea bags; Yamabuki Nadeshiko (山吹撫子). When hearing the name I actually first don't think about tea and rather have the image of Nadeshiko Japan, Japan's women national soccer team, in my mind. Or of some flowers. Where we come back to the tea package which has cute pink flowers as a design – probably showing that this tea is good for women.
Yamabuki Nadeshiko is a new Japanese tea, made from organic green tea produced in Haruno Town in Shizuoka Prefecture. A whole new technique called Microbial Fermentation Control is used to produce this tea. The organically farmed tea leaves are fermented in a sterilized room using a unique strain of black koji mold which has been patented and passed food safety testing.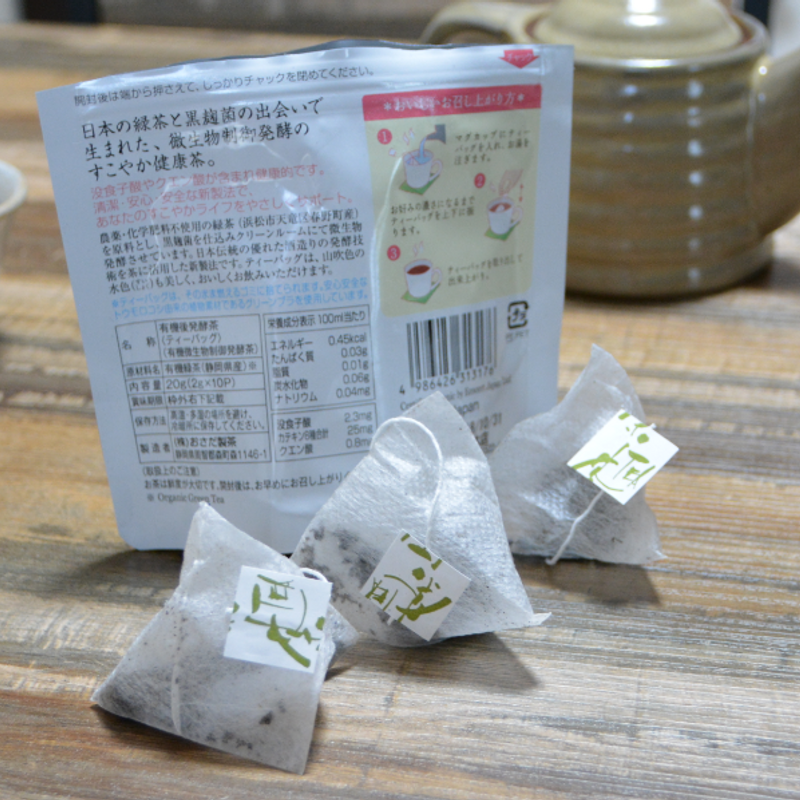 Pouring hot water on the tea bag you get a brown tea with a fresh and floral aroma. I could even find a light sweetness. At least it is not bitter at all, which makes me like the tea a lot.
And I am not the only one who likes it. Yamabuki Nadeshiko is an award-winning tea. For example, it received th 1st place in the Bishoku Joshi Grand Prix, the 1st place in the 2015 World Green Tea Contest, the 2010 World Green Tea Contest Frontier Award and it is placed in the top 100 Fuji-no-Kuni Mountain Teas.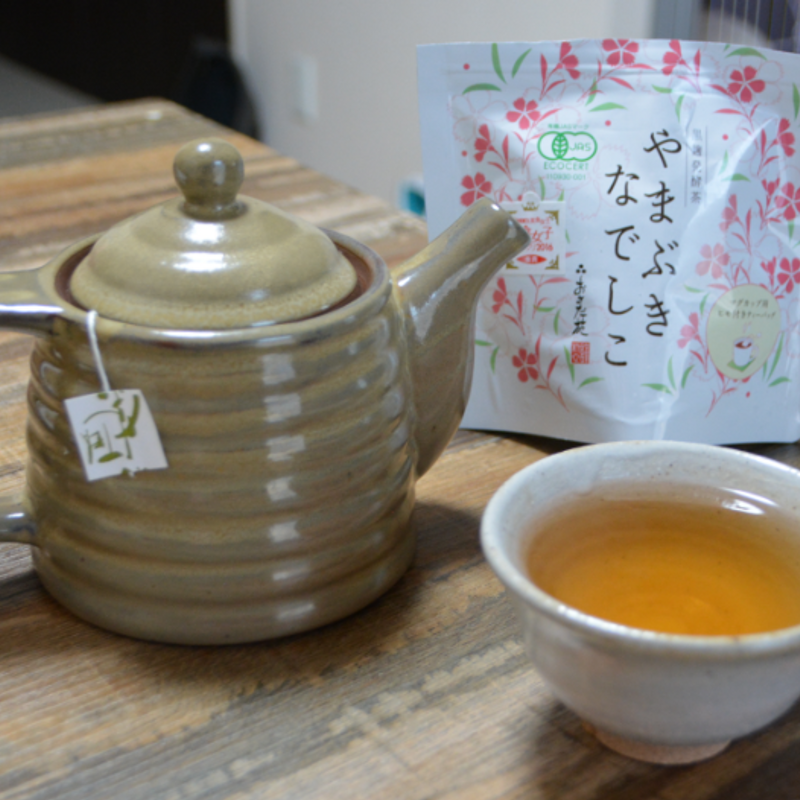 Looking over all the teas I could drink within the last months, it is difficult to choose which one I like the best. But on the list of the best five Yamabuki Nadeshiko will definitely be there. The pack I tried includes 10 tea bags with 2 g of tea in each. You can find it at the online shop of Osadaen Honten for 648 yen. But you also can buy it loose, filled in a pet bottle. So why don't you try it out?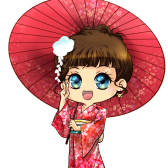 German woman who made several trips to Japan, did one year Working Holiday and started living in Japan again since Oct' 2016 with Japanese husband. Loves music, cats, traveling and food.

Also take a look to my German blog and my Youtube Channel (new video every Friday) → https://www.youtube.com/c/YokoLostInJapan
---