Jun 4, 2018
San-X is known for opening their Rilakkuma Cafés only for a limited time. Currently the Rilakkuma Town Café is opened in Ikebukuro and it will stay there until 19th June 2018. I visited it and give you a look inside.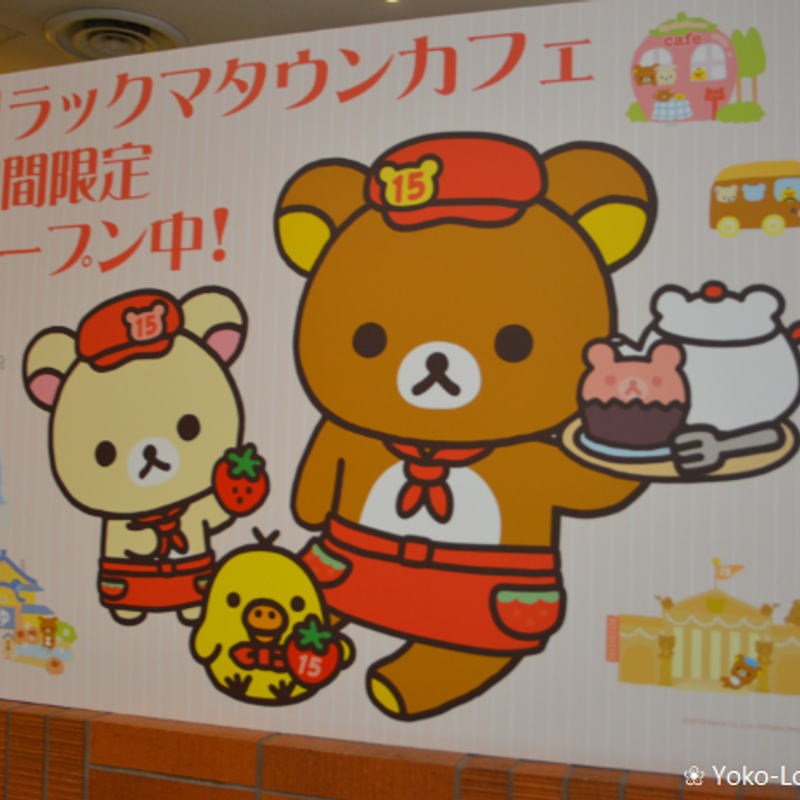 Character Food & Drinks
The main thing about a character café for sure is the food. However, this time the menu is quite small. There are three main dishes, two dessert and one drink. They all look super cute and some are even colorful.
Three-colored Rilakkuma stew (リラックマのあったか3色シチュー)
Korilakkuma fluffy curry udon (コリラックマのふわふわカレーうどん)
Kiiroitori omurice (キイトロイトリのふわとろオムライス)
Dream rainbow tower pancakes (夢のレインボータワーパンケーキ)
Rilakkuma Town sweets burger (リラックマタウンのスイーツバーガー)
Rilakkuma happy pastel drink (リラックマのハッピーパステルドリンク)
The food prices rank between ¥ 1,190 and ¥ 1,490 plus tax. The pastel drinks comes for ¥ 990, but you also can get simple drinks such coffee or tea for about ¥ 500. On our visit our orders arrived very quickly and everything was pretty delicious. Only the pastel drink was a little bit too sweet.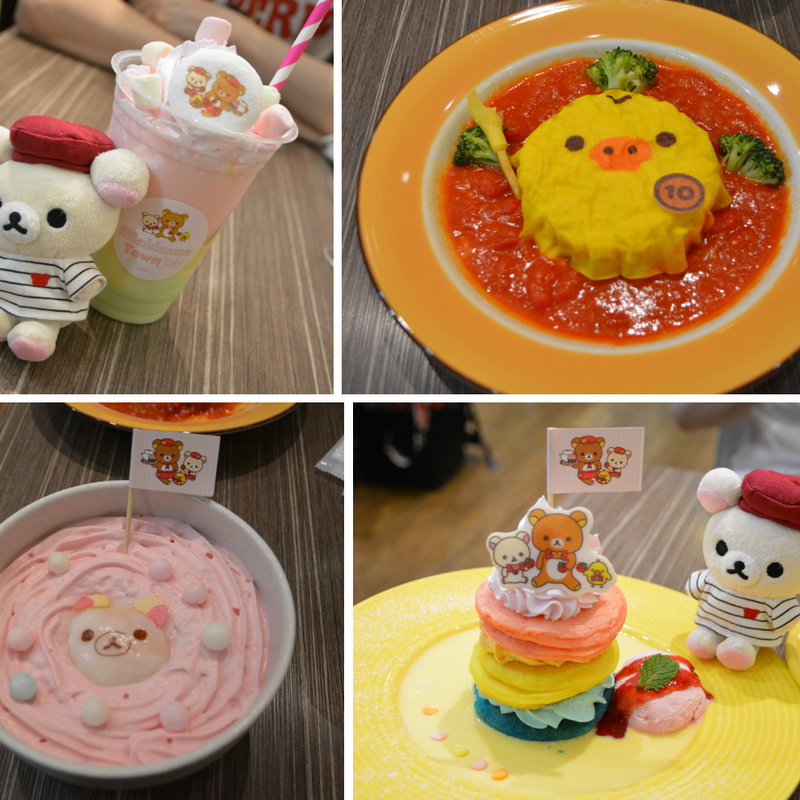 Location
The Rilakkuma Town Café is located inside the dining park of the Seibu Ikebukuro on the 8th floor. You can't miss it because of the cute decoration. Outside you find walls with pictures of Rilakkuma town which are all pretty unique and super cute. Inside you find the same pictures and many plush toys.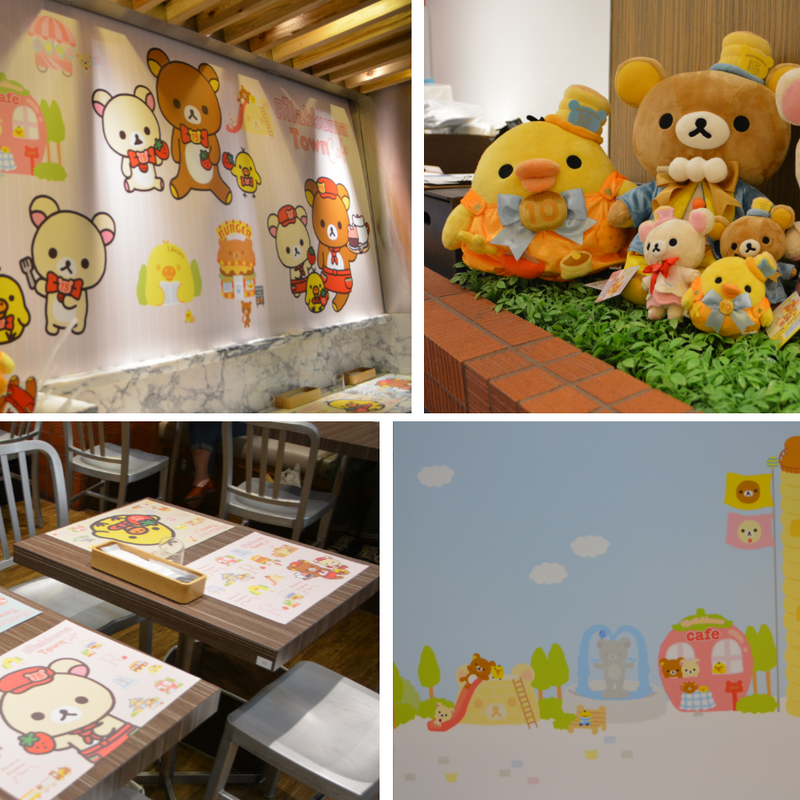 Reservation
If you want to visit the Rilakkuma Town Café a reservation is needed. You have to make it online on the official website, however it is not so difficult. The reservation costs ¥ 500 plus tax for each person and you can pay it via konbini or credit card. For this you get one of three random badgets durring your visit.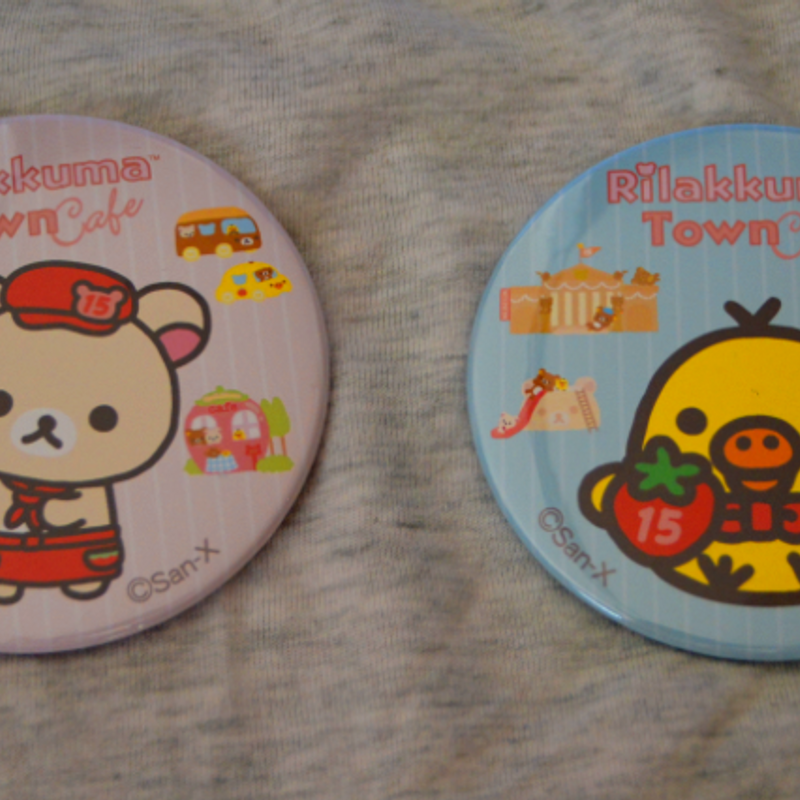 I enjoyed my visit there a lot and if you are a fan of Rilakkuma and are around Ikebukuro until 19th June definately visit there.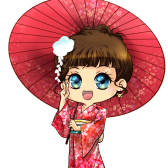 German woman who made several trips to Japan, did one year Working Holiday and started living in Japan again since Oct' 2016 with Japanese husband. Loves music, cats, traveling and food.

Also take a look to my German blog and my Youtube Channel (new video every Friday) → https://www.youtube.com/c/YokoLostInJapan
---