Apr 5, 2018
Do it at home: Takoyaki, Yakiniku, Gyoza and more!
When we moved in together, my husband brought a takoyaki machine with him which he had already had for several years but never used. We made takoyaki once (for me without octopus) and I really enjoyed it. When I asked him about making takoyaki again, he told me we first need to by a new takoyaki plate because the current one was so dirty from the last time that he couldn't clean it anymore (it was one machine which you couldn't separate into parts and yes, that's difficult to clean). So we needed a new one…
It actually took a while until we bought a new gadget, because we didn't want to spend too much money. One day, when we were looking around a second-hand shop for a heater for our bedroom, we suddenly found it: our new kitchen wonder!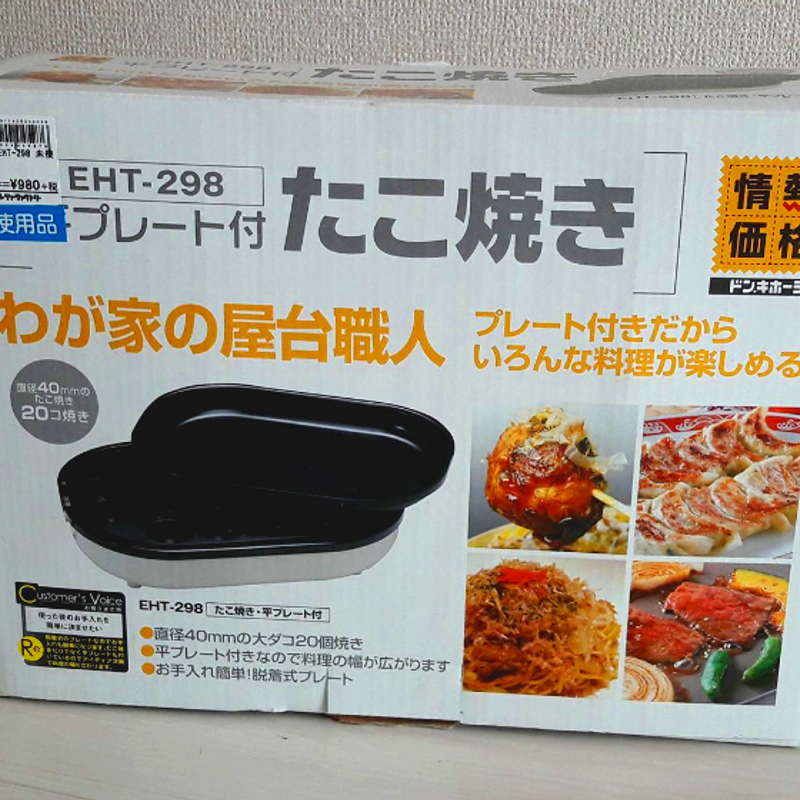 The takoyaki machine includes two plates. One with the round slots for the takoyaki balls which is really nice and easy to handle. The second plate is a regular flat plate which you can use for everything else you want to fry. We already made yakiniku and gyoza with it, but you also can make yakisoba and much more. Especially for gyoza it is nice that the edges of the plate are curved up, so you can easily put water inside for steaming and nothing spills over.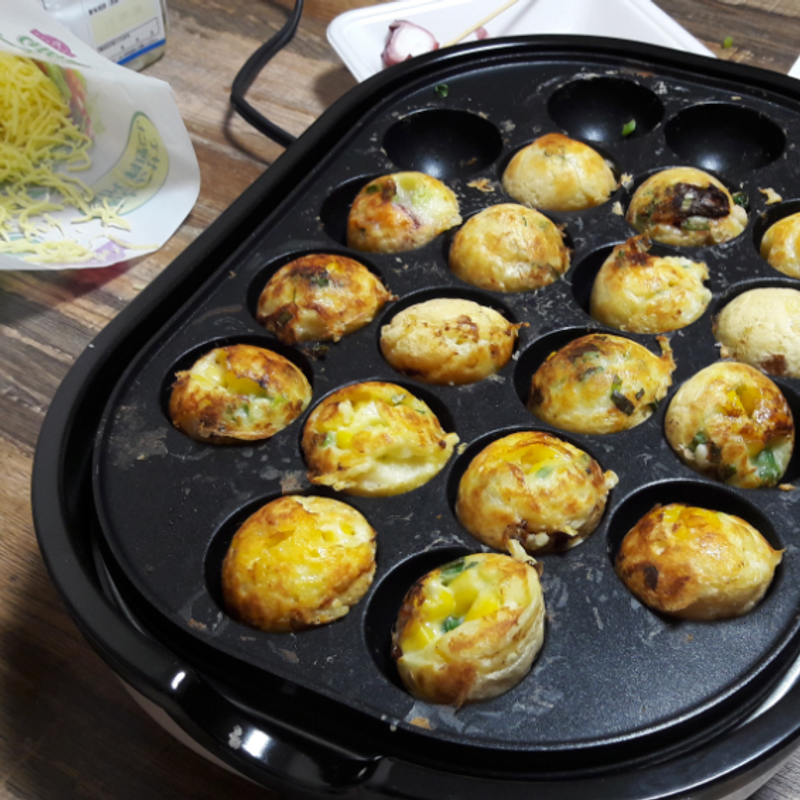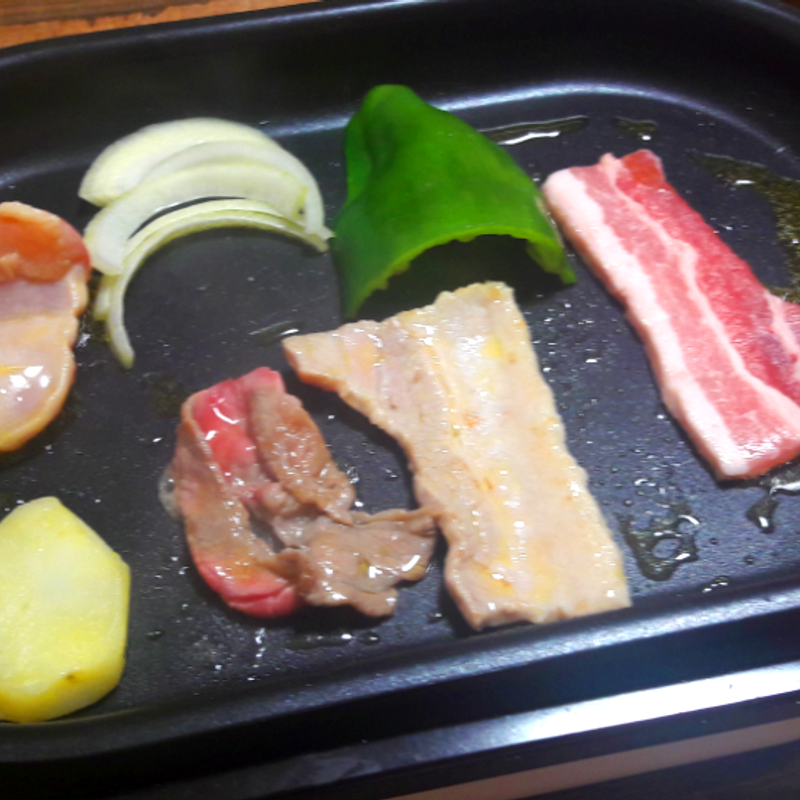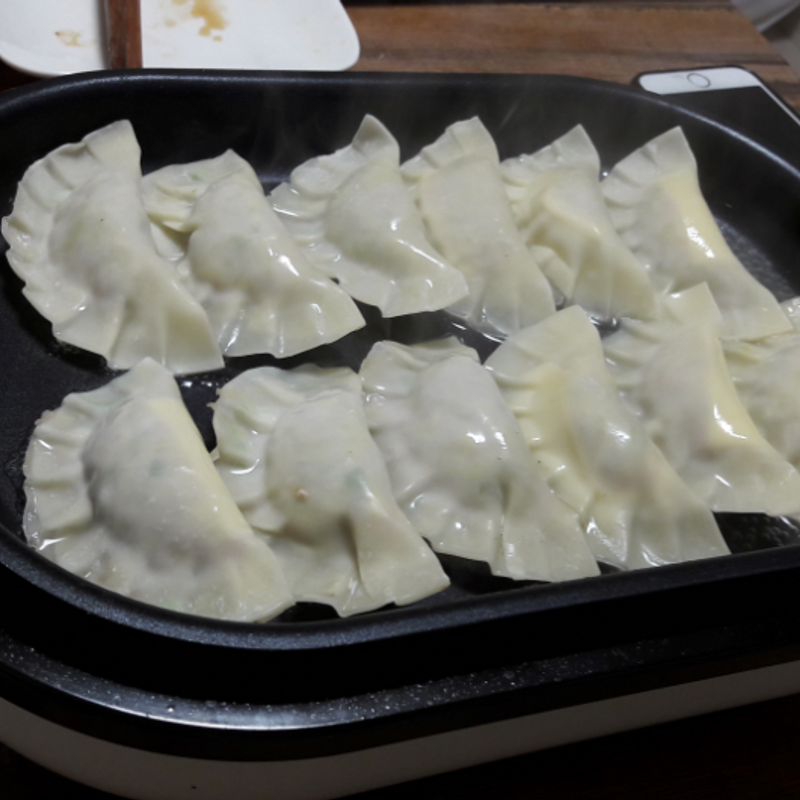 The plates are loose on top of the heater, so when you've finished your little frying party you just need to wait a bit to let them cool down and then you can easily remove and wash them. A point we took care about mostly this time.
The machine works with electricity, so you just need to plug it in and turn it on. The only improvable thing would be different stages of heating (you only can turn it on and off), but because we only paid about 1,000 yen for it, I won't say anything. And even though it was second hand, the owner before us never used it. So it was completely new when we tried it out. Now we are using it at least twice a month and it might become more often in the summer months.
Did you also find such cool things at second-hand shops in Japan before?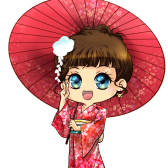 Young German woman who made several trips to Japan, did one year Working Holiday and started living in Japan again since Oct' 2016. Love music, cats, traveling and food.

Also take a look to my blog and my daily updated FB page → https://www.facebook.com/yokolostinjapan/
---