Feb 28, 2017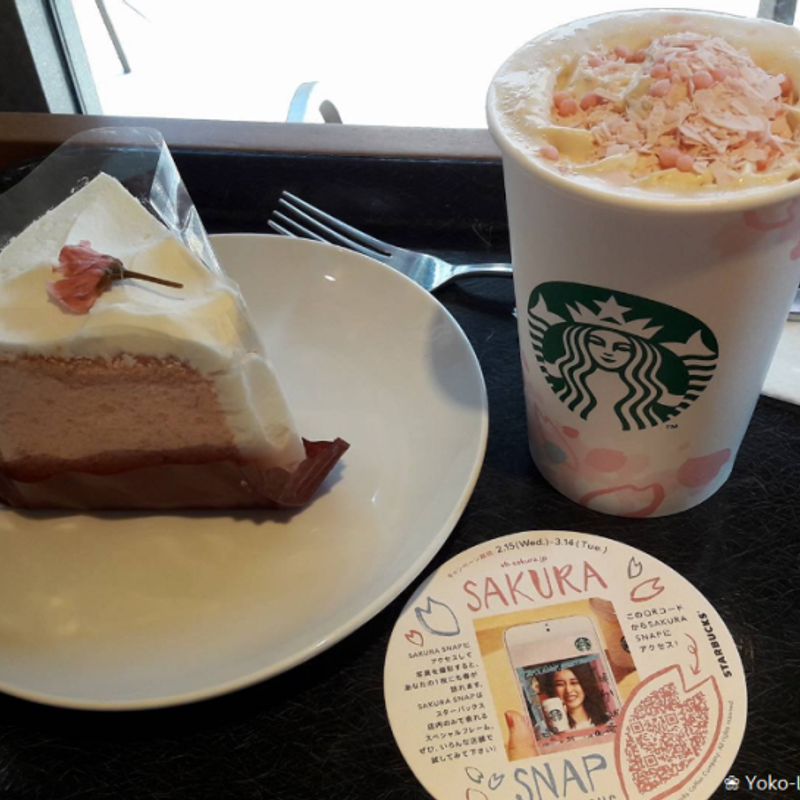 As every year Starbucks Japan released their sakura products just two weeks ago. This year they have the Sakura Blossom Cream Frappuccino and the Sakura Blossom Cream Latte. For sure I tried them and they tasted really nice. As their name says they are creamy, topped with a maple sauce-flavoured whipped cream, pink-colored chocolate flakes and small pink rice cracker balls. A pretty nice combination in my opinion. I personally like the Sakura Blossom Cream Latte better than the Frappuccino.
The prices rank from ¥ 530 to ¥ 650 for the Frappuccino and ¥ 430 to ¥ 550 for the Latte. But if you want to try them hurry up. The sakura products are limited until March 14th.
Furthermore they also have a Sakura Chiffon Cake which costs ¥ 380. However, for me, the taste was not so special. It is topped with a salty cherry blossom what felt a bit strange while eating. Japan really has interesting food combinations, doesn't it?
Who wants to have one of the sakura goods like tumblers, cups, glasses and more should be quickly. Many things of the first line "Harmony Collection" are already sold out. On March 1st the second line "Purity" will be released.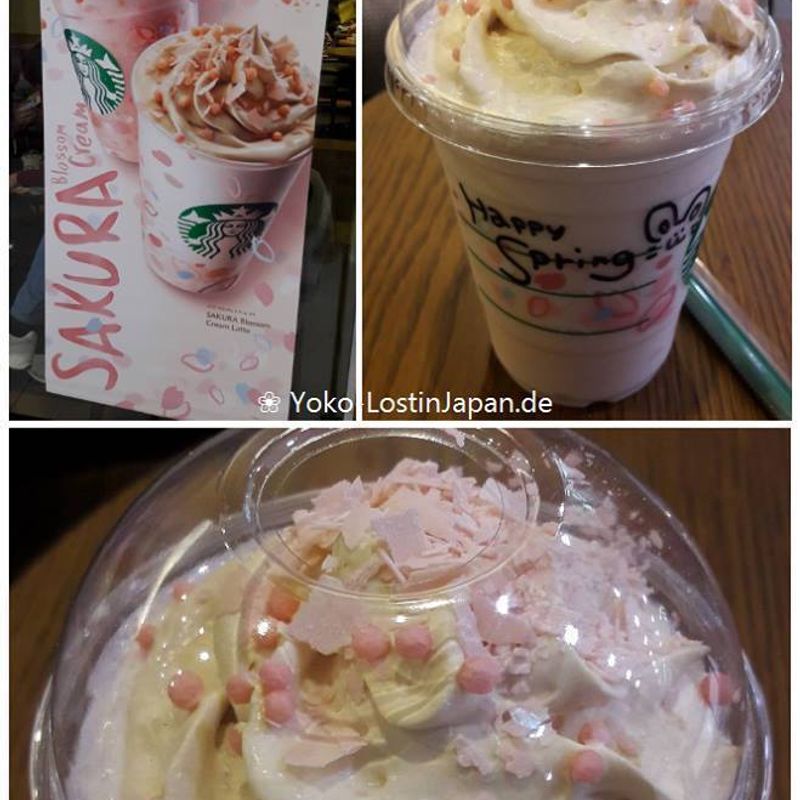 How about you? Did you try any of the Starbucks Sakura products?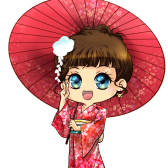 German woman who made several trips to Japan, did one year Working Holiday and started living in Japan again since Oct' 2016 with Japanese husband. Loves music, cats, traveling and food.

Also take a look to my German blog and my Youtube Channel (new video every Friday) → https://www.youtube.com/c/YokoLostInJapan
---
1 Comment
The salty sakura flower is for the sakura tea that is given to guests during times of celebration. Graduation and entrance ceremonies are the only times I've seen it though. It's one of those things almost n no one really likes but you have it anyway because you are supposed to. It's also pretty and makes the cake look lovely.