Jan 8, 2018
Onsen (温泉) are one of the best things in Japan for me. Dipping in the hot water and relaxing is especially great on cold winter days. But there is one problem: I am pretty shy, not happy with my own body and in an onsen you have to be naked. Because of this I never visited a public bath before.
There is an opportunity for shy people like me. Or for people who have tattoos, because these are often also, in most cases, not allowed in public onsen, because tattoos are still associated with the yakuza, the Japanese mafia. Furthermore, onsen are often gender-separated, so you can't enjoy the time together with your partner or with your family.
The solution is: private onsen!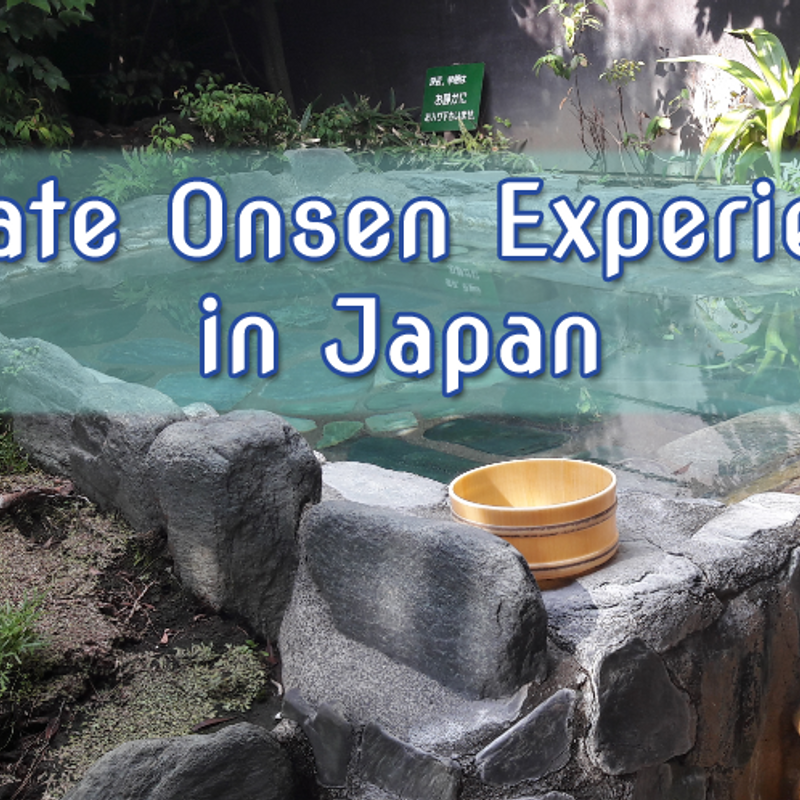 Especially in onsen towns such as Hakone and Beppu larger onsen facilities and even hotels offer private onsen rooms. Ask for Kashikiri Onsen (貸し切り温泉) or Kazoku Onsen (家族温泉; family onsen) and you will get a separated room including an onsen bath which you can use all alone. These private rooms are often more expensive than a regular onsen (depending on the place, size, etc) and most have a time limit. Costs can be between the cheap - ¥1,000 - up to ¥6,000 or more for one hour. Check the rates beforehand. Depending on the place, you can/should make a reservation before, in some places it is on a first-come-basis and you can enter when it is free.
My husband and I combine all of the upper points: I am shy, my husband has a tattoo and we would like to take our bath in the hot water together. That is the reason we are always looking for private onsen when we travel somewhere. Here I have three recommendations for you.
Hakone Yuryo (Kanagawa Prefecture)
Hakone Yuryo (箱根湯寮) was the first onsen I ever visited. For sure, Hakone is famous as an onsen town and you have many opportunities to dip in the hot water. Hakone Yuryo is probably one of the famous ones; including a huge public onsen area and 19 private baths. It is located close to Hakone-Yumoto station where a free shuttle bus brings you up the mountain.
The entry fee for the public area is ¥1,400, but you can also just use one of the private rooms. Prices per hour vary between ¥3,900 for the smallest up to ¥5,900 for the biggest room. It is recommended to make a reservation here, because they are often very busy.
→ Website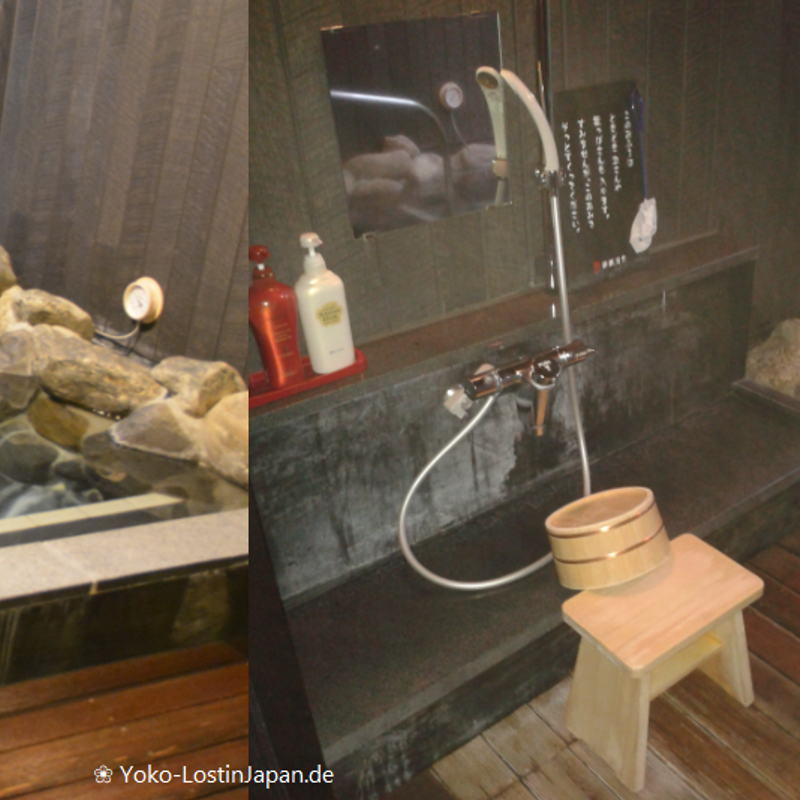 Daitokan in Ito (Shizuoka Prefecture)
This summer we made a short trip to Ito in Shizuoka and stayed at a nice hotel with several onsen in Ito - Daitokan (大東館). They have public onsen in the building and even an open-air rotenburo one which is open for 24 hours. However, for us the private rotenburo was of most interest. It was really nice and I enjoyed relaxing there very much.
For hotel guests all the onsen are free. But you also can go there and just dip into the different onsen for ¥1,000 yen. Reservations are not needed here. The private rooms are on a first-come-basis and you have to wait until it is free to use.
→ Website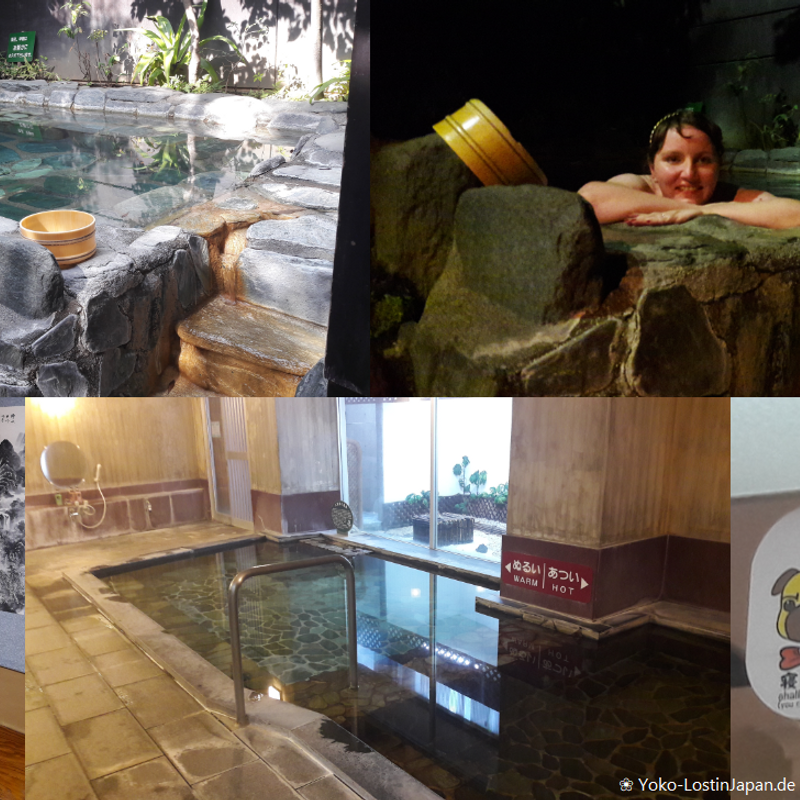 Koishiya Ryokan (Nagano Prefecture)
Our winter holiday 2016 brought us to Nagano where we stayed at a nice modern style ryokan called Koishiya Ryokan (小石屋旅館) in Shibu Onsen. This is an onsen town, too and as a guest of Koishiya you can use the Yudanaka Onsen Yoroduya close by for free, because they don't have an onsen themselves at Koishiya. Furthermore, they offer a rotenburo onsen for private use which has an amazing location up the mountain with a beautiful view down to the city. It costs ¥500 for each person and you will be brought there by car from the ryokan staff. Reservations can be made at the front desk.
→ Website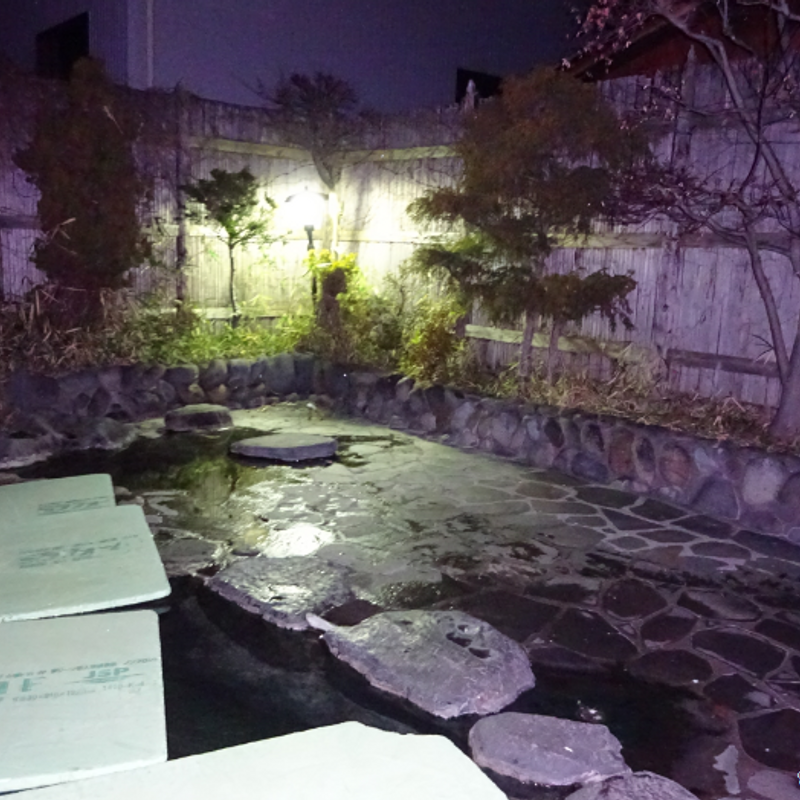 Have you been to an onsen before? I totally recommend this experience in Japan. You will like it – and your body as well!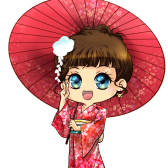 German woman who made several trips to Japan, did one year Working Holiday and started living in Japan again since Oct' 2016 with Japanese husband. Loves music, cats, traveling and food.

Also take a look to my German blog and my Youtube Channel (new video every Friday) → https://www.youtube.com/c/YokoLostInJapan
---