Jun 20, 2019
Gallery - Unko Museum
---
Already when I heard the first announcements about a poop museum opening in Yokohama I was really curious about it. The Unko Museum, how poop can be called in Japanese, sounded pretty fun to me and I definitely wanted to go.
The museum already opened since 15th March 2019 and now we finally found the right timing for a visit. And it really was insane!
If you want to go there, you can buy pre-sale tickets online on the official website or via eplus for 1,600 yen for adults. Pre-tickets are recommended for the Unko Museum Yokohama especially on weekends and public holidays. When selecting the date of your visit you also need to choose a time frame when you want to enter.
We went on a Wednesday afternoon and decided to get same-day tickets, even though they cost 1,700 yen, but we wanted to be free with our plans on this day. The tickets are sold on the first floor of the ASO Building next to Yokohama Station. We went there around noon and got our timed-entry tickets there for entry between 14:00 and 14:30 (earlier would have been possible, too, but we wanted to have lunch first).
The museum itself is located on the second floor together with some other interesting looking indoor attractions such as an escape room and VR. Depending on your time ticket you have to line up.
Be aware that there are no toilets inside the museum - or at least no toilets you are allowed to use as usual. So before you enter be sure to use the toilets on the other floor.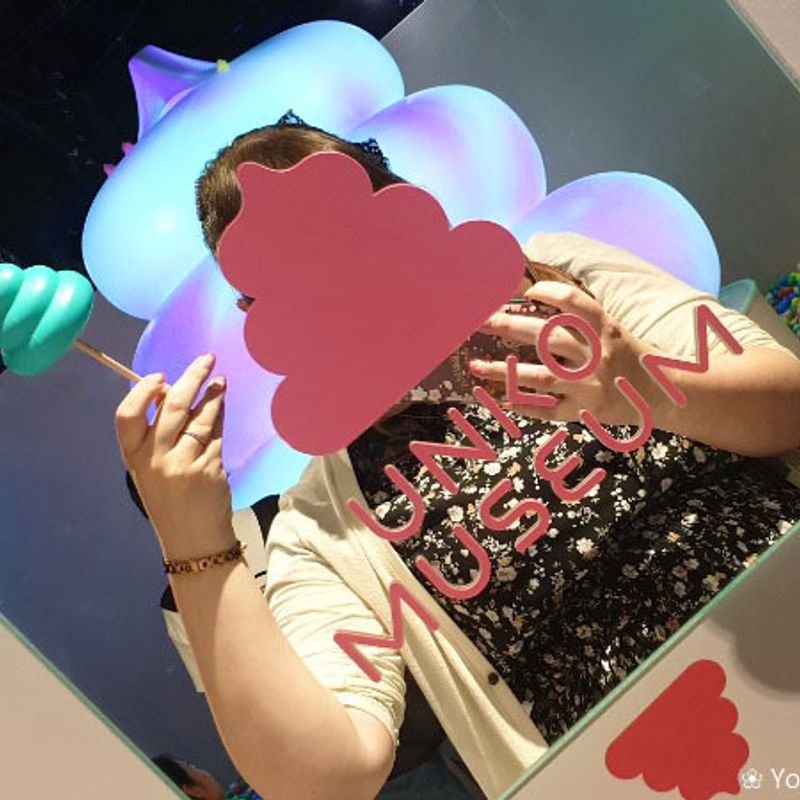 At the beginning of your visit to the museum you get some instruction from the lovely staff members in an unko-language, which makes you laugh. Also, a short movie is shown which puts you in the right mood. With a loud UNKO shout you can enter the adventure.
In the museum you can find three areas, all renamed, called unstagenic, unteractive and untelligence, where you can explore different things. But first, sit down on a colorful toilet and make your own unko! It is made out of plastic and comes in random colors – and best: you can take it home!
Unstagenic comes from insta-genic and is an area with fun spots to take photos. You can take photos with flying unkos, a table filled with unko sweets, inside the Unko Love Room and more. My highlight was the lamp room which reminded me of the Digital Art Museum borderless in Odaiba.
At the unteractive area you can become interactive. Enjoy jumping on digital unko, shout unko in a microphone or play one of three mini games at the unko game corner.
Untelligence lets you get creative, because you can draw your own unko on the wall. At the gallery next to it you can find unko drawings from famous and not so famous people. Unko goods from around the world are displayed, too.
Next to these three areas you can see the Unko Volcano which has a light show from time to time and a ball pool on the ground, rest on unko chairs at unko tables and see (or not see) the invisible unko. At the end you find a gift shop with many unko goods.
We had a lot of fun during our visit and stayed for around one hour. For sure, you have to love such crazy places if you want to visit. It was a bit smaller than I expected that's why I think it is a bit pricy when you go as a family. But as an individual or with some good friends it is something you definitely can still laugh about in several years.
- - - - - - - - - - - -
UNKO MUSEUM YOKOHAMA
15. March – 15. July 2019
- - - - - - - - - - - -

Here we go in moving pictures! English subtitles available!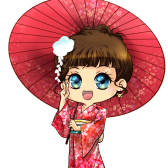 German woman who made several trips to Japan, did one year Working Holiday and started living in Japan again since Oct' 2016 with Japanese husband. Loves music, cats, traveling and food.

Also take a look to my German blog and my Youtube Channel (new video every Friday) → https://www.youtube.com/c/YokoLostInJapan
---