Mar 30, 2018
In 2004 I became a fan of Japanese pop music for the first time and my love to Japanese music became bigger and bigger over the years. Back in Germany, I was happy when some of the Japanese musicians came abroad and I could go to three or four concerts a year. Now, living in Japan, I am living at the source of my beloved music and actually could visit a concert about once a week.
For sure, this not possible – once because I still have other things in my calendar schedule, too, and on the other hand, compare to the concerts the Japanese band held in Germany, the concerts in their home country are often a lot more expensive. Including the system fees and more of several ticket websites, I lately mostly have to pay about 8,000 to 10,000 yen for one concert ticket of well-known artists. Additionally there is even a drink fee of 600 yen when entering the venue. Thinking about buying band merchandise at the concert hall and calculating the train costs, a concert can become quite expensive here in Japan. At the end, I made the decision to go to a concert only about once a month. Meaning 12 concerts a year, that sounds pretty nice.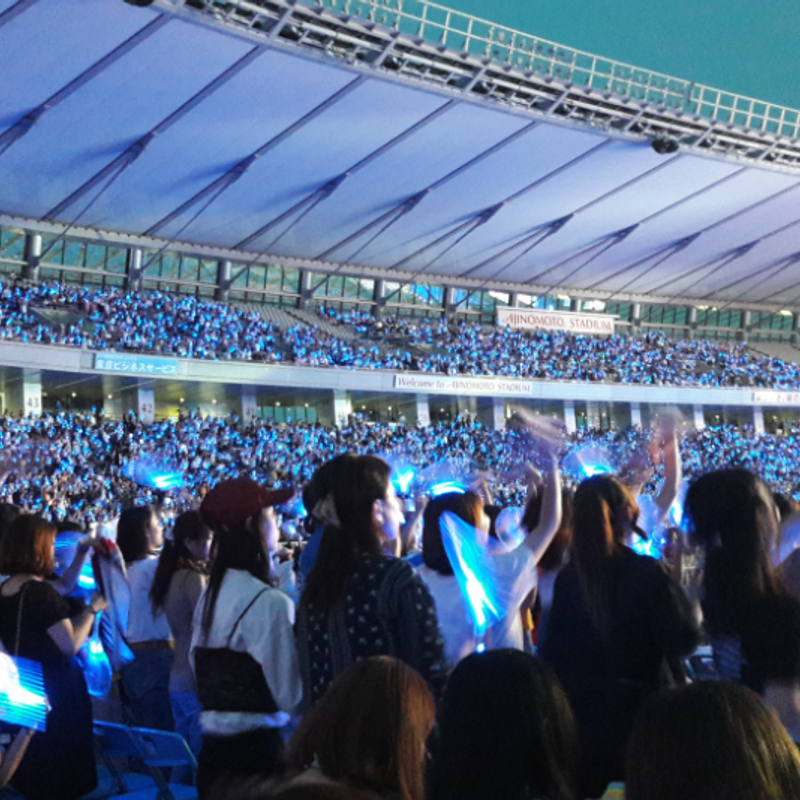 At the moment I am living in Hashimoto district, Sagamihara City, in Kanagawa prefecture. For sure, I have a good connection to Tokyo and easily can go to concerts in the Shibuya and Shinjuku area. I even have a direct connection to Chofu where the Ajinomoto Stadium where often huge events such as the a-nation in summer are held. However, many of my favorite bands play in Odaiba, the area of the Zepp Tokyo and Zepp Diver City, two quite famous concert halls. The train connection there is not that bad, but especially in the evening when the concert takes more than two hours you have to take care and sometimes hurry to catch your last train home to Kanagawa. Some goes with the popular Studio Coast where many bands are like have their concerts. Located in Shinkiba, it is on the other end of Tokyo and it takes me over 2 hours by train to go there. Lately I resist going to concerts there…
But for sure, concerts are taking place in Kanagawa, too!
The best example probably is the Yokohama Arena. It is located close to Shin-Yokohama station and has a capacity of 17,000 people. Many events and concerts are taking place there. I have been inside for several times already, for example for lives of X JAPAN and Ayumi Hamasaki.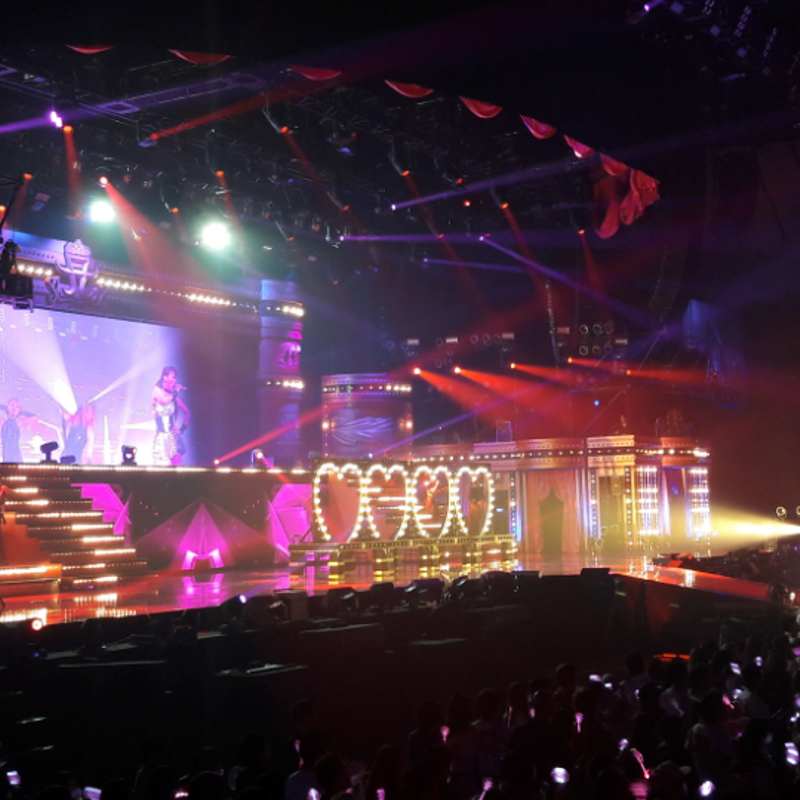 Another big location is the Yokohama Stadium in the center of Yokohama City. It actually is a baseball stadium, but also used for concerts from time to time with a capacity of about 30,000 people. LUNA SEA and ONE OK ROCK had some concerts there, but I couldn't get tickets so far…
For sure, there are small venues, too. One of my favorites – because of the nostalgic factor that I joined my first ever concert in Japan there in 2010 – is the Yokohama Baysis. The tiny live house only fits for 300 people and mostly indie or not so well known bands are playing there. It has the good point, that even if you are standing in the last row, you still have a good view on the stage.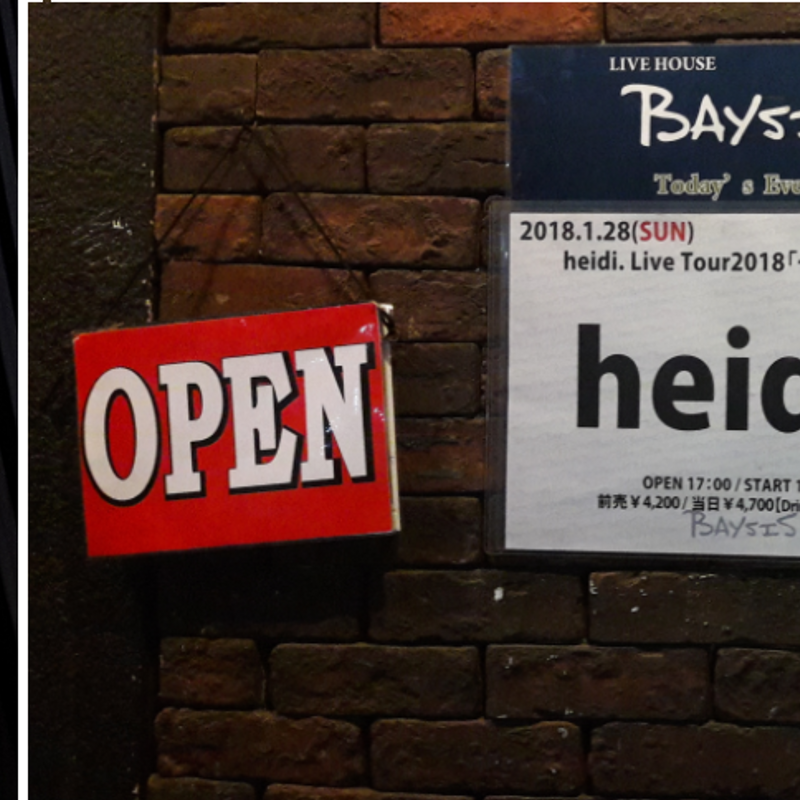 As you see, I enjoy my concert life here in Japan. Even though it is expensive and I have to decide where I should go or not, it is a lot of fun!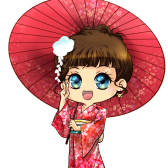 German woman who made several trips to Japan, did one year Working Holiday and started living in Japan again since Oct' 2016 with Japanese husband. Loves music, cats, traveling and food.

Also take a look to my German blog and my Youtube Channel (new video every Friday) → https://www.youtube.com/c/YokoLostInJapan
---