Nov 21, 2018
KitKat has always be a topic for me since I started traveling to Japan, because all the different tastes are not only a great souvenir for the people back home, they are also a nice treat for myself. Being at the end of my 20th, it sounds unbelievable that KitKat is in Japan for 45 years this year already!
To celebrate the 45th Anniversary an international voting was held earlier this year. First you could make suggestions for a new flavor and later some were picked up so everyone could vote. About 500,000 people from over the world took part and the winner is: KitKat Strawberry Tiramisu.


This Monday, on November 18th, the new flavor was released nation-wide in Japan and for sure I quickly went out to get it. There are 2 packings - one with 11 KitKat bars inside (which you can find in supermarkets and other stores) and one with 3 KitKat bars inside (which is usually sold by convenience stores). I got the bigger one for me.
The design of the outside is made by Noritake Kinashi. He made some illustrations showing how KitKat connects people including a man and a woman giving a chocolate to eachother. Furthermore there is the image of a glass filled with tiramisu and some strawberries on the package.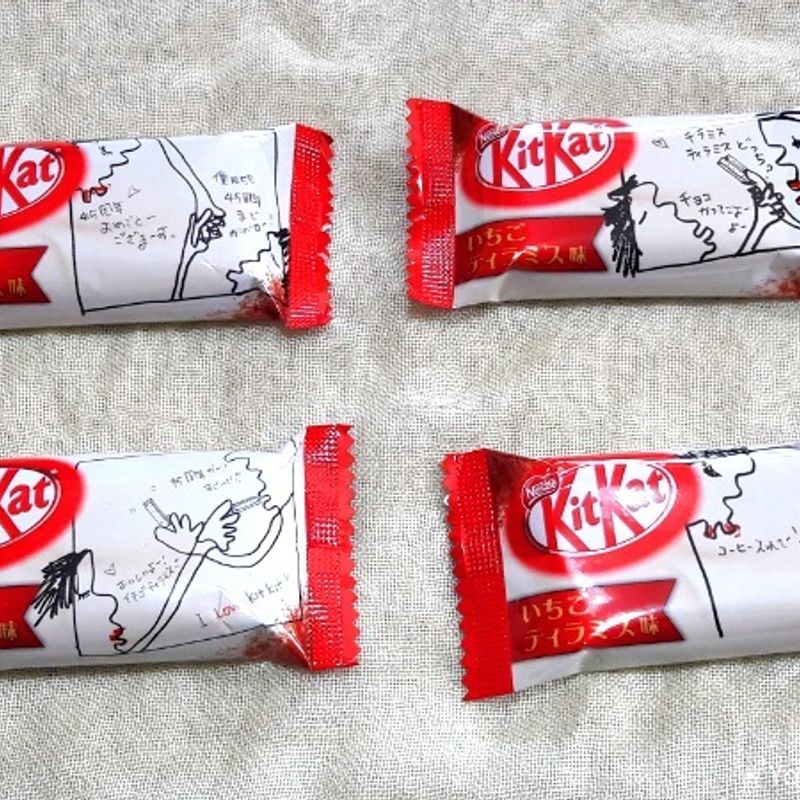 So, how do they taste?
The inside of the new KitKat bar is a slightly bitter what comes from a coffee and cocoa cream put between thw waffles. The white chocolate outside has a strawberry aroma and also includes some tiny strawberry pieces. It gives the bitter taste some sweetness what is quiet nice.
The first bite into the new KitKat Strawberry Tiramisu might be a bit weird, because of the bitterness, but as soon you know what to expect the next bites will go with this interesting combination.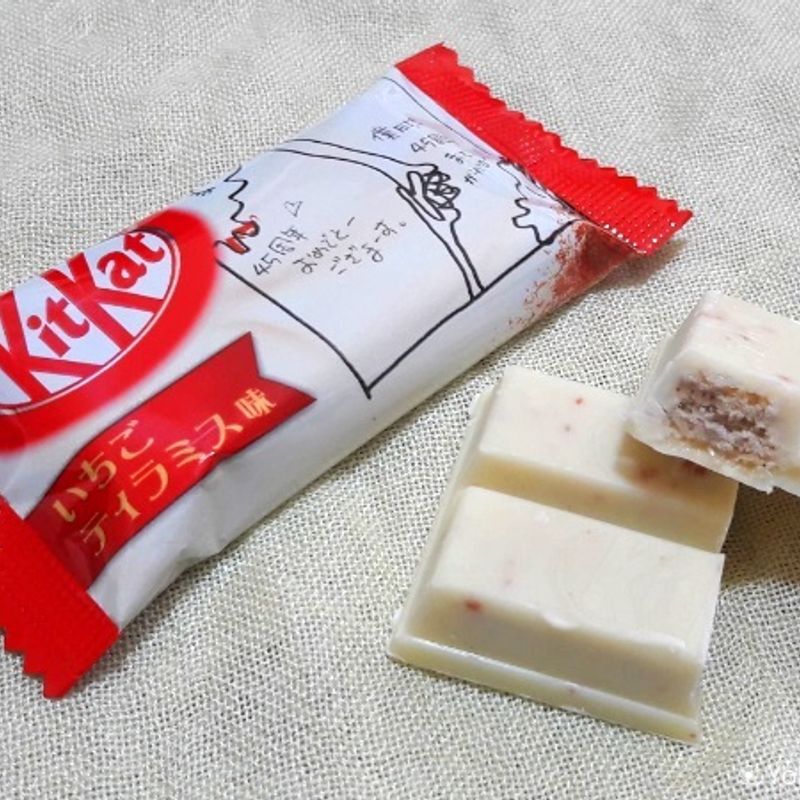 Will you try it out?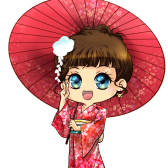 German woman who made several trips to Japan, did one year Working Holiday and started living in Japan again since Oct' 2016 with Japanese husband. Loves music, cats, traveling and food.

Also take a look to my German blog and my Youtube Channel (new video every Friday) → https://www.youtube.com/c/YokoLostInJapan
---