Aug 28, 2017
Tokyo is a great city for spending money. Especially if you want to do a lot of sightseeing, entry fees and train costs are quickly eating up your budget here. But there are also some spots which are for free and which you shouldn't miss. Here are five popular temples and shrines in Tokyo for you!

Meiji Shrine
One of the most famous shrines in Tokyo is the Meiji Shrine (明治神宮) located just next to JR Harajuku station. The shrine is dedicated to the Emperor Meiji and his Empress Shoken. It was completed in 1920, however, it was destroyed in the Second World War and rebuilt after this. The shrine area is pretty huge and includes its own forest. Especially during the first days of New Year it is super crowded and you need to line up for a long time to get to the main complex. But normally you can walk there easily and enjoy the walk under the trees. If you are lucky, you may even run into a traditional Shinto wedding there.
After your visti to Meiji Shrine you can dive into the colorful Harajuku life on Takeshita Dori or take a relaxing walk inside Yoyogi Park, which you also can enter for free.
Note: The treasure house and inner garden cost 500 yen admission each.
Address: 東京都渋谷区代々木神園町1-1 (Tokyo, Shibuya-ku, Yoyogikamizonocho 1-1)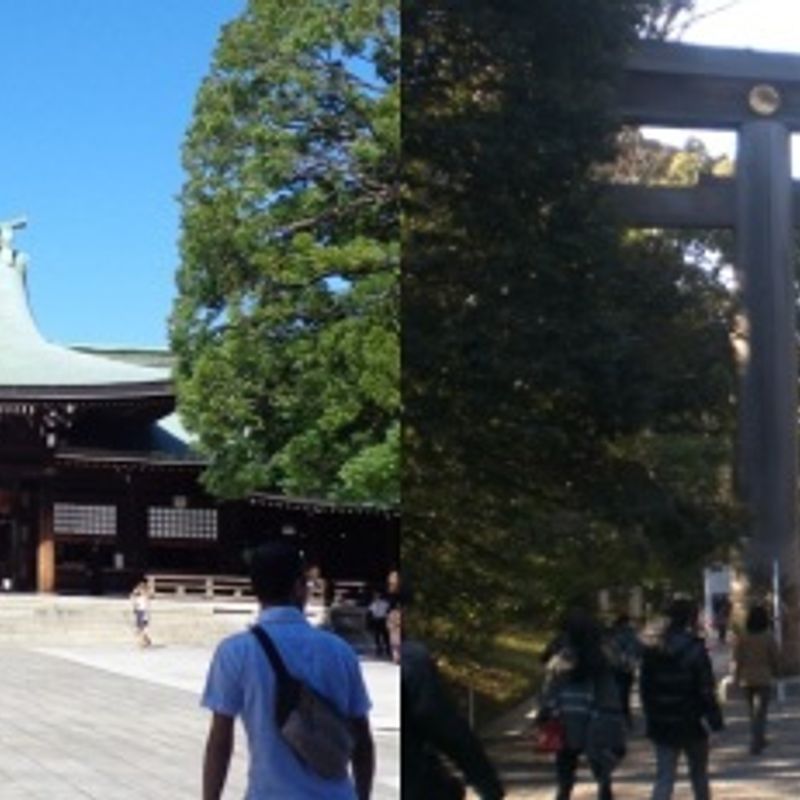 Sensoji Temple
The Asakusa area is especially popular because of the big Sensoji Temple (浅草寺). Starting with the impressive entrance gate called Kaminarimon, you already get a wonderful impression. Also the temple itself, which was completed in 645 and is Tokyo's oldest temple, is a wonderful photo spot. Don't miss the pagoda and the beautiful garden around.
You also can buy some gifts for your family and friends at home at the over 200 meters long shopping street Nakamisedori.
Address: 東京都台東区浅草 2-3-1 (Tokyo, Taito-ku, Asakusa 2-3-1)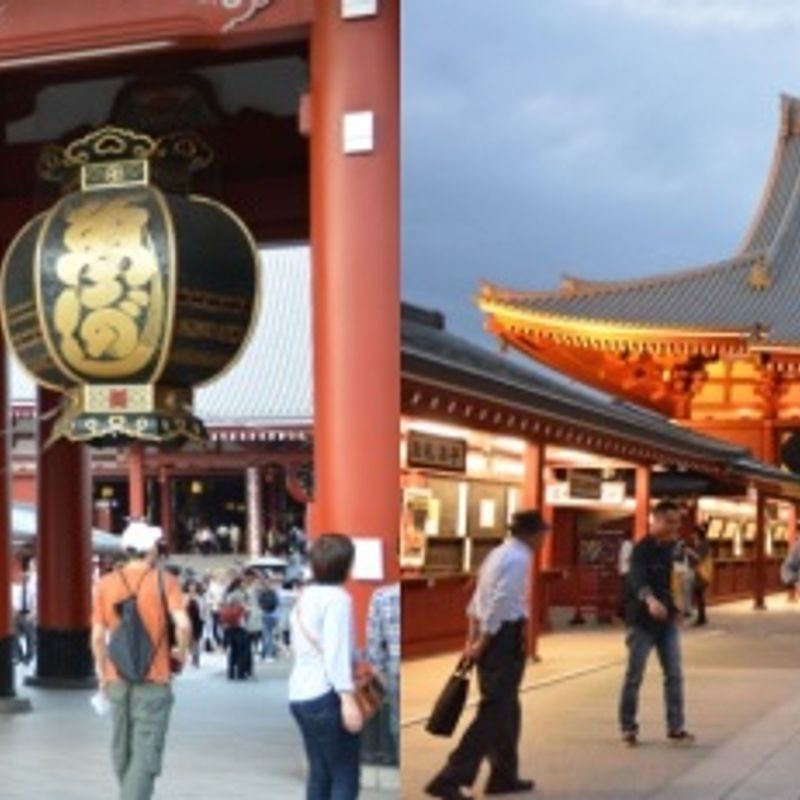 Nezu Shrine
Get a bit of Kyoto feeling at Nezu Shrine (根津神社) with its tunnel of vermillion torii shrine gates. The way leads to a viewing platform which is also held in red. With the greenery around it is also a good spot to relax.

If you can make it, visit there around April, when the azalea are blooming. Around this time also the Bunkyo Azalea Festival is taking place, including that festival feeling that comes with food and handicraft stalls as well as dance and music performances.
Address: 東京都文京区根津1-28-9 (Tokyo, Bunkyo-ku, Nezu 1-28-9)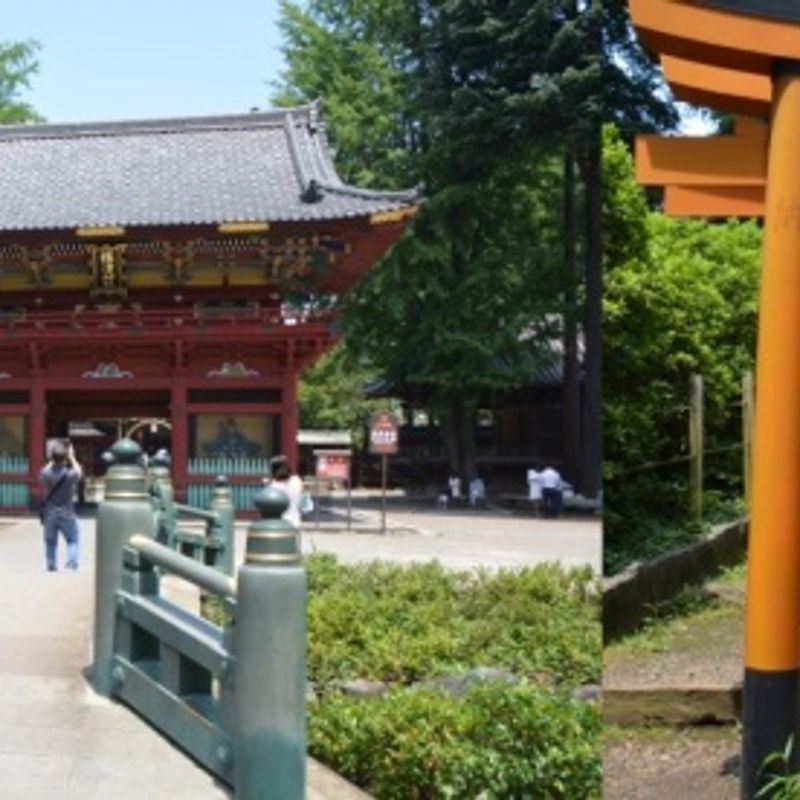 Zojoji Temple
When you are planning to visit Tokyo Tower, don't miss a visit to the Zojoji Temple (増上寺) close by. It was built in 1393 and later became the family temple of Tokugawa Ieyasu. Next to the nice photo spot with the temple and Tokyo Tower in the background, you should walk through all the jizo statues. They have a sad background, but really look so cute.

Address: 東京都港区芝公園4-7-35 (Tokyo, Minato-ku, Shibakoen 4-7-35)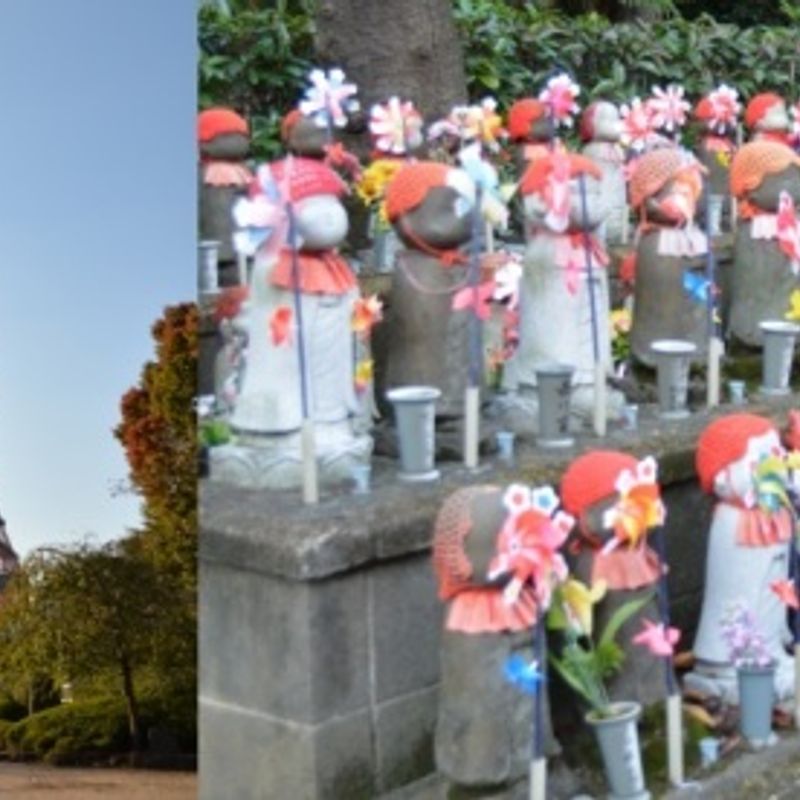 Gotokuji Temple
As a cat lover, the Gotokuji Temple (豪徳寺) is one of my favorite temples in the Tokyo area, even though it is very small. The temple is famous for all the maneki neko figures there, which you also can buy at the temple office. Next to the cat figures, there is also a nice pagoda and some green corners to see.

Address: 東京都世田谷区豪徳寺2-24-7 (Tokyo, Setagaya-ku, Gotokuji 2-24-7)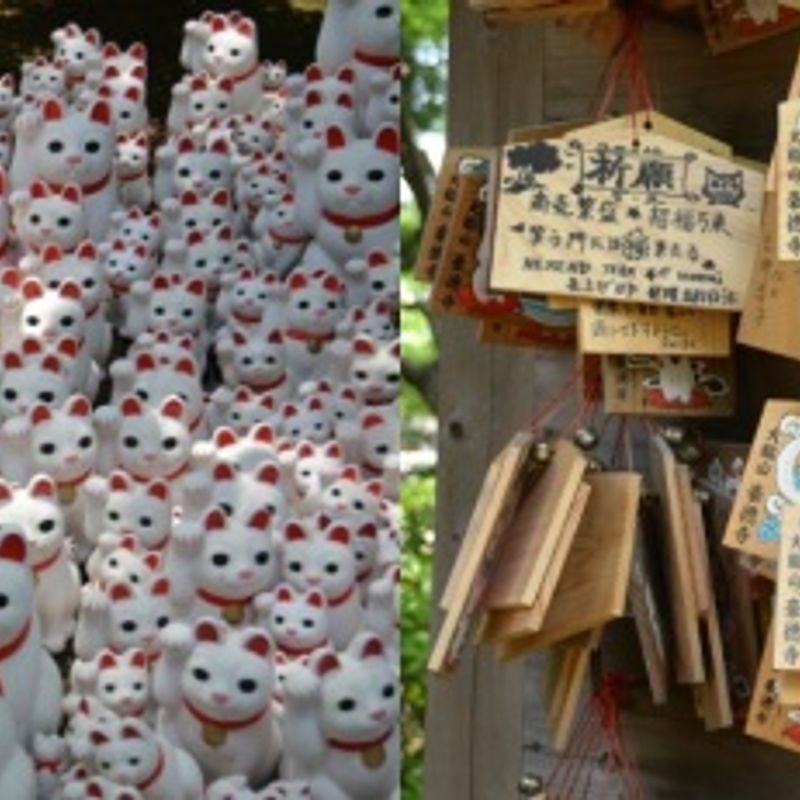 There are so many shrines and temples to visit in Japan. Make yourself a good selection first and also look at the price: for some you have to pay a view hundred yen in admission. If you visit several spots a day it can become expensive. But luckily, some are also free!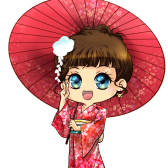 Young German woman who made several trips to Japan, did one year Working Holiday and started living in Japan again since Oct' 2016. Love music, cats, traveling and food.

Also take a look to my blog and my daily updated FB page → https://www.facebook.com/yokolostinjapan/
---
1 Comment
One day I will get round to going to Nezu Jinja. Heard loads of good stuff about it, as well as the Nezu Museum.