Sep 26, 2017
People who are already following my posts here for a while might already know that I don't like fish or any other seafood. Surely, that is a reason that there are many Japanese dishes I can't eat. One, my husband is always complaining about is Takoyaki (たこ焼). He really loves it and is sad we can't have it together, even though he has his own electronic Takoyaki pan.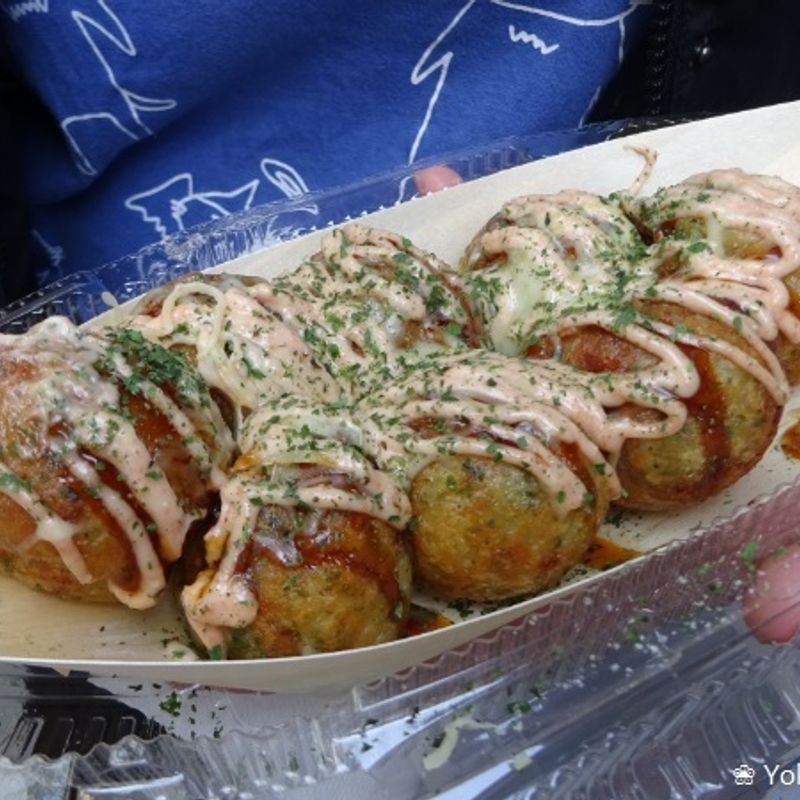 But do we really have to put octopus (tako) inside takoyaki? The name and recipes say so, but who says we have to follow? So around two weeks ago it was finally time for us to try outTakonashi no Takoyaki (たこなしたこ焼), takoyaki without tako.
First we wanted to make the batter by ourselves. But then we found a ready prepared takoyaki mixture at the supermarket where we only needed to add eggs and water. Because it was our first time making takoyaki we went the easier way and bought this.
For sure, my husband bought himself some octopus as filling. For me we bought ham, cheese and corn. We also took tenkasu (天かす), which is also called agedama (揚げ玉) and consists of crunchy tempura pieces. So, that's our filling. There could have been more, however for our first try we were ok with it.
On top of the finished takoyaki we only put takoyaki sauce and mayonnaise, but you also could add aonori (青のり) and katsuobushi (鰹節). Just as you like.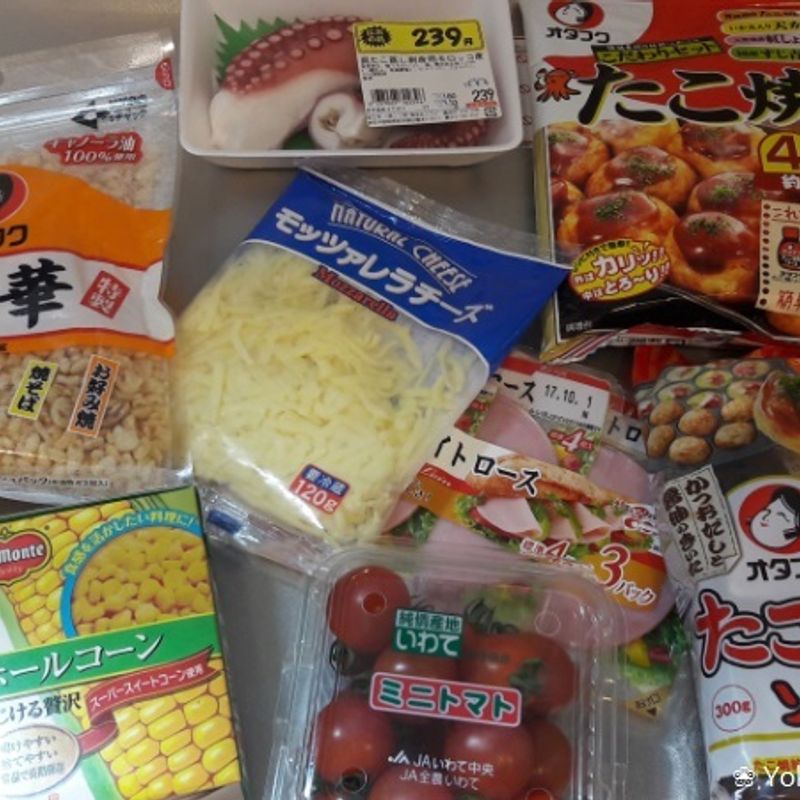 How to make Takoyaki?
If you have all the ingredients, for sure, now comes the question how you make your own takoyaki. First, you will need a takoyaki pan. There are simple ones you put on top of the stove and even electronic ones like we have, which is especially nice if you want to sit around table and make the takoyaki there. You can buy these easily at department stores and Don Quijote, or purchase them online.
Next you cut all the things you want to put inside your takoyaki inside small pieces – just the right size to fit inside the balls. Put them on small plates and set these next to your pan. To make the batter you can use an already prepared mix as we or you need dashi, eggs, flour, baking powder, soy sauce and salt to make it yourself. There are several recipes on the Internet.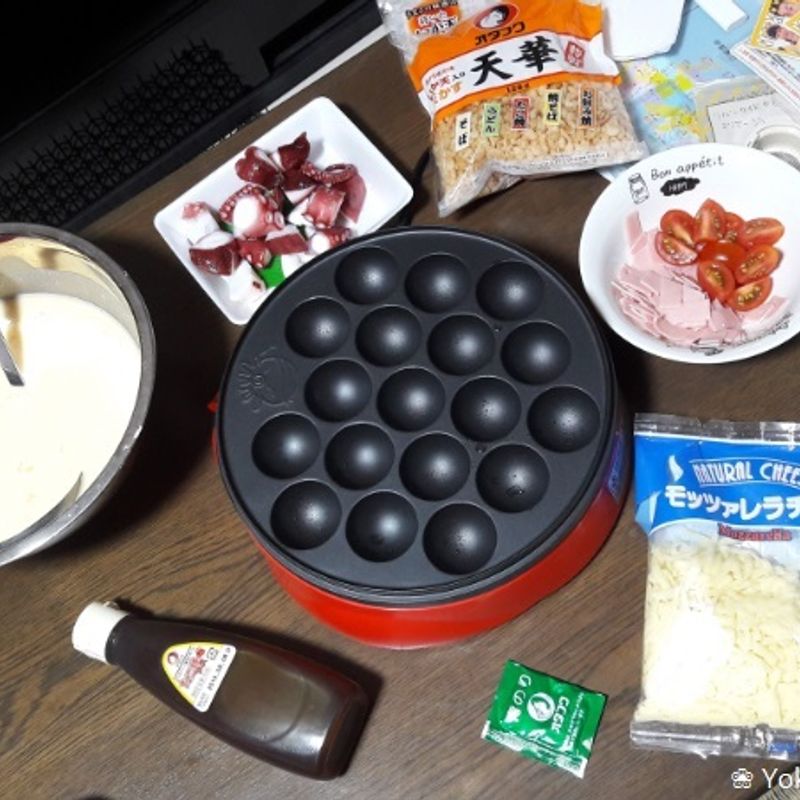 If you are finished with the preparations it's time to heat up the pan and put some oil inside the holes of the pan. Then fill some of the batter inside, add the filling you wish and a bit more dough. After it is baked a bit, use a wooden stick to turn the balls around and get them baked from all sides. At the beginning it is a bit difficult, but after you find out how to flip the balls it becomes really easy and you will have a lot of fun.
I really loved my takoyaki with ham, cheese and corn and will probably try out some more things next time. My husband also liked his octopus filled balls. By the way, takoyaki tastes best, when they come straight out of the pan and are still hot. But take care – inside they are really hot and you can easily burn your tongue.
And with this: いただきます!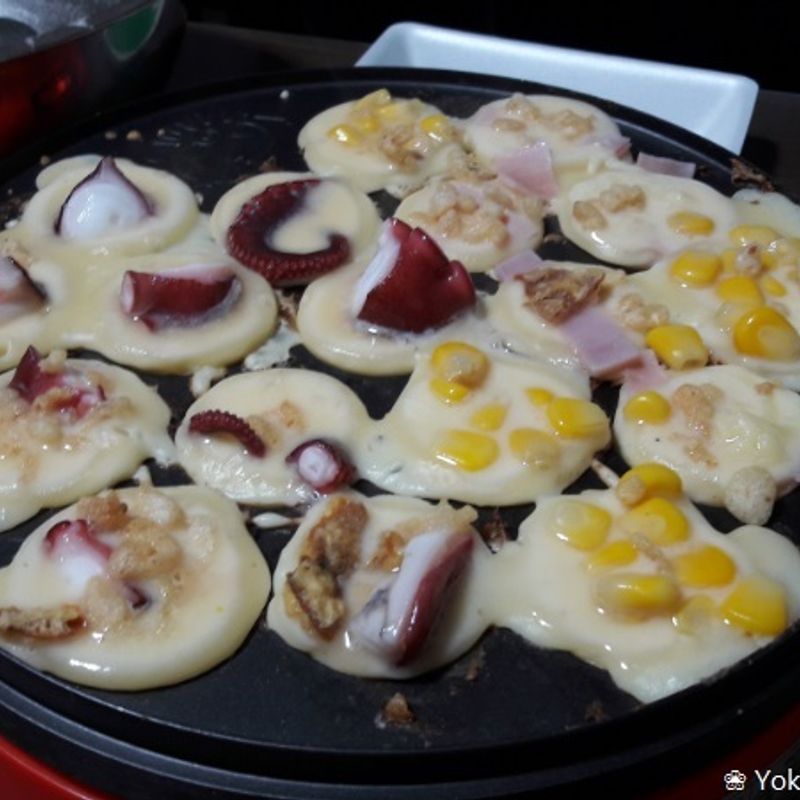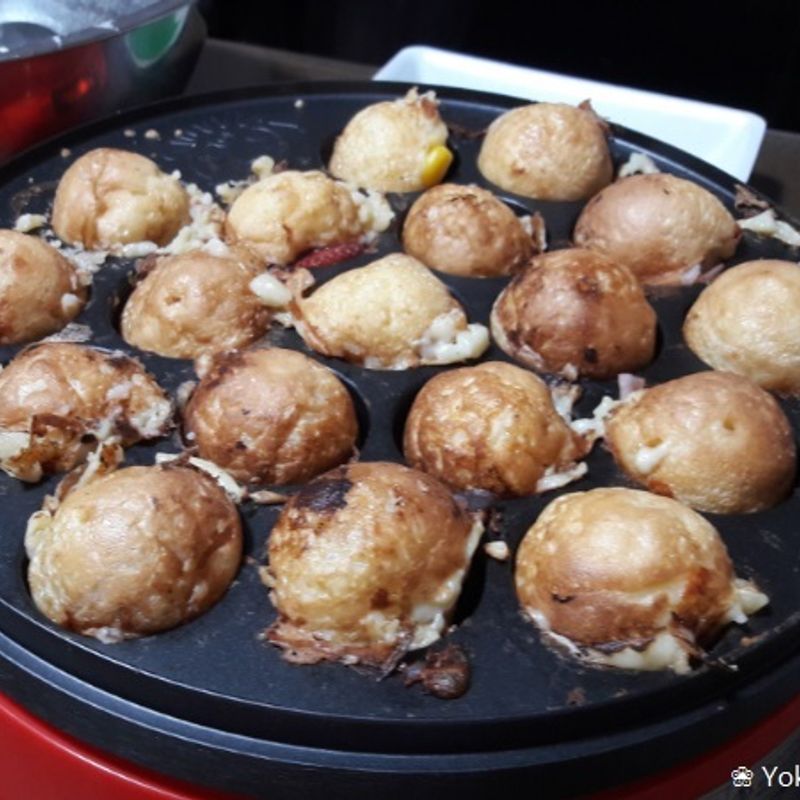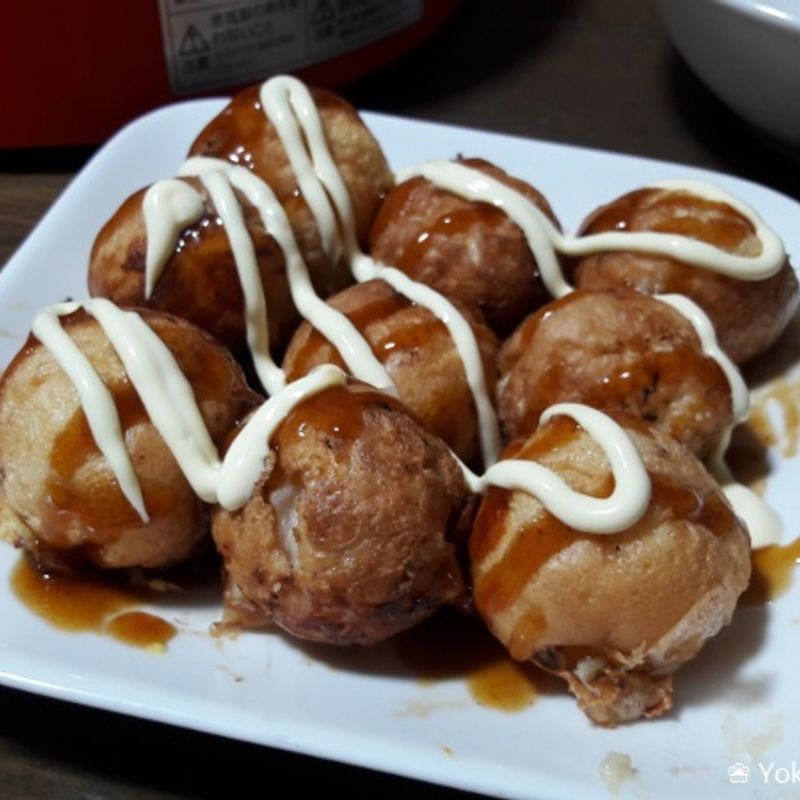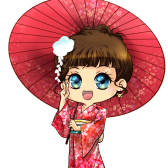 German woman who made several trips to Japan, did one year Working Holiday and started living in Japan again since Oct' 2016 with Japanese husband. Loves music, cats, traveling and food.

Also take a look to my German blog and my Youtube Channel (new video every Friday) → https://www.youtube.com/c/YokoLostInJapan
---