Aug 15, 2019
Traveling in summer in Japan can be really hard because of the high temperatures and humidity. However, there are plenty of things to see all around the country: seasonal festivals, beautiful scenery and much more. This summer we made Yamagata our destination for the summer holidays and so I want to share my top 5 summer spots in Yamagata Prefecture with you.

Hanagasa Matsuri, Yamagata City


Hanagasa Matsuri (花笠まつり) is one of the most famous festivals of this area and takes place over three days at the beginning of August. The Hanagasa Matsuri parade starts at night, when it starts to cool a little bit down, but if you want to have a good view and sit at the front row on the street, I recommend arriving around one hour earlier.
Around 10,000 people dance in groups and different colorful costumes with their flower hats and it is really impressive to watch. The parade takes quite long and it feels like there is no end. Especially when it gets dark there is a special atmosphere on the main festival street of Yamagata City.
Around this area you can find some yatai (food stalls) selling typical matsuri food such as kakigori, yakisoba, karaage, sausages and more. For sure, you also can purchase a flower hat for yourself, too, and other souvenirs. The Hanagasa Matsuri is definitely a reason to visit Yamagata in summer.

Date: 5th to 7th August every year at evening time
Admission: free
Website: hanagasa.jp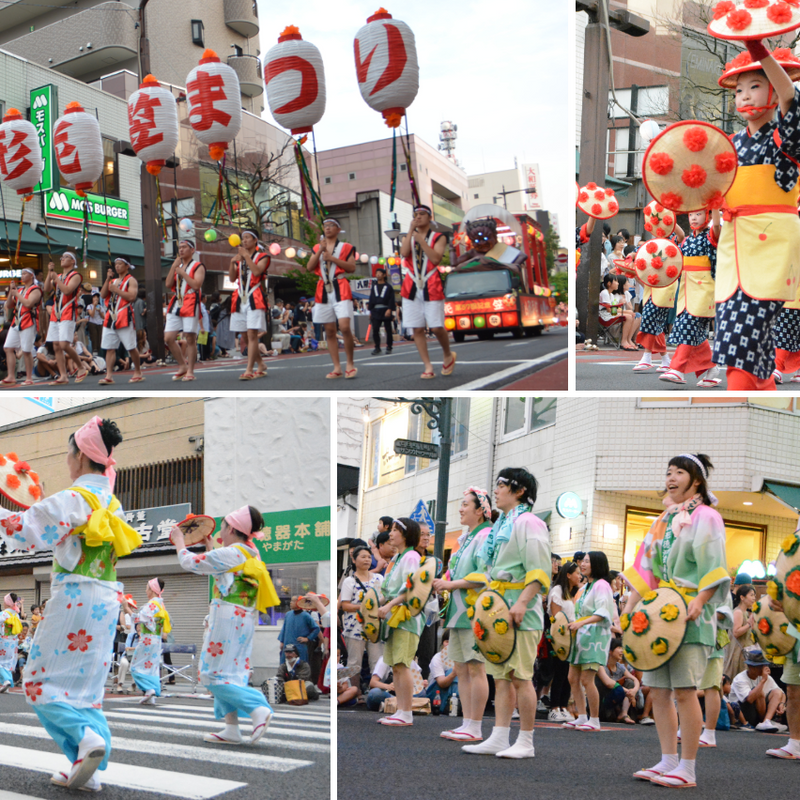 Yamadera, Yamagata City


If you travel all the way to Yamagata City, don't miss out Yamadera (山寺), a top spot in Yamagata at any time of year. This temple is actually named Risshaku-ji and has over 1,000 years of history. And the number 1,000 appears one more time: you have to climb that many steps to reach it up on the mountain.
OK, climbing 1,000 steps in summer is not the best idea, so take a lot of water, a towel and a fan with you. I would even recommend an extra t-shirt to change into if you are sweating a lot.
Once you reached the top however, really beautiful scenery is awaiting you. In summer from Yamadera, the surrounding area looks very green and fresh and we could find beautiful flowers everywhere.
Opened from 8:00 to 17:00 every day
Admission: 300 yen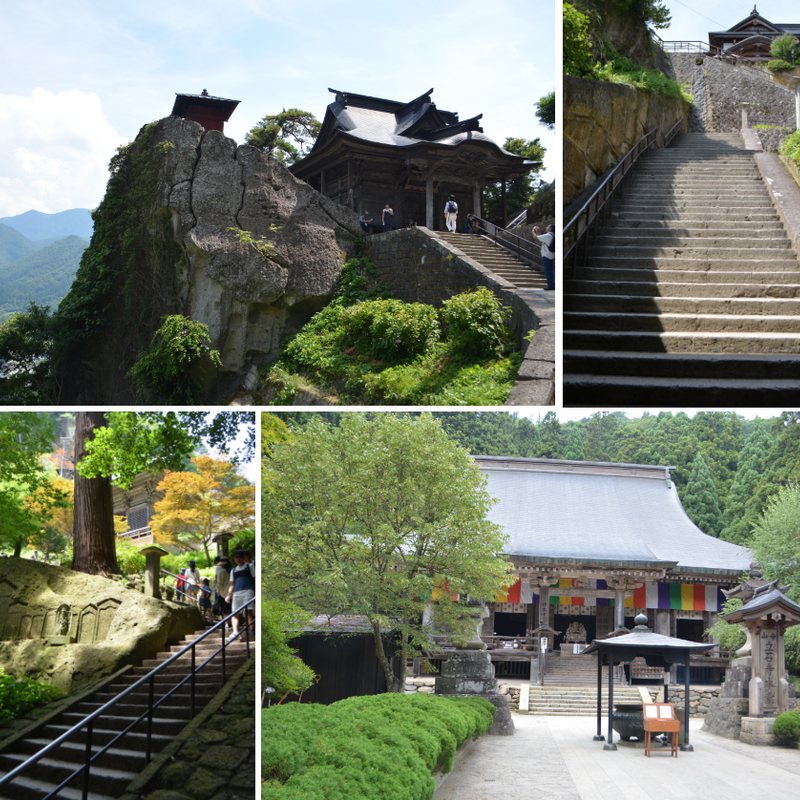 Hatake Café, Yamagata City
When going by train through Yamagata Prefecture you can find a lot of fields and agriculture. The area has many local fruits to offer and is most famous for their cherries which have their harvest season from the end of May to July. However, when you come to Yamagata in summer you also can enjoy fresh peaches.

We made a stop at the Hatake Cafe inside the Yamagata station building which had a peach parfait as seasonal offer. The soft cream was super delicious and refreshing and the peach was cut freshly in front of our eyes right after ordering, making this a top spot to enjoy during the summer in Yamagata.
Hatake Café actually belongs to a farm in Kaminoyama City, a litte south of Yamagata City, where they get their fresh fruits from.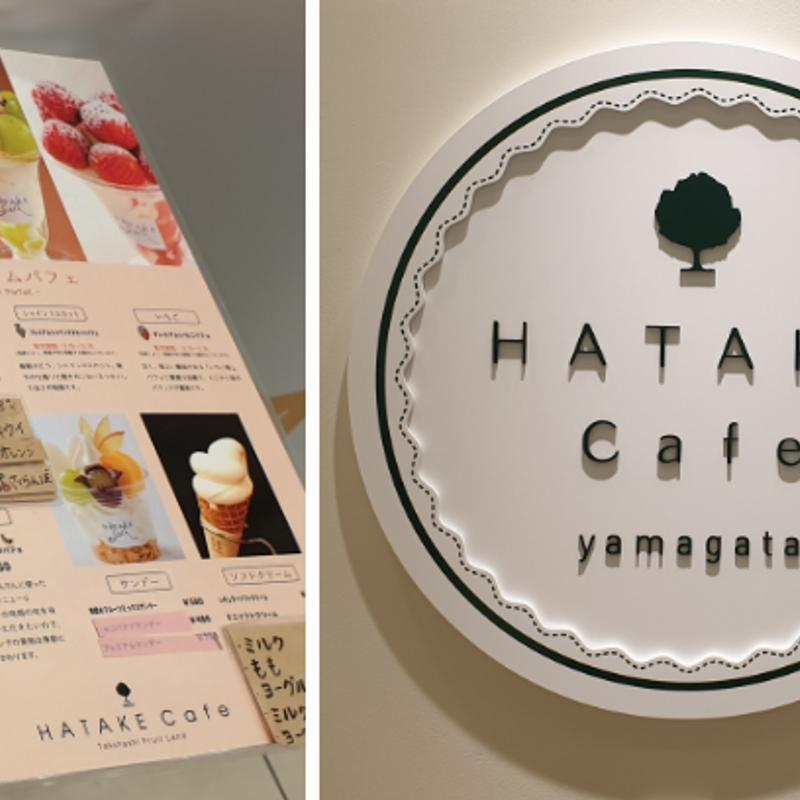 Uesugi Shrine, Yonezawa City
Moving to the north of Yamagata Prefecture you find the city Yonezawa. There are some festivals taking place throughout the year, such as the Lantern Festival in winter and the Yonezawa Uesugi Festival around Golden Week.


The most popular sightseeing spot is the Uesugi Shrine (上杉神社) which is devoted to Uesugi Kenshin, who was one of the greatest warriors during Japan's Warring States period. At the tourist information center in the shrine grounds you can find several historical goods.
While Uesugi Shrine is worth a visit in all seasons, in summer you can enjoy the surrounding greens and the water lilies blooming in the Japanese garden, making this a top summer spot.
Admission to all areas of Uesugi Shrine is free.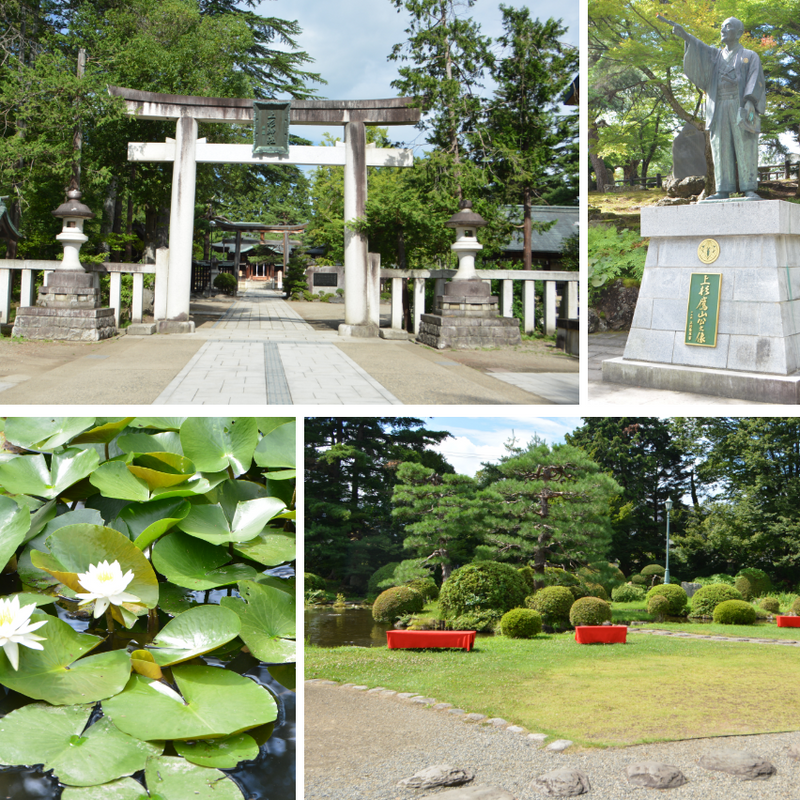 Yonezawa Beef, Yonezawa City
Last but not least, when visiting Yonezawa don't miss out on trying the famous Yonezawa beef -- one of Japan's three major beef brands along with Kobe beef and Matsusaka beef.
We chose the restaurant Gyunabe Oki, close to Yonezawa station where we had a Yonezawa beef steak set and a shabu shabu set. It was just simply amazing. The meat was melting in my mouth and I was a bit sad when my plate was empty. A little bit pricy, but definitely worth a try!
Website: oki-gyunabe.com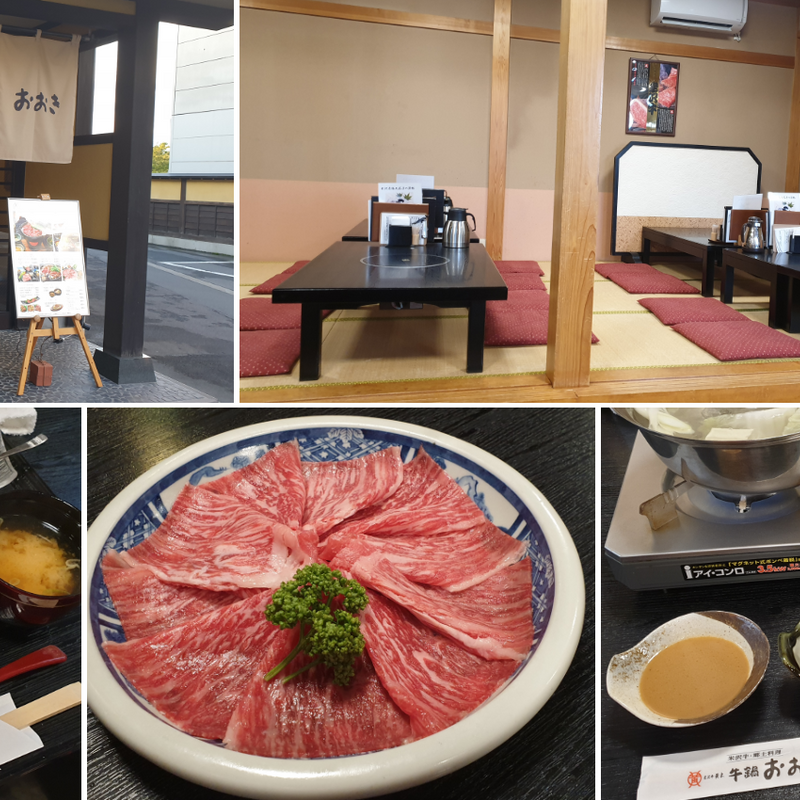 Have you ever been to Yamagata prefecture? Got any top spots in Yamagata of your own?
I can recommend a visit there, because I enjoyed our trip a lot.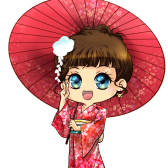 German woman who made several trips to Japan, did one year Working Holiday and started living in Japan again since Oct' 2016 with Japanese husband. Loves music, cats, traveling and food.

Also take a look to my German blog and my Youtube Channel (new video every Friday) → https://www.youtube.com/c/YokoLostInJapan
---