Sep 19, 2018
In the supermarkets of Japan autumn has already started, even though it is still warm outside. The shops are filled with Halloween decorations and special autumn treats. And since KitKat is famous for its different versions of seasonal (and regional) flavors they also have a version for this time of the year. I got the latest KitKat version and tried it out.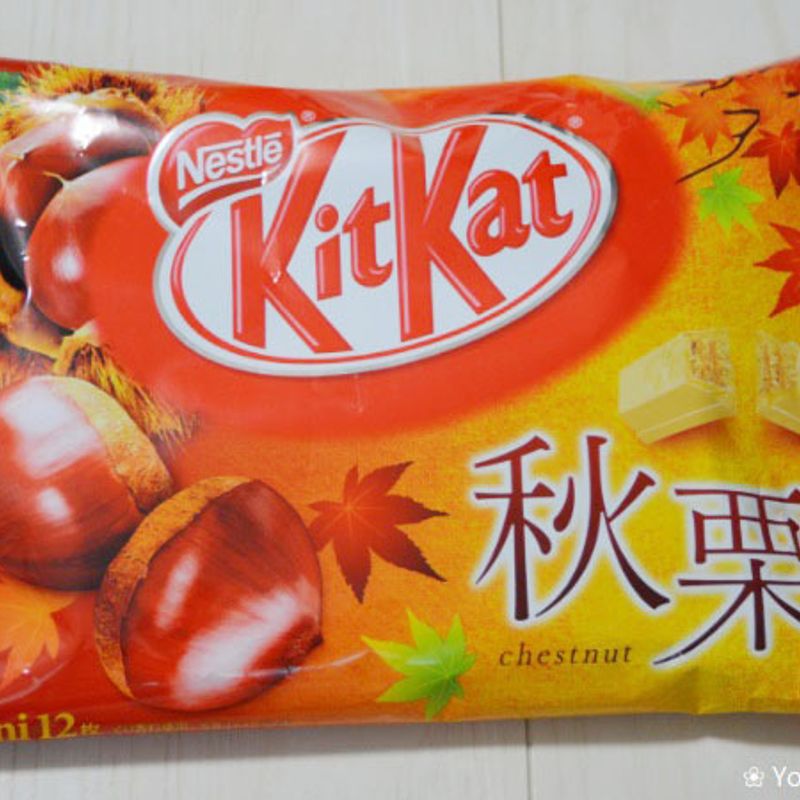 The autumn KitKat Aki Kuri was actually released at the end of August, but I could only find them in the shops a few days ago. In bigger supermarkets and shops like Don Quijote or sweets shops you can get the big packs with 12 KitKats inside. At some convenience stores they also have small packs with only three KitKats inside, if you just want to try it out.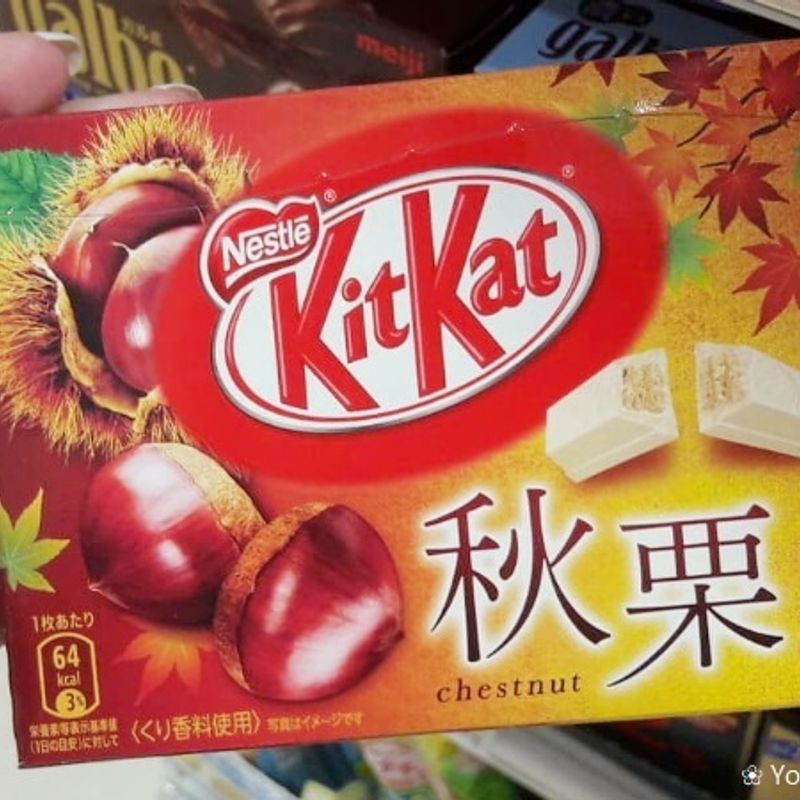 The packs have a really nice design bringing the first autumn vibes. It is held in orange, brown and red and you can find autumn leaves and chestnuts. Aki Kuri (秋栗) is pretty popular during this time of the year and you can find it in many dishes right now.
But let's get back to the actual KitKat. These are a combination of white chocolate and chestnut taste together with the typical KitKat wafers. As usual the KitKat is sweet, but because of the chestnut it also gets a slightly nutty taste which I enjoy very much. It is something different to the other KitKat I have tried so far.
Especially because it is still warm on some days, I recommend putting them into the fridge before eating. This gives them a special freshness.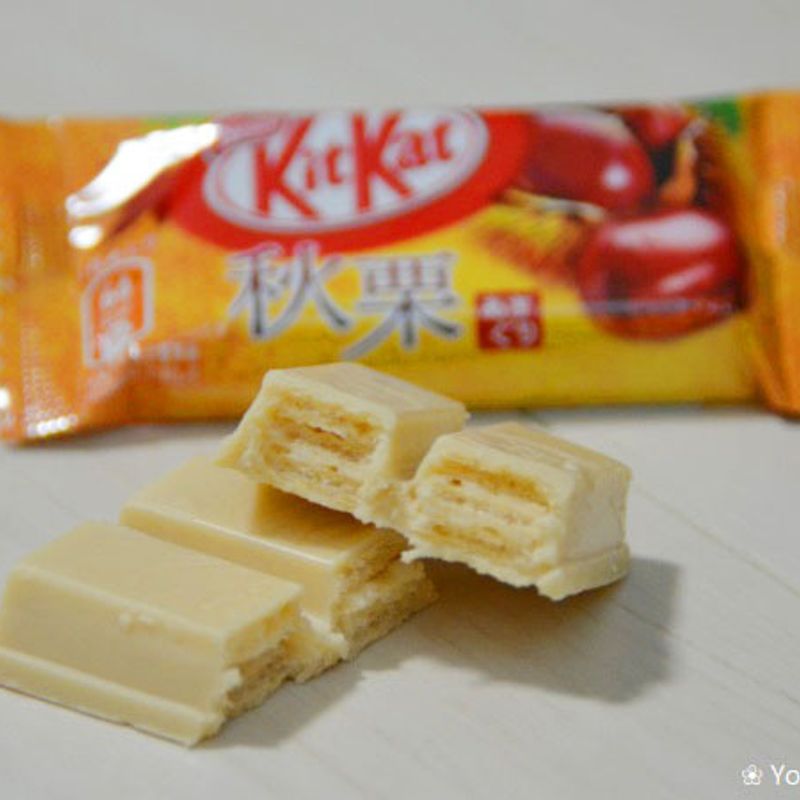 The KitKat Aki Kuri is probably not my new favorite, but it does rank high on my top list of Japanese KitKats. You should give it a try!
PS: I also wanted to get this years new Halloween KitKat, but unfortunately it is the same taste as last year, going with caramel pudding.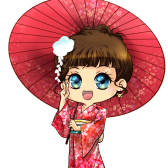 German woman who made several trips to Japan, did one year Working Holiday and started living in Japan again since Oct' 2016 with Japanese husband. Loves music, cats, traveling and food.

Also take a look to my German blog and my Youtube Channel (new video every Friday) → https://www.youtube.com/c/YokoLostInJapan
---