May 14, 2019
My husband and I were thinking a lot about what we should do during the very long Golden Week this year because we could already expect that it will be crowded around all the touristy spots in Tokyo and we don't really like crowded places. We ended with the decision to stay at home and do some smaller things like going to the cinema, eating at some restaurants, and simply relaxing. But then, my husband found something nice we always wanted to watch: SUMO!
Even though my husband is Japanese he has never watched a sumo match other than on tv. And because I am interested in all cultural things about Japan, I always wanted to see sumo at least once in my life. So, this was the perfect chance, because it also took place close to our apartment in Machida.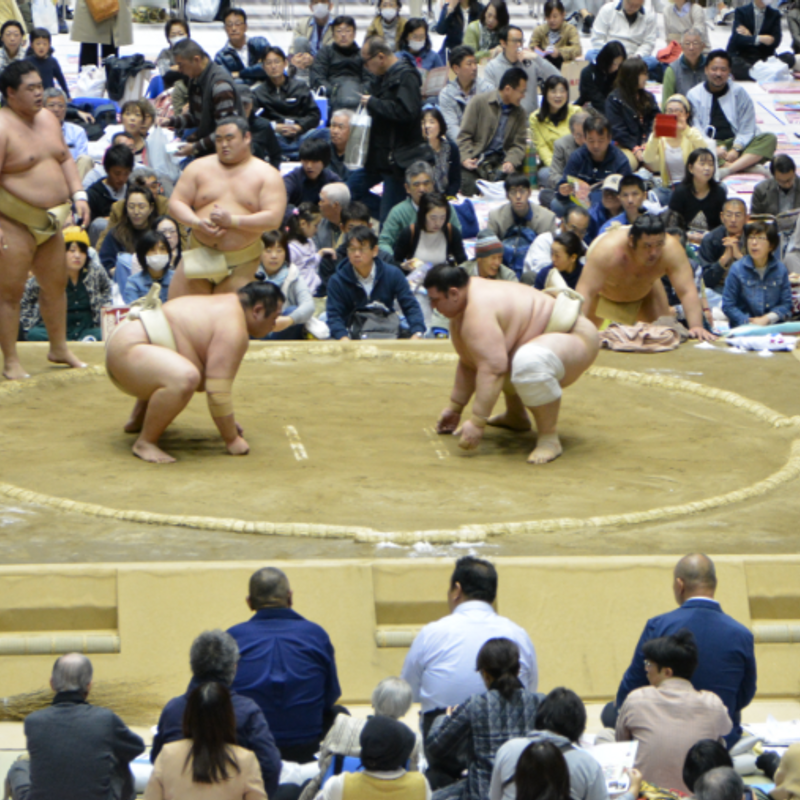 First, some information about Sumo (相撲).


Sumo something like Japanese-style wrestling and also Japan's national sport. With this it also has a pretty long history, dating back to the 8th century. There are six official sumo tournaments (lasting 15 days each) taking place over the year – three times in Tokyo and once in Osaka, Nagoya and Fukuoka. Between this there are smaller tours traveling around the country. We joined the Spring Tour 2019 on April 28th, a sunny Sunday during Golden Week.
Because it was our first time we were quite excited. We went there early in the morning, because the doors of the Machida City Gymnasium (町田市立総合体育館) already opened at 8 a.m. and we wanted to see as much as possible. It started with a short handshake-event of some sumo wrestlers, called Rikishi in Japanese. It was amazing to see those big men in front of you. After this we went to our seats and could watch the training session which lasted for several hours.
We took a look around the event area, too. They sold a lot of merchandise and there was a corner with bento boxes and drinks. You could always see some of the Rikishi walking around and were able to get autographs and take photos with them.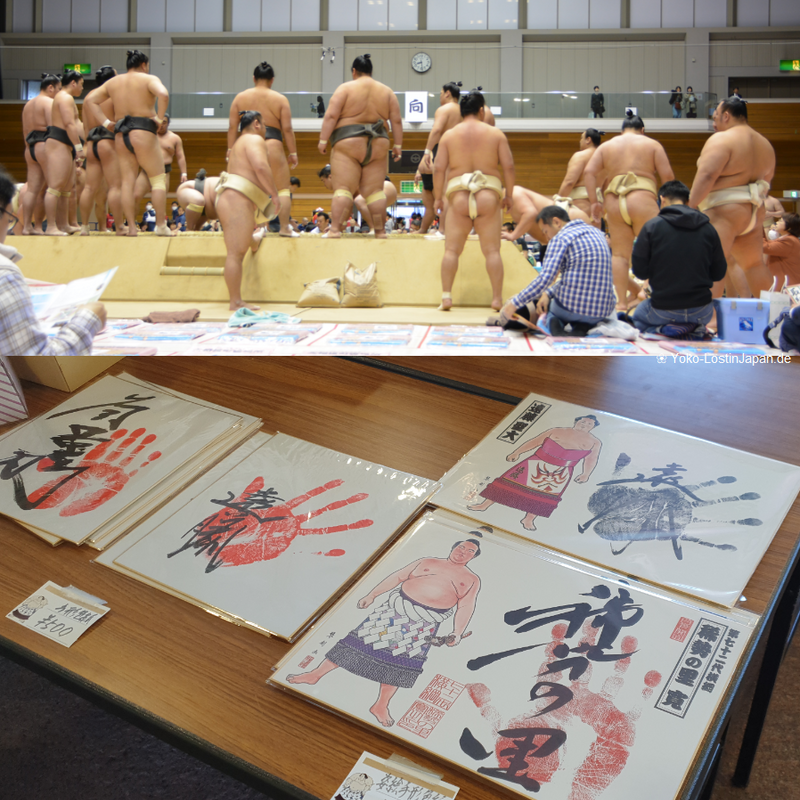 The actual matches started from 11 a.m. with the lower ranks moving up to the high ranks until 3 p.m. – quite a long time for many matches (I think there were about 60). You could feel how the atmosphere got better and better depending on the ranks. And also the seats got more crowded over time. We bought some expensive tickets, because it was out first time watching sumo, and were sitting in the 9th row from the ring on cushions. We were even allowed to take the cushions home as a souvenir.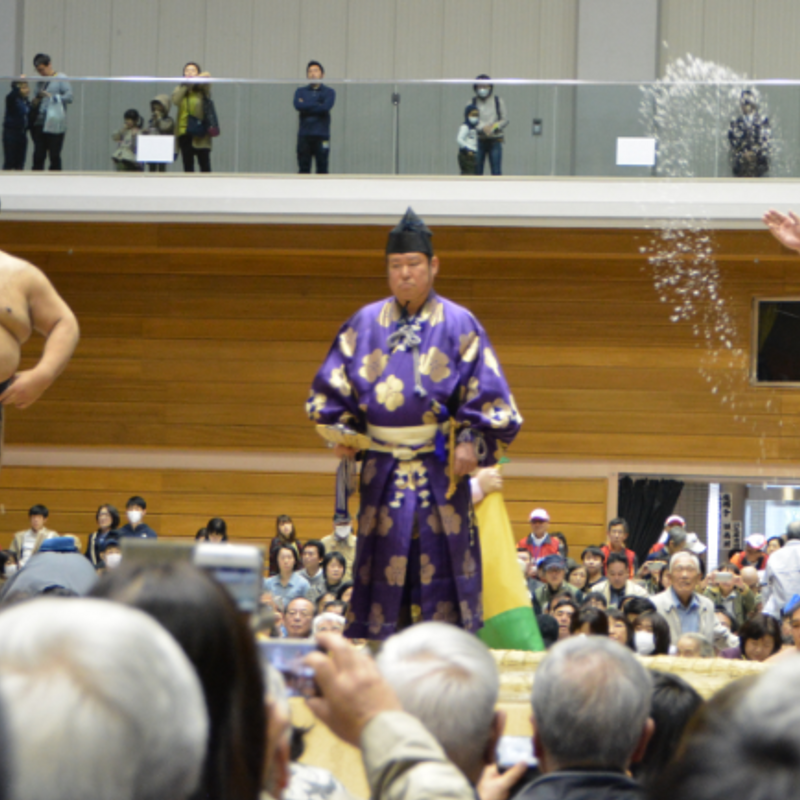 In between there were some other programs, such as a sumo comedy show which I really enjoyed. Two rikishi showed the rules and what you are not allowed to during the matches in a very funny way. You could watch Rikishi standing in a circle and singing their own songs – most had something to do with food.
I especially liked the break when they showed how the hair styling of Rikishi is done. It takes 20 minutes each day and was really interesting to watch.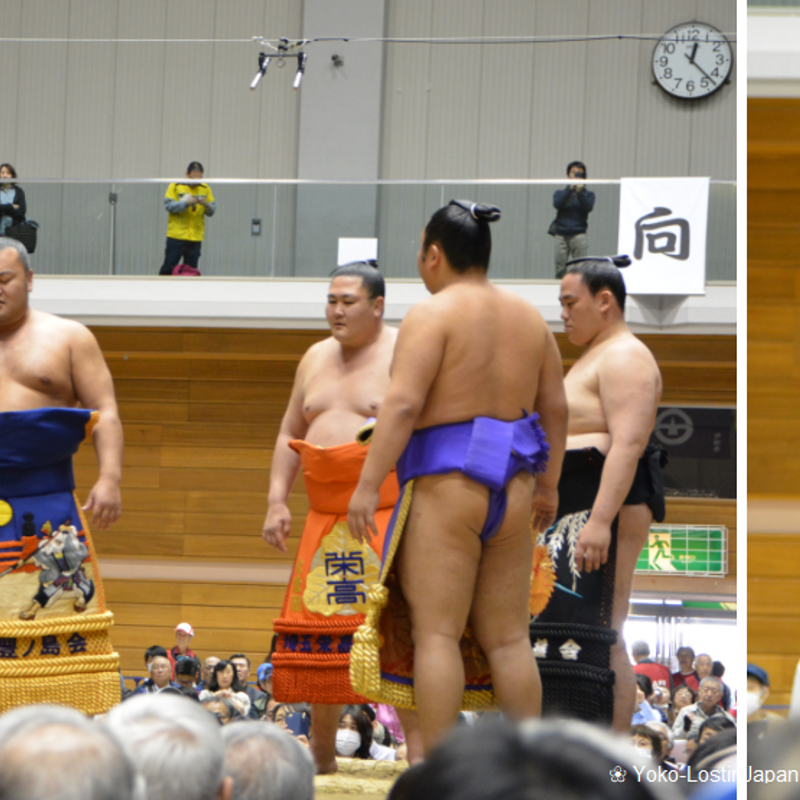 We enjoyed our first sumo tournament a lot, however, after 7 hours at the venue and standing up early, we were also super exhausted after it. Now, one day I want to see one of the official tournament which is taking place at Ryōgoku Kokugikan (両国国技館) three times a year in January, May and September – but probably not so soon, rather in a few years and with some higher priced seats again.
Have you ever watched sumo?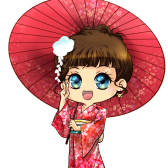 German woman who made several trips to Japan, did one year Working Holiday and started living in Japan again since Oct' 2016 with Japanese husband. Loves music, cats, traveling and food.

Also take a look to my German blog and my Youtube Channel (new video every Friday) → https://www.youtube.com/c/YokoLostInJapan
---