Apr 20, 2017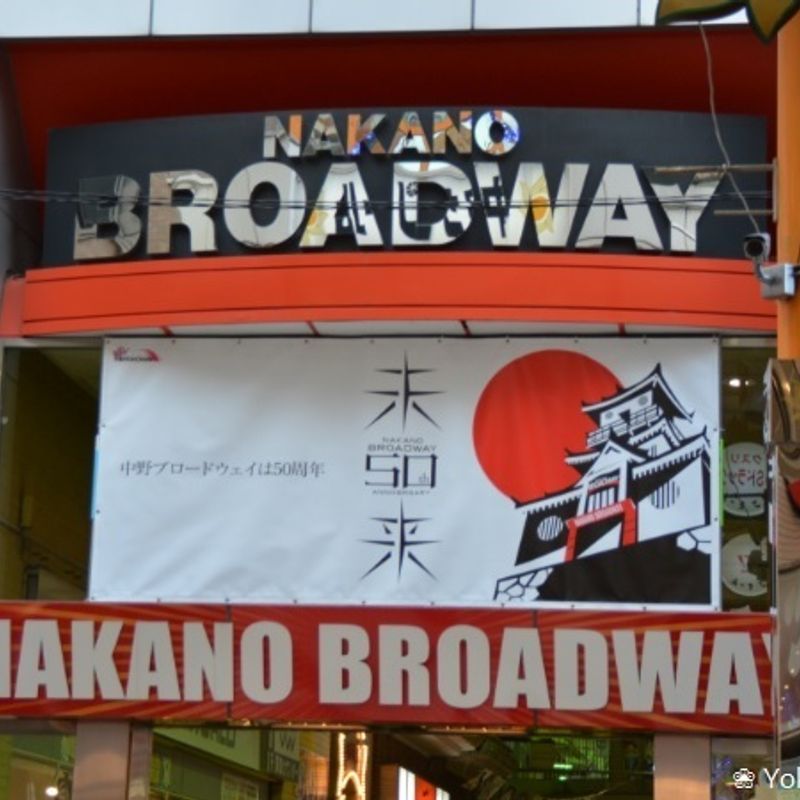 When you think about Tokyo and Otaku you mainly end up with Akihabara. This area is famous as a shopping district for electronics and Japanese pop culture items including anime, manga, games and Japanese music. It became especially popular with otaku people and foreign tourists, also because the otaku industry even started with opening entertainment shops such as maid cafés and other anime-themed restaurants at this area. However, if you are just interested in shopping, there is another place in Tokyo, which is not as crowded as Akihabara.
But first, let's think about what an otaku actually is?
The Japanese term otaku comes from the word otaku (お宅) for another person's house or family, however, in modern times it became a slang word for people with obsessive interests in anime and manga fandom. To distinguish both words, the second one is commonly written in hiragana or katakana (おたく/オタク). In English you can translate it as nerd or geek. Otaku was used in a negative way, but now it has become less negative because more and more people are identifying themselves as an otaku, especially in Western countries. Furthermore, otaku is not used for anime and manga only, it also includes fandom for Japanese games, idol groups and bands and even more.

Have you ever heard of Nakano Broadway?
Nakano Broadway (中野ブロードウェイ) is a shopping complex which already dates back to the 1960s. It is just a few minutes away from Nakano station, which you can easily access from Shinjuku with the JR Chuo line via a few minutes train ride. Inside Nakano Broadway you'll find five floors full of shops, cafés and more.
The main reason for otaku to visit Nakano Broadway is Mandarake which is one of Tokyo's largest resellers of used anime and manga-related products. Mandarake has had its home in Nakano since it started there in 1987 selling second hand manga. By now over 25 Mandarake stores are opened inside Nakano Broadway, including the chain's headquarters. Each shop has its own specific pop culture interest.
So you can find shops of the following themes there:
- anime and manga section, some including old and expensive comics
- figure section, where you can get figures of all kind of anime, manga and games; some are rare and have high prices, but you also can find cheap figures for your own collection
- card section, where you can find used and rare cards of all sorts of card games
- cosplay section with second hand costumes, wigs and accessories
- doll section for the doll-lovers out where
- toy section, from the very old to the new; get amazed by all the key chains from Gacha machines which you can buy without having luck at the gaming machine
- and more and more and more :D
Some shops are even so specialized you can't imagine what to find. Take your time and take a look through all the jobs of your interest.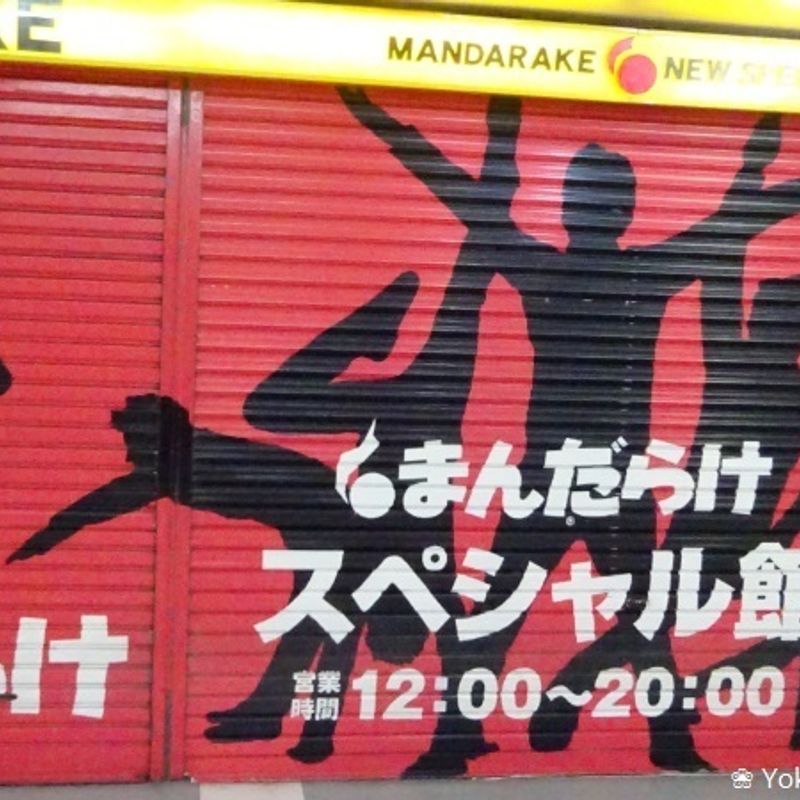 The employees often are otaku themselves and are specialists in their field, so they can help you and give you a lot of information in the section you are interested in. Some staff are also bilingual (you often can see it on their name tag), including English and Chinese speakers.
You can find some Manadarake stores in different parts of Japan, including Tokyo shops (Akihabara, Shibuya, Ikebukuro) and shops in Osaka, Nagoya, Fukuoka, Utsunomiya and even Sapporo. Mandarake is also running an online store, available mainly in Japanese and English, but also some other languages are used.
What to find next to Mandarake
For sure, Nakano Broadway does not only consist of Mandarake. However, this chain is a reason a lot of other stores opened shops in the area. If you are a Japanese music lover you can find a lot of idol goods but also visual kei and j-rock merchandise. They also sell watches, cameras, jewelry, audio and more. Even a maid café called Kuroneco can be found at Nakano Broadway, which is more an all-you-can-drink bar than the common cafés known from Akihabara.
Don't miss the underground B1 floor with supermarkets, groceries and some restaurants. Here you can also find a soft cream shop which sells a cone filled with 8 flavors for only 480 yen. Also Nakano Sunmall, connecting Nakano Broadway and Nakano station, is worth a closer look with all its shops.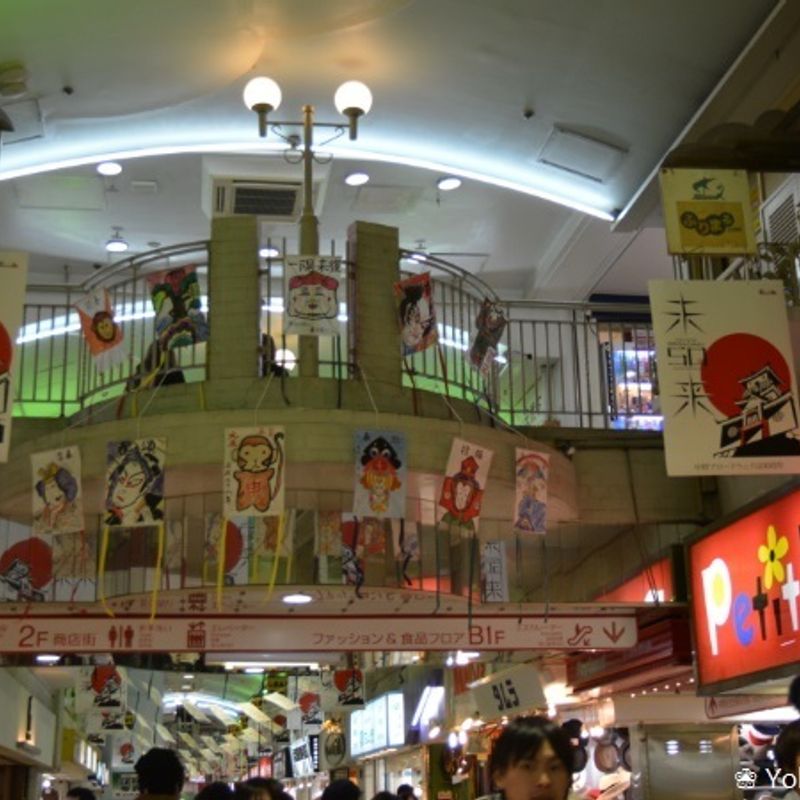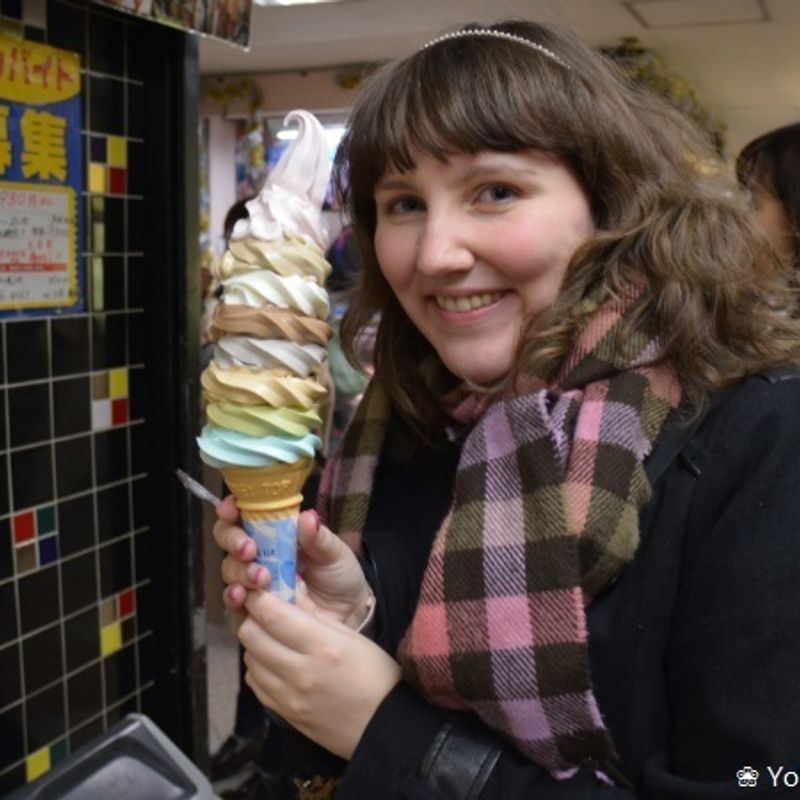 All in all, you can easily spend some hours at Nakano just looking through shops and discovering new, old and crazy things. In some places it is even cheaper than shopping in Akihabara. And, because it is one big complex, it is a perfect place for a rainy day in Tokyo.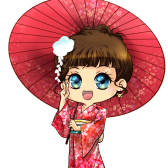 Young German woman who made several trips to Japan, did one year Working Holiday and started living in Japan again since Oct' 2016. Love music, cats, traveling and food.

Also take a look to my blog and my daily updated FB page → https://www.facebook.com/yokolostinjapan/
---
1 Comment
Now THAT is an ice cream!